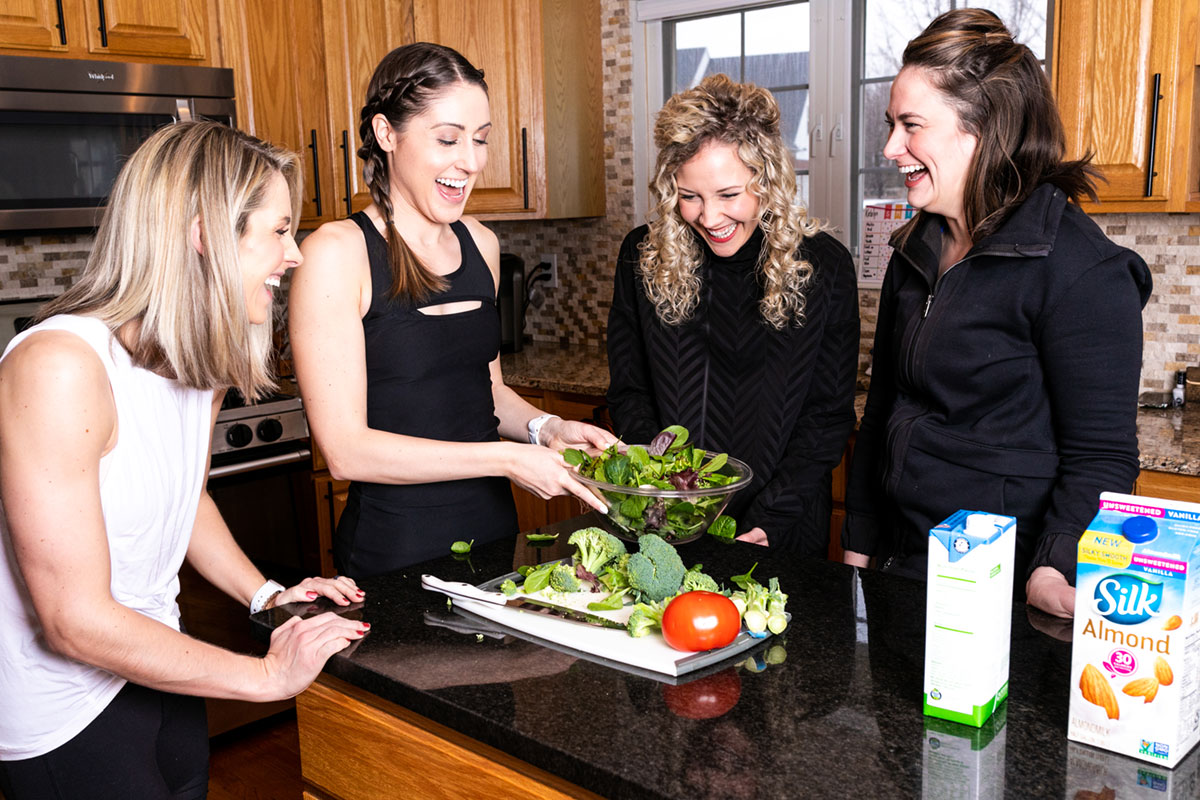 It's truly wild how many stages of life are jam packed into your 20s and 30s, and how vastly different stages you can be in compared to someone else your same age. I'm 30, unmarried, kidless, and working arguably 2 full time jobs. Luckily, one of them involves fitness. It isn't rare for my early mornings, evenings, and weekend plans to be scheduled around what new workout or fitness studio I'm trying out, or what new recipes I'm prepping for the week. Conversely, many of my friends who are also 30 are married, work full time, and maybe have a few kids. It's no mystery that when you add in a husband, wife and/or children, your workout regimen and thoughtful meal planning sometimes suffer.
Cari and Bailey Oschman felt the pain. Both personal trainers, Cari a Nutritionist and Bailey a Registered Dietitian, they realized quickly how difficult it was to fit in their typical hour plus in the gym every day, and to also find the time to cook nutritious meals for their family– and it's what they did for a living. If they were struggling, it's no wonder why moms out there were also having a tough time meeting their goals.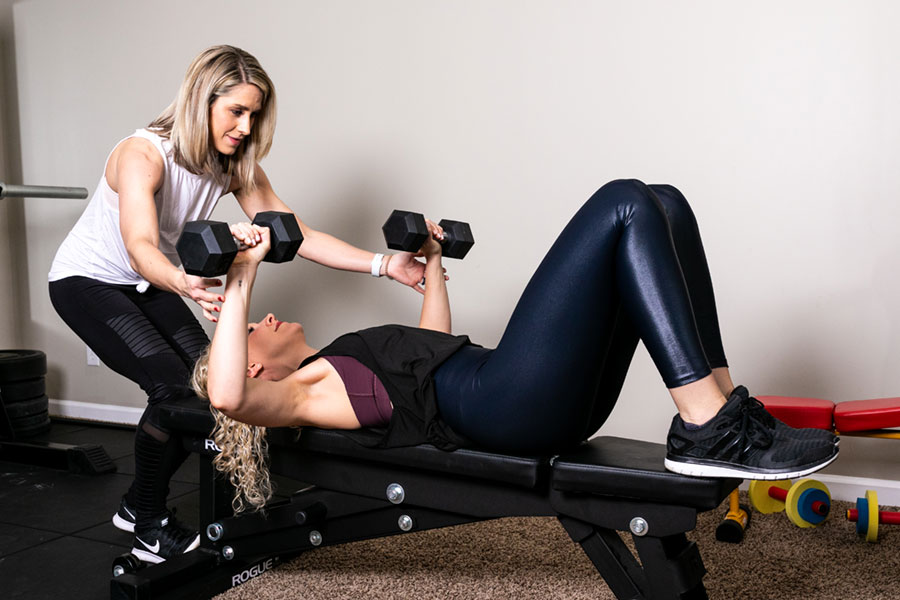 The Background
These two local sisters-in-law decided to team up to figure out: "What is the minimal effort you've gotta put in to see results, feel good, and still be able to give your energy to your family?"
Meet Fit Mama in 30.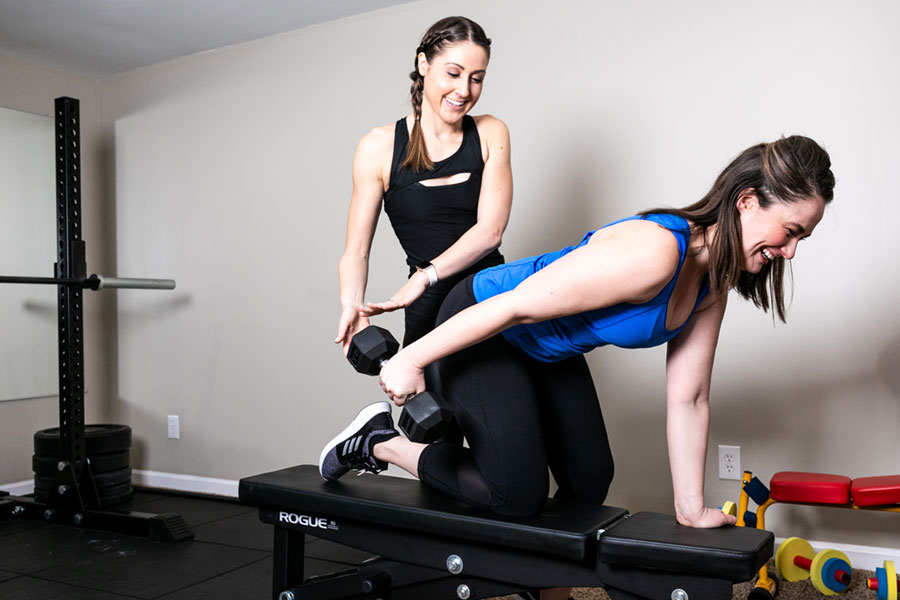 The Experience
Fit Mama In 30 launched in January of 2017, and is a complete online program and community for women to access 30 minute workouts that can be done in your home, sometimes with your kid crawling on your back, while the laundry is in the dryer, in your leggings with holes in them (you know the ones). And their recipes? They are REAL food, kid and hubby approved, and also take under 30 minutes. When you enroll in the program, you receive their detailed nutrition program, daily 30 minute workouts with videos and printable workout sheets, and monthly workout calendar.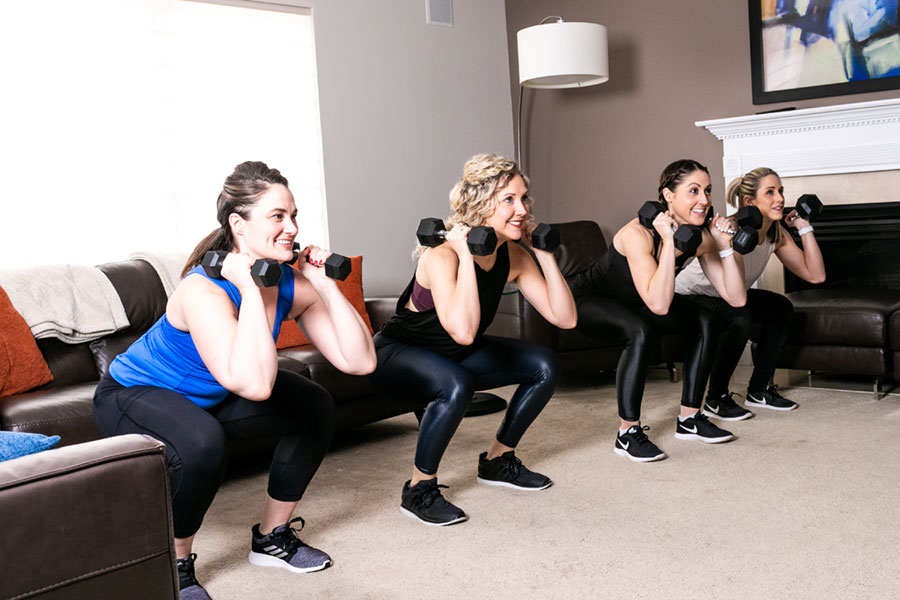 What seems to be the most invaluable feature to Fit Mama in 30 is access to their community Facebook group, which was recently made open for all to join regardless of whether or not you are in the program. Through the group, you receive motivation and support from moms who are doing the exact same workout as you are that day, and are going through similar life highs and lows that come with motherhood. You also receive coaching by Cari and Bailey themselves, something that really sets them apart from some of the national subscription programs. They address topics that arise during conversations, but also confront difficult subject matters head on by posting personal videos. They broach issues like how to improve your relationship with food, what to do when you hit a plateau, how to stay on track with your goals while eating out, and whether or not you should add supplements to your diet.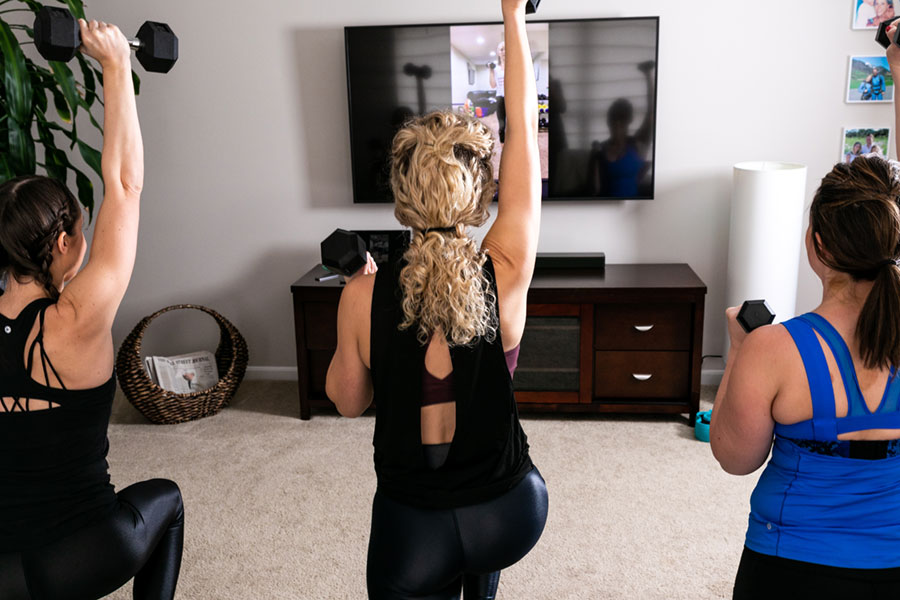 What we love most about these ladies? Their philosophy on balance.
"Living a healthy life is all about balance. It is important to make sure that you are having fun! Life is too short. Whether that is taking your kids for a picnic lunch at the park or enjoying a glass of wine by yourself, balance is what makes a healthy lifestyle manageable." – Cari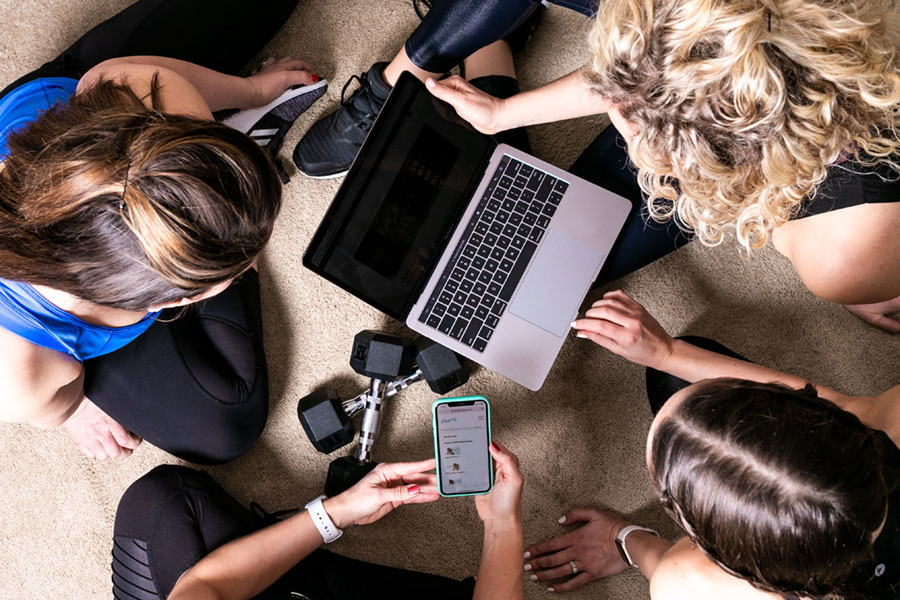 Final Details
What also attracts us to this service is their price point. Commit to an annual membership for $9.99/month, or go month-to-month for $15.99.
Curious about the workouts and recipes you'll receive? Check out a wide array of recipes featured on their blog HERE (making those pumpkin protein pancakes STAT) and workouts on their instagram HERE.
Interested in giving their program a try? They offer a free 7-day program, a 30 day Jumpstart program and a pre/post natal program. Visit their site to enroll HERE
Simply want to join their Fit Mama in 30 Community Group? Visit their Facebook page HERE and request to join!
Photography by: Amy Spasoff
Molly Davis
Molly Davis is the co-founder of Quidwell where she assists women in finding their personalized version of health. Outside of Quidwell, she is an account manager for a local boutique social media agency where she helps businesses grow through creative practices and influencer marketing partnerships. A self-diagnosed fitness junkie, it's hard to find a fitness class that Molly does not enjoy: from boxing to weight training, dance to yoga. In her spare time, you'll find Molly bopping around town to various studios, hanging out at a local coffee shop, or exploring the latest restaurants with healthy eats.