Sage Yoga in Covington Sprouts Community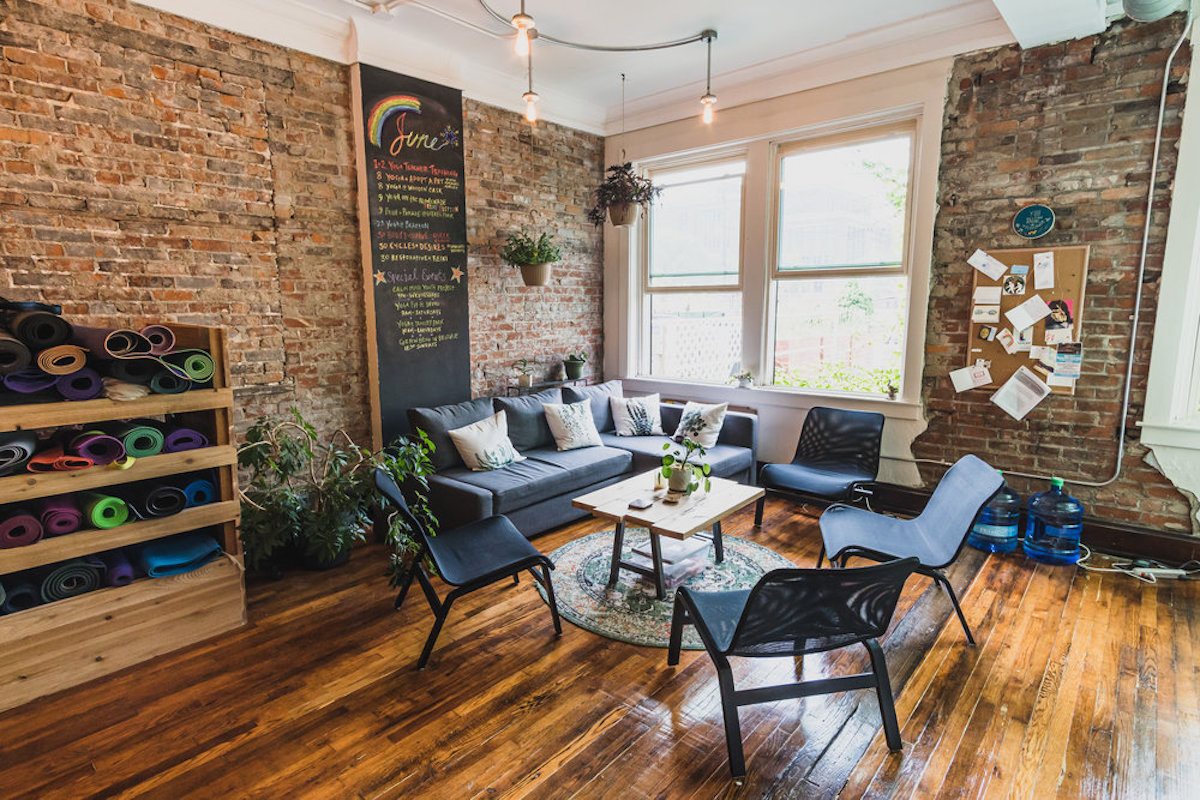 Sage Yoga is a community driven studio in Covington that has grown leaps and bounds since they opened in 2016. Keep reading, but spoiler alert: this studio would be good for you if you are looking for a chill, nonjudgmental, non-regimented, community focused practice.
Yoga for Everybody
Before opening Sage Yoga owner Jessica Starr founded Yogi and the Farmer, an urban farming and community wellness initiative that cultivates green spaces around town converting them into urban farms. Produce from the farms is donated to under-resourced populations in Covington.
Jessica began teaching yoga and meditation in the gardens and at Covington community centers, all at no cost for participants. Her classes in the gardens began attracting people of all walks of life. It was then that Jessica realized the demand for a warm and uplifting community, yoga studio and Sage Yoga was born.
Sage Yoga in Covington is both a yoga studio and a community focused space. Morgan, the instructor for the candlelight class we took, offered us hot tea or sparkling water, and welcomed us to bring our beverage of choice to our mat.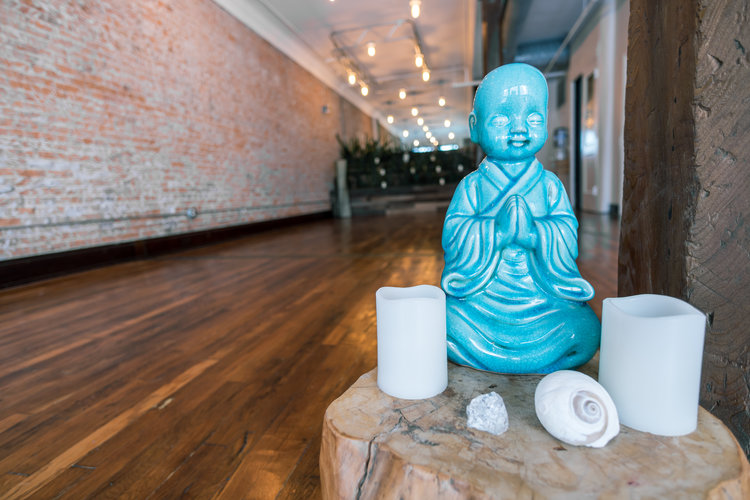 Mer and I have been to our share of yoga studios (we're both trained instructors, and love a good yoga sesh). And, this studio has an amazing vibe. You literally feel better by just showing up.
Teaching on Contradictions
Morgan started out class by reminding us that yoga is an individual practice and she, as the teacher, is there simply to guide and make suggestions. She later explained that her teaching style is to "teach on contradictions". She knows that each and every body is unique. Squared hips can look entirely different from person to person, and each body has its limitations, opportunities, and strengths.
Morgan guided us through a series of hip opening and balancing poses, and a handful of suggested vinyasas (keyword: suggested), all taken at our own pace. The music playing was nontraditional yoga music (read: no chanting). We later learned that the studio always stretches and flows to chill jams, and plays local artists' music during classes. So. Cool.
How Sage Stands Out
I have learned over years of practicing yoga that people come to their mat for different reasons. It turns out that for Jessica, the impetus was a bad car accident that occured when she was in college. She found yoga after this as an outlet to help deal with the pain and to ease her back into mobility. She earned her certification at the Lexington Healing Arts Academy, and began teaching as both a way to personally strengthen her body and mind, and to bring the healing powers of yoga to others.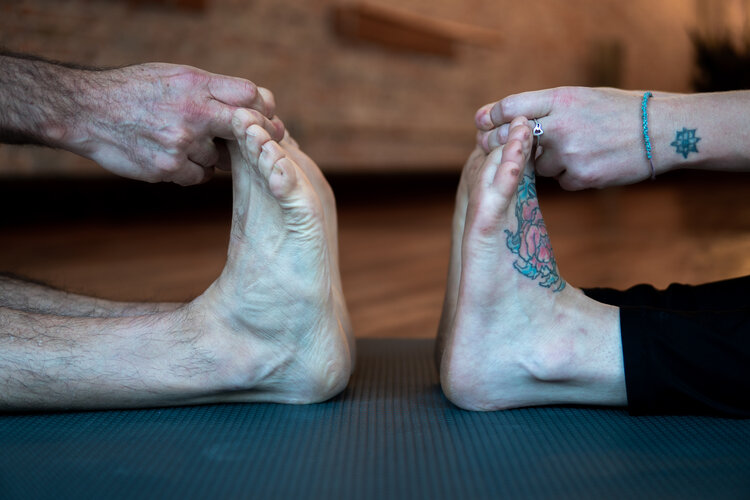 Sage aims to fill a void in the local yoga scene. One distinct difference between this studio and others is that there are zero mirrors in the room. Sage exudes positive body image and wants those practicing to focus on the feeling of the pose versus how they look in the pose. Sage classes are fit for all shapes and sizes, and the instructors guide to accommodate all levels of experience.
After all, their slogan is "Yoga for Everybody and Every Body". As an example, they have folding chairs that are available for anyone at any point in case they need to take their practice from the mat to a chair. Again, Everyone. Is. Welcome.
Sage hosts a variety of events in their space, as well as a slew of pop ups in the community. You can quite literally find them doing yoga outside all spring/summer/fall long at various venues.
So, if you are looking for a community or are maybe hesitant about practicing yoga, Sage may be the perfect studio for you. They attract newcomers who have never practiced before, as well as experienced yogis that are simply looking to feel a sense of community.
Molly Davis
Molly Davis is the co-founder of Quidwell where she assists women in finding their personalized version of health. Outside of Quidwell, she is an account manager for a local boutique social media agency where she helps businesses grow through creative practices and influencer marketing partnerships. A self-diagnosed fitness junkie, it's hard to find a fitness class that Molly does not enjoy: from boxing to weight training, dance to yoga. In her spare time, you'll find Molly bopping around town to various studios, hanging out at a local coffee shop, or exploring the latest restaurants with healthy eats.