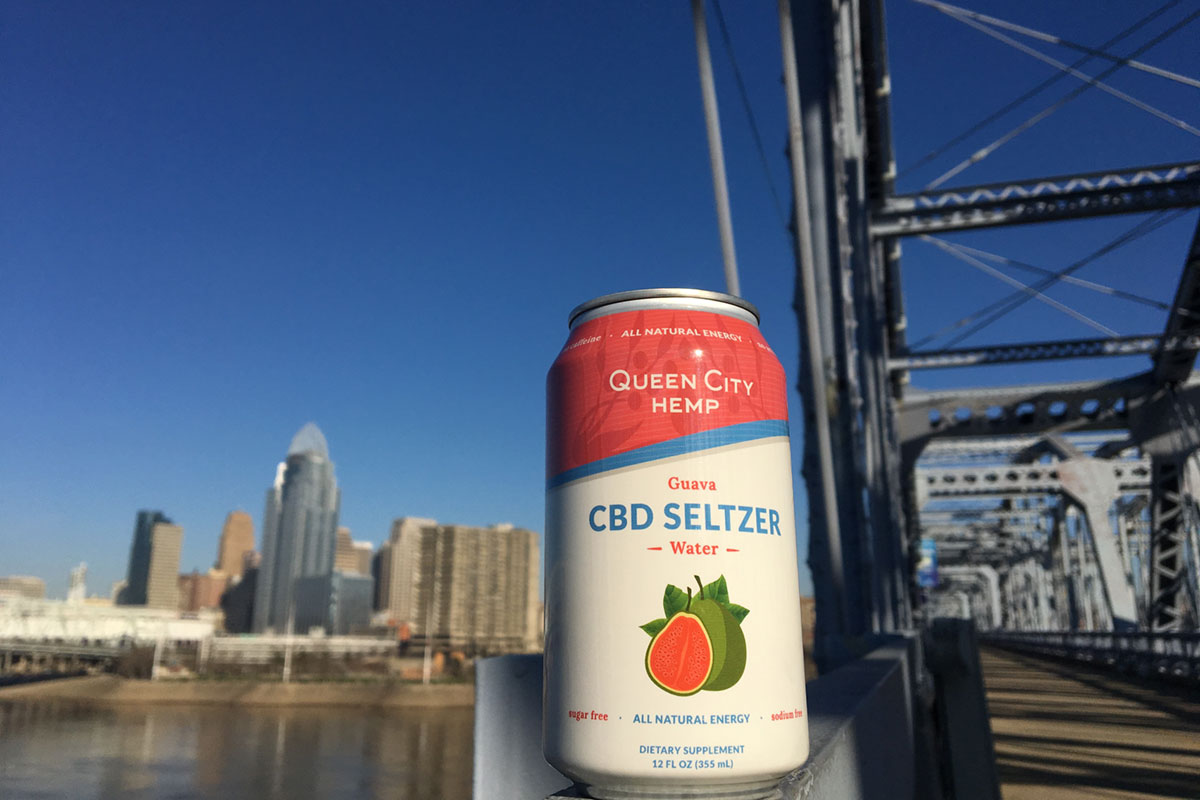 If you ask me what the first thing that pops into my head when I hear the word "hemp", it would be choker necklaces that we used to buy with our pet hermit crabs at those cheesy beach shops on vacation. The second thing that comes to mind is weed. Embarrassingly, I really didn't know the difference between hemp and weed, and had very little understanding of the differences between CBD and THC, until Mer and I sat down with Nick and Lyndsey of Queen City Hemp.
Right off the bat I did it. I called hemp "weed". It was then that Nick and Lyndsey realized they were going to have to start at the top: Hemp Education 101.

The Background
At the core, the biggest difference between Hemp and Marjuana is the tetrahydrocannabinol level. Tetrahydrocannabinol, better known as THC, is a crystalline compound that is the main active ingredient of cannabis (the plant where "weed" is derived). Hemp crosses into marjuana once the THC levels in the plant hit 0.3. So, in order to keep things legal in most states, farmers must pull and harvest their cannabis prior to it hitting the 0.3 level.
Cannabidiol (CBD) is a naturally occurring compound found in the resinous flower of cannabis. Unlike THC, CBD does not cause feelings of intoxication (aka, there are no psychoactive ingredients that make you "high") because they act in different ways on different receptors in the brain and body.
So, let's talk benefits. CBD is rich in omega-3s, fatty acids and essential vitamins. Health and wellness enthusiasts and preventative health practitioners have found it useful to add CBD to their diet to better their general health and alleviate undesirable moods.I started taking CBD oil as needed about 6 months ago, and have found it almost immediately alleviates feelings of anxiety and stress, and helps tremendously with my focus level. It also has anti-inflammatory properties that have helped people treat chronic pain, seizures, and anxiety.
The People
Two local Cincinnatians were ahead of the curve (take that, Mark Twain) creating the FIRST CBD seltzer in the entire country. Meet Queen City Hemp.
Nick Balzer is the founder and CEO of Queen City Infusion, the company responsible for creating Queen City Hemp seltzers, tinctures, and salves. Nick jumped into the CBD game back in 2015, and has been quick to grow.
Just like there are different species of roses, there are different species of cannabis; they have different compositions, characteristics, and ratios. Why does this matter? Because with the Farm Bill of 2018, which removed cannabis from the controlled substance list, the federal government put it in the hands of state to legalize weed. Thus, hundreds (thousands?) of brilliant entrepreneurs like Nick jumped at the opportunity to capitalize, and CBD tinctures, seltzers, candies and treats started popping up across the country.
But just because they come from the cannabis plant doesn't mean that all CBD products should be treated the same. There are grades and scales of quality hemp, with the most significant differentiator being between therapeutic hemp and industrial hemp. Industrial hemp is the low grade hemp that has been cross pollinated, fertilized, contains a lot of seeds, and ultimately has a lower quality extract. Therapeutic aka "Full Spectrum" hemp, is what Queen City Hemp utilizes. It's been cloned from the mother, is grown indoors in a very controlled environment to prevent cross pollination and fertilization, and is pulled and harvested at the perfect time. In our interview, Nick spoke a lot about how he sources his hemp, all from regional farmers who take pride and care in every detail of their product and ultimately allowing Queen City Hemp to deliver the highest grade of CBD.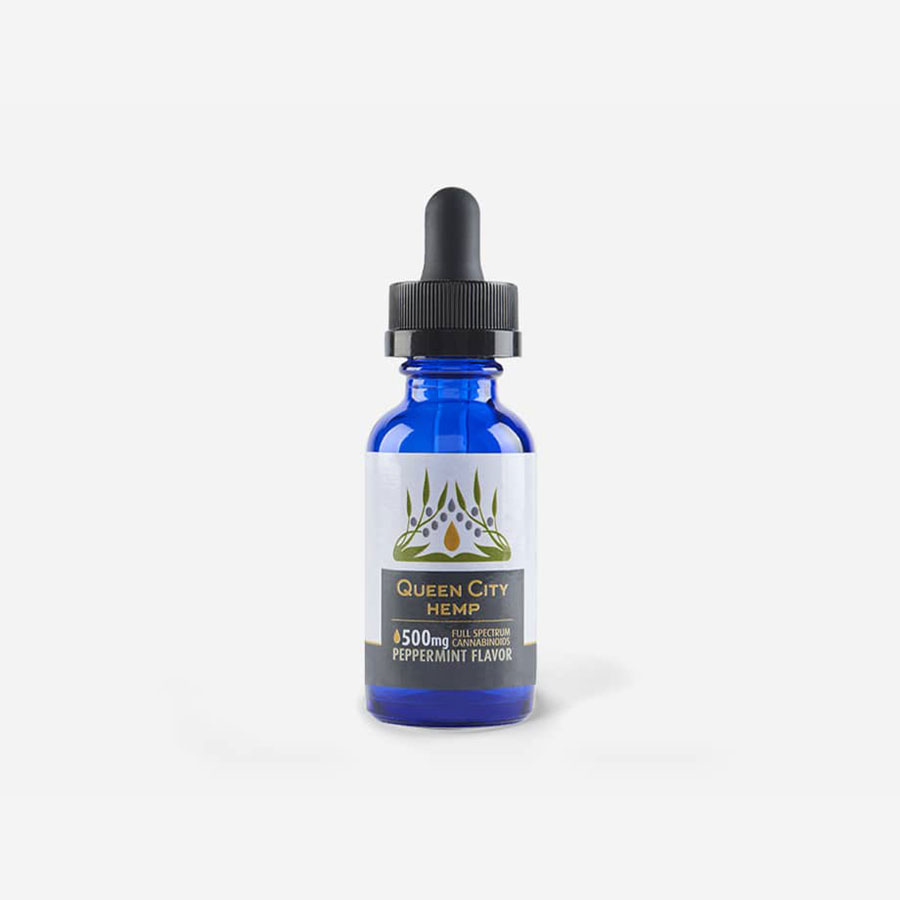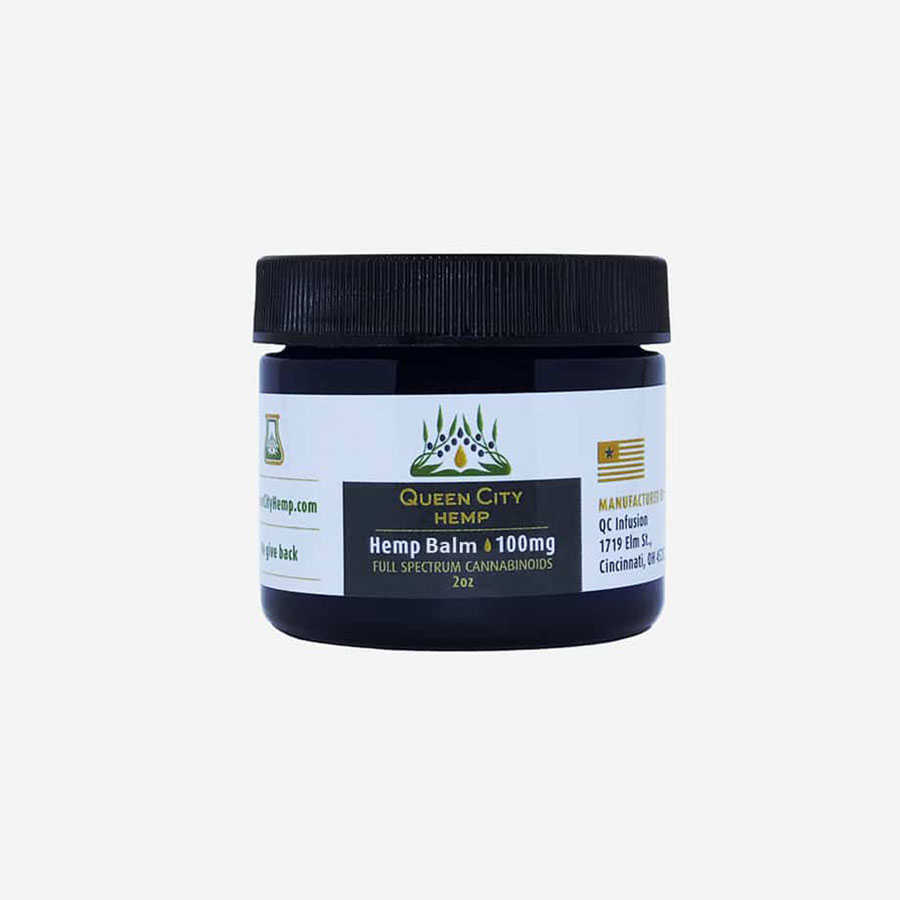 The Products
Queen City Hemp has a number of products, from tinctures (oils), to salve, and of course their famous seltzers. Their seltzers contain zero calories or sugar and come in yummy flavors such as Blood Orange, Passion Fruit, Guava and Lemon Lavender. Each can contains 5mg CBD per serving.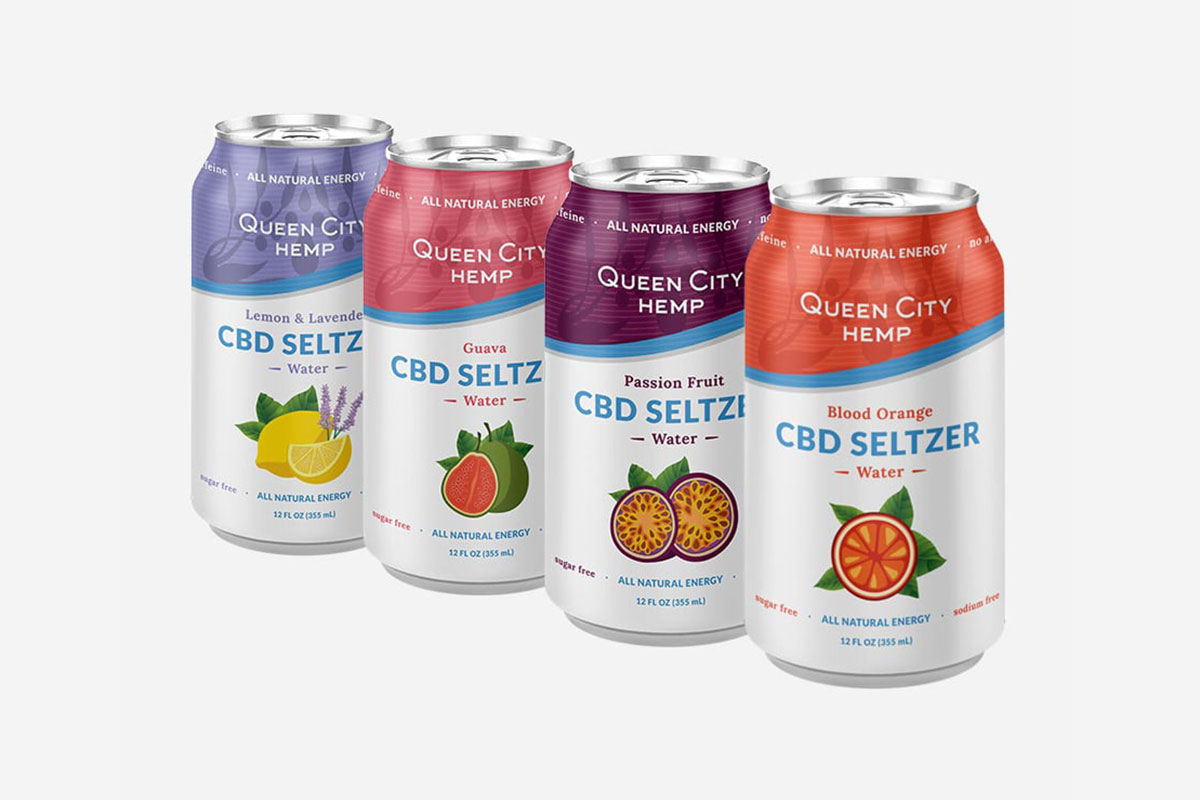 Final Details
A frequently asked question that they get is about dosage– how much do you need to take in order to feel the affects? Queen City Hemp always suggests starting with the seltzers, which has a lower dose of CBD in them than their oils and tinctures. They also recommend microdosing, so taking a bit a time to see how you feel and find the optimal dosage for you to get the best results.
You can find their seltzers at most groceries, convenient stores and gas stations across the city (search retailers here https://queencityhemp.com/find-us/) , or you can shop online. Queen City Hemp sells their products in 26 states and counting, and they ship nationwide.
Molly Davis
Molly Davis is the co-founder of Quidwell where she assists women in finding their personalized version of health. Outside of Quidwell, she is an account manager for a local boutique social media agency where she helps businesses grow through creative practices and influencer marketing partnerships. A self-diagnosed fitness junkie, it's hard to find a fitness class that Molly does not enjoy: from boxing to weight training, dance to yoga. In her spare time, you'll find Molly bopping around town to various studios, hanging out at a local coffee shop, or exploring the latest restaurants with healthy eats.