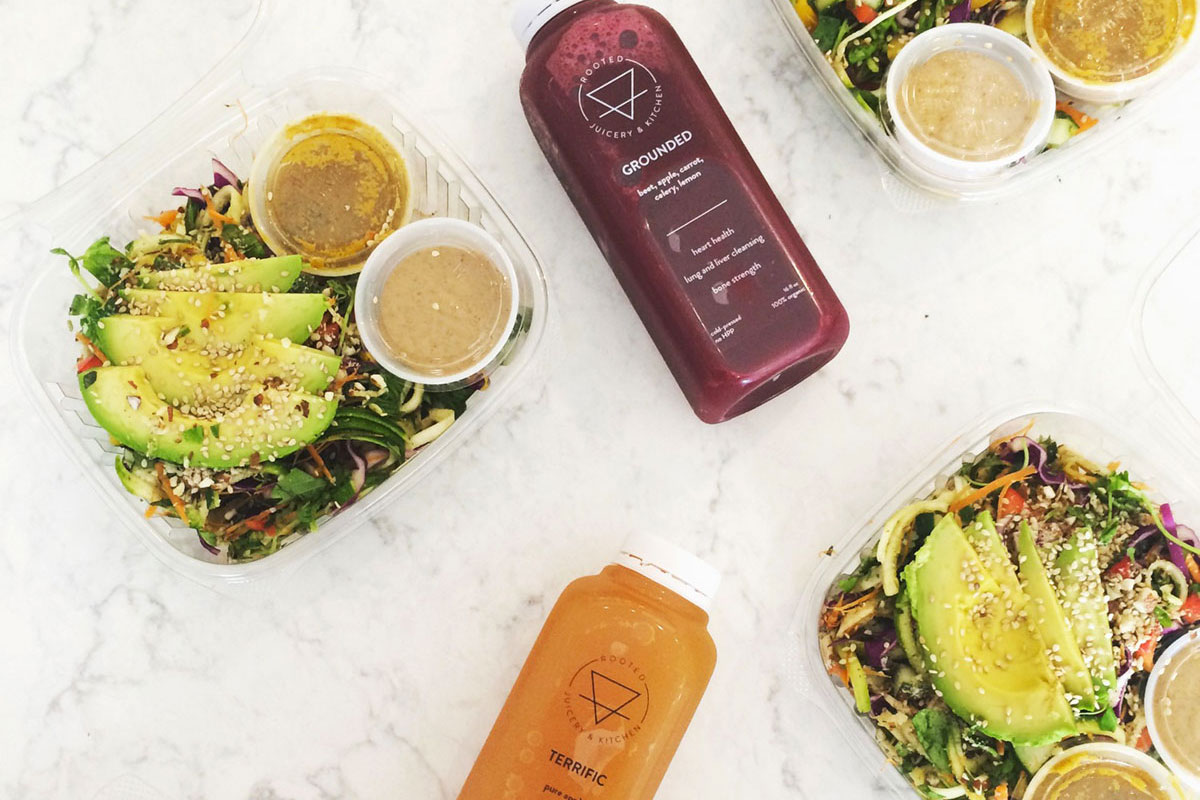 I'm a carnivore. I love meat: red and white alike. But if I could eat all my meals at Rooted Juicery, I would go plant based yesterday.
Rooted Juicery and Kitchen is a plant based restaurant located in Downtown Cincinnati, Mariemont, and their flagship location, Oakley Square. What does plant-based mean? A plant-based diet is a diet consisting mostly or entirely of foods derived from plants, including vegetables, grains, nuts, seeds, legumes and fruits, and with few or no animal products. "It's [their] mission to provide our Cincinnati customers with the most delicious and health-packed plant based foods possible. All of [their] smoothies, cold-pressed juices, nut milks, raw desserts and food products are organic, and made in house from scratch with lots of love."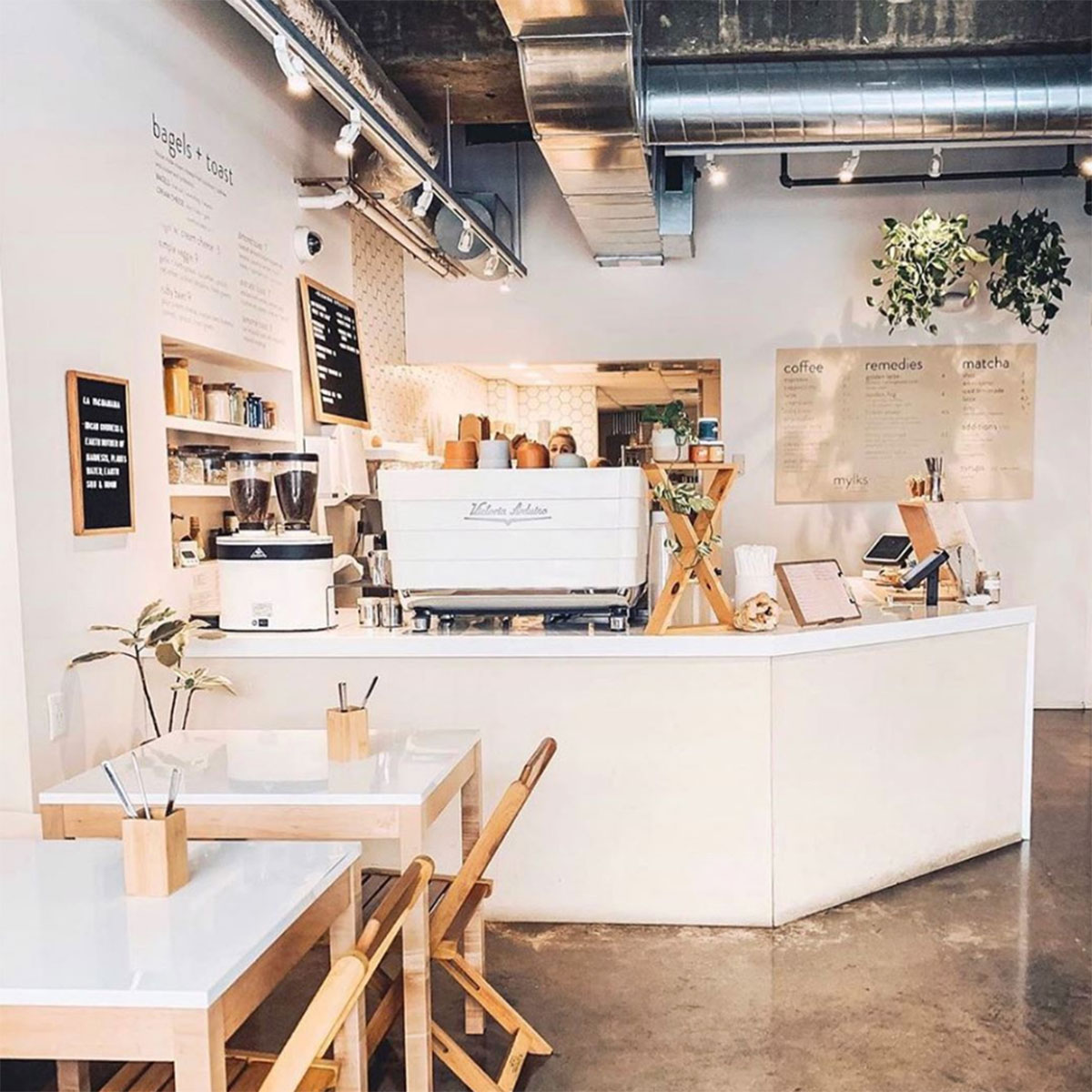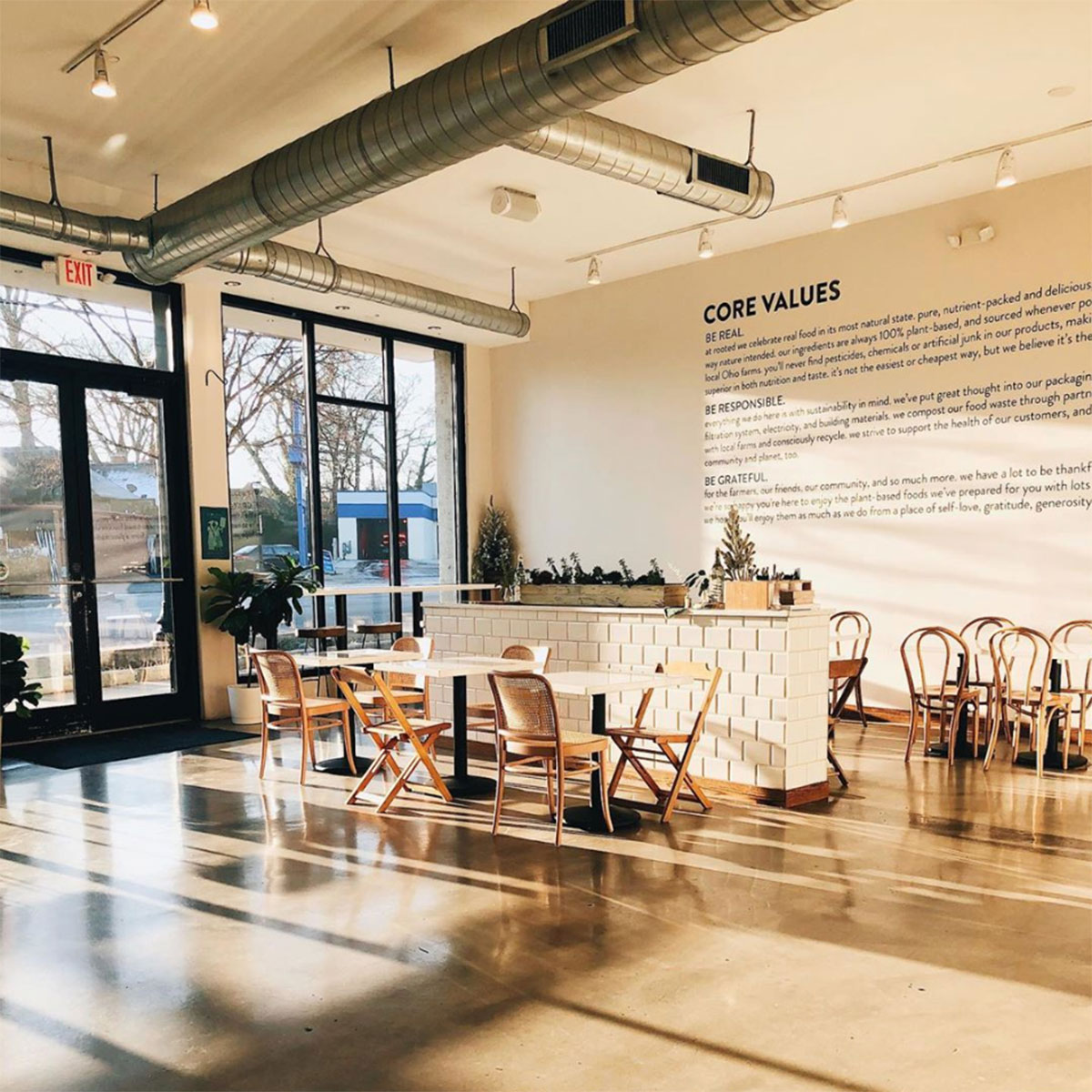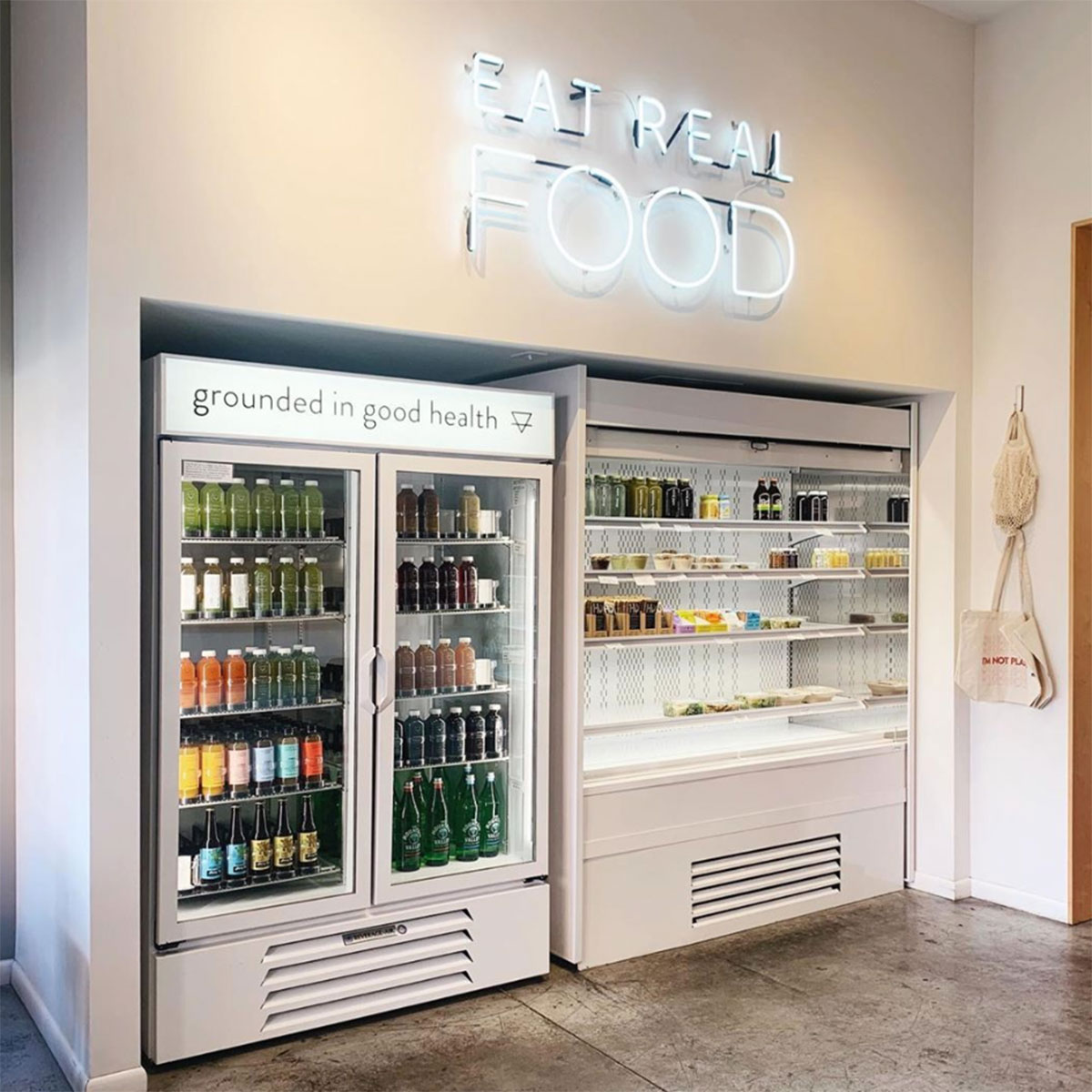 The Grub
Most delicious in the above statement should be in bold, highlighted, with rainbows coming out of it. Being dairy free, I about cried the first time I had their cashew "cheese". Meat lovers alike will be thrown into a tizzy over their walnut "taco" meat that fills you up just like meat does, but doesn't leave you feeling icky. You can take the pickiest carnivore there, order up a plate of nachos, and I can about guarantee they will be satisfied.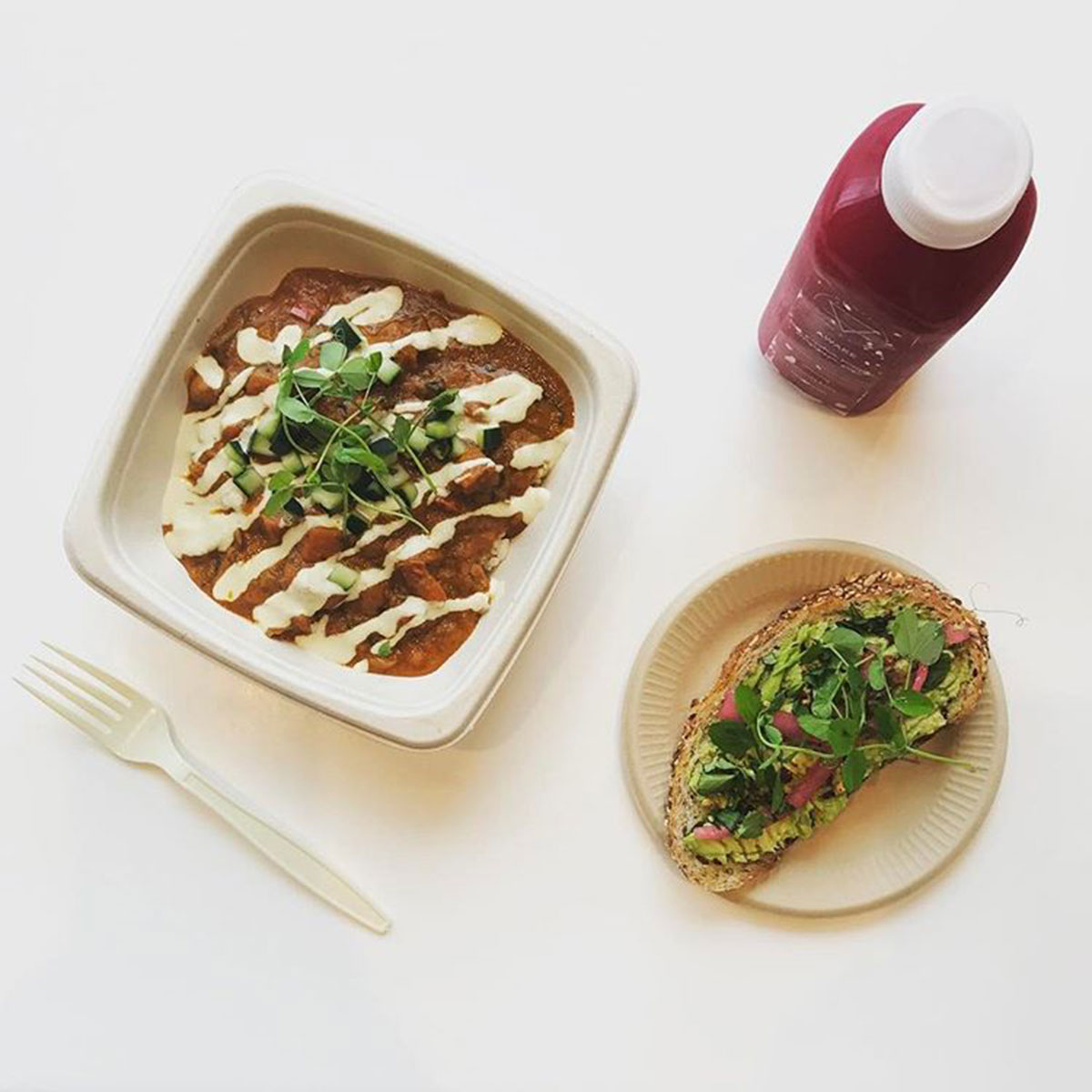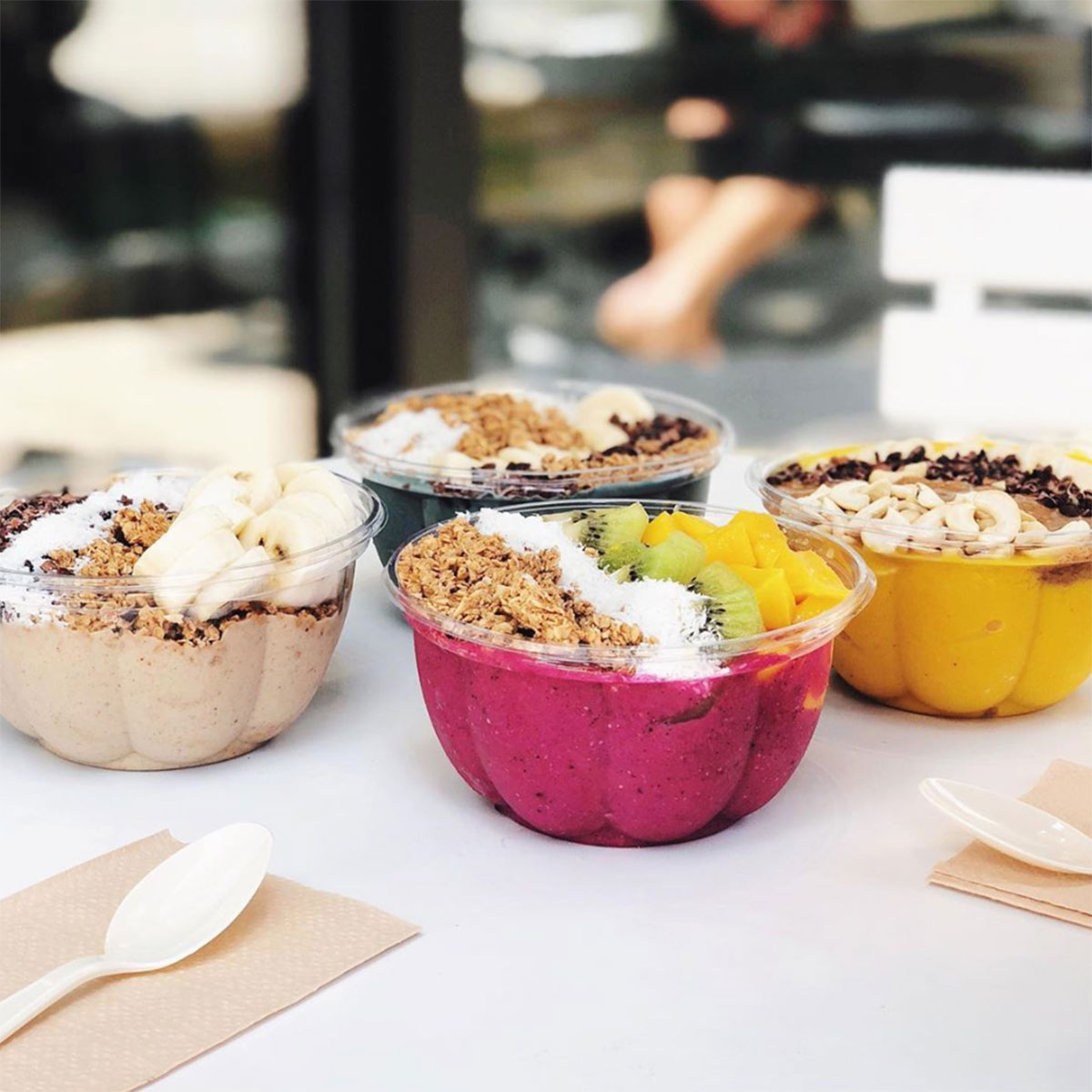 Rooted is also home of the smoothie bowl, the most instagrammable meal that ever was. These beautiful bowls, like the rest of the menu, are nutrient dense and delicious as they are gorgeous. And don't get us STARTED on the desserts. Just look. Yes, these are all plant-based.

As if the food alone doesn't stand for itself, their core values are in line with pretty much everything we're about: Be Real. Be Responsible. Be Grateful.
They serve only organic food, locally sourced as much as possible from Ohio farmers. There are no pesticides, chemicals, or "artificial junk" in their products. They are about as green as a restaurant as you're gonna find– and we're not just talking about the menu. Sustainability is at the core of their mission. All food waste is composted, they recycle, use sustainable materials, even have water filtration systems and electricity usage limits set in place to be as environmentally friendly as possible. Lastly, they share gratitude for their community of local farmers and purveyors, as well as the customers that come back for more.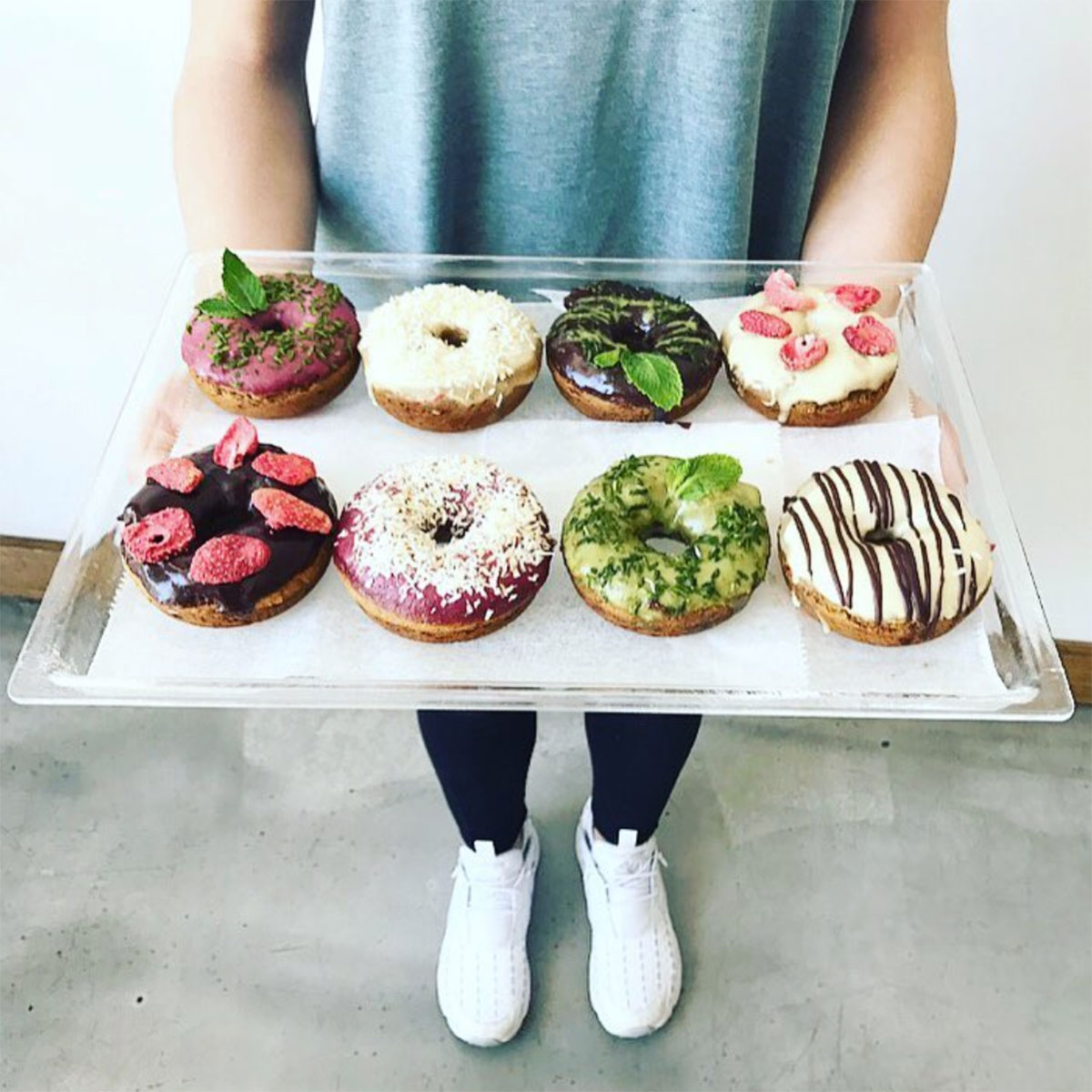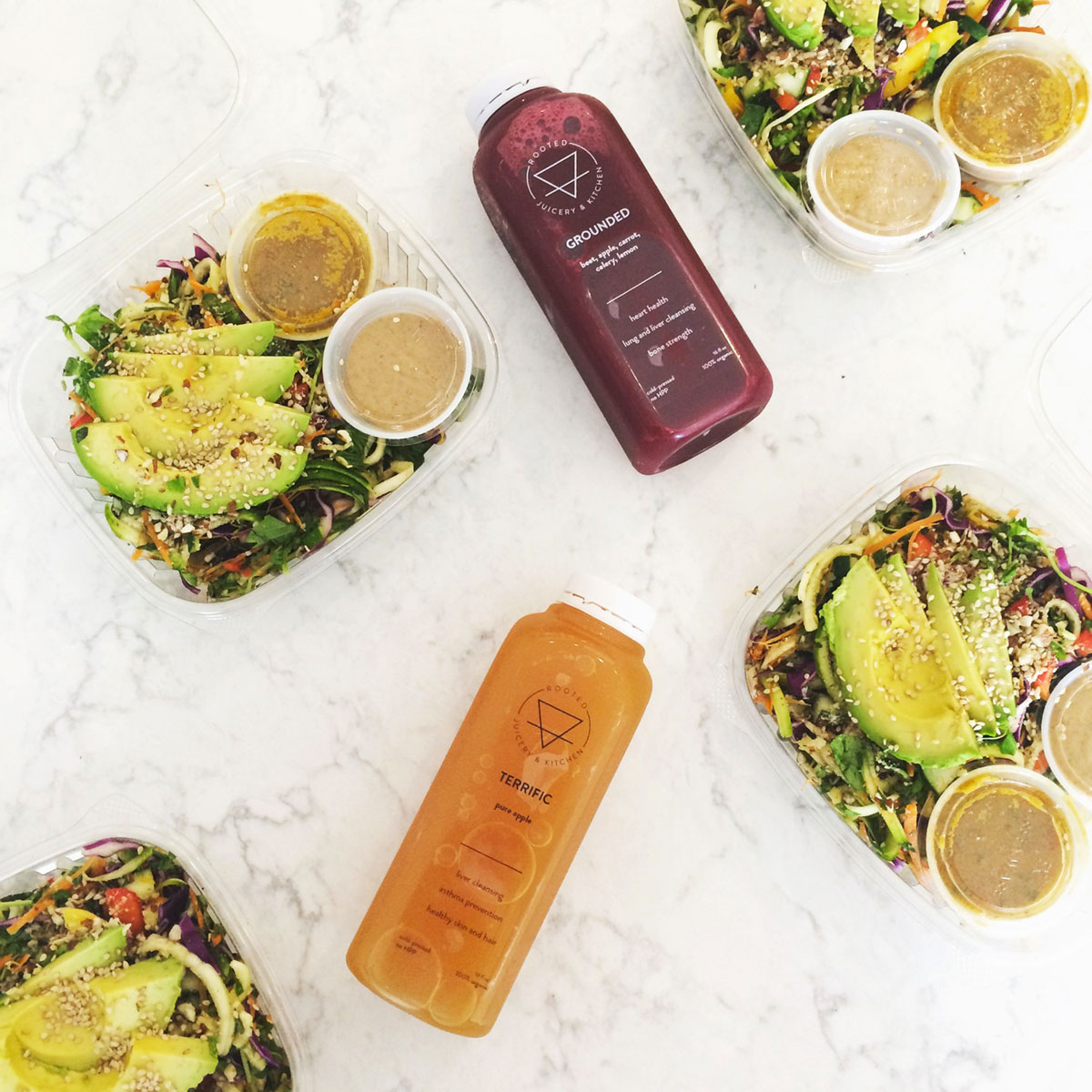 The Cleanse (and our experience)
One aspect of their business that we were particularly curious about was their juice cleanse program. A Rooted juice cleanse is where you consume only raw, organic living fruit and vegetable juices, nut mylk and superfood shots, allowing your body to shift into detox mode, ridding itself of unwanted toxins and giving it time to focus on repairing and recovery. I attempted an over-the-counter 3 day juice cleanse (read: a grab and go from a case at Whole Foods) about 7 years ago. It lasted about 1.5 days. Needless to say, I was a bit nervous about trying it out again. This time around, we opted for the 1 day cleanse. They have 1, 3 and 5 day programs… 1 was enough for us.
I will say, being a juice cleanse skeptic, their cleanse guidelines will set you up for success if you follow them. Once you place your online order for your cleanse, the cleanse guidelines and information packet is sent to you with instructions on how to make the most out of your cleanse (must be placed 24 hours in advance, but I recommend ordering a week in advance so that you give yourself time to follow the guidelines to a T). They explain the why behind cleansing– we ingest thousands of toxins daily, through food, drink, and simply the air we breathe. These toxins build up, cloud your mind and often lead to fatigue and poor digestion. Their cleanse gives your digestive system a rest and allows your body to turn its focus on more "deep-cleaning" tasks.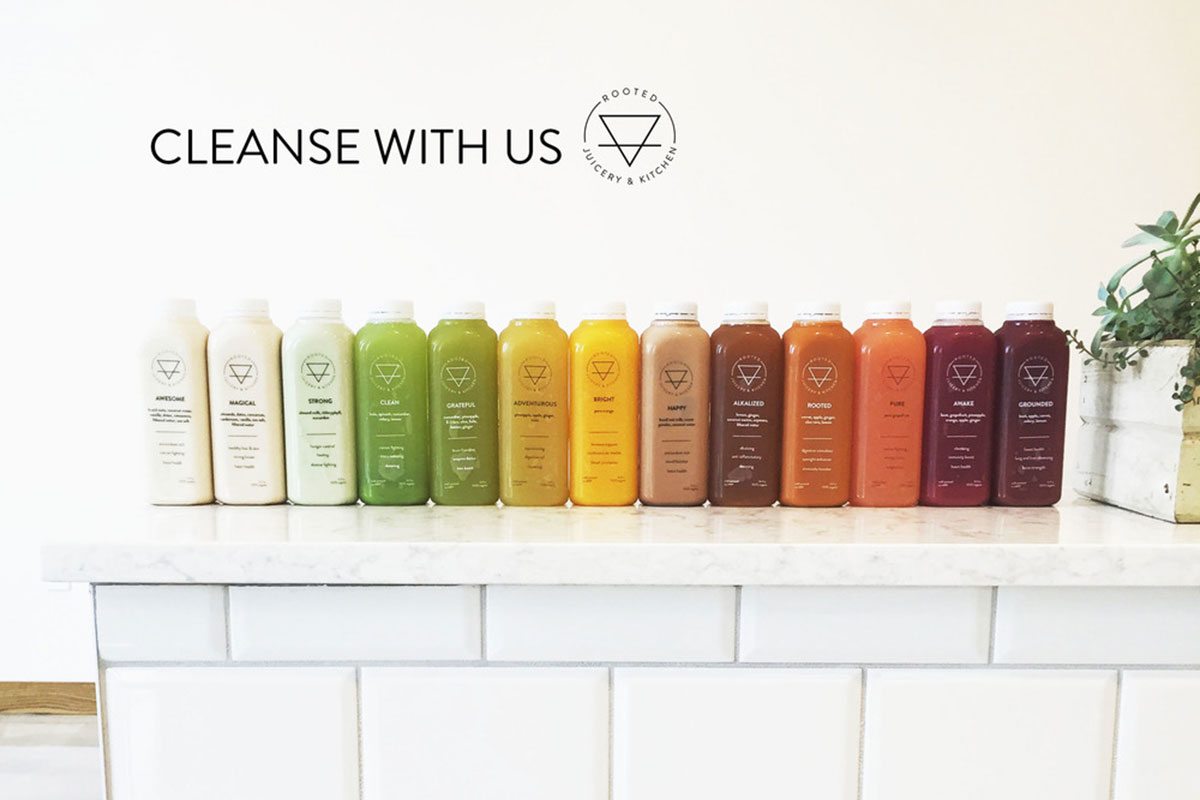 Full disclosure– I did not order my cleanse in time so I was unaware of this prep– pro tip, order in advance!
About 3 days before the cleanse, they suggest you up your water intake to drinking half your body weight in ounces, and wean yourself off caffeine by switching to warm water with lemon, or herbal tea (I did not do this and I wish I would have!). They also suggest eliminating animal products, dairy and eggs included, as well as sugars, processed foods, refined starches, bananas and potatoes.
2 days out: half your meals should be raw, and you should reduce your intake of nuts, seeds, and legumes, and eliminate grains. So think smoothies, soups, salads. 1 day: no nuts, seeds, legumes, grains- only consume raw or lightly steamed fruits, veggies, and one meal in liquid form.
NOW, it's time to cleanse. There are three cleanse options: the detox, the deep clean, and the reset. Given my lack of prep, I went with the reset, which is the most gentle and combines juice and raw foods (one vitality shot, 4 juices and 1 raw food item, a kale caesar salad).
I would say that the morning, and the evening were the hardest. Since I didn't get my body fully prepped the way they suggest you should, not drinking coffee was a real challenge. I also probably should not have taken Mary Turner's Hot Yoga Flow at Modo at 6am– they do say light exercise is good for you, as is visiting a sauna, but this may have been a little too intense way to start the day off. The morning vitality shot hit my system hard and made my stomach upset for about 30 minutes (I think it was just alot of acidity on an empty stomach). It went away quickly and I felt decent for not having coffee.. until my energy dropped at about 4pm and I couldn't get off the couch until finally crawling to bed at 8pm to dream about coffee.
I think the aspect of the cleanse that surprised me the most was how not hungry I was. Each juice that you are drinking has about 3 pounds of produce inside, and all the vitamins and nourishment you need in your daily diet. My energy was shot though. The next time I do a cleanse program, I am definitely going to follow their guidelines and eliminate caffeine, meat, and grains in advance as I am sure that that was a huge reason for my energy levels being so off.
The day after the cleanse, I noticed a really positive rebound effect. My morning coffee had me buzzing pretty hard (which made me think maybe I don't need as much coffee as I drink?) but my overall hunger and cravings were down. I'm mildly addicted to sugar and usually require a little something after lunch and dinner, whether it be fruit or dark chocolate. I didn't feel like I had to have it. Maybe this was a placebo effect, it was only one day, but I'll take it.
If you are interested in learning more about Rooted's juice cleanse, click here.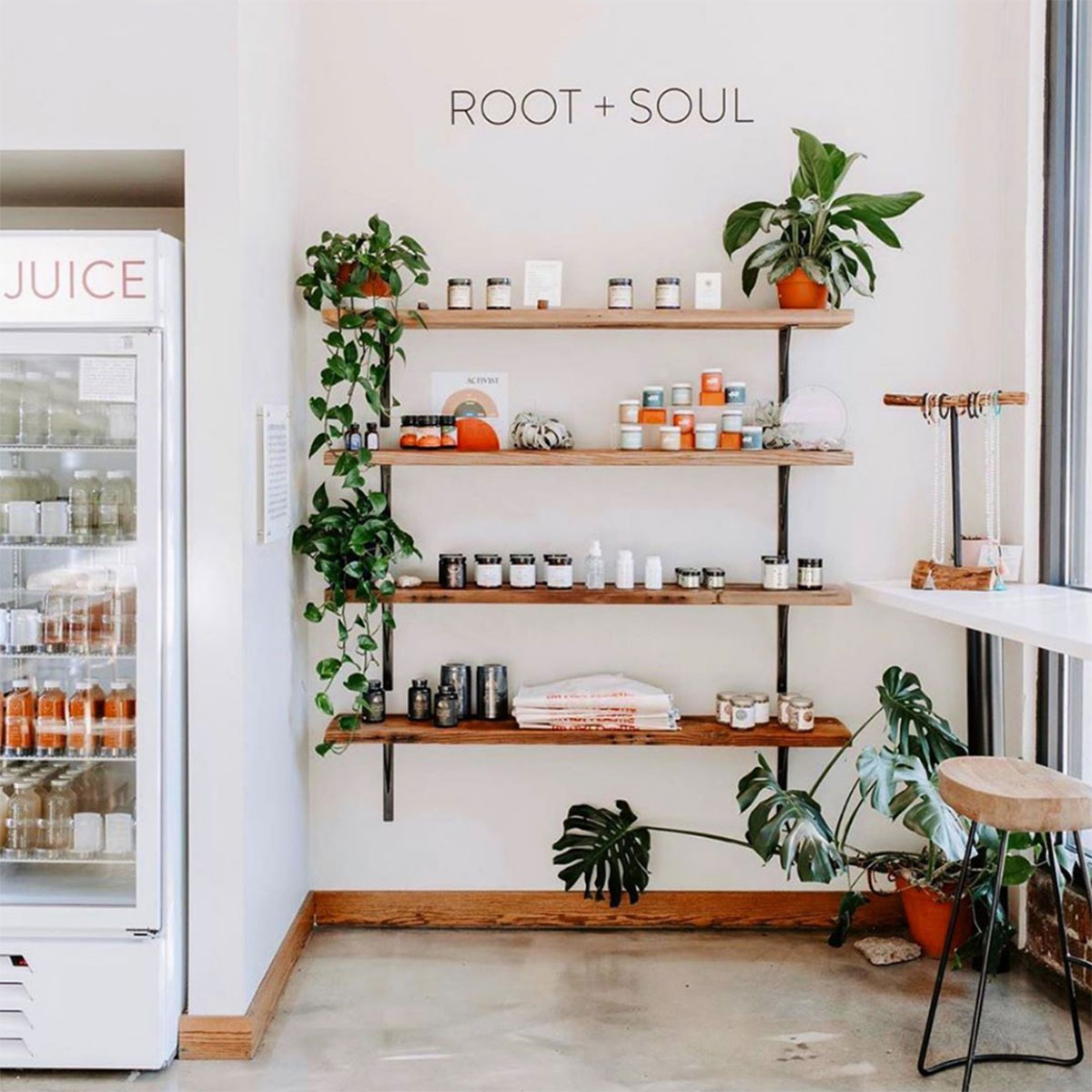 And Introducing: Root + Soul
Aside from the amazing food, Rooted has recently gotten into the product game, releasing a new line of hand selected products for your plant based lifestyle called Root + Soul. From CBD oil, to adaptogens, face polish and tonics, they are taking on an even more important role, supporting plant based lifestyles across Cincinnati.
Fine Details
All in all, Cincinnati is #blessed to have this holistic, altruistic plant-based lifestyle brand and restaurant, and we can't wait to see what's next from them. If you are interested in dining at a nutrient dense health focused restaurant, are looking to grab a quick lunch (they have pre-packaged meals to grab and go), or are curious about trying out a juice cleanse, pay them a visit! And if you aren't following them on Instagram yet…. Just do yourself a favor and do so for the most beautiful IG feed in Cincinnati.
Molly Davis
Molly Davis is the co-founder of Quidwell where she assists women in finding their personalized version of health. Outside of Quidwell, she is an account manager for a local boutique social media agency where she helps businesses grow through creative practices and influencer marketing partnerships. A self-diagnosed fitness junkie, it's hard to find a fitness class that Molly does not enjoy: from boxing to weight training, dance to yoga. In her spare time, you'll find Molly bopping around town to various studios, hanging out at a local coffee shop, or exploring the latest restaurants with healthy eats.