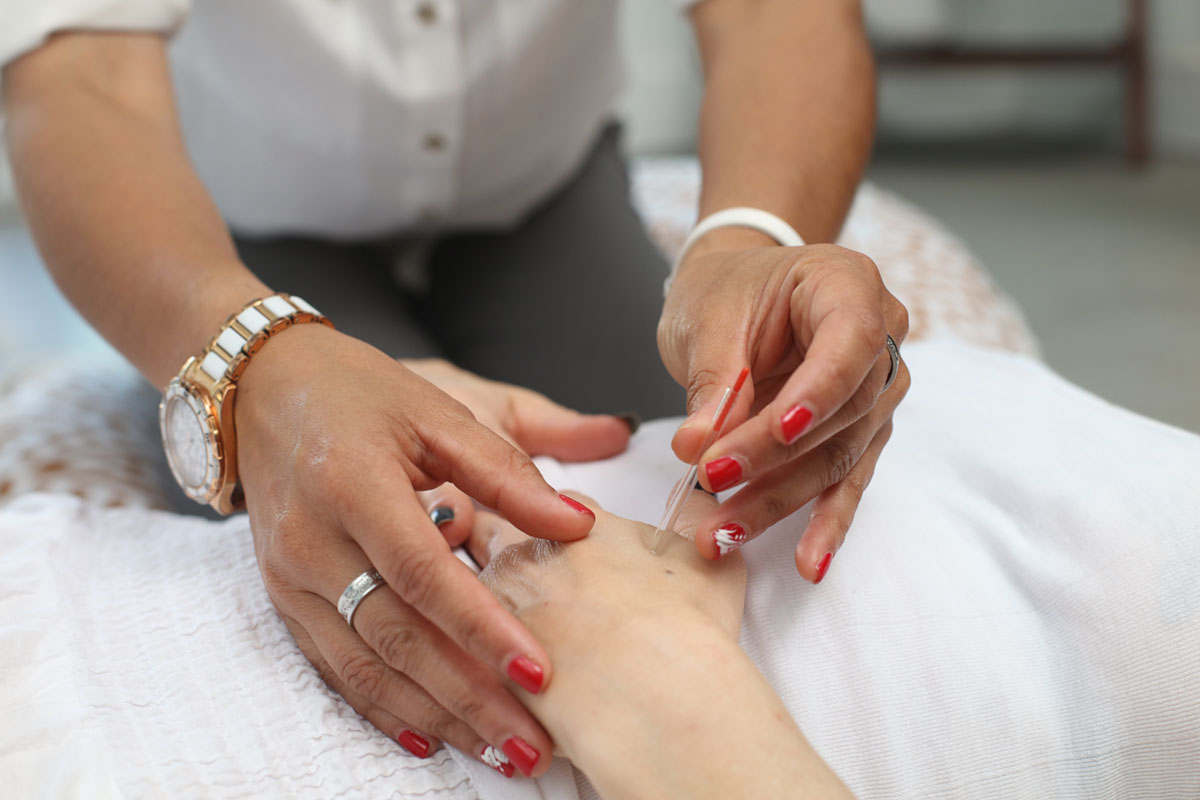 Acupuncture is an ancient technique that has shown to be effective for a host of conditions. Courtney Codina is an acupuncturist in Fort Thomas, Kentucky who specializes in women's health conditions such as infertility and period pain. You can book here.
What is acupuncture?
I'm pretty obsessed with acupuncture. I discovered it right after college during an intense bout of hypochondriacism. An obsession with WebMD, untreated anxiety and a mass quantity of simultaneous life transitions culminated into a constellation of symptoms that had me pretty convinced something was SERIOUSLY wrong with me.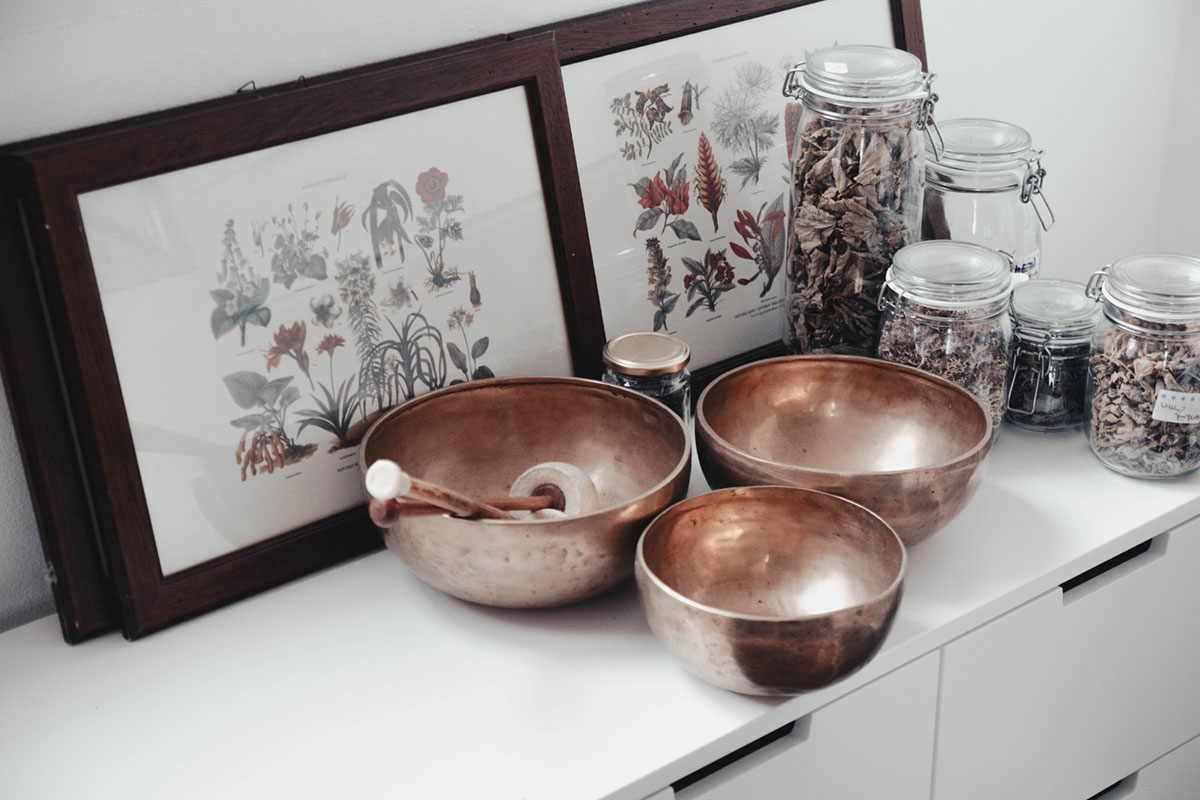 I showed up in this state to my doctor's office one September afternoon with my planner in hand. Scrawled on one of the pages was an alphabetized list of options for what this serious something might be. After a thorough physical examination, and a strong no to my request for a full-body CAT scan, it was recommended that I try acupuncture to balance overstimulated nervous system and basically calm me the eff down. Side note, it turns out that WebMD is not a reliable diagnostic tool.
I followed my doctor's instructions and went to acupuncture and loved it. It 100% helped me deal with the stress and anxiety in my life at that time, and I always left feeling better than when I arrived. Acupuncture is gaining popularity in the States right now, but it's not a new fad. Acupuncture is energy work that is rooted in Traditional Chinese Medicine and has been practiced for thousands of years.
The practice involves inserting small needles into various points on the body that align with various energetic channels. This helps balance the nervous system and heal the body. This practice has been found to help with a variety of ailments including trouble conceiving, allergies, headaches, low libido, digestion, sleep anxiety, and more.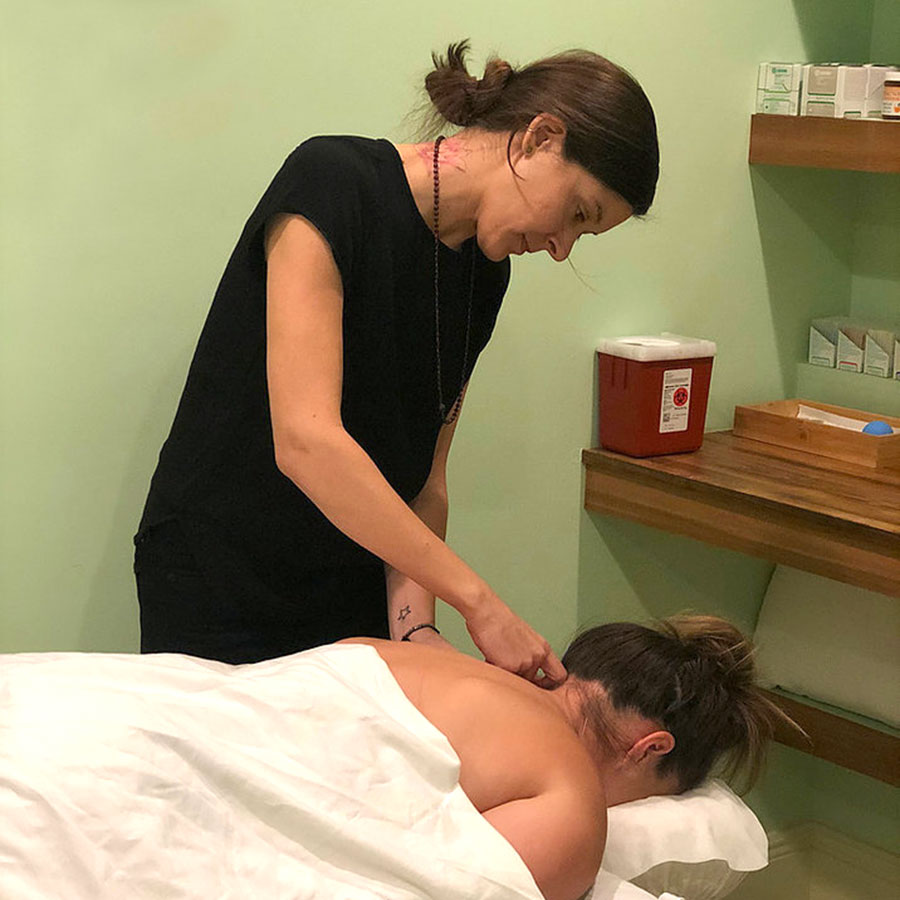 Tierra Luna Acupuncture
Courtney Codina is someone I would like to be friends with. Her energy is calming yet fun, and she's extremely easy to talk to. She is currently a licensed acupuncturist in the state of Kentucky and soon to be Ohio as well. After graduating in 2014 with a Masters Degree in Oriental Medicine, she traveled to China to continue her studies. After that, she practiced in D.C. for a number of years before moving here to Greater Cincinnati where she runs Tierra Luna Acupuncture.
While Courtney can help address a range of issues, she told us that she really specializes in women's health issues. For example, we had a whole conversation about what to eat during various portions of your cycle and how acupuncture can help alleviate period pain and cramping. Pro tip: add in more fiber for the second part of your cycle, and eat foods like scallops, shrimp, and muscles prior to ovulation.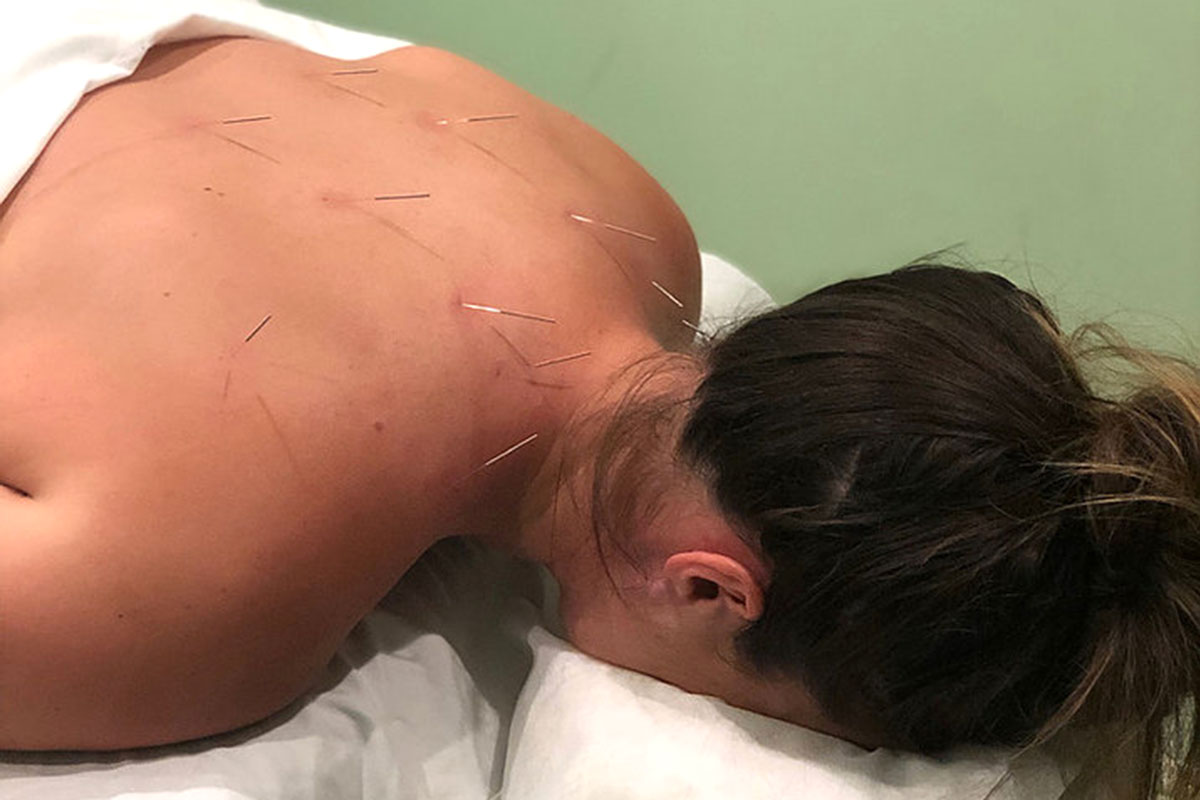 The most common conditions Courtney sees are neck and shoulder pain, migraines, and gynecological patients. Other patients might show-up with infertility, period related issues, or mood swings. Beyond acupuncture, Courtney incorporates techniques like cupping and acupressure.
Courtney also does cosmetic acupuncture. This includes using various needle placements which can result in outcomes like facial rejuvenation and decreased wrinkles. She showed us before and after pictures of cosmetic acupuncture compared to botox and it was pretty impressive. We haven't tried this yet, but we're interested.
What To Expect
Courtney's office is located inside of Mint Yoga, right across the bridge in Fort Thomas. You can park in the back parking lot and the location is on the second floor of the building.
The needles do not hurt. They are tiny. It does not feel like getting a shot or an IV. It feels like a tiny, little prick. The set up is similar to a massage. You will get undressed (usually just the top down) and put on a robe or wrap and lay under a blanket. Drink lots of water before and after, and if it's your first time tell her! She'll help you ease into the process.
Who this might be good for: If you're a female struggling with fertility issues, period related conditions, stress or anxiety Courtney would be a great fit for you. You can learn more on her website here.
Meriden McGraw
Meriden McGraw is the co-founder of Quidwell where she works to optimize the health of women. Outside of Quidwell, Meriden combines her master's level education in mental and public health with her training in mind-body modalities to teach individuals and groups techniques for optimal wellbeing. Meriden holds various certifications in pranayama (breath techniques), positive psychology, mindfulness, and yoga. On an average day, Meriden can be found practicing yoga, drinking kombucha, dragging her husband to strength training workouts, and taking her pup for a walk.