Club Pilates hits Ft. Wright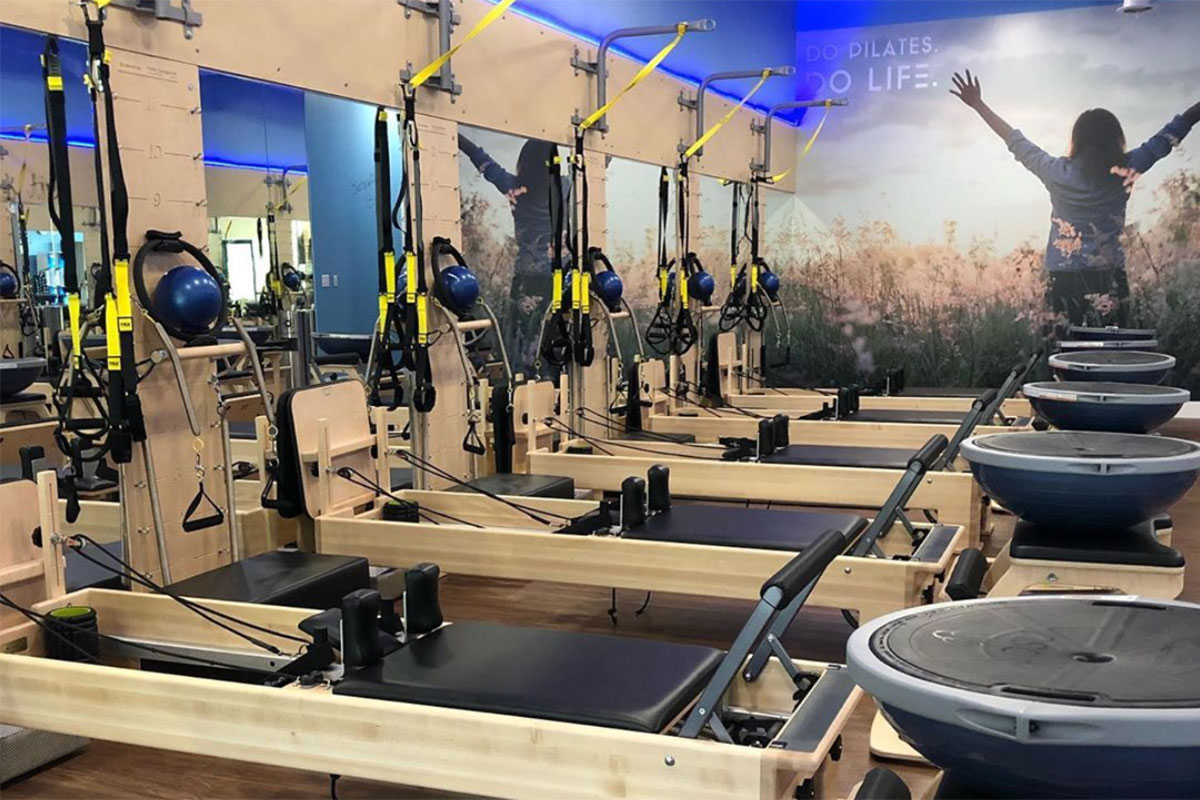 Club Pilates is a reformer based studio in Ft. Wright, Kentucky that is  beginner friendly. The studio requires all first time attendees to take the studio's Foundation class and progress onward from there. For more experienced practitioners, the studio has three other class formats and a variety of springs, bands, balls, and other toys to enhance the reformer workout (read make it real  hard).
Where did Club Pilates start?
Club Pilates was started in San Diego by Alison Beardsley in 2007. As you may remember, it wasn't a great time for us financially as a country and Allison decided she wanted to offer a normally high-cost fitness class, reformer Pilates, at a lower cost to the masses. It worked and by 2015 Beardsley had 30 different Club Pilates locations across the nation. In 2016, LA Boxing franchise founder Anthony Gesiler purchased the company and it exploded. Today, Club Pilates has 592 active studios and 650 slated to be opened by the end of 2019. There is one in almost every state, 15 in Ohio, and 3 in the Greater Cincinnati area.
What is the workout?
We checked out The Club Pilates in Ft. Wright, right next door to Pure Barre Ft. Wright one of our OG favorites. Club Pilates has four levels of classes: foundation, progression, evolution, and mastery. Everyone starts with a foundation class which is, "ideal for beginners and those who want a safe and effective class experience to build a solid Pilates foundation."  That's what we took. Note, even if you're an experienced Pilates student the studio still requires you to take a foundation class first (it's free) to get accustomed to the studio. Although, just because the class is designed as an introduction to the studio it really is beneficial for all levels of student.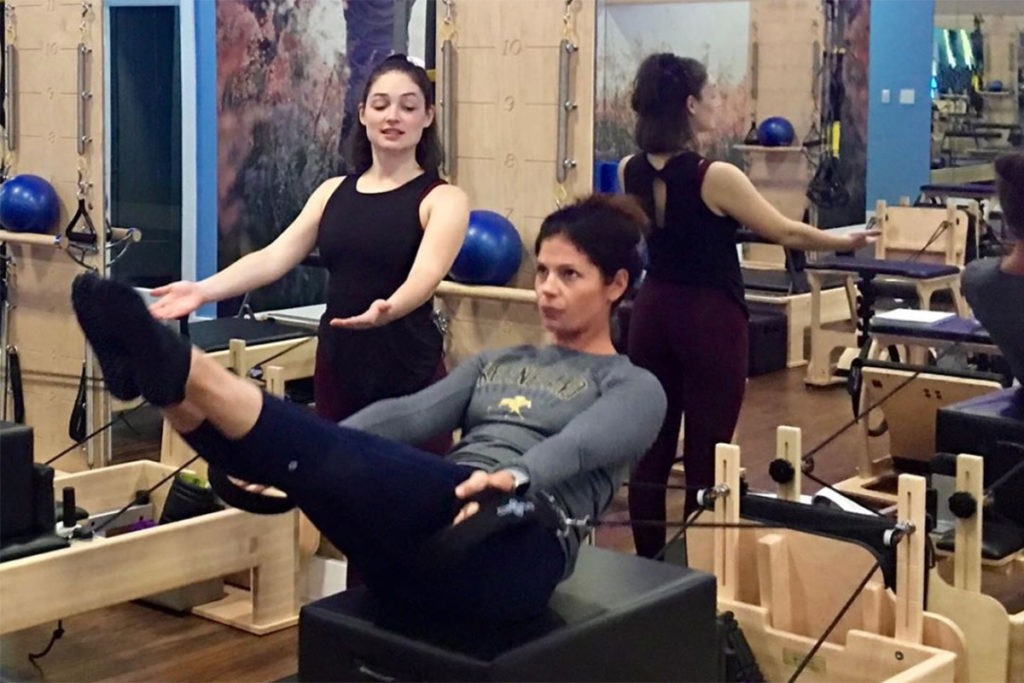 Our Experience
In our foundation class we mostly used the reformer, but we also used a few like bands and TRX props. The class is great if you're looking for an intro to Pilates, if you want to isolate various leg and stomach muscles, and if you're looking for an goodworkout without a massive amount of sweat.
After taking the foundation class you can continue to take those intro level classes for a while, or you can advance to the progression level. All of the classes are clearly labeled on the schedule. The progression classes include a Reformer Flow, Cardio Sculpt, Center + Balance, Restore, and Suspend.  Evolution and Mastery level students can take the CP F.I.T. class which is a reformer meets high-intensity Bootcamp class. The studio offers seven formats total, and you can read the full descriptions here. 
We like Club Pilates for:
The variety of classes offered.
The dedication to proper form. We love any studio that has individuals take an introduction class first. It helps set you up for success.
The pricing, which is definitely less than other reformer studios.
The highly educated staff. There is a rigorous training process for teachers that includes over 500 hours of training.
The option for a low-impact, low-sweat but still a killer workout.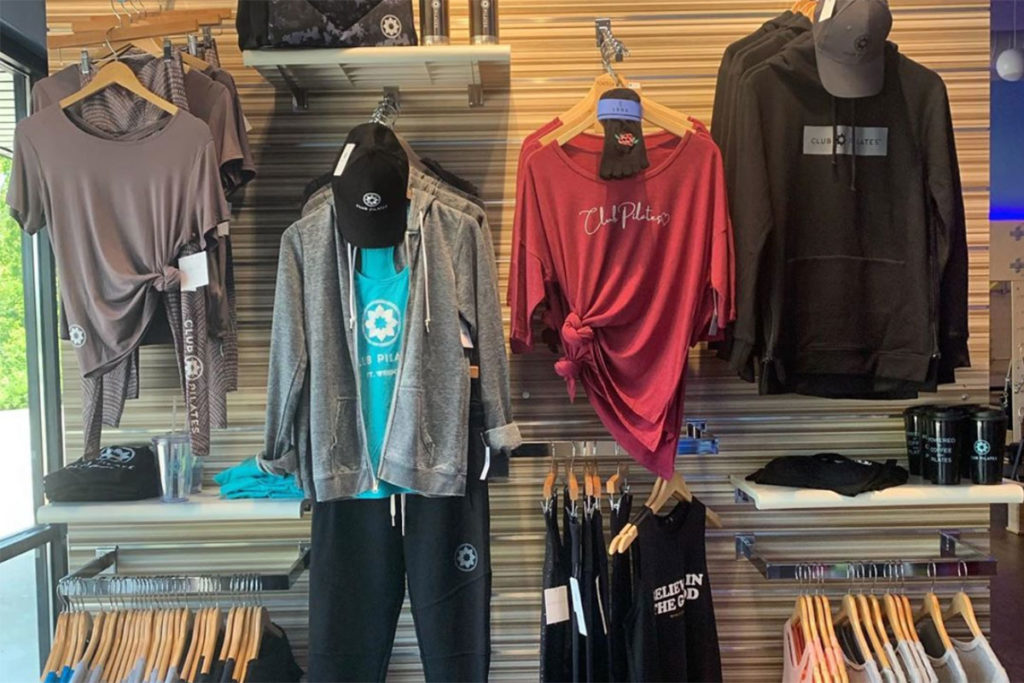 What to expect:
Wear socks. If you have barre socks, wear those. Barre socks basically have little grippers on the bottom. If you don't have those and you want some, Club Pilates has a variety for sale on site. I bought some hot pink ones the day of our class. If this is your first reformer class, show up a few minutes early and let the instructor know you're brand new.  She will explain the reformer machine to you and show you want you need to know. There is plenty of parking out front at this studio. No mat or equipment needed, and you probably won't sweat a ton in the foundation class so you can pop in over lunch or before work in the morning without needing a shower.
Go take your first free class and let us know what you think!
Meriden McGraw
Meriden McGraw is the co-founder of Quidwell where she works to optimize the health of women. Outside of Quidwell, Meriden combines her master's level education in mental and public health with her training in mind-body modalities to teach individuals and groups techniques for optimal wellbeing. Meriden holds various certifications in pranayama (breath techniques), positive psychology, mindfulness, and yoga. On an average day, Meriden can be found practicing yoga, drinking kombucha, dragging her husband to strength training workouts, and taking her pup for a walk.