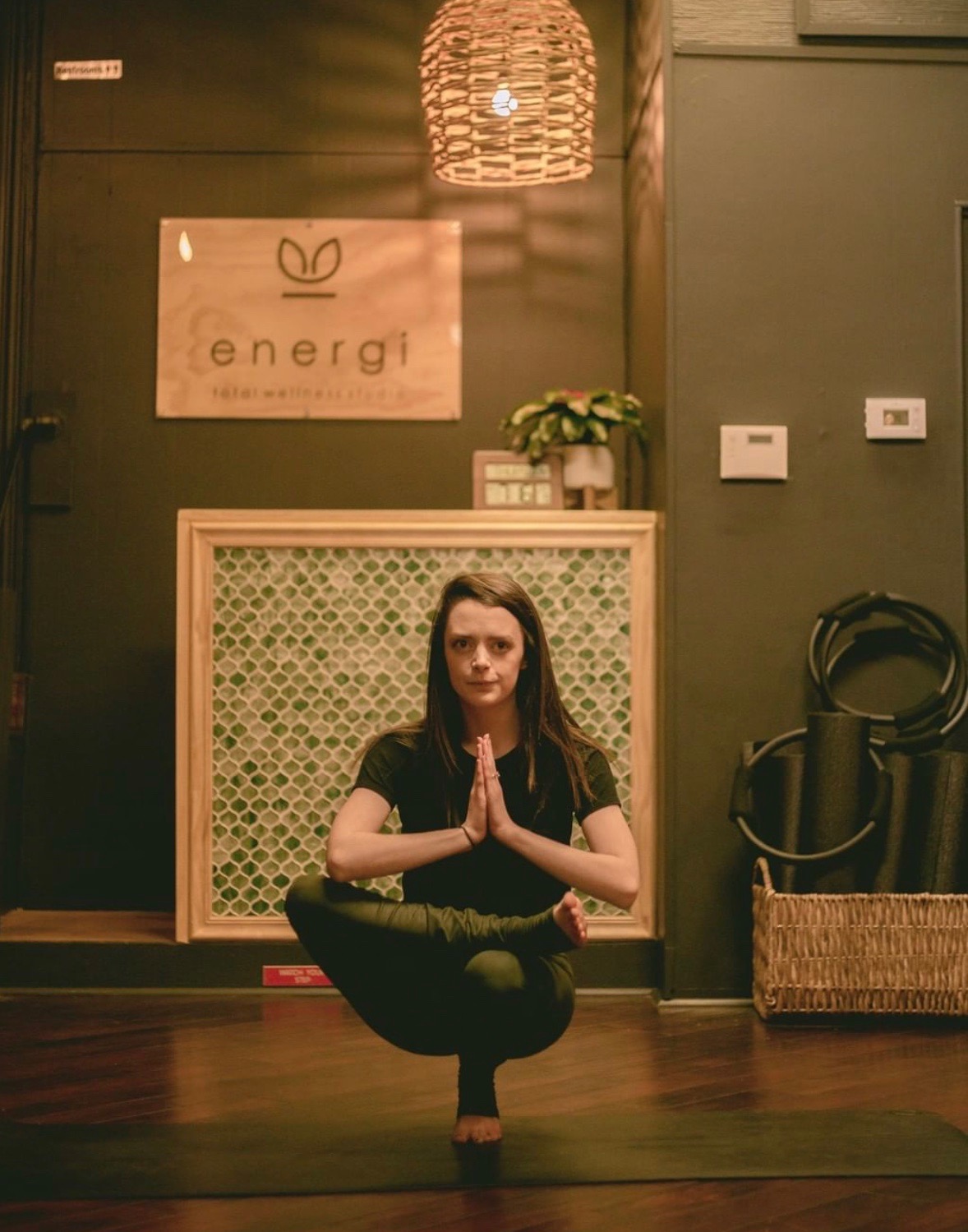 Energi Studio is a one stop shop located in Bellevue, Kentucky that offers yoga, circuit classes, pilates, and personal training. The studio was opened by Michelle Reynolds-Madden after overcoming personal tragedy. Her goal is to help people move their bodies in a variety of ways and to help those intimidated by formal movement practice to realize they really can do more than they thought.
Movement for Healing 
Michelle Reynolds-Madden has always been a physically active individual. She found yoga 21 years ago during her first pregnancy. Soon after getting hooked on yoga, Michelle's late husband Army Spc. Russell E. Madden introduced her to weight lifting and high intensity training.
Russell, who Michelle affectionately called Russ, was killed during active duty in Afghanistan in June 2010. Before Russ passed, when he was home from duty, he and Michelle would work out together. "It really brought us together," said Michelle. Eventually, Michelle began doing fitness competitions and then half marathons.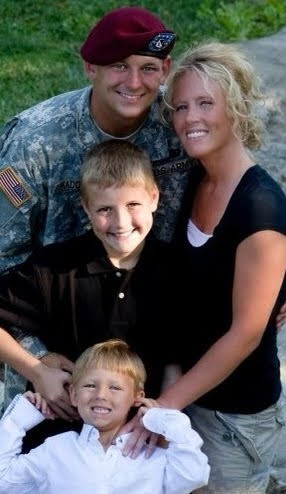 When Russell was deployed, Michelle had a YMCA membership through the military, which she used almost daily to release stress and anxiety. And, when Russell died, it was exercise Michelle says that carried her through the days.
"That's what I did. I woke up, I took care of my sons, and then I worked out. It was my hour alone, to heal."
Michelle has a background in nursing and she's always loved helping people. As time passed, she found herself wanting to bring what had helped her so immensely to other people. So, she got certified to teach a number of movement modalities including high intensity training, circuit training, weightlifting, and yoga. She began teaching and loved it. She loved helping people realize that, "they have more oomph in them than they really truly realize." She fell in love with helping people find inspiration to accomplish what they didn't think they could do.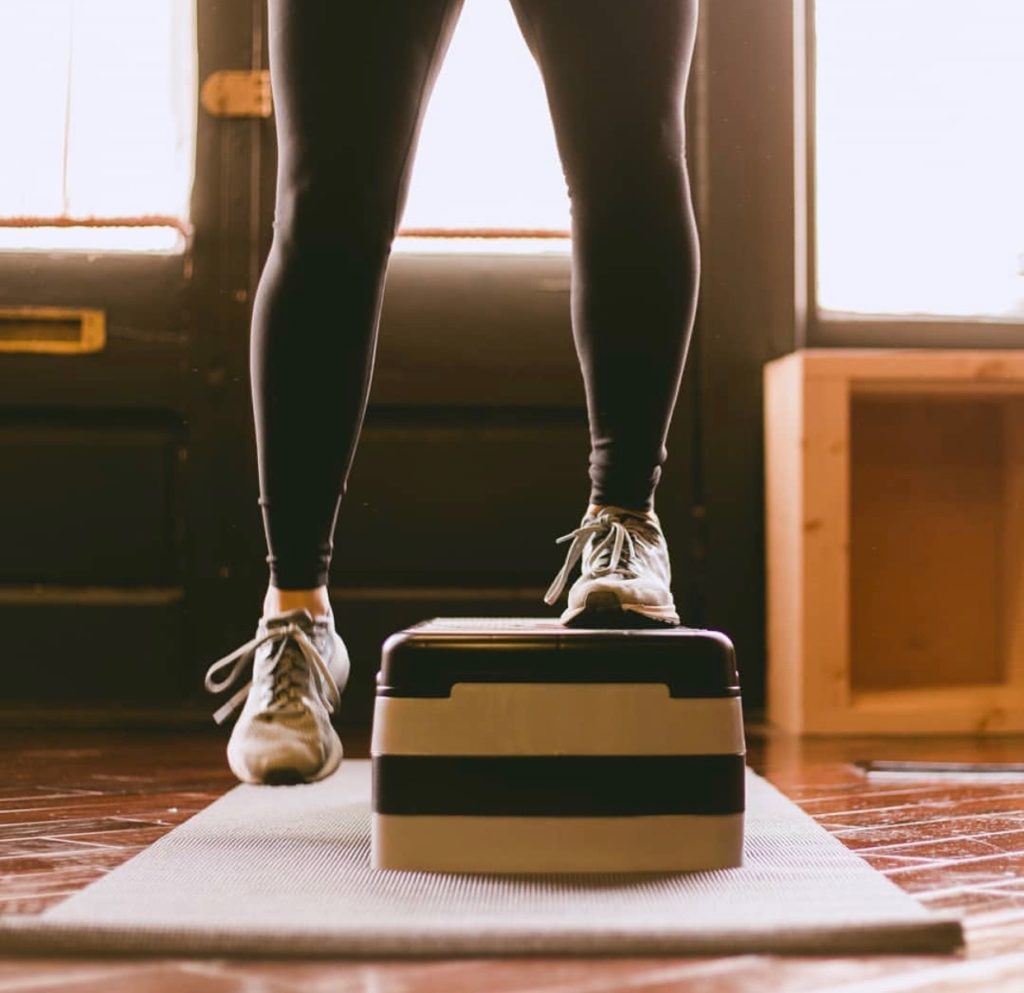 Energi Total Wellness Studio 
Still, Michelle felt something was missing. She wanted something more, something bigger. Yes, she wanted a tribute to her late husband and a symbol of her journey. But, she also wanted to, in her words, "show [her] kids that no matter what happens in life, you can still stand back up. Though you may be in pain you can still keep going." Michelle wanted her own studio.
And, so, just this past October, Michelle opened Energi Studio in Bellevue, Kentucky. The studio teaches functional fitness in order to promote physical, social, and mental well-being or what they call, energi. The studio is designed to meet the needs of a variety of individuals and includes yoga, pilates, circuit classes, and personal training. Michelle intends to meet with every new client (that wants to) and customize a weekly class plan based on their goals and needs.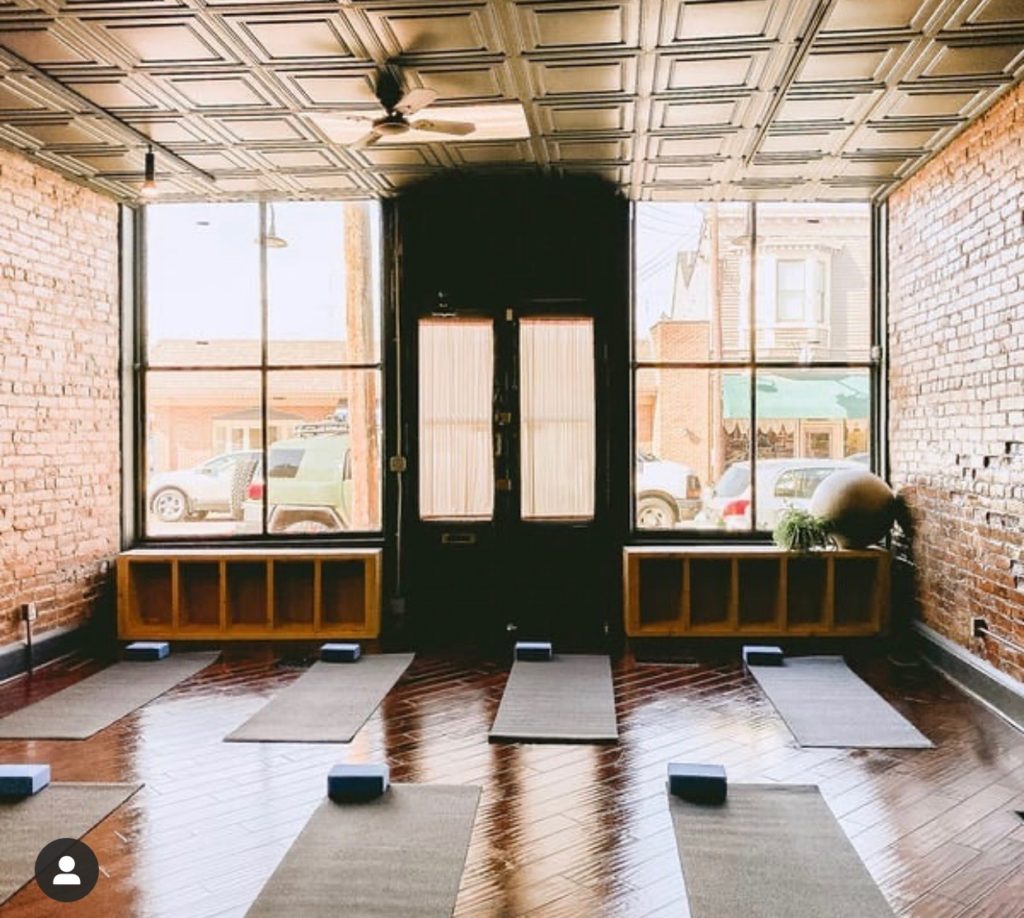 My experience 

I stopped in for a Wednesday AM yoga class. I got there right when the class was starting, and one of the other students popped up from his mat to grab me blocks and a bolster. The class was intimate with five people, and the space was gorgeous and cozy. Right now, just the front room is being used for classes, but Michelle showed me the courtyard their redoing and it's going to be a great spring/summer spot for large outdoor classes. And, there may be the option for an adult beverage afterward as Michelle is working on obtaining a liquor license.
The yoga class I took was slow, mindful and just what I needed for a rainy Wednesday AM. The instructor referred to us all by name during class and suggested individualized modifications and adjustments. Also, we as students actually bantered during class which is rare. It wasn't a lot, but it was enough to feel connected and not isolated on our own mats. Michelle told me that's not abnormal. A lot of her clients talk to each other during class, about goals and ambitions, the everyday mundane, and sometimes just about falling out of tree pose.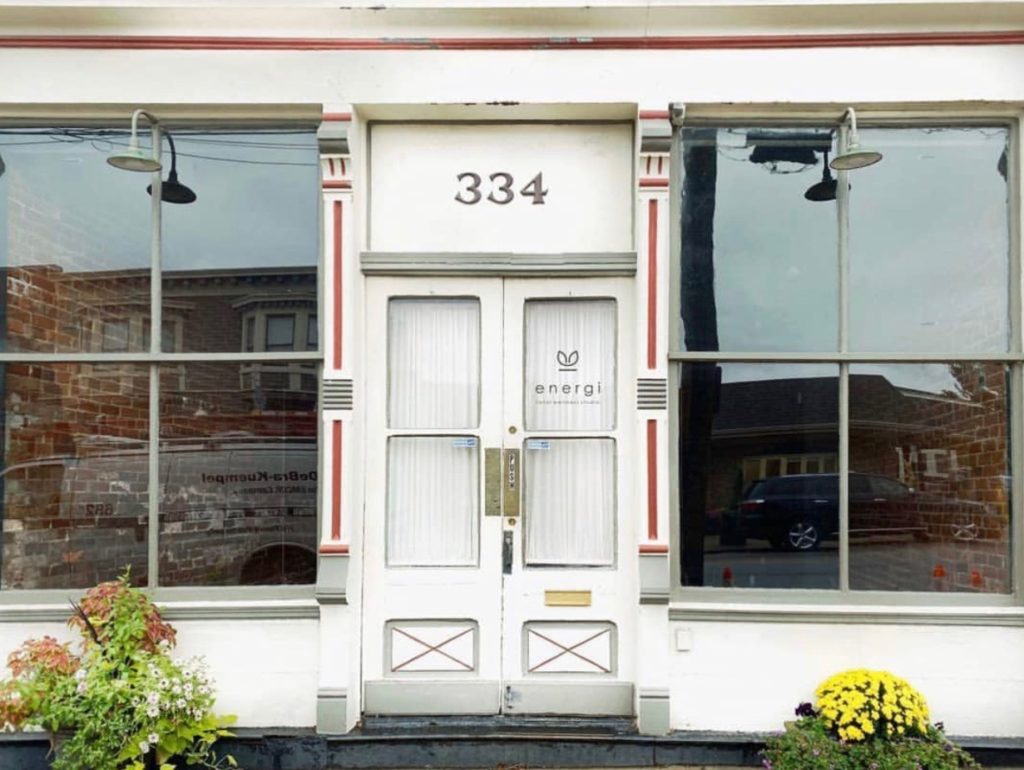 This studio may be good for you if you're in the Bellevue area, you're looking for community with your movement practice, you like individualized attention, and want a variety of classes. Energi may also be good for you if you're new to formal movement practice. This studio aims to welcome everyone that walks through the door not just those who've been practicing or exercising for years. Learn more here.
Oh, and I chatted with Michelle after class and learned that the gent who helped me set up before class is actually her boyfriend. They do yoga a lot together. And, while in savasana, they hold hands.
Meriden McGraw
Meriden McGraw is the co-founder of Quidwell where she works to optimize the health of women. Outside of Quidwell, Meriden combines her master's level education in mental and public health with her training in mind-body modalities to teach individuals and groups techniques for optimal wellbeing. Meriden holds various certifications in pranayama (breath techniques), positive psychology, mindfulness, and yoga. On an average day, Meriden can be found practicing yoga, drinking kombucha, dragging her husband to strength training workouts, and taking her pup for a walk.