Amanda Valentine Bites: Inspiration, Humor, Wisdom, and Meal Prep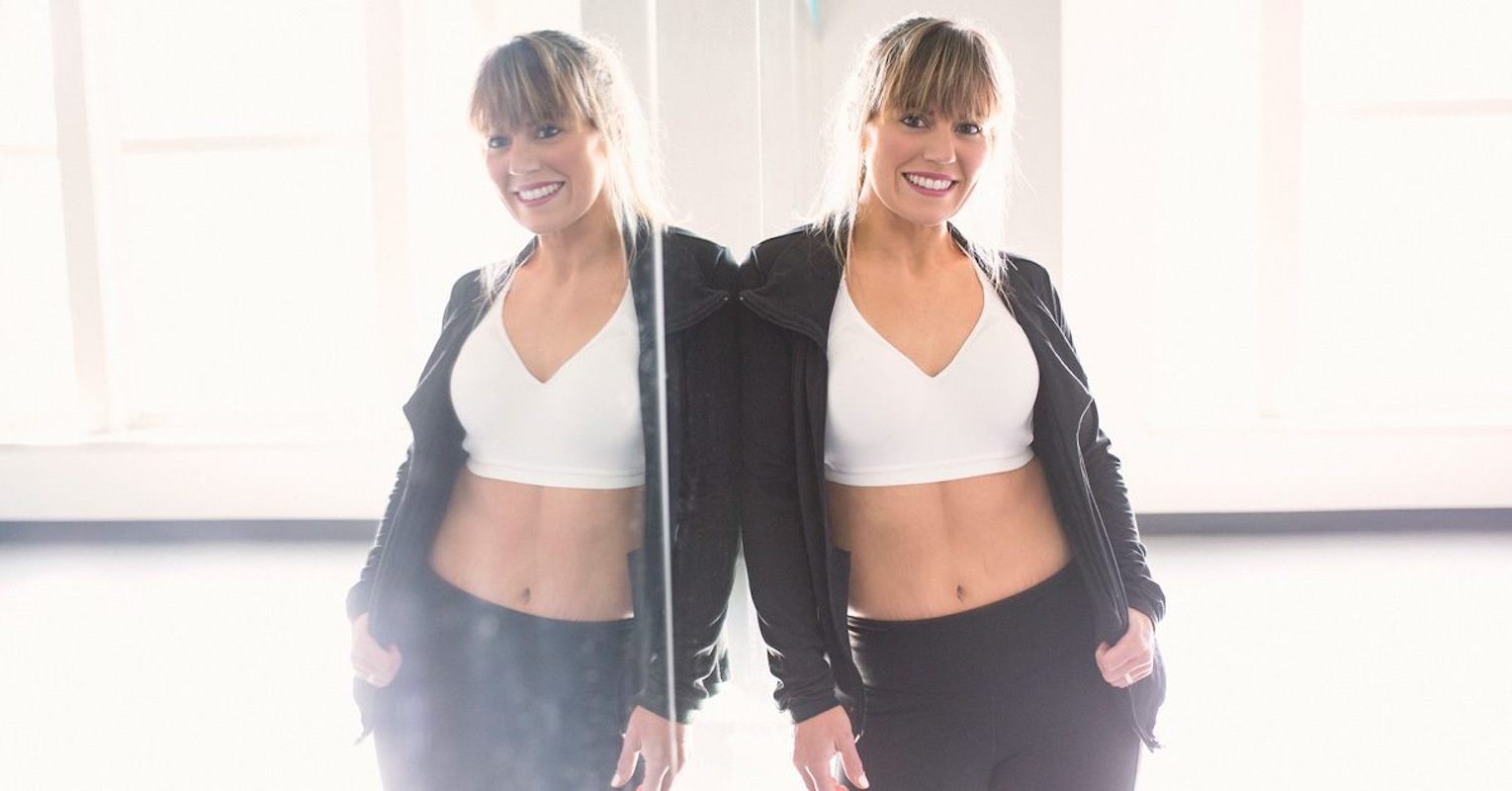 "I've been obese as long as I can remember, and I've done a LOT of diets. I spent over a decade losing weight and gaining it all back. In January 2012, I made a New Year's resolution to stop dieting and to start making the best decision in every moment."
Since that moment in January 2012 Amanda Valentine has lost over 100 pounds through what she describes as, "slow steps and small goals." It started with cutting out soda, going for walks, and bringing awareness to the actual emotions behind her binge eating habits. After three months and a twenty-pound weight decrease, in April of 2020, she signed up for a couch to 5K program, and she's never looked back.
Sharing her Process
Amanda has shared her journey in a refreshingly honest fashion first through her Instagram account and then on her Podcast, Pound This. We love Amanda's philosophy and perspective on wellness. She'll be the first to tell you that there's no singular way to find health. It's an individual journey that will look different for everyone, and its certainty way more than the old school motto, "eat less and move more."
Oh, and she's a big proponent of asking for help when needed. As Amanda puts it, "I feel like so much of my own journey was spent alone. My goal is to make sure that no one else has to feel that way."
Amanda recently left her longtime gig as a radio host at B105 to embark on her own entrepreneurial journey. Her new company is called Amanda Valentine Bites, and although this endeavor is new, she's already doing A LOT.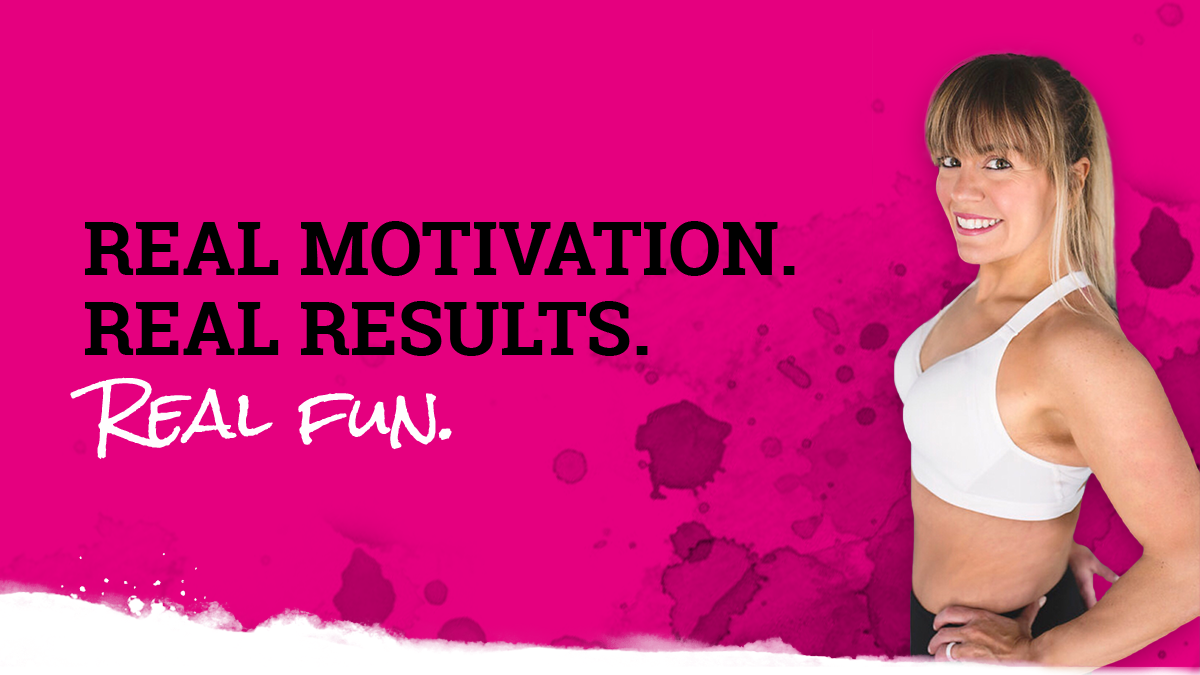 Pound This Podcast
Amanda started Pound This in 2017 while at B105 as a way to share her story and help others who may be walking the same path. You can listen to her very first episode here. Since then, Amanda has created over 400 episodes with topics ranging from meal prep and weight loss to burnout, body image, and breathing for fitness. The range of topics covered is vast, the guests are high caliber, and the stories are raw. Since leaving the station to embark on her own adventure, Amanda was able to transition the podcast with her and is now producing five episodes a week.
Meal Prep Cookbook
Amanda attributes a large part of her weight loss success to meal prepping. She typically shares her weekly meal prep live on Instagram each week starting with her grocery store trip and ending with packing up the cooked food for the week. To capture some of her go-to meal prep recipes and corresponding instructions, Amanda created a Bite This! Cookbook Vol 1. The cookbook includes an introduction to meal prepping including FAQs and tips, sixteen total recipes–four breakfast, lunch, dinner, and snacks—video links for all recipes and product discounts. We like this product because you can actually watch her making each recipe which can be a helpful way to learn. Find the cookbook here.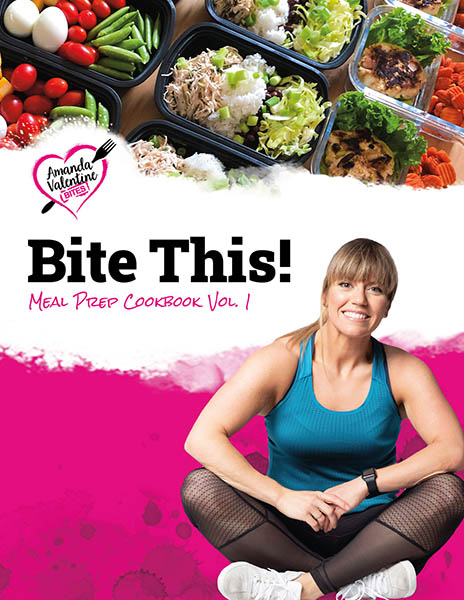 Product Collaborations
Healthy foods don't have to taste boring. This is why Amanda partnered with the Frying Pig, a Cincinnati based spice company, to create an Everything But the Bagel seasoning which can be used on veggies, meat, avocado toast, you name it. Find it on the Frying Pig website, or on Amanda's website.
And, finally, our girl knows that black coffee is life which is why she partnered up with one of our local favorites, Coffee Emporium, to create a signature Amanda Bites roast. You can find it at any of their locations or online on Amanda's website.
What's Next
We recommend checking out Amanda and her work if you're looking for an inclusive, non-judgmental, honest approach to weight loss or healthy meal prep. And, make sure to keep an eye out for what's next for Amanda. She told us just a few of her plans recently which include expanding her fitness and meal prep offerings along with other product collaborations, exciting podcast guests, and we're sure more. You're going to want to keep your eye on this one, she's going places.
Meriden McGraw
Meriden McGraw is the co-founder of Quidwell where she works to optimize the health of women. Outside of Quidwell, Meriden combines her master's level education in mental and public health with her training in mind-body modalities to teach individuals and groups techniques for optimal wellbeing. Meriden holds various certifications in pranayama (breath techniques), positive psychology, mindfulness, and yoga. On an average day, Meriden can be found practicing yoga, drinking kombucha, dragging her husband to strength training workouts, and taking her pup for a walk.