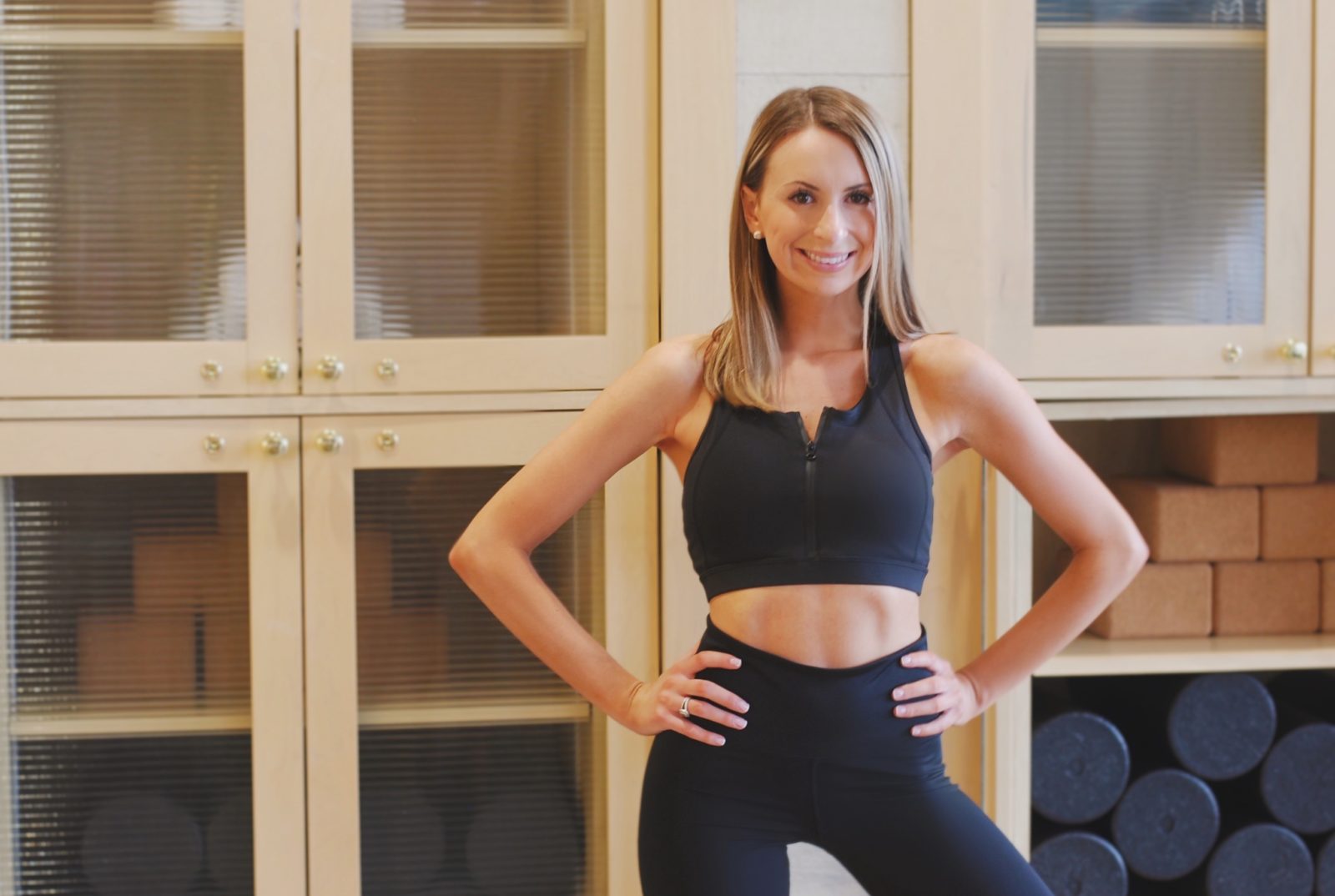 Pour Toujours is the newest, local athleisure brand to hit the scene. Started by Rachel Spiegel the brand is comprised of stylish activewear and outerwear offerings. After a lifelong career in retail Rachel was driven to pour her intimate fashion knowledge into something of her own. And that's how Pour Toujours was born.
Stylish Beginnings
Pour Toujours just hit the market in January of this year, and the brand is already packing quite a fashionable punch. You can shop a wide variety of offerings, whether it's a matching workout set or a cozy pullover. Founder Rachel Spiegel opted for an online-only store because she wanted to offer customers more than just a place to shop. And, let's be honest, we're all moving toward online shopping when available.
Since she was old enough to have a job, Spiegel worked in retail. She credits her time working at Louis Vuitton for learning about the world of luxury goods and the importance of building lasting client relationships.
"Whether this is spending an hour in my kitchen filming a healthy recipe to share or discussing something that inspires me that I think will be beneficial- I want to really make an impact and I love engaging with my customers. I have always believed detail is super important," said Spiegel.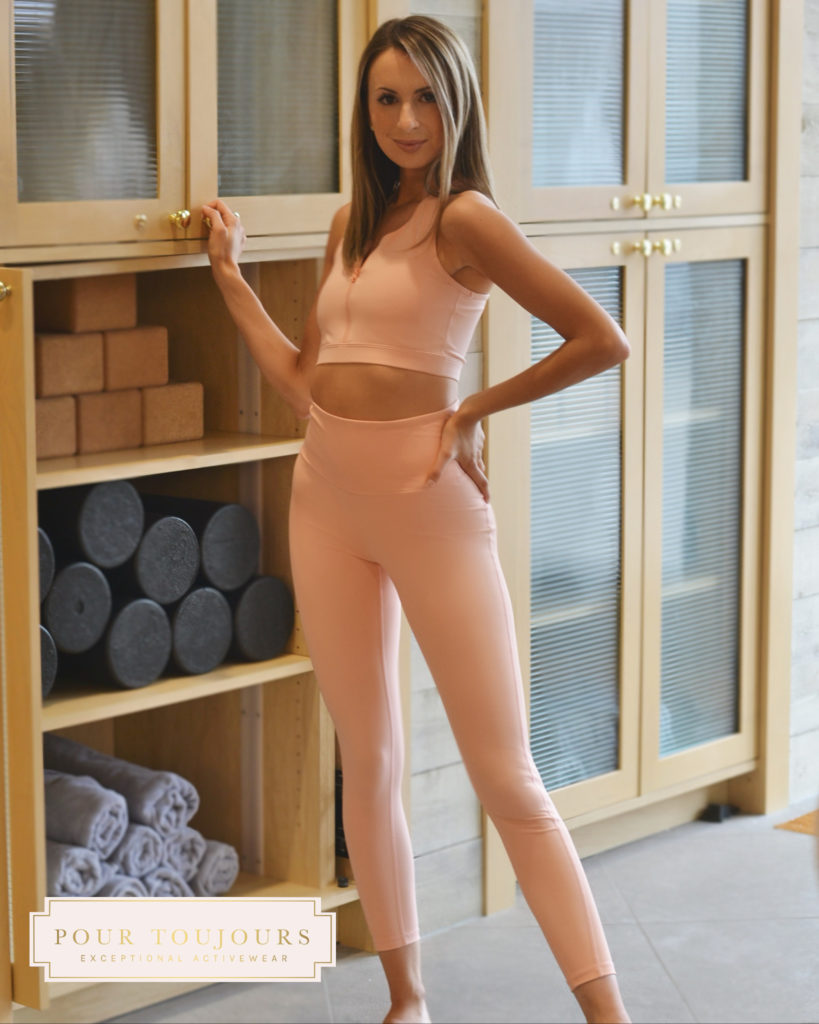 Spiegel chose to center Pour Toujours around activewear because she's passionate about living a healthy lifestyle. With the continued emphasis on athleisure in the fashion world, Pour Toujours offers products for the woman who is active and wants to maintain her style while working up a sweat.
"I am a girl on the go and I believe in dressing comfortably but always having chic flare. My retail background in luxury taught me the importance of quality and detail so I handpick all of the merchandise I sell, and to be completely honest- it's all I wear," Spiegel said.
Spiegel takes a hands-on and detail-oriented approach to the design process. She loves finding the perfect fabric and color swatch, and makes sure the outfit photographs perfectly at photoshoots.
A French-Inspired Brand
Wondering the origin of the company name? Pour Toujours translates to "forever" in French, which Spiegel chose because she loves all things French. Her style is inspired by everlasting elegance and charm, and these notions are visibly translated into the activewear she creates. You'll see pieces in feminine hues of blush and mint, and chic patterns such as python.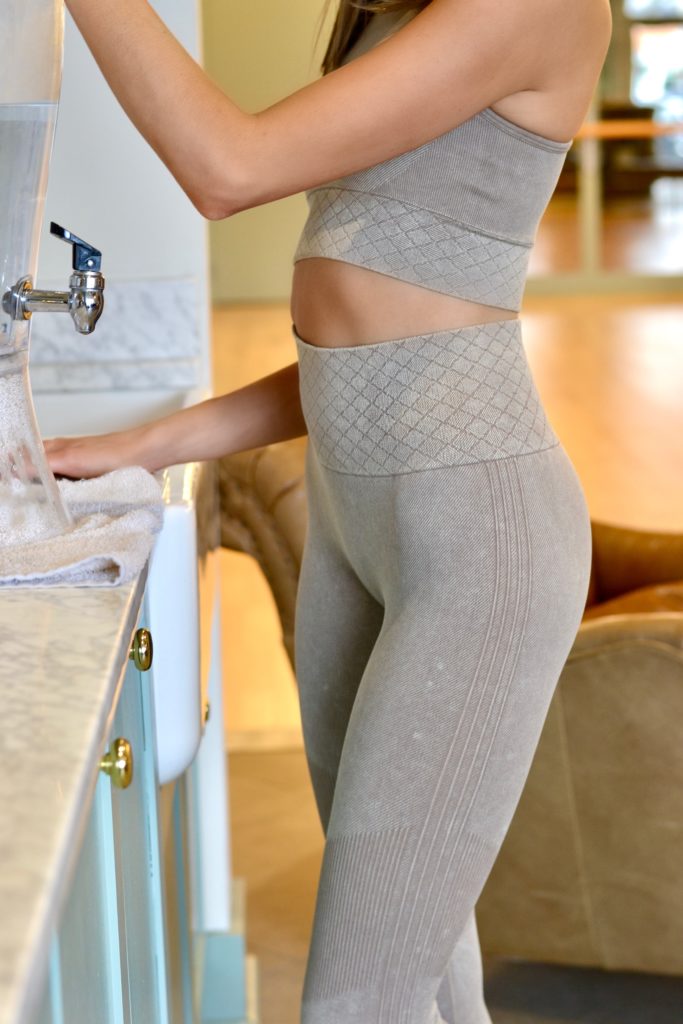 The activewear pieces are moisture wicking, lightweight, and feature a four way stretch with added Lycra fibre for stretch and shape retention. Pieces are also made from recycled materials. Some of the most popular pieces offered on the site are the black-colored sets, as they're a great neutral and can be worn year round. Different color offerings will be available throughout the year, depending on the season.
Why You Should Shop The Brand
I'm personally really excited about the launch of Pour Toujours. I love that this brand is injecting some elegance and sophistication into the fitness world. As someone who has become more and more active in recent years, I've noticed it can be tricky to feel comfortable running errands after breaking a sweat. I love that these pieces help you while working out but also serve a purpose after the fact, to keep you stylish and presentable! And, after getting to know Spiegel, it's evident that she has immense passion for this work and her company which I love.
Pour Toujours is conveniently available to shop from their online store. Simply visit their website to check it out.
Olivia Johnson
Olivia is a Cincinnati-based fashion and lifestyle content creator behind the brand Baubles to Bubbles, a website she started in 2012. She has partnered with brands such as Amazon, Cadillac, Kroger, US Bank, Kendra Scott, and Swarovski and frequently appears on local TV stations as a fashion and lifestyle resource. In addition to being a digital creator, Olivia has been a realtor since 2013.