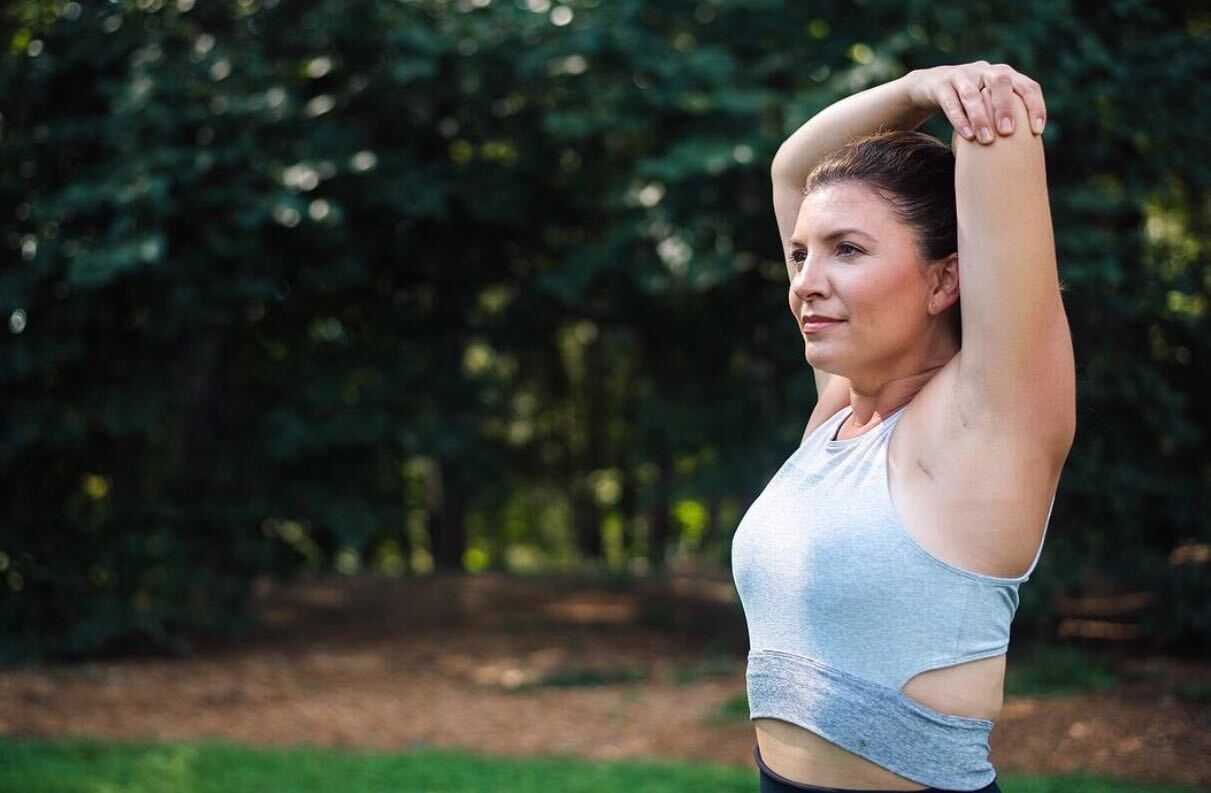 Well, life certainly throws us all a curveball now and then, but this is like nothing else many of us have experienced in our lifetime.
While we ride this rollercoaster we are constantly trying to find pieces of normalcy and routine to give us a sense of the world we used to live, and thrive in less, than a month ago. And our exercise routine is no exception.
Maybe you have already jumped in and enjoyed some of the many programs at your fingertips via social media (thank you, Quidwell, for your workout series supporting so many of us through this difficult time). But, others may be feeling lost without the comforts of their normal routine, like regularly scheduled personal training sessions, group fitness classes, or partner runs. And, on a more serious note, some may be feeling frozen with overwhelming anxiety or depression.
I am here to share two things with you.
1) It is OKAY if you haven't quickly found a new routine and you should let go of that guilt, right now, like right this moment.
2) How movement helped me through a very difficult time.
Movement provides control and routine when you feel everything else falling out of place.
We are dealing with uncharted territory here with so many elements that are out of our control. We are grieving the loss of life, jobs, human interaction, touch, our favorite local spots, our daily routines, and so on. Finding some way to move, breathe and get fresh air, even in 10 minute doses on our daily calendar can be a game changer. We cannot control everything right now but we can control how we use our time for movement.
Though I have contributed to various libraries of social media exercise options, I have found that for ME personally, participating in a virtual half marathon training with two girlfriends has helped keep my sanity. Find what helps you keep yours! Everyone is different.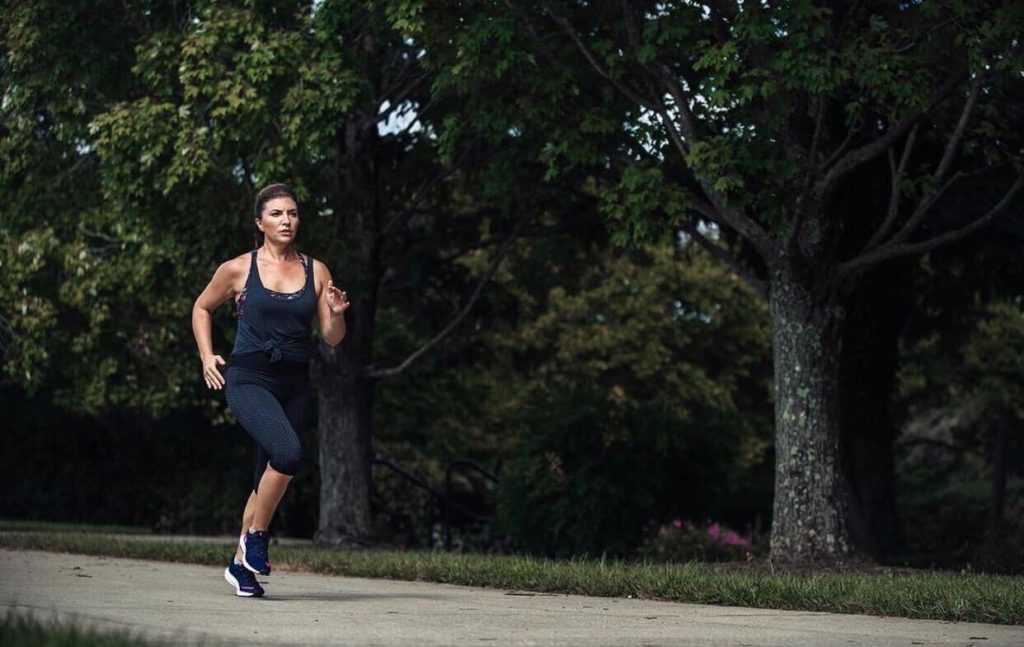 Movement enables physical strength which promotes healing and recovery. It creates a body that can tolerate illness and recover well, too.
Across the board, our leaders and experts have recommended we still find time in our day to get fresh air (while maintaining a safe distance from others) and exercise. Health, fitness, and medical experts all agree with the benefits of exercise for stress reduction. Stress reduction can directly affect how our bodies help fight illness or disease.
Our lymphatic system (part of our circulatory and immune system) needs stimulation. Exercise plays an important role in our lymphatic system. When you are moving moving, you're literally pumping fresh blood and oxygen through the body. The lymphatic system is activated specifcally by certain types of movement like rebounding (gentle trampoline bouncing), jogging, a brisk walk, or jumping, depending on your physical abilities.
In short, all signs point toward GO if you are physically feeling healthy enough to exercise. Talk to your doctor about limitations due to ANY symptoms you may be feeling.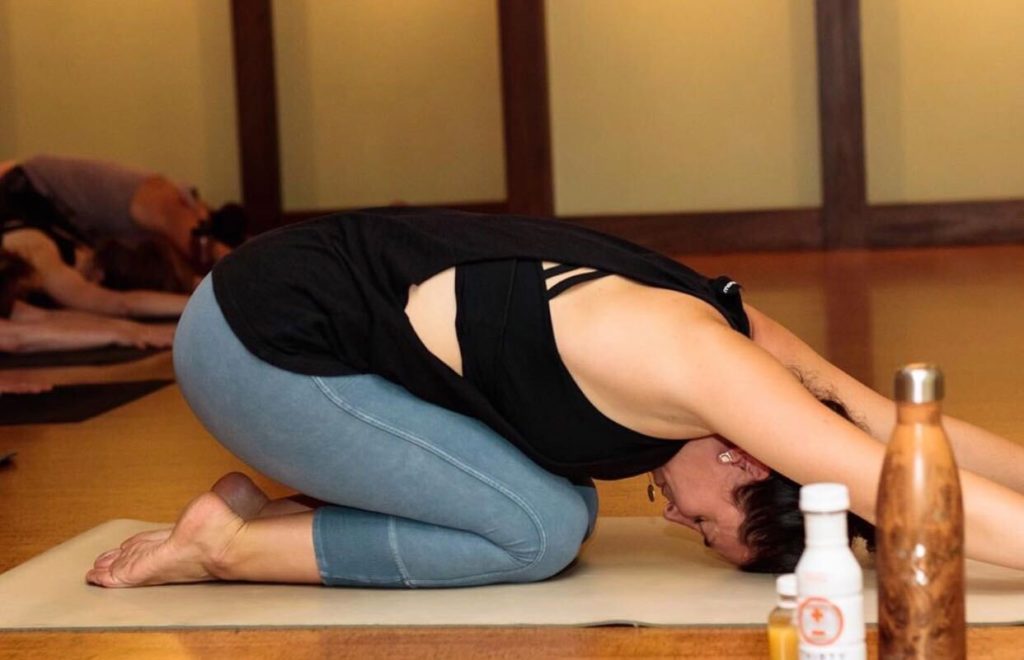 Movement provides perspective.
Movement practices create time for reflection and room for mental clarity.
The mind-body connection strengthens through proper movement. Through exercise, our body and mind signal each other that we are dealing with a strong, healthy body. This, in my opinion, is the most powerful product of exercise.
If you exercise at all, you are familiar with the "high" that comes after you break a sweat. You may feel invincible. Strong. Healthy. Clear. You have chipped away a little bit of stress and released some anxiety. You have connected with your breath and with Mother Nature.
Most importantly, be easy on yourself through all of this! There is no award right now for "keeping up." Find a movement practice that helps your brain and body feel rewarded, and that is right for you.
Many of these things we already know, but I hope this serves as a reminder of what movement can do for you during this challenging time. I would love to hear how you are incorporating exercise into your new normal. Hit me up on IG @live_inthemovement or in the comments below to let me know how you are finding motivation these days!
Emily Morgan
Emily is the owner of the fitness event business, Live In The Movement, which has brought hundreds of women and fitness lovers into Cincinnati's incredible studios and experiences through her "fitness crawl" Fit Days. She was a personal trainer for 12 years in NYC, Bloomington, IN and now back in her hometown of Cincinnati Emily is personal trainer and group fitness instructor at Studio S, and also works as a cancer exercise specialist. Emily loves to travel, eat, cook, exercise and hang with her family and friends. She is the mom of two wonderful children Lily (11) and Will (8) and has been married to her husband Steve for 13 years.