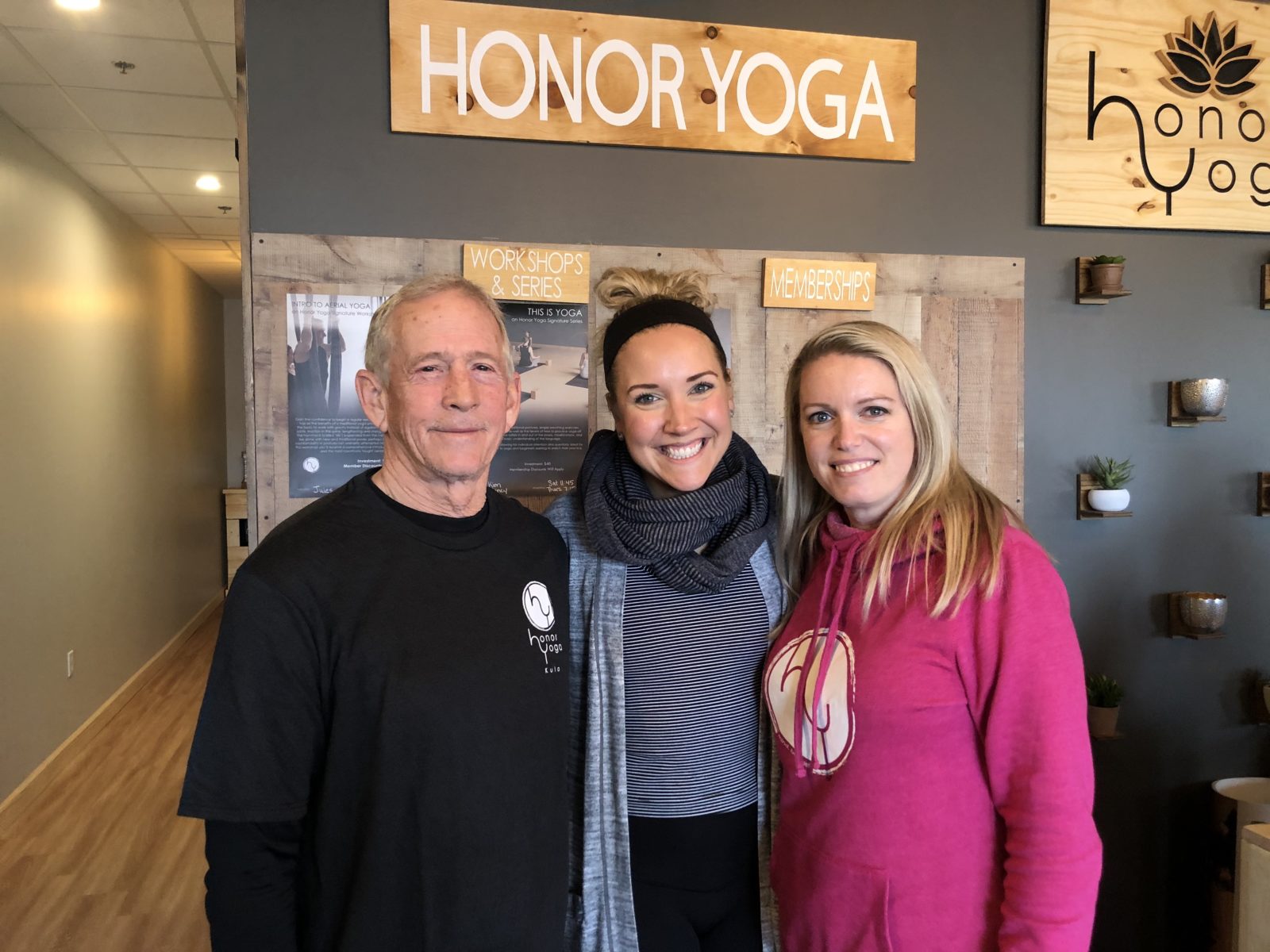 Honor Yoga is a national brand that has finally graced us with their presence in the Cincinnati area, courtesy of Carey and John Curran.
Lifelong fitness enthusiasts, Carey knew that one day she would own her own studio. Her husband, who trains the US Aerial Ski Team, also has a deeply rooted passion for yoga and has seen how it can help take great athletes and turn them into Olympians. They both understand that yoga is something that every single body can benefit from, and they are setting out to make that happen.
About Honor Yoga:
What makes Honor Yoga different than every other studio is their focus is on being eco- and beginner- friendly. In fact, 60% of their classes are beginner friendly. Their belief is in "the physical, intellectual, spiritual, emotional, and social connection for mind, body and self." Fitness seems to be a biproduct of the work being done at Honor Yoga. Their primary goal is to establish true mind-body connection, and to teach people how movement can affect the mind.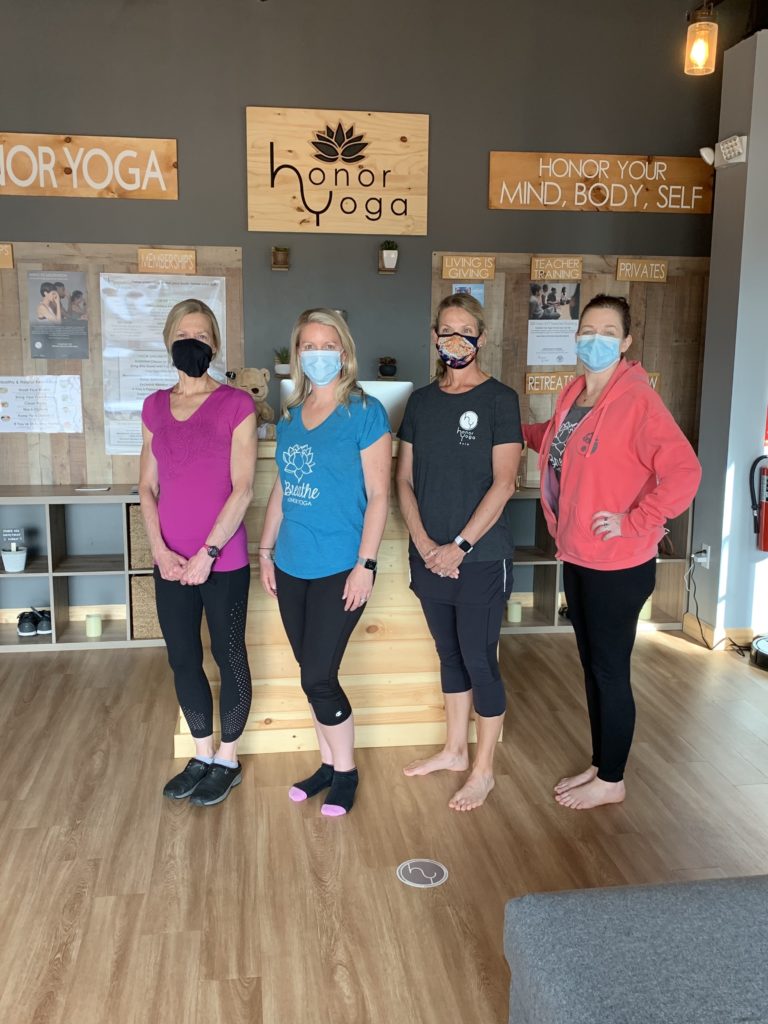 They have various formats including Flow, YogaBarre, Aerial, Roots, Yoga HIIT, Prenatal, Gentle Restore, Strong & Calm, Yin, and Meditation. With this mix of formats, it'd be hard to get bored. They even have a designated meditation room where you can pop into at any time before or after your practice for a guided meditation, and a hot tea station on the ready for you to truly zen out.
My experience:
I came in for an Aerial class when they first opened back in February. The instructor who taught the class had been teaching aerial for a while so she was a pro at getting us in and out of the silks (which is extremely important because if you get out incorrectly you could fall and really injure yourself. Not to freak you out or anything!)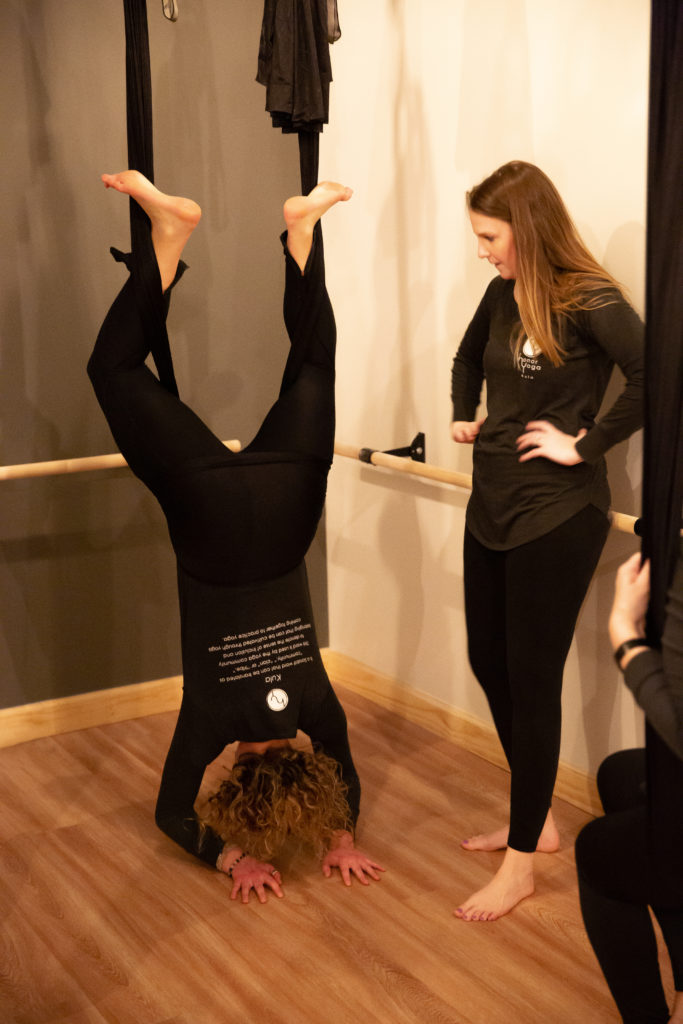 The class was full and since many people had not been in an aerial class before, it started out pretty rudimentary. However, she quickly transitioned us into more challenging positions, which I was pleasantly surprised by.
If given the opportunity, I would incorporate aerial yoga into my weekly workout programming. The silks allow you to get deep into each stretch and use gravity to lengthen. You feel like you grow an inch after taking a 1-hour class.
If you are looking for a yoga studio that is approachable, mindful, and beginner friendly in the Montgomery area, I strongly recommend trying out Honor Yoga at Harper's Point. They have an amazing intro offer, $30 for 30 days of unlimited in person and streaming classes.
Molly Davis
Molly Davis is the co-founder of Quidwell where she assists women in finding their personalized version of health. Outside of Quidwell, she is an account manager for a local boutique social media agency where she helps businesses grow through creative practices and influencer marketing partnerships. A self-diagnosed fitness junkie, it's hard to find a fitness class that Molly does not enjoy: from boxing to weight training, dance to yoga. In her spare time, you'll find Molly bopping around town to various studios, hanging out at a local coffee shop, or exploring the latest restaurants with healthy eats.