Shred415 Red Bank: A Result of Passion and Perseverance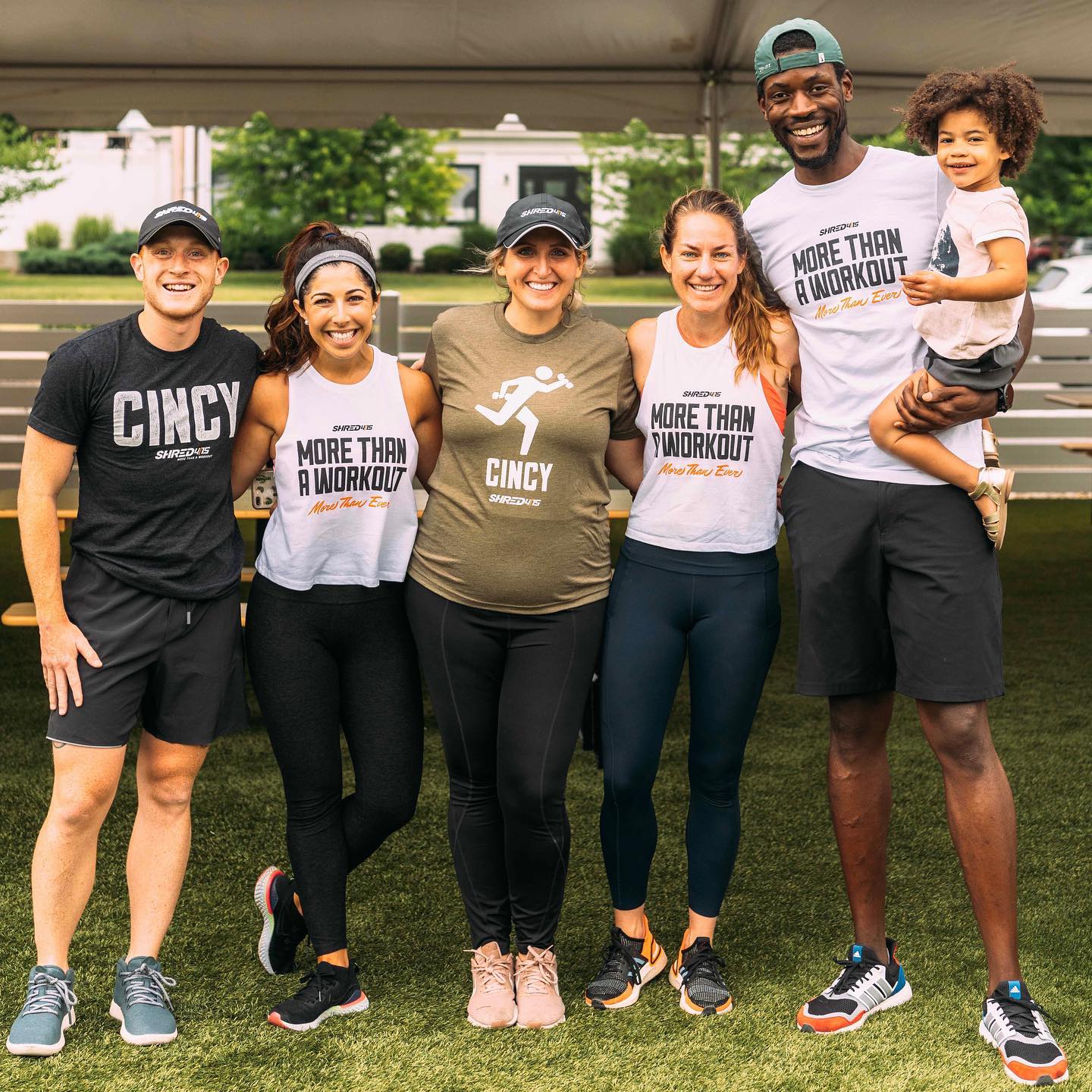 The Cincinnati Fitness Scene…has… arrived. We have officially attracted some of the most popular group fitness studios from across the country. The latest–Shred415.
Shred415 was founded in St. Louis by two fitness enthusiasts and friends, Bonnie and Tracy,  and was recently brought to Cincinnati by powerhouse couple, Bassey and Jess Eno-Idem. The Cincinnati location is now open on Red Bank Express Way, and is following all the safety precautions.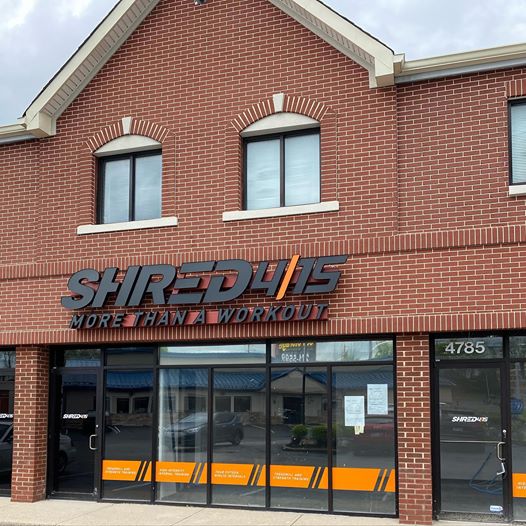 What to Expect
The studio offers 60-minute classes comprised of four, 15-minute intervals of high-intensity group training. In each class, you can expect to spend 30 minutes on the "deck" for HIIT and strength training, and 30 minutes on the Woodway treadmills. If you haven't tried Woodway yet, prepare to be wooed. The Woodway is the iPhone of treadmills and the only one you will get me to run on for interval training.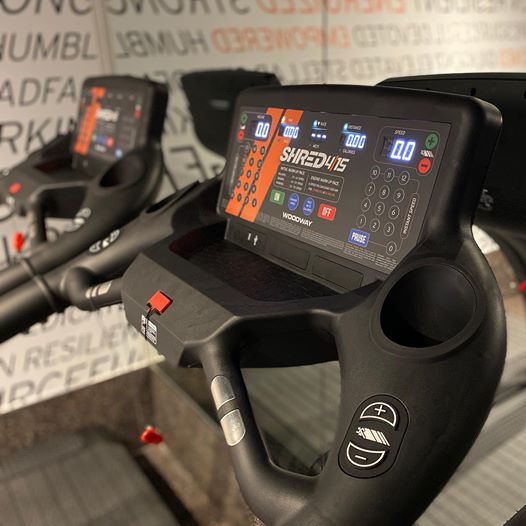 The pace is strenuous, but there is A LOT of room to modify based on your body, fitness level, and unique needs. For example, Mer just popped in for a class and was having a particularly rough pregnancy day. She decided to walk instead of run on the treadmill and Bassey guided her with how to do that and still get a good sweat (hint, rack up the elevation).  
The energy in the room, killer playlist, upbeat trainers, and constant change of pace makes the class totally FLY by.
The Nitty Gritty 
Every day, you get the same format (4x 15-minute intervals—hence the name 415) with a different focus. Currently, Monday and Thursday = arms and abs, Tuesday = butt, legs, and abs, Wednesday, Friday, Saturday and Sunday = total body.
The formats are set so that members can get a different experience (and hit varying muscles) every day. It is SO hard to explain the feeling you get from taking one of these classes. It really needs to be experienced. Expect fast pace (pay close attention to cues), bumping music, and a hell of a workout packed into the quickest 60 minutes of your day.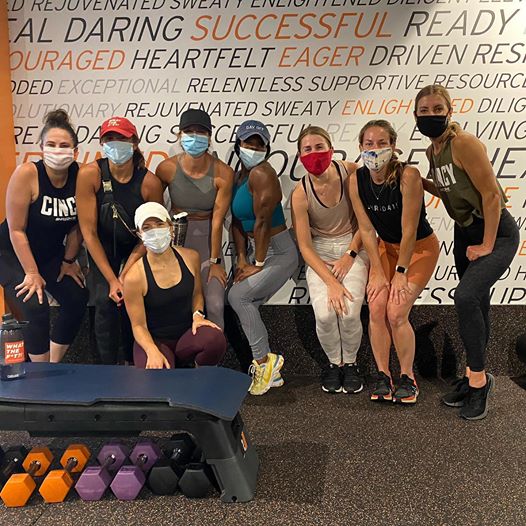 I personally find that I push myself to be a faster runner, hit a higher elevation, and grab heavier weights simply from feeding off the energy around me and the instructor's motivation.
Pardon Us While We Swoon 
If the workout alone doesn't attract you, the owners will. Bassey and Jess Eno-Idem are quite possibly the most magnetic couple I have ever met. Bassey has a larger than life laugh, an endearing smile, the most engaged eye contact, and he somehow remembers EVERYONE'S name.  Jess has a soft, caring disposition, a unparalleled  drive to help others, and is always there to lend a helping hand or offer her savvy business knowledge for those in need.
Pair them together and you've got a dynamic duo that can literally achieve anything…. like opening a boutique fitness studio during a pandemic. This duo's goal is to truly create community. Every person that walks into Shred415 matters to Jess and Bassey, and that is a unique feat for any business. 
Shred415 Red Bank opened their doors this July with an incredible staff and an already tight knit community (no surprise). Shred415 would be a great fit for you if you like a challenge (it is definitely that) and love a quick pace, efficient workout. You'll walk out feeling like a million bucks. 
Molly Davis
Molly Davis is the co-founder of Quidwell where she assists women in finding their personalized version of health. Outside of Quidwell, she is an account manager for a local boutique social media agency where she helps businesses grow through creative practices and influencer marketing partnerships. A self-diagnosed fitness junkie, it's hard to find a fitness class that Molly does not enjoy: from boxing to weight training, dance to yoga. In her spare time, you'll find Molly bopping around town to various studios, hanging out at a local coffee shop, or exploring the latest restaurants with healthy eats.