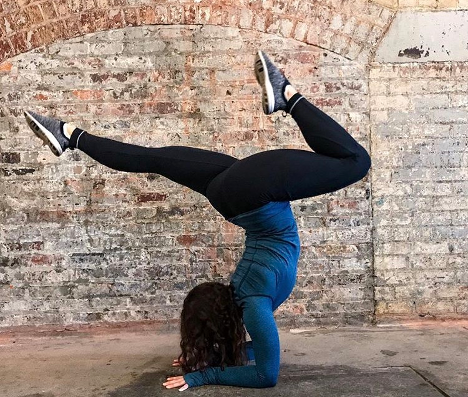 According to Kori Ruth, before the age of twenty she ONLY wore high heels, a full face of makeup, and a head full of hairspray with blonde hair extensions that touched her butt.  When she told me this, I forced her to pull up Facebook and show me pictures to prove it. Today, Kori is one of the most naturally beautiful individuals I know. Also, every time I see her, she is barefoot.
When Kori first stepped foot in a gym she didn't own a pair of tennis shoes. She shoved her heels in the gym locker and walked into what she calls, "grandpa yoga."  The rest is history. She ditched the heels, bought a pair of Nikes, found a hot studio, fell in love, did teacher training, and has been hooked ever since.
Kori practices and teaches outside the box.
Yoga is made of classical physical postures called asanas.  Kori takes these classical postures and adds a contemporary twist. So, in Kori's class, Warrior I might have a slightly different foot placement or arm movement than a traditional class. She provides tons of options for students because she knows on any given day your body might need something a little different than what it needed yesterday.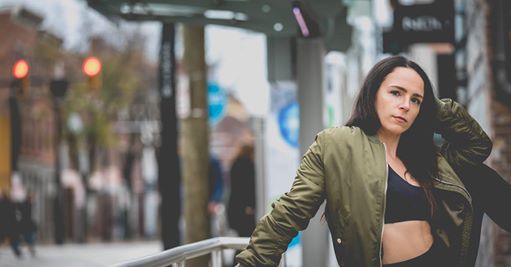 Kori runs the yoga program at  Real Human Performance(RHP), a facility dear and near to my heart because of the people that work there and the amazing work that they do, especially with veterans. Look for a post on RHP soon. Kori is also a Lululemon ambassador and occasionally teaches at Cincinnati's two locations for free.
One of the most common statements yoga teachers hear is, "I can't do yoga, I"m not flexible." Believe me, I hear it all the time. I asked Kori how she responds to this statement. She looked at me, laughed, and said:
"Honestly, what does that even mean? How do you think you get flexible? There's never going to be a time where you say well today I'm flexible enough so I can start yoga. You just show up. No one is looking at you. They're not thinking about you, they're thinking about themselves. And guess what, the more you come the more flexible you get."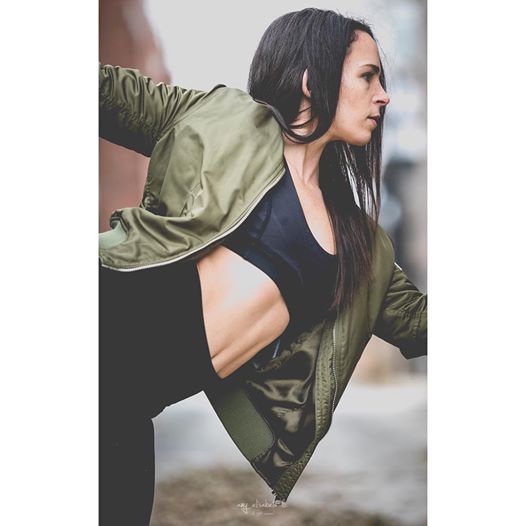 Kori said she tells yoga newcomers to try it three times. 
The first time, she says, is going to be rough. You're not going to know what the hell is going on. The second time you might think, I kinda get it a little more. The third time you're going to start to feel successful. That feeling of success is what Kori wants her students to experience.
Kori's main goal as a teacher is for her students to feel successful on a personal level. Success can mean doing a headstand, or getting one millimeter closer to touching your toes, or simply taking a full, deep breath.
Find Kori's schedule  here. 
Meriden McGraw
Meriden McGraw is the co-founder of Quidwell where she works to optimize the health of women. Outside of Quidwell, Meriden combines her master's level education in mental and public health with her training in mind-body modalities to teach individuals and groups techniques for optimal wellbeing. Meriden holds various certifications in pranayama (breath techniques), positive psychology, mindfulness, and yoga. On an average day, Meriden can be found practicing yoga, drinking kombucha, dragging her husband to strength training workouts, and taking her pup for a walk.