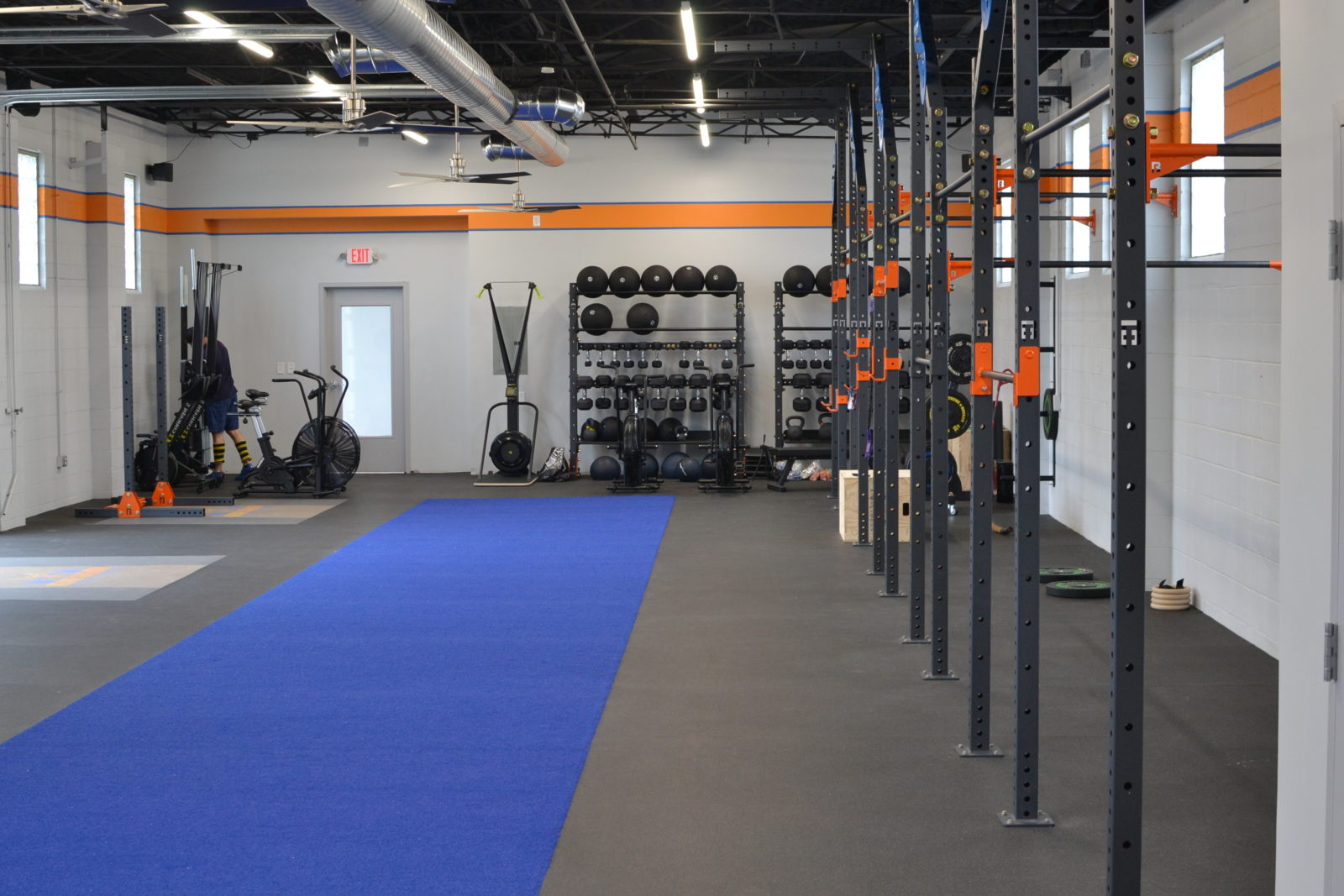 At Quidwell we're all about an individualized approach. We believe there is no one size fits all for health, and healthy looks different on every single body. And, we get pretty darn excited when we find other businesses that align with our way of thinking.
Revive Strength & Wellness is a 2020 newbie to the Cincinnati fitness scene, and their about us page starts like this:
"We know two things about people:
We're each very similar in what we want: We want to live our best lives possible.
We're each very different in what we need to get there."
Swipe right, please, we're a match.
Revive was started by Sanjay Shewakramani, an ER doctor with UC Health, and the Medical Director of the UC West Chester Emergency Department. Prior to just a few years ago, Sanjay had never done a squat before. A number of life changes, including a divorce, led Sanjay on a personal health journey which you can hear more about through his appearance on our friend Krissy's podcast, What The F*T?!.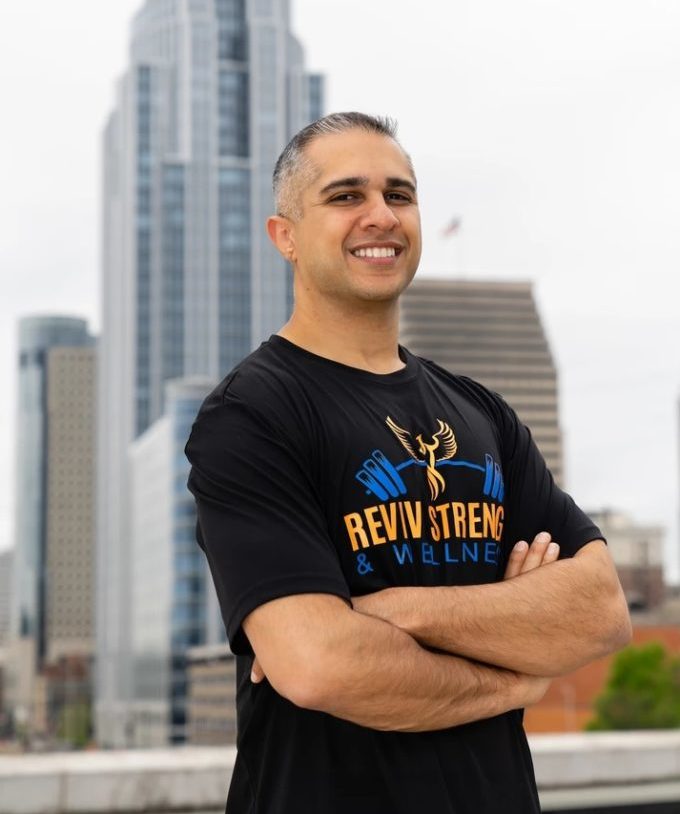 Today, Sanjay strives for holistic wellness.  He believes health is multifaceted and transcends the just the physical state, and he's infused this belief system into Revive. The vision of Revive is to be the first-place people turn to when they want to feel better. And they aren't talking just about physical health, but mental, spiritual, and community health as well. Revive offers individualized, personal coaching recognizing that there is no "best way" for everyone.
The Revive Process
The core team at Revive consists of four trainers; Luke Cousineau, Steve Matre, Jonathan Dicks, and Sanjay. Clients range from high school athletes to individuals in their 70s. Client motivators are specific and vague. Some clients walk in to Revive with concrete training desires and want the help of a coach to get them there. Other clients walk in with the simple yet powerful desire to feel healthier for life.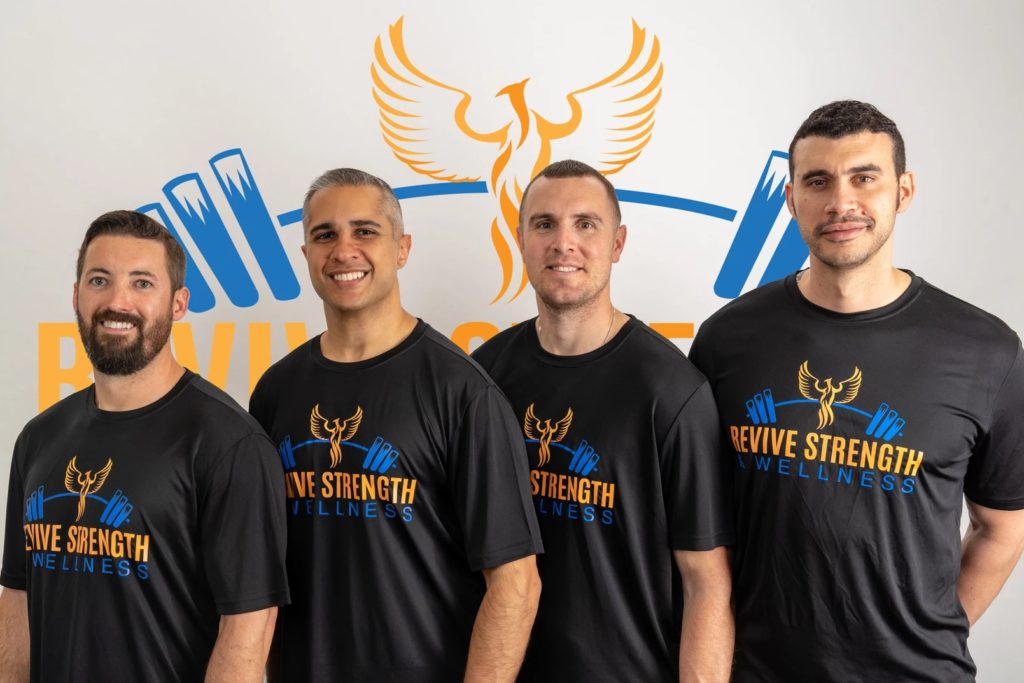 The first step of the Revive process is to meet 1-on-1 with a coach. At this meeting, the coach spends time collecting information about the client's personal priorities and taking a look at how their body moves. With this information, the coach creates a personalized outline for that client and begins to program unique workouts.
All of a client's workouts for the week are uploaded to an app. Clients can come into Revive during certain hours, when it works for them, and use the app to move through their workouts. A coach is present to teach and guide, but the eventual goal is to equip people with the knowledge on how to do various moves and workouts, safely and properly, by themselves for autonomous, long-term success.
Molly and I stopped by Revive one day recently to chat with the team and I was most impressed with their attention and care for the whole person.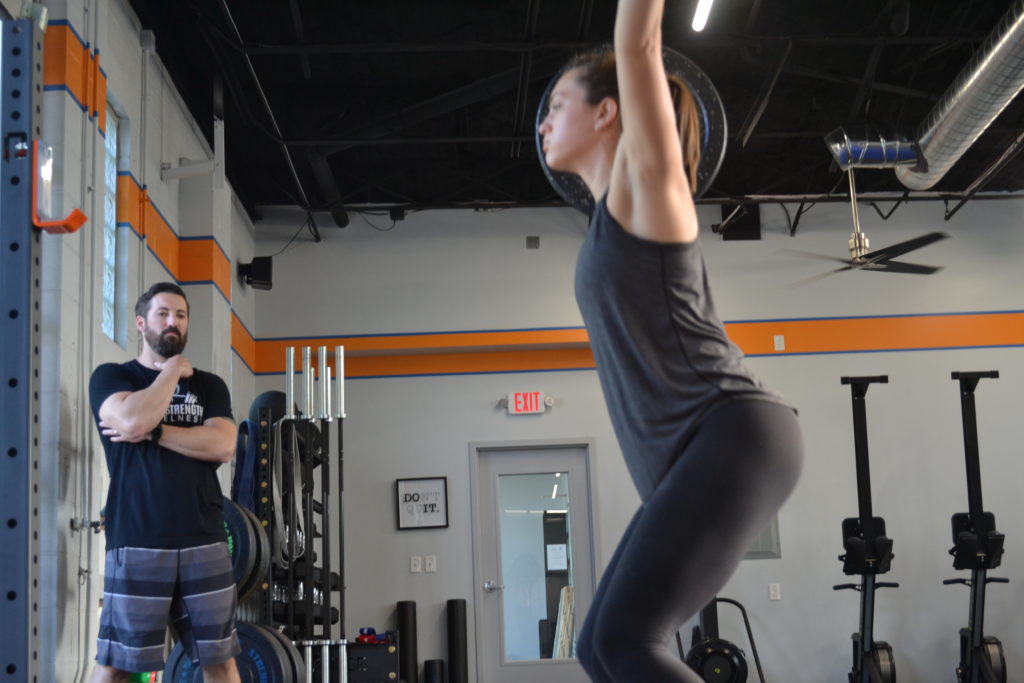 Luke told us a story of a client coming in and sharing that they couldn't sleep the night before and probably got 3 or 4 hours of rest. After a discussion, Luke and the client decided together the client should go home and come back a different day that week.
Luke's explanation was that the client wouldn't see any gains or benefit doing a workout on empty, and that they needed rest at that moment more than movement. Love this lived embodiment of listening and respecting what the body needs.
Revive's space is in Oakley, off Ridge Ave at 5012 Calvert St. The space is a used to be office building turned beautiful workout space with large garage doors that open for air circulation and plenty of fun equipment. The space has locker rooms and showers for those that need to get ready for work, etc. post workout.
Beyond Physical Fitness
Revive is also working diligently to expand their community gatherings and additional offerings. Currently, Revive is offering yoga at a reduced rate to members to compliment the programmed Coach workouts. In addition, Sanjay has master plans for expanding and growing other offerings and doing activities and events that help clients bond and connect with each other. Part of these plans involve social good. The team has already done a number of fundraising challenges and events for local non-profits and plans to expand this aspect of their work in the future.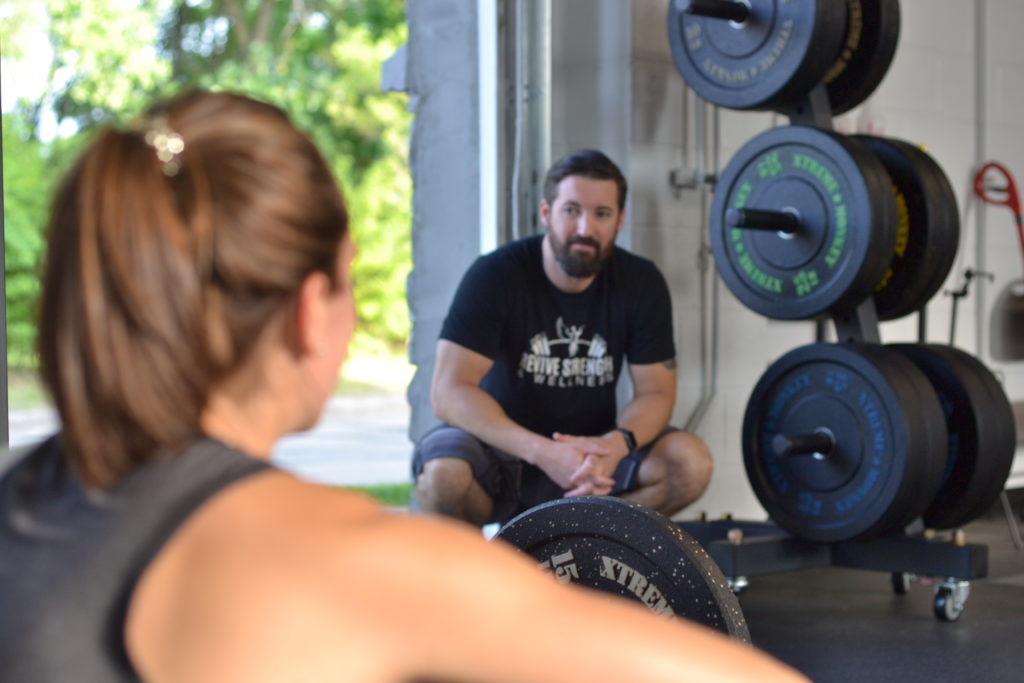 This Might Be a Good Fit For You 
This gym stands out for its highly trained coaching staff and individualized approach. Revive might be good for you if you're interested in investing up time work to learn proper form and alignment for long-term success, you believe in a personalized approach, and want a coach to guide you through your workouts.
It'd also be a good spot for those looking for a supportive community that believes all facets of health are important and won't hesitate to ask you how you're doing emotionally with that new baby, for example, not just how you're doing physically. Your initial meeting with a Coach is free, and there are various packages you can purchase to move forward from there.
And, if you need some inspiration, I'll leave you with Sanjay's personal mantra:
"Live as if you were to die tomorrow.
Learn as if you were to live forever."
-Mahatma Gandh
Meriden McGraw
Meriden McGraw is the co-founder of Quidwell where she works to optimize the health of women. Outside of Quidwell, Meriden combines her master's level education in mental and public health with her training in mind-body modalities to teach individuals and groups techniques for optimal wellbeing. Meriden holds various certifications in pranayama (breath techniques), positive psychology, mindfulness, and yoga. On an average day, Meriden can be found practicing yoga, drinking kombucha, dragging her husband to strength training workouts, and taking her pup for a walk.