Individualized Skincare and Makeup for Every Skin Color: Pure Beauty Skin Bar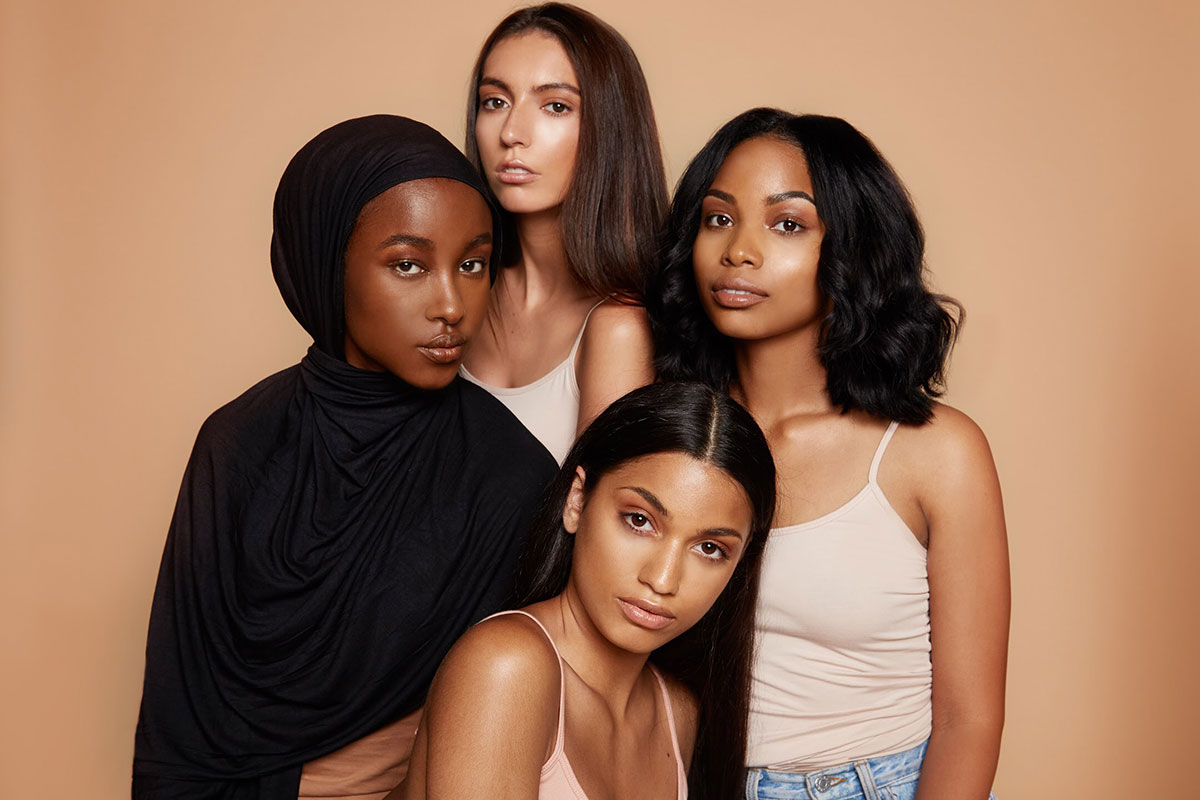 Sylvia Brownlee owns Pure Beauty Skin Bar which aims to provide indvidualized skin care for each client through a variety of services and prodcuts. Slyvia specalizes in acne and hyperpigmentation. She herself created a line of natural skincare products and a foundation line which seventeen different shades, a shade of every skin color.
Call us boujee, but we believe most things in life should be individualized. We are not all created the same. Nutrition? Different for everyone. Favorite workout? I like something completely different than Molly. Therapist? You gotta shop around to find the right fit for you.
The odd part is that before recently I never really thought that way about skincare. My skincare routine started with Cetaphil years ago and has progressed to whatever anyone, anywhere tells me I should use. In the past, I've purchased skin care regimens from department stores or online shops, mostly guessing at what I should buy from like a million different options. And, OK, one time I got scammed on Instagram by a fake "as seen on Shark Tank," advertisement for a Korean skincare line promising to make wrinkles disappear.
After rereading that last paragraph, I realize it may have been time to consult a professional years ago. Better late than never.
Pure Beauty Skin Bar, a niche skin expertise clinic in Silverton
Slyvia Brownlee has been in the beauty industry since 1996. After working for a number of large companies, she decided to open her own company, Pure Beauty Skin Bar. A few weeks ago, she had a few of us on the Quidwell team in for mini facials where we chatted about her business and skin.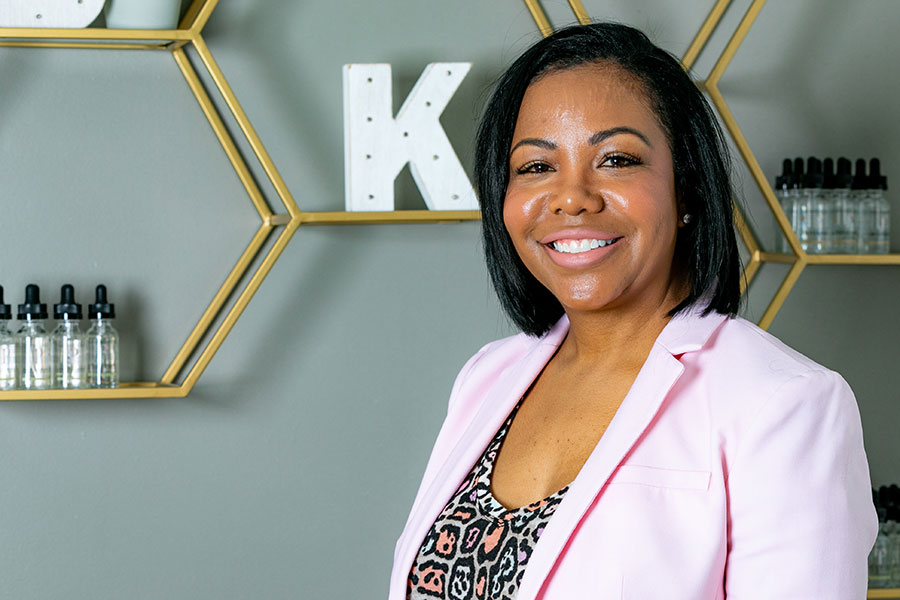 Sylvia is a badass. She has years of experience in the field, and now she actually partners directly with a lab so that she can personally create all of the skin care products that she uses on clients (and sells). She hand picks ingredients for efficacy and safety. Her goal is to create and use products that are as natural as possible, but that also work.
"It wasn't enough to just pick a manufacturer and wait for a bunch of products to arrive in a box, I decided I wanted to hand every client solutions that I know for a fact will meet their unique skin demand."
Skincare and Facials for Acne and Hyperpigmentation
Sylvia specializes in acne treatments and hyperpigmentation and is known across the city for her acne bootcamp where she partners with clients over the span of a few weeks to help get rid of acne. Sylvia herself has struggles with acne and while she was developing her product line, she did a lot of trial and error on her own skin to see what really worked. She knows first hand how clear skin can increase a woman's self-esteem. Outside of the prodcut line, Pure Beauty Bar offers a number of services including a specalized acne detox facial, brightening treatments, and dermaplaning. You can also do a short virtual skin consultation to get started. To see the full menu of offerings click here.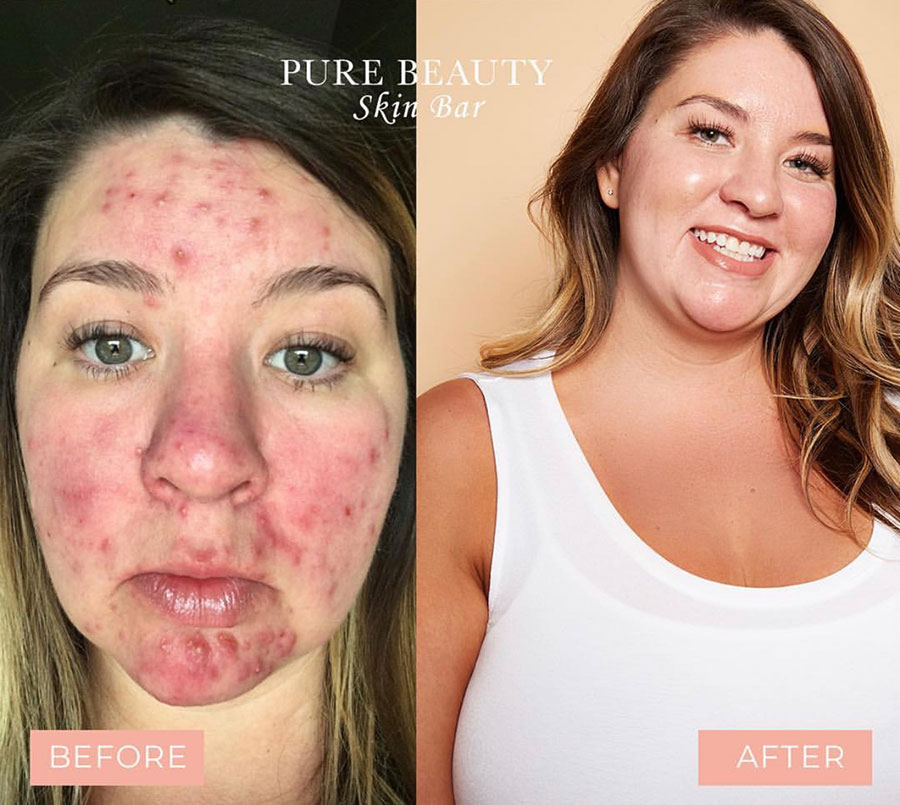 Makeup for all skin types
After building a successful business offering a menu of services and a customized skin care line, Sylvia decided to expand her work into makeup. She saw a problem she wanted to fix. Many makeup lines offer just a few color options, and don't create products for all women, for all skin colors. So, Sylvia created a line of foundations with 17 different shades ranging from half and half to mocha. You can take a look online and best guess your color or Sylvia can match you in person or virtually. The best part is that even though the product is high quality it's still affordable at $35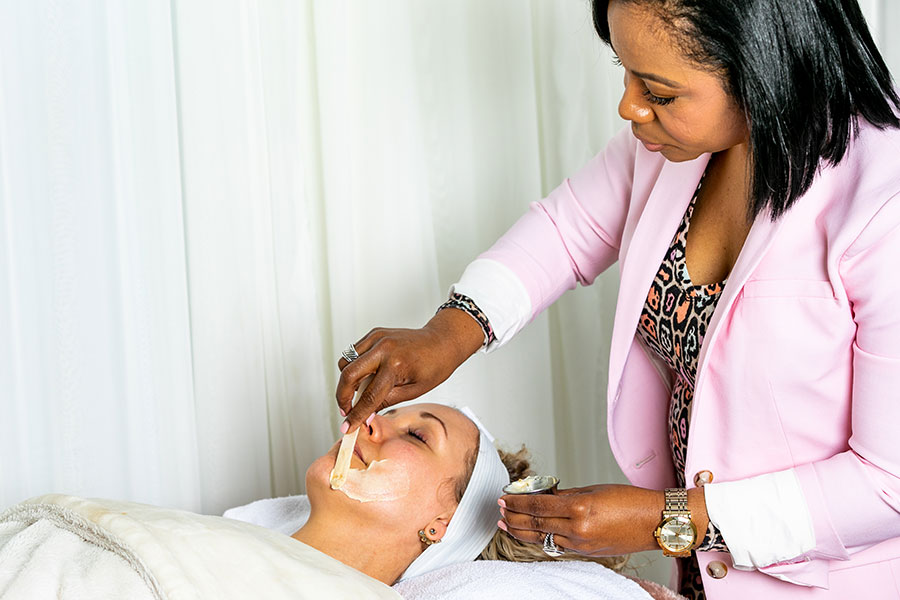 Our Mini Facial Experience
During our mini facials, Sylvia assessed our skin and told us based on our individual needs what we should do and use for our skin care regimen. She gave us each different advice, and she legit knows her stuff. I didn't feel like she would ever try and upsell anyone. She wants you to have the least number of products to get the best results. Also, when we asked if her goal was to sell her skincare line to a big box store or department store, she said no way. She believes that it is extremely important for her to meet with people, get to know their skin, and then make recommendations on what products to use. Love it.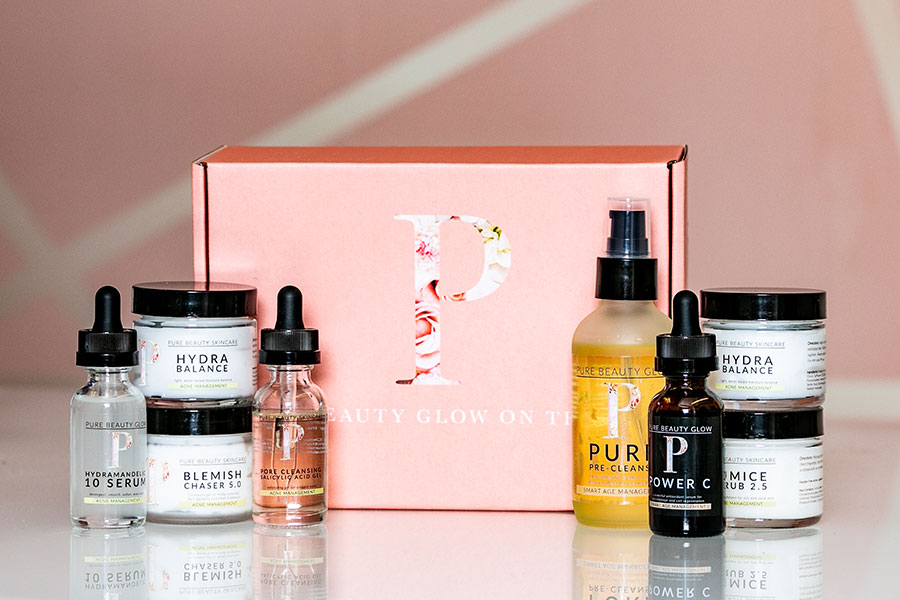 Right Fit
Pure Beauty Bar would be good for you if you're struggling with acne or hyperpigmentation. It would also be a good fit for you if you're looking for an individualized approach to your skincare and makeup. Sylvia will make suggestions for treatments and products that are a right fit for your skin and your skin only. We recommend starting with a facial where you can discuss anything and everything you have questions about or setting up a virtual consultation to get started.
Sylvia also does fun group, mini facial nights which you can book with a few friends. Finally, if you've found it to be a struggle finding a foundation color that matches your skin tone, definitely check out Pure Beauty Bar's makeup line. Pure Beauty Bar is on the first floor of renovated brick home with parking in a lot on the side.
Pure Beauty Skin Bar is one of our Quidwell Partners which means every week our Quidwell Members get deals and discounts on facials, skincare prodcuts, and makeup. To learn more about our Membership Program click here.
Photography by: Amy Spasoff
Meriden McGraw
Meriden McGraw is the co-founder of Quidwell where she works to optimize the health of women. Outside of Quidwell, Meriden combines her master's level education in mental and public health with her training in mind-body modalities to teach individuals and groups techniques for optimal wellbeing. Meriden holds various certifications in pranayama (breath techniques), positive psychology, mindfulness, and yoga. On an average day, Meriden can be found practicing yoga, drinking kombucha, dragging her husband to strength training workouts, and taking her pup for a walk.