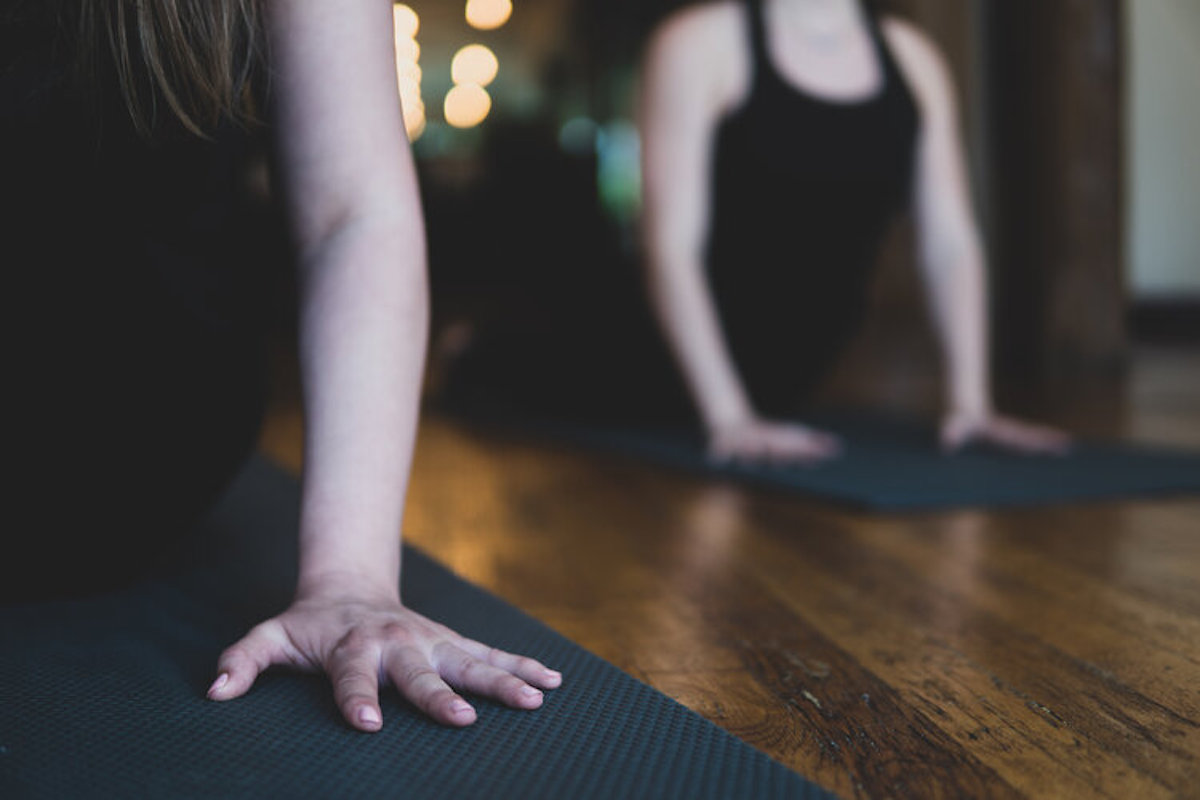 " Sage Yoga has established itself as much more than a typical yoga studio as we believe in fueling our students not just in their physical practice but their mental. We encourage our clients to honor who and where they are in every part of their journey, on and off their mat.""
These words are from Sage Yoga, formerly Rooted Yoga, owner Jessica Starr who  started Sage back in 2016 in Covington. Jessica, a Covington community member,  felt there was a need for a studio that was at its root a space for Every Body to gather and practice. Jessica spent four years developing Sage's Covington community in a recently renovated mid-19th century building, and, recently, felt a pull to expand into Cincinnati's OTR.
This desire paired nicely with a huge local demand for hot yoga. Jessica partnered with Chelsea Yarbrough, identified a spot near Findlay Market, and launched a heated, urban studio,  Sage Yoga Hot. We recently took a class with Chelsea and chatted about this new venture. 
She said, "We've been working together to bring this studio to life for a long time. The foundation that Jessica has built, and continues to build, in Sage Yoga immediately drew me to her. [She] and I have been inseparable almost since we've met, and this is the result of our worlds colliding. Community has always been a part of Sage's mission and we saw the shared value in OTR and Findlay Market."
Sage Hot has certainly created a space that encourages community buidling. With minimalistic décor, lush greenery, sunlight, and constant warmth (from their infrared heaters), it's the kind of space you want to linger in.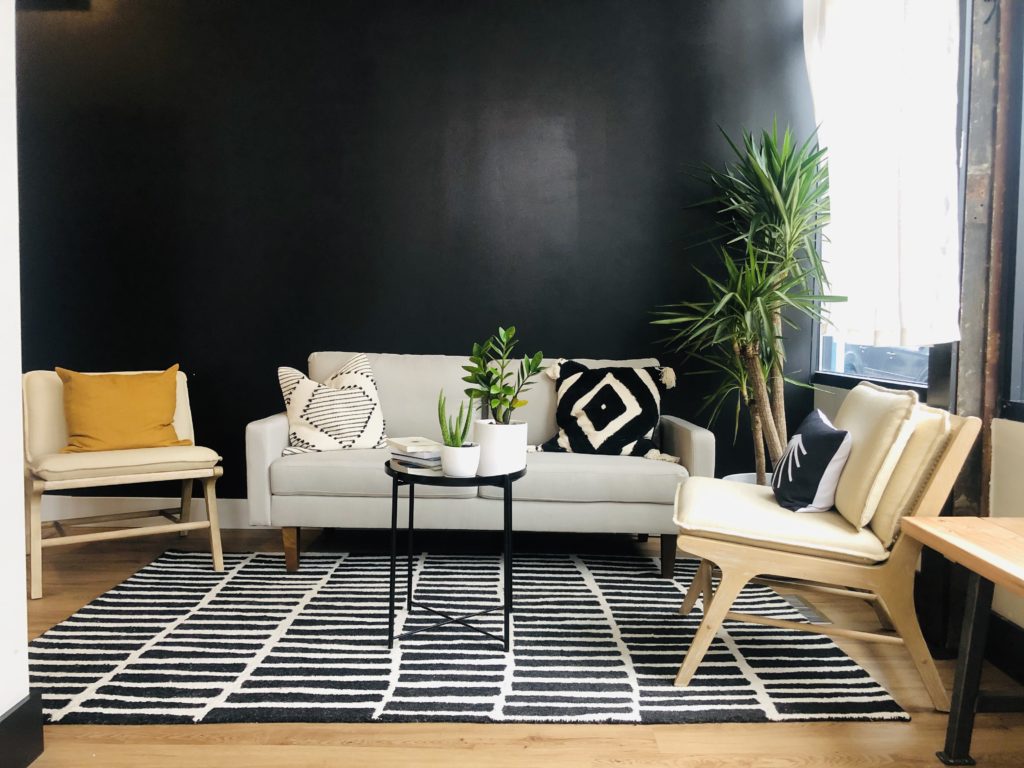 What is Infrared Heat
If you haven't practiced under infrared heaters before, you are in for a treat. Infrared heaters convert light directly to heat, warming nearby objects without raising the air temperature. It allows a student in an infrared class to absorb heat while the surrounding air does not. 
So, rather than a traditional heated studio that is pumping out heat and instantly causing your skin temp to spike which produces sweat, infrared heaters raise your internal temperature and heat you from within. It's like your core warms up first, then your skin. Because of this, it doesn't feel as hot as a typical heated class. There's no slipping around on your sweaty mat five minutes into your practice.
Infrared heat also helps with circulation, flexibility and detoxification. As the infrared waves enter your body, molecules vibrate and expel toxins, fat and impurities from your cells into your blood stream, releasing them as sweat. Pretty amazing. If you are one of those people who doesn't like hot yoga (or maybe hasn't tried it but is nervous to), I strongly encourage you to try class with infrared heat before totally ruling it out. 
Our Experience 
We had the pleasure of taking Chelsea's class on a cool winter's night a week after Sage Hot opened. The space was dimly lit which was perfect for the time of night. Her class was challenging, with numerous balancing and strength standing poses and accelerated/ fast paced power flows. It was definitely "my kind of yoga" (which means it was a lot of physical movement). I practiced near the sliding doors, where I could feel the slight breeze of cool air—pro tip, if you want it a little cooler, position yourself appropriately.
Sage Hot sits on the corner of Findlay and Race, so after class you can walk out the door and stumble into a café, brewery, or peruse Findlay Market. The studio is a "green studio," and encourages people to walk, bike, or ride the street car to get to class. That being said, if you are commuting from a distance, there is ample parking in various nearby lots and on the street.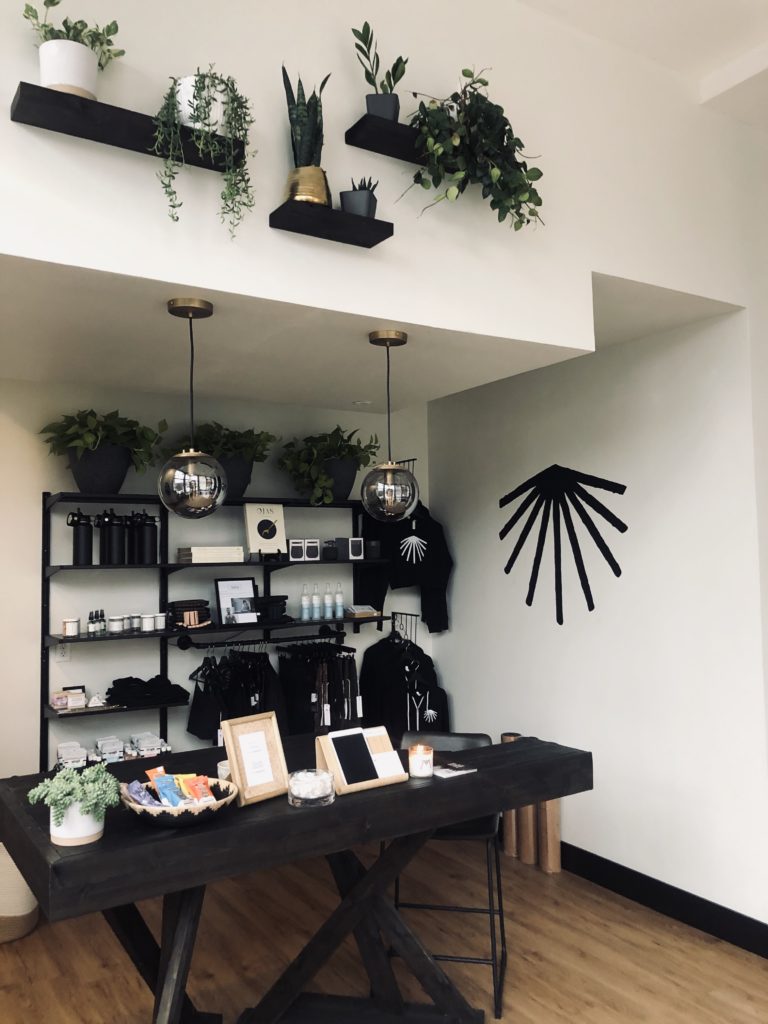 How Sage is Different 
In summation, this is what Jessica and Chelsea say sets Sage apart. 
"Sage views clients and the neighborhood as partners. We have a commitment to sustainability, from self-care to ethical business practices to cultivating long-term relationships with the community. Mindfulness is more than a practice-time slogan. We maintain a working environment founded in a pragmatic yet compassionate approach to earning a living, and living in our world, for our partners, employees and for our clients. Taken together, this has pushed us toward recognition as one of the leading yoga studios in greater Cincinnati."
Sage Yoga Hot would be a good fit for you if you love hot yoga, or if you like the idea of hot yoga but have struggled with the heat (again, these infrared heaters are different). If you live and work downtown, it's super convenient to get to and is right off of the streetcar line. If you aren't a downtowner and can't get downtown regularly, this would be the spot to visit if you are looking for a fun Saturday or Sunday morning practice before bopping to coffee or brunch with friends or grocery shopping at Findlay Market.
Molly Davis
Molly Davis is the co-founder of Quidwell where she assists women in finding their personalized version of health. Outside of Quidwell, she is an account manager for a local boutique social media agency where she helps businesses grow through creative practices and influencer marketing partnerships. A self-diagnosed fitness junkie, it's hard to find a fitness class that Molly does not enjoy: from boxing to weight training, dance to yoga. In her spare time, you'll find Molly bopping around town to various studios, hanging out at a local coffee shop, or exploring the latest restaurants with healthy eats.