25% of Women Experience THIS Postpartum: Advice from Galia Collaborative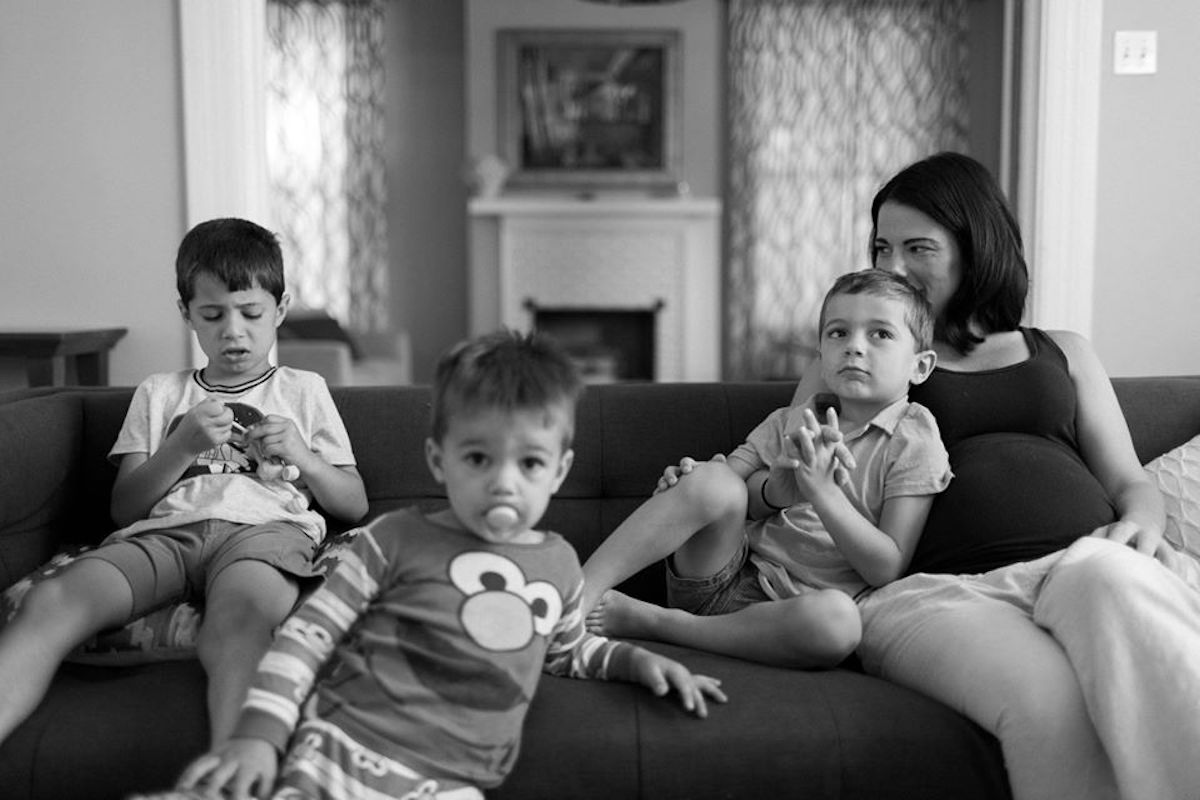 Without fail, it would start to escalate as evening approached. I'd notice my mind churning more rapidly and the weight starting to push down heavier on my chest. I'd start pacing, unsure what else to do with the energy coursing through my veins. 
If he'd just fallen asleep, I felt paralyzed by the worry that he was about to wake up, that the panic-inducing cycle might start all over again. If he was awake, I'd look into his searching brown eyes, certain he was judging me for not being the mother he deserved. 
I was overwhelmed. I was panicked. I was sad. And I was lonely. 
What I didn't realize at the time, despite my years of training, was that I was suffering from postpartum anxiety. 
Despite feeling utterly alone in my darkness, I was in good company. In fact, up to 25% of women experience postpartum anxiety disorders, and that's in addition to depressive disorders that plague many others. And some women, like many I know, experience both. 
Postpartum mood and anxiety changes are often chalked up to "baby blues," with pat reassurances that our hormones are just shifting and that they will eventually even out. Indeed, hormone variations do contribute to postpartum mental health issues, but that doesn't make them less severe or less in need or intervention. 
And there are many other factors that put women at risk for postpartum mental disorders, including previous mental health challenges, genetic factors, and even factors related to the baby — like their sleeping and eating habits. 
With that first baby of mine, feeding challenges were significantly at play. My breastmilk supply was nonexistent and the anxiety I felt worrying that I couldn't give my baby the most fundamental nourishment was crushing. Even after I found a way to feed him that worked for us, I felt like my nerves had been fried. 
The fact that I was living away from family at the time as a new mom made it all harder.
My partner was at a loss, just as confused by the whole new parenthood thing as I was. He was antsy and irritable too, surviving also on an ounce of sleep and a pound of guilt. 
Our experience was similar to many people who are without social support during this vulnerable time. And research consistently demonstrates that the larger a mother's network of support, the lower her risk of postpartum mood disorders. It's simple, but true: helping hands make all the difference. 
Another factor that makes a significant impact on a mom's risk for mood and anxiety challenges is how long she has to recover and bond with baby. It's been documented that women are at higher risk if they return to work sooner. 
Most moms have little choice about when this transition happens, but knowing that it can make things more difficult can help prepare us. Interestingly, returning to work later than six months after birth is also associated with higher rates of challenges. This might be because at that point many women are interested in reconnecting with other parts of themselves and having more social contact. 
My own postpartum anxiety eventually reduced as I started to practice yoga again, got back to the work I loved, found a reliable childcare situation, and — yes — started to get more rest. 
But perhaps even more importantly, I was more prepared with subsequent children for what I was potentially to face.
I had a similar experience with number two, but this time I recognized what was going on much sooner and started a medication that helped ease me through this period with less angst. Since I found it was so helpful, I stayed on this medicine and it helped me through the next two babies (yes, I have four!) and didn't experience postpartum anxiety or depression. 
Perhaps it was the medication. Perhaps it was being more confident as a mom. Perhaps it was all of the preparation I did to surround myself with support by the later births. It's hard to know exactly what made it so much better, but it can be reassuring to know that each birth is different, and each postpartum is as well. 
If you are struggling with your transition to parenthood, please know that you are among a huge community of women experiencing the same. Call a therapist, call a friend, call your doctor. Call someone so that you can feel less alone.
Ashley Solomon
Dr. Ashley Solomon is a clinical psychologist and the founder of Galia Collaborative, an organization that helps purpose-driven women elevate their impact and mental wellness through therapy, coaching, and content. She blends her scientific acumen, her warm style, and her real-life wisdom to help people during challenge points in their lives. She's committed to busting the stigma of mental health and helping people heal, grow, and lead.