Babes to Babies: Prepping Expecting Moms For What's To Come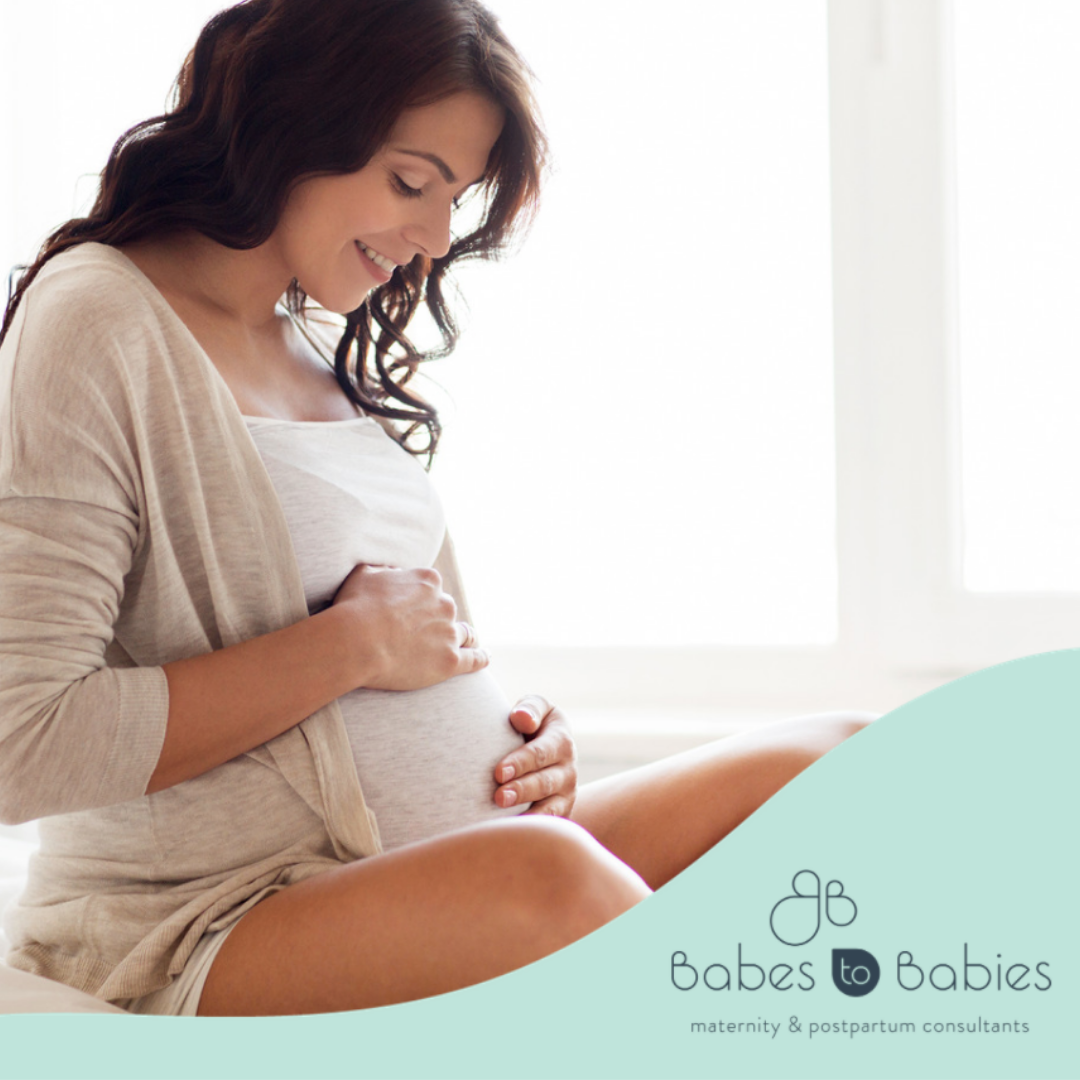 Getting ready for a baby is no joke. There are so many decisions to be made and things to think about like choosing doctors, decorating the nursery, baby products, plans for birth and after birth, what postpartum items you need, and so on and so on. All of this can seem overwhelming for even the most organized of Mamas. 
Tori Frericks, the founder of Babes to Babies, is determined to make the birthing (pre and post) experience easier for all. Tori has three kiddos of her own and while pregnant she moved to four different cities without a lot of social support. As she puts it, she "knows just how hard it can be to prepare yourself for bringing home this new little life and just how confusing and scary the world of pregnancy, birth and motherhood can seem."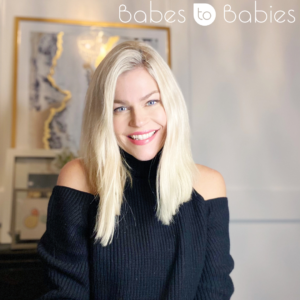 Tori experienced what many of us first time pregnant women experience. There is A LOT that our society does not prepare women for because we simply don't discuss it. For example, the fact that you'll be donning mesh underwear, pads, witch hazel, and ice packs down there for weeks after bringing your little one home. 
Tori, a naturally outgoing individual, shared her stories of pregnancy, labor, and postpartum openly with other women and found that it helped put them at ease. She decided to start Babes to Babies where she works as a maternity and postpartum consultant, Or, in her words, as a  "guide in a time of uncertainty for women."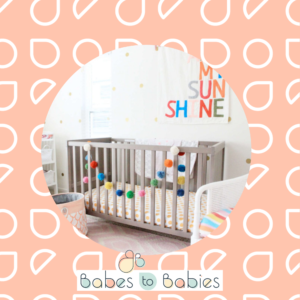 Service Offerings:
Babes to Babies offers a number of services. Below are a few of my favorites. In addition to the ones listed, Babes to Babies offers consultation on nutrition, home organization and safety, and postpartum support. 
Registry: Babes to Babies will build your registry for you based on your individual needs. Let me tell you, this is HUGE. Building our baby registry was one of the most overwhelming experiences. Get help. 
Nursery: This option provides a home or virtual consultation to map out your nursery. Beyond general design suggestions, Babes to Babies will also organize and stock the nursery for you.    
Hiring Help: Looking for a nanny or babysitter? Babes to Babies will walk you through the process AND help you interview candidates to find the right match. 
Birthing Prep: This is the service that I did with Tori at about 7 months pregnant. The purpose is to walk clients through what birth might look like and help women feel confident and prepared for the process while helping them think through a few decisions they might have to make (c-section, epidural, etc.).
I loved this offering. Tori walked me through the entire birthing process from packing for the hospital to leaving the hospital and everything in between. She used a slide deck to present information and took personalized notes on me throughout the session so she could send me an individualized birthing preparation plan after the session.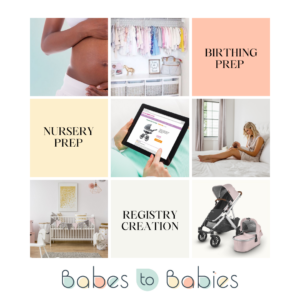 My Experience:
It was nice to get personalized advice from a trusted agent. For example, Tori told me her favorite nursing bras, made recommendations on when to ask for the epidural, what contractions can feel like, what postpartum items to stock up on, etc. And what was nice is that unlike the 10 million blogger lists out there on the internet with this session I was able to ask questions and get immediate feedback. Tori also made a list of questions for me to ask my provider, and a list of products that I was specifically interested in based on our conversation.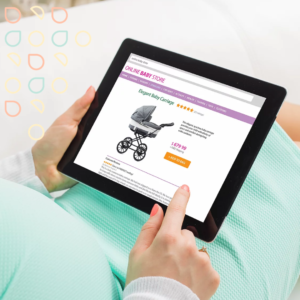 Becoming a mom is hard. I can't tell you have valuable it was been to have other women walk me through the process of what I might expect and how to prepare. What I loved about Tori is that she acknowledged that every woman, baby, pregnancy, labor and postpartum experience are different. And, that the more information that we have the more prepared we are for whatever is to come. Her approach is educational not judgmental. She wants you to have all the information so you can make educational decisions that are best for you and your baby. 
I truly believe women deserve ALL the support during pregnancy and birth and I think these services would be valuable for any Mom trying to save time, prepare, get support, and offset some of the massive cognitive load associated with growing a human.
Meriden McGraw
Meriden McGraw is the co-founder of Quidwell where she works to optimize the health of women. Outside of Quidwell, Meriden combines her master's level education in mental and public health with her training in mind-body modalities to teach individuals and groups techniques for optimal wellbeing. Meriden holds various certifications in pranayama (breath techniques), positive psychology, mindfulness, and yoga. On an average day, Meriden can be found practicing yoga, drinking kombucha, dragging her husband to strength training workouts, and taking her pup for a walk.