Robyn Cohen: Strength & Mobility Maven for the Cincinnati Reds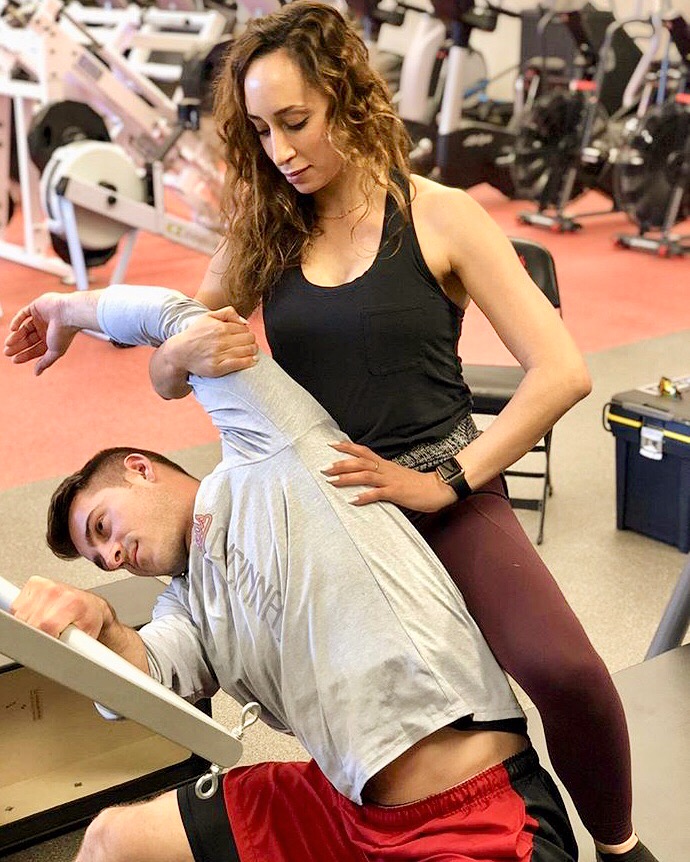 Originally published in 2018
Muscle confusion is something that I harp on often. If you perform the same exercise every day, eventually you'll plateau. Robyn Cohen agrees and is bringing this mentality to our beloved baseball team, the Cincinnati Reds. 
Robyn Cohen hit Cincinnati in the spring this year, by way of Los Angeles. Unintentionally, really. A certified Pilates instructor, Robyn has spent the past three years on staff with the LA Dodgers, aiding in players' mobility, strengthening, and rehabilitation. During her time with the Dodgers, she worked very closely with Matt Kemp and Kyle Farmer, who joined the Cincinnati Reds this year. While they were out at spring training, Robyn on staff with the Dodgers and Matt + Kyle with the Reds, the guys with their minty fresh jerseys insisted on working with Robyn while she was there. This two to three hours a day working under the Reds quickly grew to over 9 hours a day as more and more players caught wind of her, and before she knew it, LA and Cincy were playing tug of war. Spoiler alert, we won, and Robyn had under three days to pack up her life in LA and get to Great American Ballpark.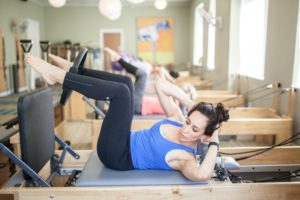 Robyn's love for movement started at the young age of 3. Her background is in ​dance. Originally from Kansas City, she received her BFA degree in Jazz Dance Performance from the University of the Arts in Philadelphia, PA. Her dancing landed her in a She & Him Music Video and she even starred as Baby in the 25th anniversary of Dirty Dancing at Grauman's Chinese Theatre in Hollywood (one of my all-time favorite movies). 
Prior to working with the Dodgers, Robyn had a slightly different career. She was a magician's assistant for 7 years, touring the country as a featured dancer with renowned illusionist Michael Grandinetti.  To quote her site: "Some of her favorite credits with Michael include levitating in the air above Constitution Avenue in Washington DC's 4th of July Parade for 250,000 people, opening a major league baseball game with live illusion on the field at Marlins Park Stadium in Miami, assisting for nine weeks in a casino show in Reno, and performing during the half time show for The Chicago Bulls and Arizona Cardinals.  Robyn also appeared with Michael in the CW television series "Masters of Illusion" for multiple seasons and on the show's worldwide tour."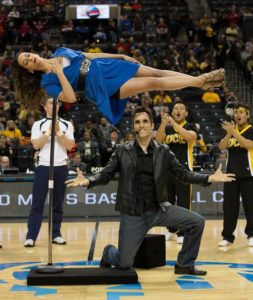 Aside from working with the Reds, Robyn offers private Yoga, Pilates, TRX, Barre, and even has rehabilitation services. If you are interested in working with her, visit her website, or send her an email. Let's keep this gal in town, even during the offseason! 
---
An update to this previously published article, Robyn is in fact now residing in Cincinnati during the off season (yay, us!) and she can be found teaching private Pilates sessions at The Breathing Room in O'Bryonville and at Form + Function Movement Lab. Aside from Pilates, Robyn also offers Thai Yoga services, something I was able to experience first hand last week. Robyn quite literally uses her entire body to work you through stretches and positions to aid in mobility, pain relief, and recovery.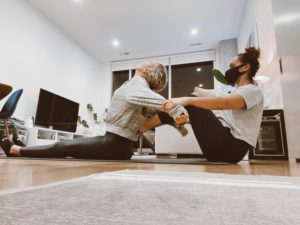 These 90-minute sessions are done fully clothed and in a relaxed state. I walked in for my session feeling physically sore and mentally stressed. During my 90-minute session, she was able to work through my physical ailments and release the tension I was holding in my neck and hips, leaving me completely zenned out and asleep on the mat. It was one of those experiences that you don't realize how much you needed it until it was over. If you are looking to increase your mobility and flexibilty, or are simply looking to add bodywork into your routine to release tension and stress, I highly recommend booking her for a Thai Yoga session. You can reach out to her via email at pilatestheritual@gmail.com.
Molly Davis
Molly Davis is the co-founder of Quidwell where she assists women in finding their personalized version of health. Outside of Quidwell, she is an account manager for a local boutique social media agency where she helps businesses grow through creative practices and influencer marketing partnerships. A self-diagnosed fitness junkie, it's hard to find a fitness class that Molly does not enjoy: from boxing to weight training, dance to yoga. In her spare time, you'll find Molly bopping around town to various studios, hanging out at a local coffee shop, or exploring the latest restaurants with healthy eats.