Spring 2021 Activewear Trends You'll Actually Want to Try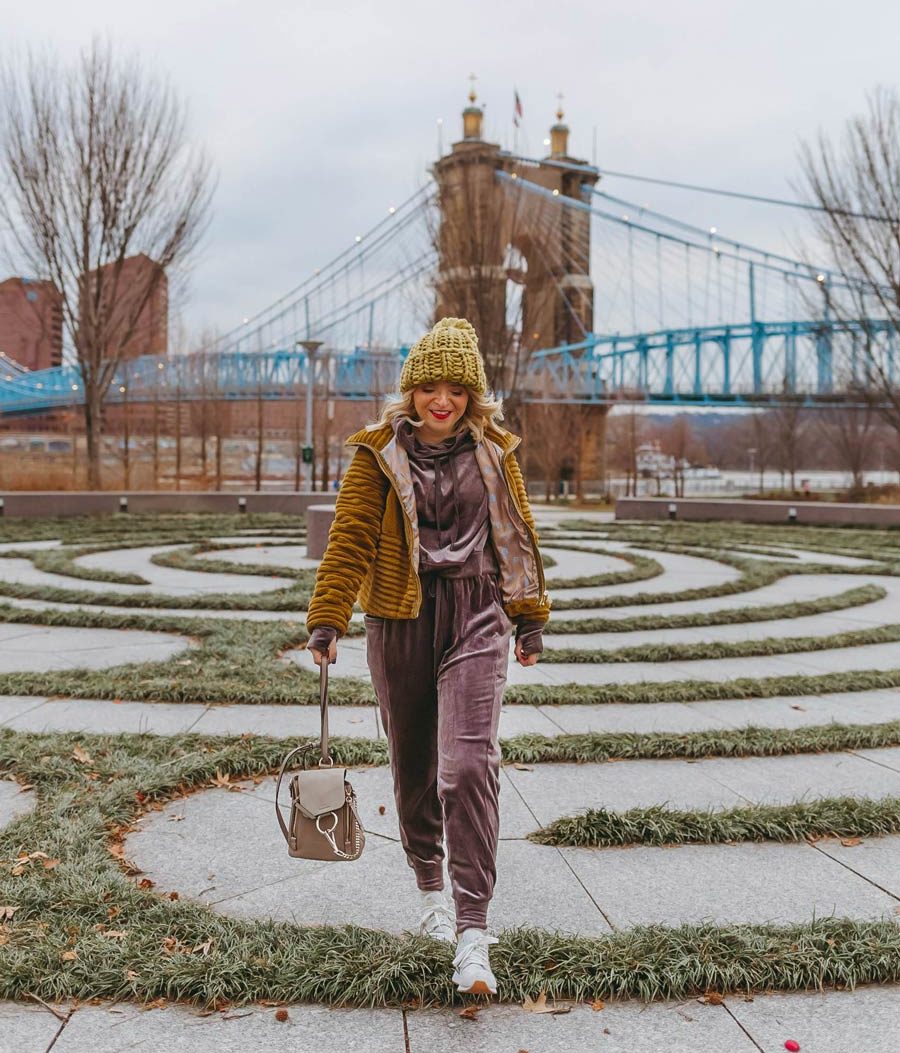 After a year like 2020, it's no secret that activewear has now become a staple in a modern wardrobe. The pandemic has spurred on many changes, but a major shift has been taking activewear beyond the gym.
Athleisure has been a popular style for a while now and there are no signs of it stopping. With a year of being uncomfortable and anxious, comfort is the #1 priority for consumers today. Simultaneously, 2021 is a year for optimism! We could all use some good vibes and happy times right about now, so think bold colors, fashion forward silhouettes, and playful designs.
If you're ready to embrace a season of being unapologetically bold, these are the Spring 2021 activewear trends you'll have a blast trying out!
Fashion-Forward Silhouettes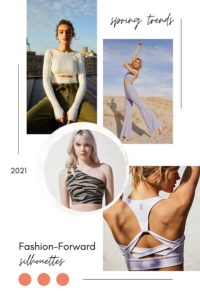 Whether we are working from home, attending social distanced classes, or running to the grocery store – we want something fun and exciting to look forward to. As that also corresponds back to fashion, I think people are going to want to be wearing bolder outfits.
As a nod to the runways, this spring and summer's activewear trends are going to include some new and interesting twists. Think asymmetry, multi-straps, cut outs, and flares.
How to wear: The idea behind this in activewear is to pair these fashion-forward pieces with your everyday classics. If you're running out to brunch after your workout, think about adding a third layering piece to really make the look versatile. You'll also see a lot of asymmetry in swimwear this season!
Where to shop: Bandier and Gymshark have some fun sports bras to pair with your "tried-and-true" leggings.
Beyond the Gym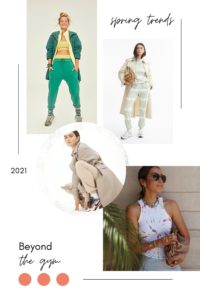 I guess I'll speak for all of us – versatility and quality are at the forefront of our minds more than ever before. This season, you'll see active lines start to paint the full lifecycle picture of their customers – offering clothes that you can wear outside the gym.
Clothes that adapt across usages will be in high demand. Major key players will be hoodies, biker shorts, and joggers. In addition, more seamless designs will come into play to further the comfort level.
How to wear: Layering is going to become your best friend over the spring. Have fun pairing your biker shorts with oversized hoodies with sports bra underneath. The more you can utilize a piece to layer, the more versatile the piece becomes.
Where to shop: Athleta has always been a go-to brand for pieces I can take in and out of the gym. I highly suggest checking out their City Pants if you're currently working in the office!
Sustainability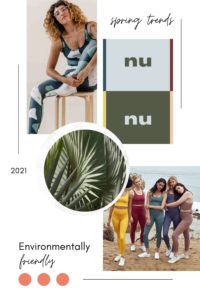 While this is a trend across most industries, activewear brands are taking a stand to implement more environmentally friendly options. Whether it's sustainably sourced, technical fabrics or rental services – many (if not all) brands are focused on helping the health of our environment.
Where to shop: Girlfriend Collective, Nube, dk active, and tentree are just a few of activewear brands that are committed to reducing their impact on animals, people, and the planet.
Another option to dabble into are rental, subscription services. For more athleisure styled looks and pieces, Nuuly has been one of my favorite ways to play around with fashion in a more sustainable way.
From the owners of URBN, you can rent up to six items from 150+ brands for $88 a month. From brands like Free People, Urban Outfitters, and Anthropologie – you can layer more athleisure style pieces to pair with your workout looks.
When it comes to our everyday uniform, the pandemic has definitely shifted our priorities. Activewear is becoming even more of an integral part of our wardrobe. If you're going to take one trend away from this set, focus on is quality + versatility. The limit does not exist where we can take our activewear clothes.
Bryanna Bach
Bryanna Bach is a content creator, former D1 athlete, fashion merchandising graduate, digital marketing specialist, and adventurist. She is the owner of the blog Coming in Clutch, which helps catalyze your inner creativity to live freely as your authentically creative (and fashionable) self. She's always down to explore new fitness regimens and studios, so don't be scared to give her a holler!