Confessions of a Chocoholic (gluten free, vegan, additive free, ethically sourced chocolate)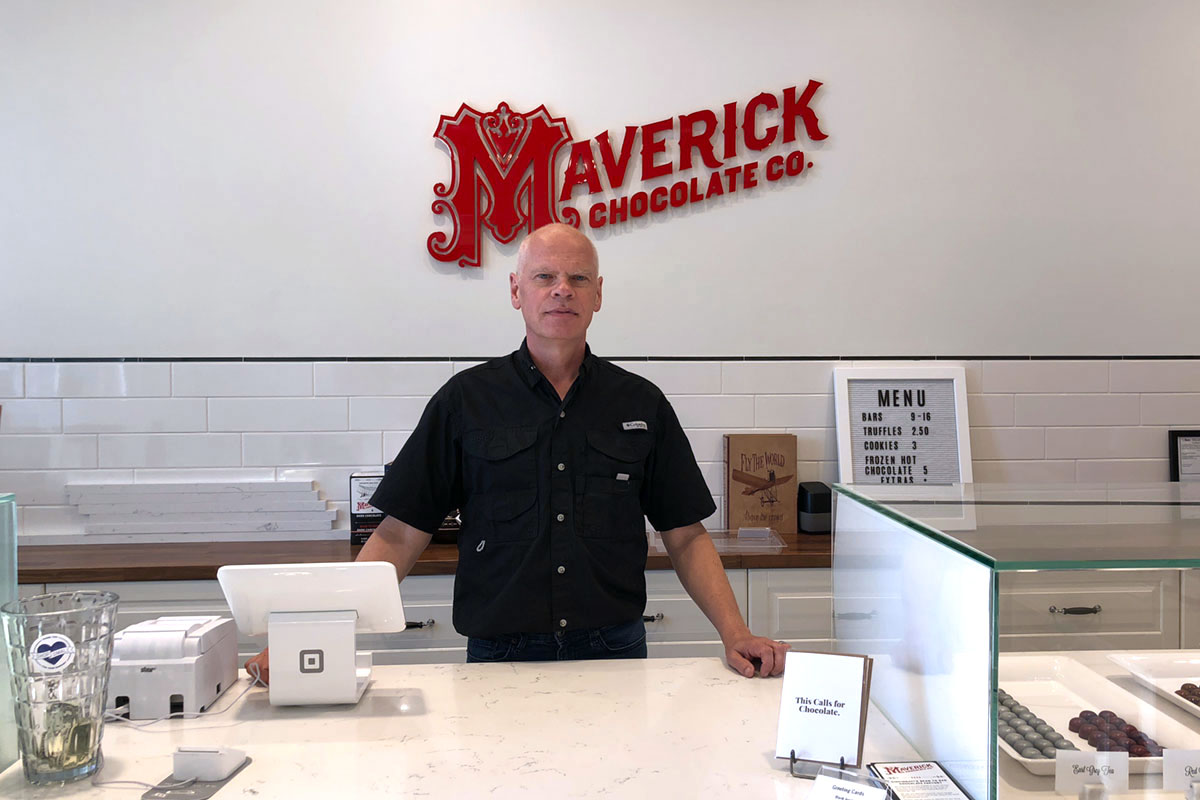 Maverick Chocolate is a family owned and operated bean-to-bar Cincinnati craft chocolate company founded by the Picton's. Paul and Marlene, husband and wife, started Maverick Chocolate in 2013 for multiple reasons, one being the sheer need for fine crafted chocolate in Cincinnati. For our interests, their commitment to ethical and sustainable practices is commendable, and their chocolate can be enjoyed by all regardless of dietary restrictions and lifestyles.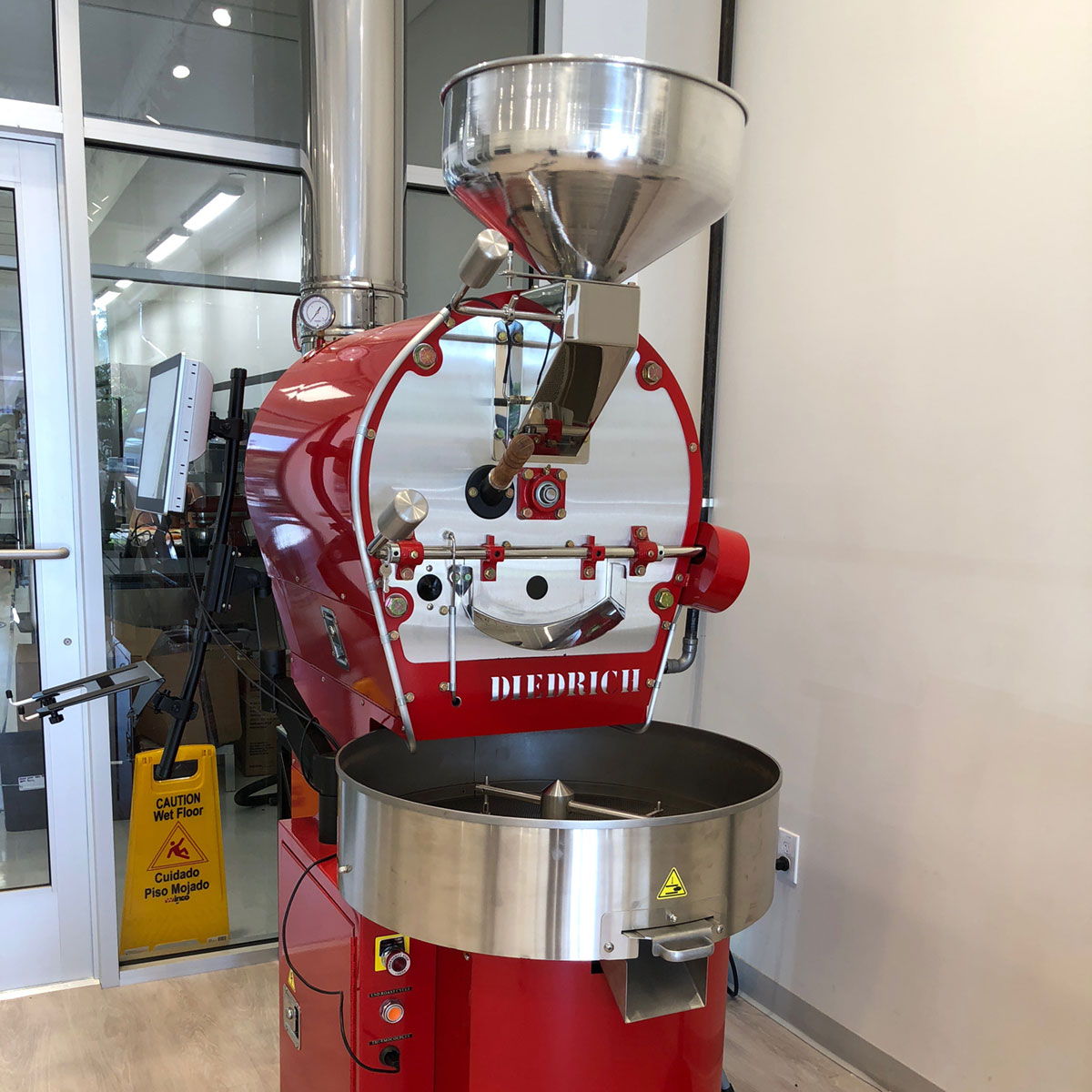 The Background
An engineer, Paul traveled throughout Europe for years working as a jet engine salesman, always returning home to Marlene with fine chocolate in tow. In 2013, Paul stopped travelling for work and it wasn't long before their supply of fine, European chocolates ran low.
Out of a sheer need for great chocolate, it could be said that Maverick Chocolate was born.. Seriously though, Maverick Chocolate Company is the only chocolate factory in the state of Ohio… and it's right in our very own backyards, which is pretty amazing. Paul and Marlene have put Cincinnati on the map when it comes to chocolate, and a visit to one of their shops will illustrate their magic.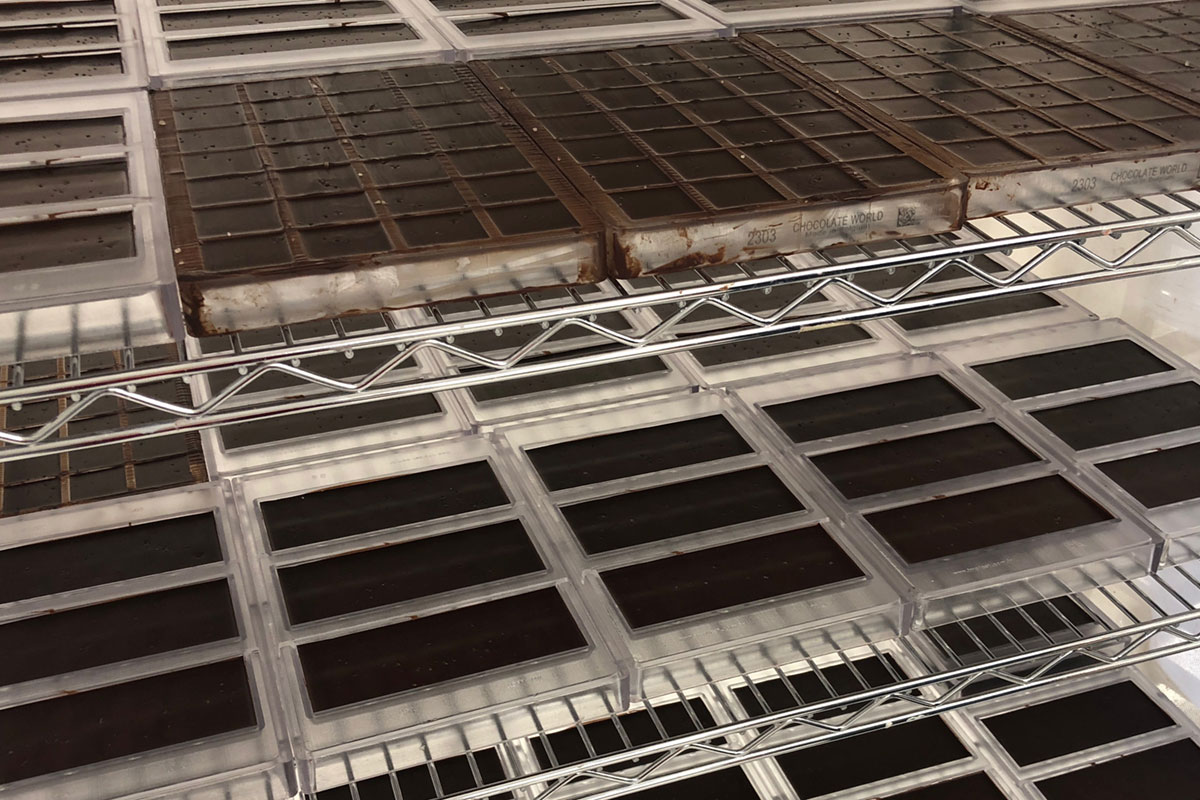 While I could go on and on about the taste of Maverick Chocolates: how silky, smooth, and delightfully flavorful each unique bar is, I was equally impressed by the company's commitment to ethical and sustainable practices. A tremendous amount of hard work goes into each and every bar. Think hand-sorting cocoa beans, hand-pouring the chocolate into each and every individual bar and truffle mol. Then taking the excellence on step further to ensure that every ingredient is ethically sourced.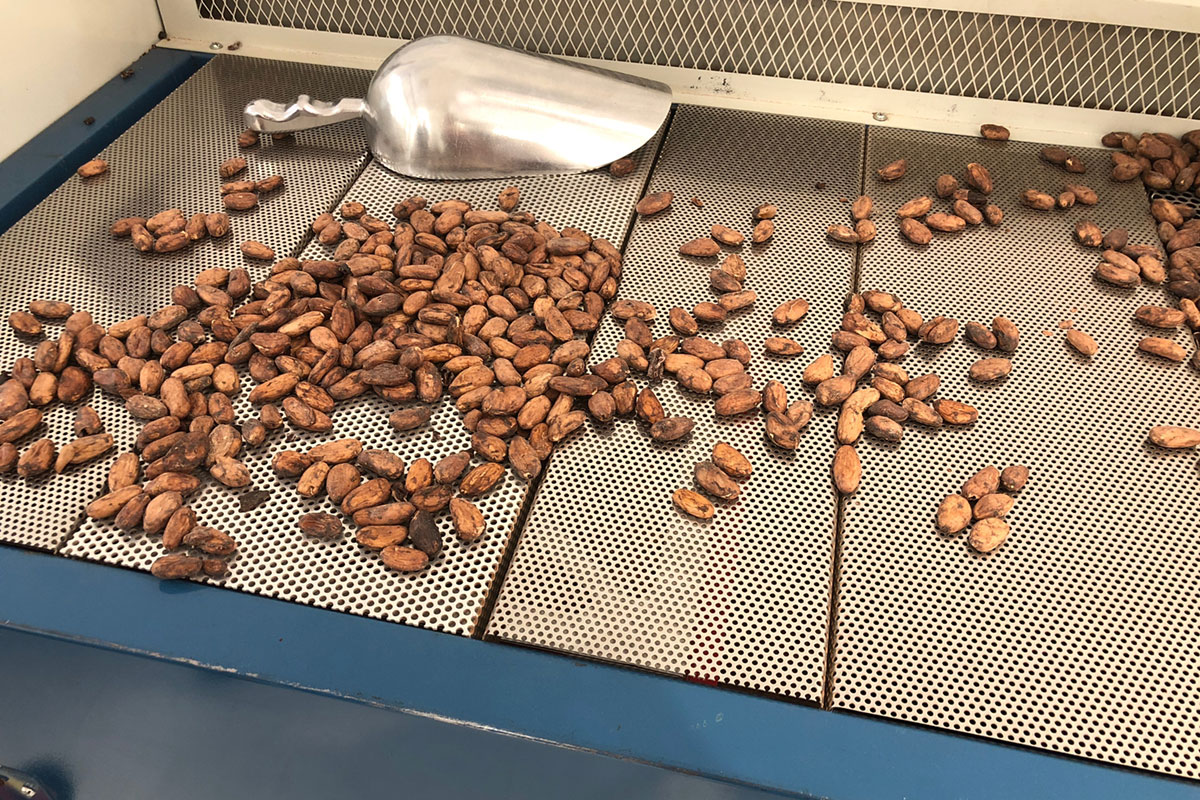 Back up. Healthy Chocolate?
Maverick Chocolate Company also prides themselves on their beliefs: they believe everyone should be able to enjoy their chocolate. Their bars are gluten free, many are nut-free, vegan, and they even offer a sugar-free variety. They do not include any stabilizers or added oils as you'll see in many chocolate bars… yep, even the ones that are marketed as "healthy."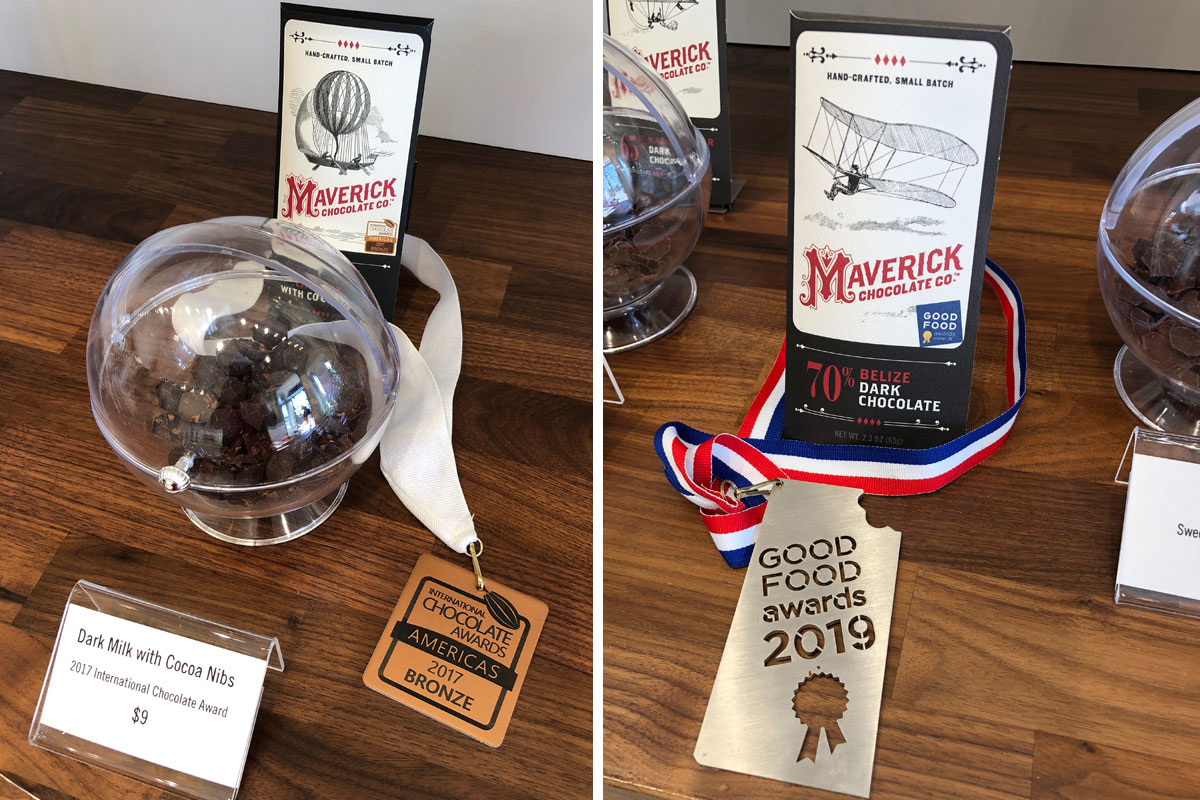 I'd be remiss if I didn't mention the slew of prestigious awards that Maverick Chocolate Company has won, including The Good Food Award, recognizing outstanding American craft food producers and, truly, one of the highest awards in the food industry many merely dream of receiving.
Our Experience
There are two Maverick Chocolate locations; one in Findlay Market, and the other in Rookwood Commons. Upon stepping foot into either location, the smell of fine chocolate immediately entrances shoppers. I specify "fine" chocolate because, seriously, this isn't Hershey's we're talking about. I've been to plenty of candy stores in my day, and nothing compares to the warm, distinguished aroma of Maverick Chocolate; I could write an entire review on just the scent.
I met co-founder and co-owner, Paul Picton, at the Rookwood location for a shop tour and to chat about one of our favorite things.
Experience It Yourself
You can find more information about Maverick Chocolate Company's unique bean-to-bar process here, but that will not compare to making a stop into one of their shops. They offer free tours of their in-store chocolate factory on Tuesdays at 2:00pm, and Thursdays at 2:00pm and 7:00pm… and I strongly advise you to add a tour to your schedule!
Maverick Chocolate Company hasn't exactly helped me overcome my addiction, but with chocolate this good, why would I want to?
Jaime Sanzere
Jaime is a Registered Dietitian Nutritionist from Cincinnati, OH who specializes in Women's Health. She currently resides in Portland, Oregon, where she is completing her Master's degree in Nutrition at the National University of Natural Medicine. In her free time, you can find Jaime looking for the best new restaurants and yoga classes in town.