Building Carrie Underwood Legs (And Arms) by Climbing at 1 More Rep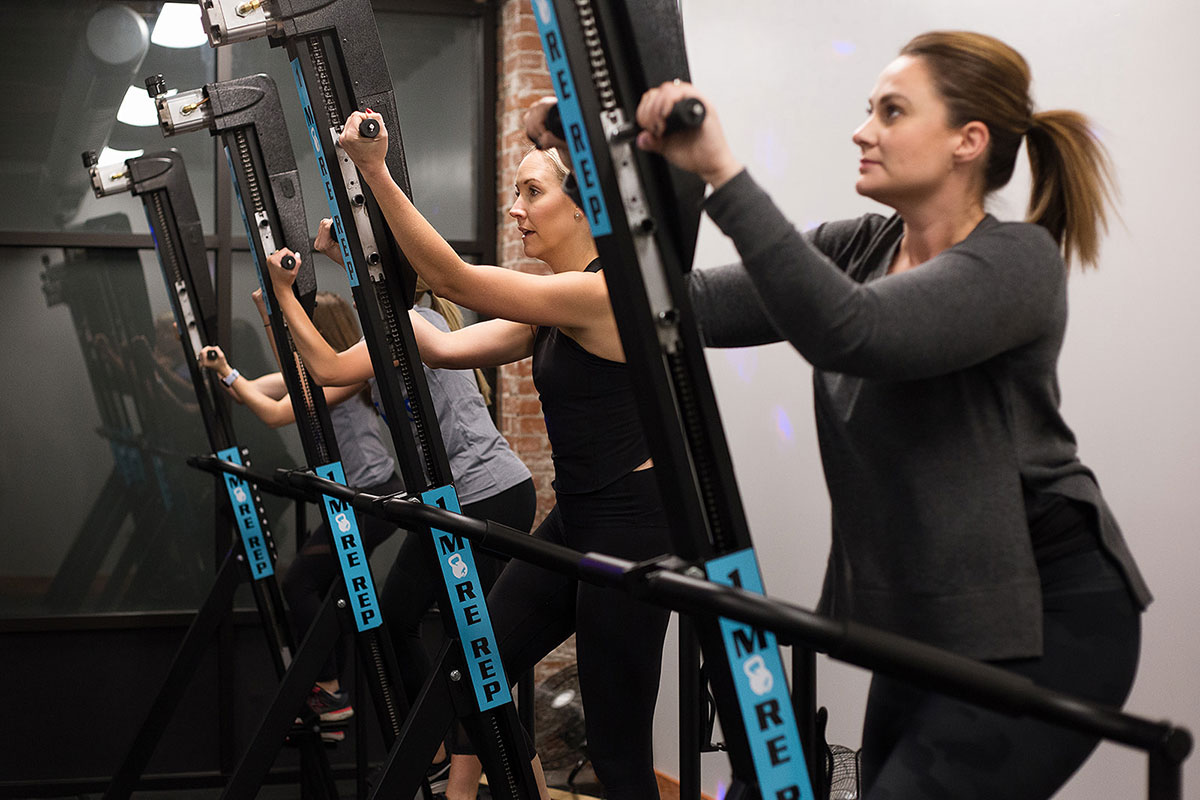 1 More Rep isn't new to the scene, but they are bringing something new to Cincinnati that is unlike any other workout– and I'm pretty confident it's the secret sauce to getting Carrie Underwood legs. It's called the Versa Climber.
The Background
Before I jump into describing the Climb class taught at this Madisonville studio, let's take a step back and talk about the man behind the biz– Dwayne Wilson. Dwayne was an XU basketball player in the early 90's who, like many collegiate athletes, suffered numerous injuries throughout college. His injuries and weight fluctuation are what sparked his interest in fitness. He became a Cincinnati policeman after graduation and, in 2008, was assigned to the police academy. He was responsible for training the Cincinnati police recruits when they entered the academy to pass the state fitness exam. As you can imagine, a huge aspect of his training was running them through physical fitness assessments and keeping them safe from injury during their training. It was after this experience that he decided that his passion lies in meeting people where they are in their fitness journey, and giving them proper guidance and direction to reach their goals.
"No judgement. Come as you are."

–Dwayne Wilson
When I first asked Dwayne to describe his gym, he quickly responded "no judgment, come as you are". And this was the exact feeling I got when I walked into 1 More Rep (through the wrong entrance putting me in the center of the bootcamp class that was in session, mind you). The class was full of people at completely different fitness levels, taking various modifications, but all getting it done as a group.
My experience as a first-timer:
The manager, Carissa, greeted me at the front desk and was equally as welcoming. She was the instructor in our climb class, so she brought me in to explain the machine and class structure. Despite it being my first class, she confidently told me that I would get the hang of it as soon as I stepped on. She was right– the climber is pretty intuitive and it would be hard to screw it up.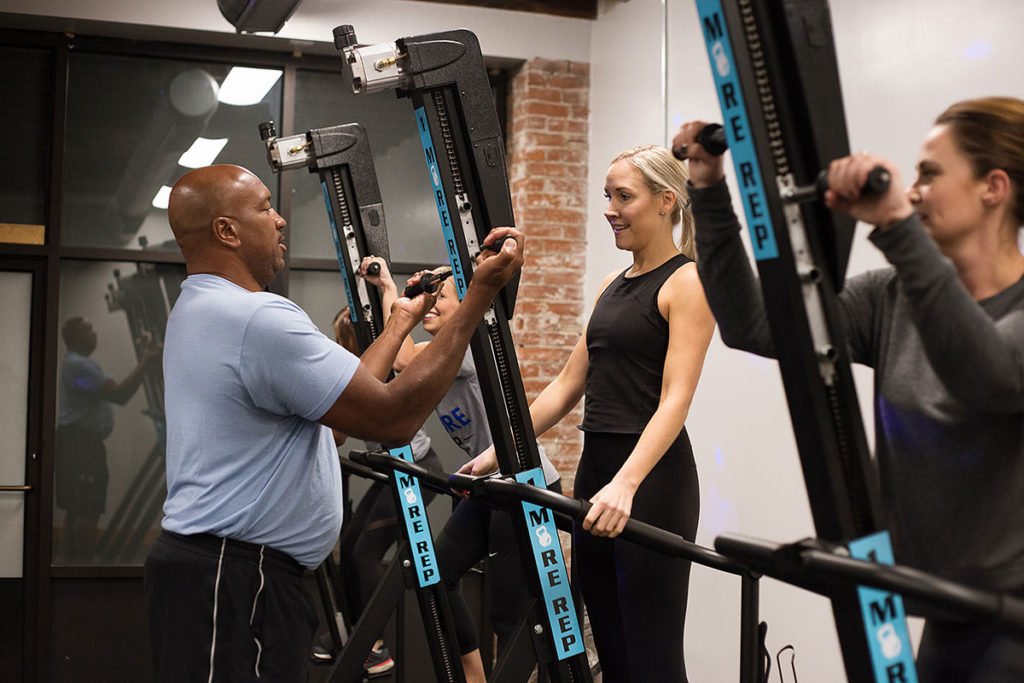 The class was 30 minutes long. Not going to lie, I was pretty spooked about it going in. The only other time I'd been on a climber was during a quick 30 second bursts in between sets at Cincinnati Functional Fitness. So, 30 minutes on this thing sounded pretty darn intimidating. It wasn't as scary as it seemed, and it's a damn good workout. It's all beat based, so you climb to the beat of the music that's blaring. The lights are off, and there are strobe lights going (not like panic inducing strobe lights– more like those rainbow globes that shoot beams of colorful lights around the room). Rest assured that the setting ensures none of the 3 other climbers are watching you. Home base on the climber is when you take shallow strides, then there are moments where you are "sprinting", and moments where you take longer, lengthier climbs. All in all, the 30 minutes flew by and my legs and arms were torched.
Dwayne decided to bring the Versa Climbers to Cincinnati after taking a class at Rise Nation in LA, and shortly after hearing how it's Lebron James's workout of choice. He recognized that this low impact workout would be a great compliment to his training programs, and is something unlike anything else currently being offered by studios in Cincinnati. We're sure glad he did!
What to know before you go:
Want to give a climb or bootcamp class a try? Your first class is free! Their location is super convenient, but just slightly off the beaten path (for now– Madisonville is blowing up and they will soon be in the heart of it all). Give yourself a few extra minutes to find it. They have parking around back, and an inconspicuous door with a One More Rep magnet on it–it's part of the charm. If the parking lot is full, there is plenty of street parking to be had. We definitely recommend showing up 15 minutes early, especially for the climb class, since you will want to get trained on how to use the versa climber. Oh, and if it's winter, we recommend wearing a sweatshirt to start– it can be a bit chilly in there!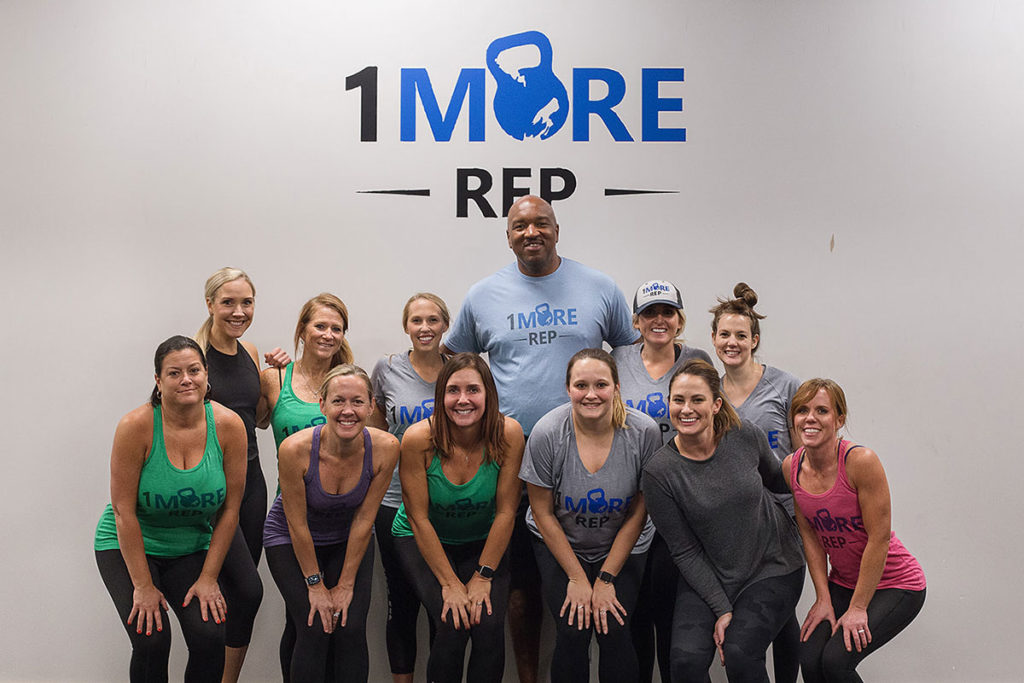 Photography by: Kaytlyn Eggerding
Molly Davis
Molly Davis is the co-founder of Quidwell where she assists women in finding their personalized version of health. Outside of Quidwell, she is an account manager for a local boutique social media agency where she helps businesses grow through creative practices and influencer marketing partnerships. A self-diagnosed fitness junkie, it's hard to find a fitness class that Molly does not enjoy: from boxing to weight training, dance to yoga. In her spare time, you'll find Molly bopping around town to various studios, hanging out at a local coffee shop, or exploring the latest restaurants with healthy eats.