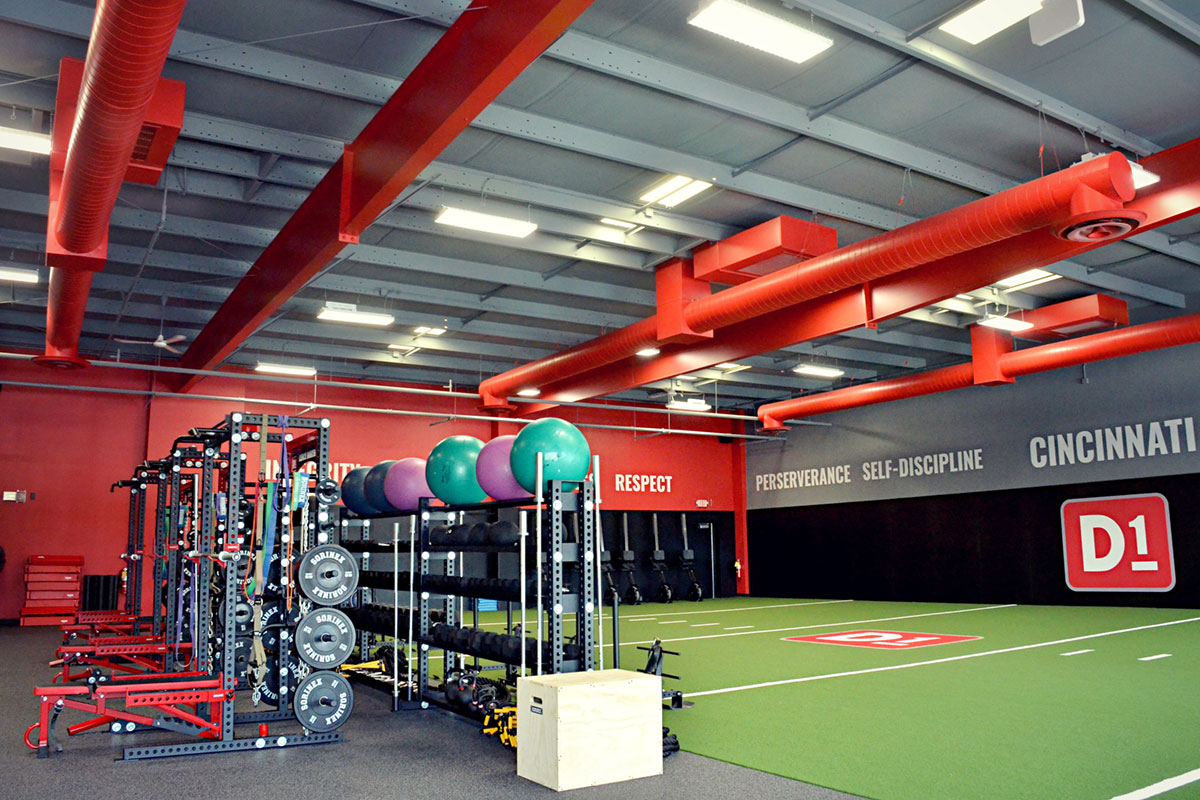 Walking into D1 Training Cincy North will make you feel like an athlete. Half of the facility is chock-full of weight racks, the other half, an expansive turf with toys like sleds, rowers, bosus, and the like. Initial thoughts: "wow, they have a lot of equipment", and "wow, this place is so clean and everything is so new." Off to a great start.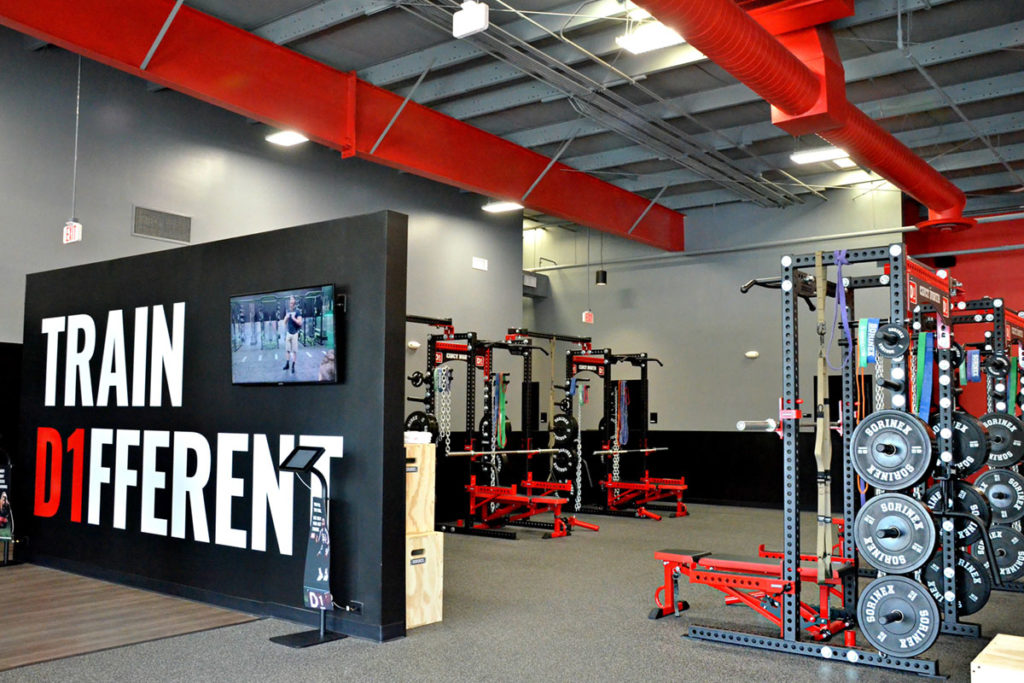 Maybe it's an occupational hazard, but recently I've had feelings that it would be quite nice to find one place to call "home". Historically, I've gotten bored whenever that's the case, but it does seem like it would be nice to know that you wake up and go to the same spot around the same time. What'd make it even nicer? If that same time challenged you in different ways daily. That's kind of what I think it would be like as a member at D1.
The Background
D1 was founded by Will Bartholomew, NFL player who struggled to find a place to train as he did at a D1 school (with the best coaches, equipment, workout programs and community). He built D1's 5-star training program system with the following progression: 1. Dynamic warm-up, 2. Performance, 3. Strength Training, 4. Core and Conditioning, and 5. Cool down. The workouts are designed by a national training panel and updated every eight weeks.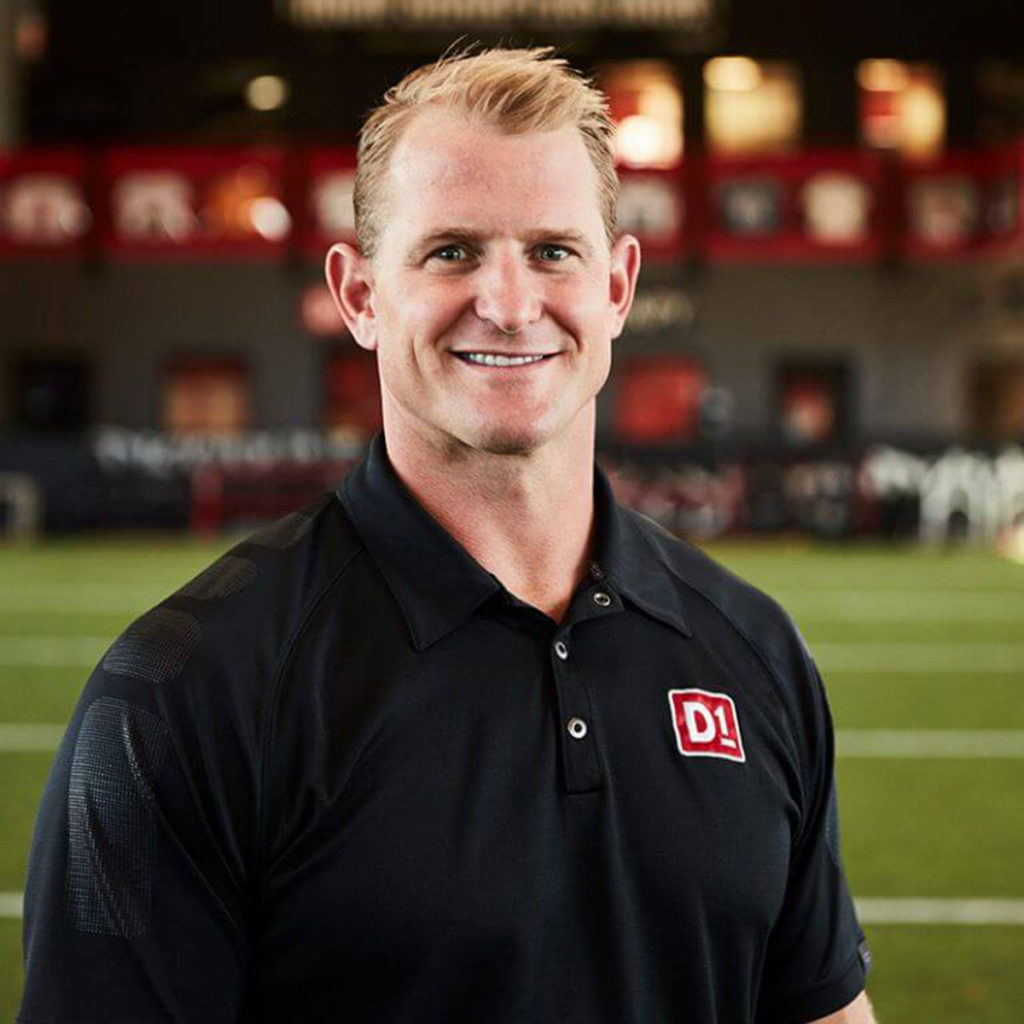 What started as a gym to train "serious" athletes (collegiate and pro) turned into a sports training facility for athletes of all ages– from junior high to senior care. They have three different types of training modalities: scholastic (junior high and high school athletes), Pro (collegiate, NFL, and pros) and Adult Training (us regular people). Since I'm pretty sure none of you out there reading this are looking at me to give them fitness advice in order to get into the NFL, I'll focus on the Adult Training programs.
The Adult Training programs consist of boot camp classes, small format strength classes, family training, and one-on-one training. I opted to take the strength class, mainly because I feel like I live in a boot camp class and was intrigued by a group fitness strength class. In my opinion, we need more of these around.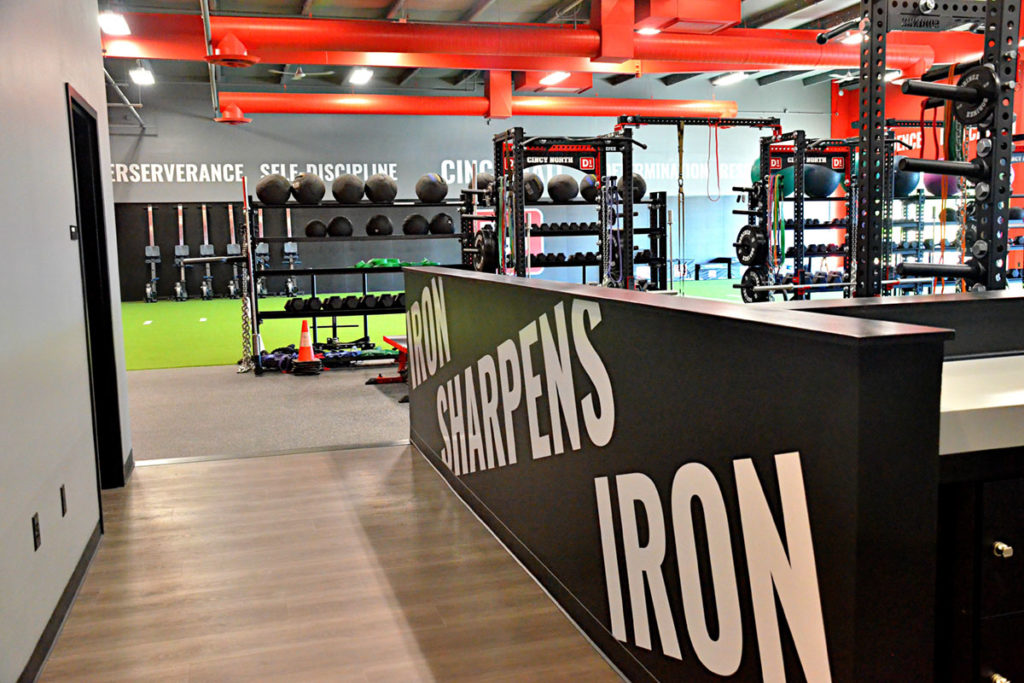 My Experience
I took the class with 4 other men, all of which are members at D1 and would consider themselves regulars of this class. The coach was a female named Kelly. She definitely made me feel a bit more at ease. Don't get me wrong, I'm fine with flexing with a bunch of dudes. But I haven't been lifting heavy much recently, so appreciated having a relatable female there who recognized where I could be pushed and where I needed to modify. She did the workout that morning, so she was a great reference for how much weight to load.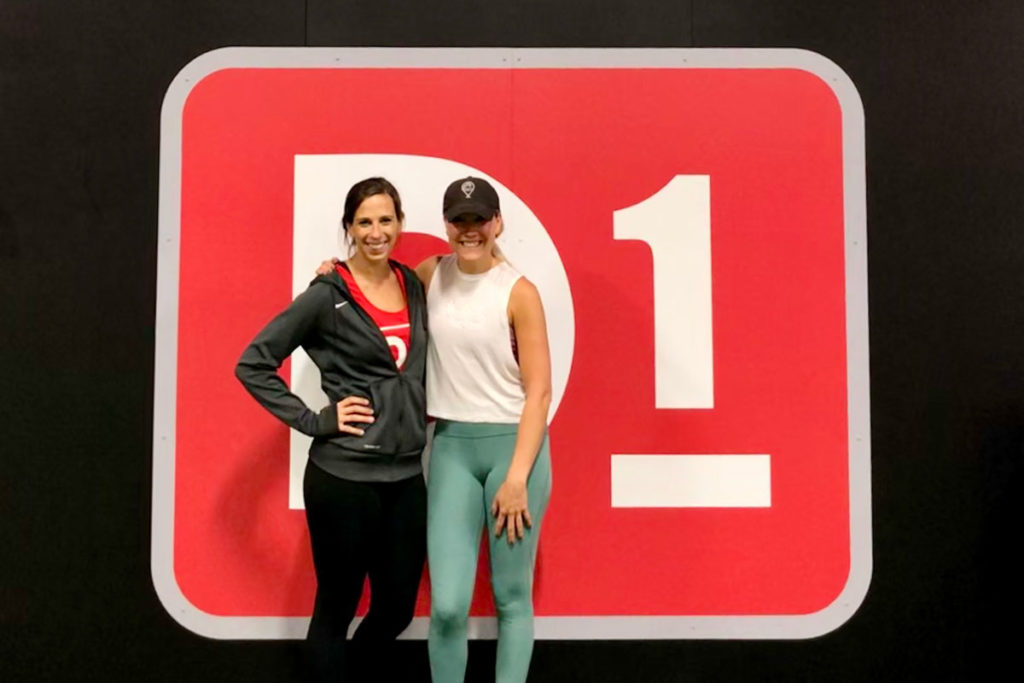 After warming up, Kelly ran through the class format. We each got our own weightlifting station and could go at our own pace (I always struggle to not fly through exercises– Kelly helped me slow down and focus on the movement). The workout was broken out appropriately into their 5 sections: Dynamic warm-up (high knees, butt kicks and like),  Performance (snatches and multi-directional calf raises), Strength (sumo deadlifts, squat jumps, goblet squats and single-leg RDLS), and core/conditioning (sled pushes on the turf and bosu crunches), ending with a group cool down and stretch. The class flew by. I felt satisfyingly fatigued at the end, and that I got a full-body workout. Mission accomplished.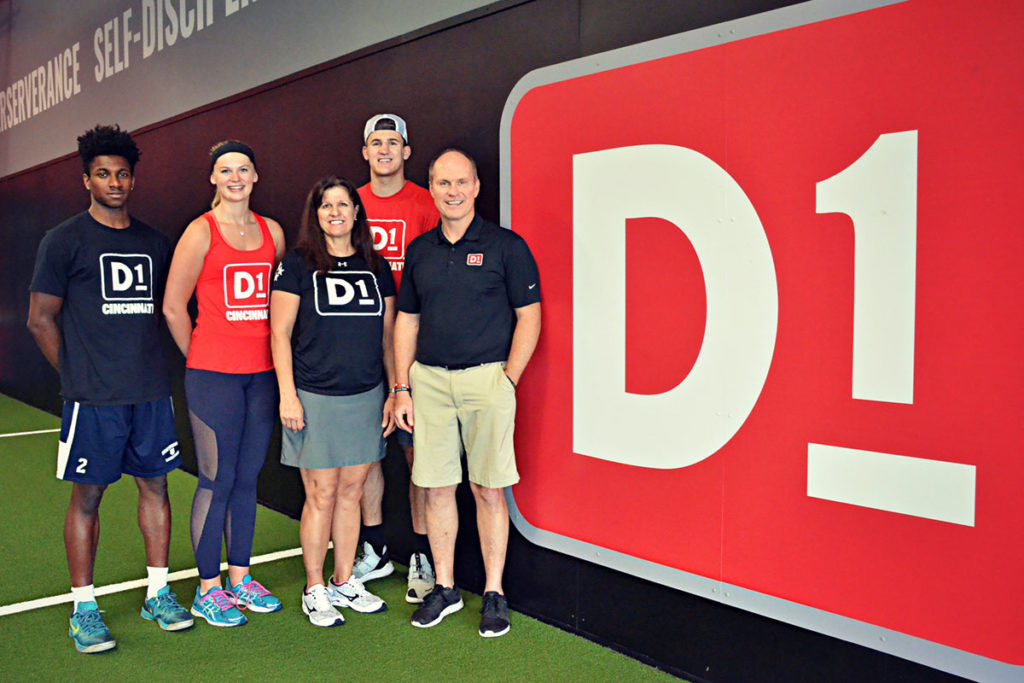 Fine Details
This facility would be a great fit for you if you live or work in (or commute through) the Loveland/Mason area, are looking for more of a performance, athletic format, and want to step up your training program. OR, consider it if you have a daughter or son who is looking for a training facility to help them with their athletic performance.
Molly Davis
Molly Davis is the co-founder of Quidwell where she assists women in finding their personalized version of health. Outside of Quidwell, she is an account manager for a local boutique social media agency where she helps businesses grow through creative practices and influencer marketing partnerships. A self-diagnosed fitness junkie, it's hard to find a fitness class that Molly does not enjoy: from boxing to weight training, dance to yoga. In her spare time, you'll find Molly bopping around town to various studios, hanging out at a local coffee shop, or exploring the latest restaurants with healthy eats.