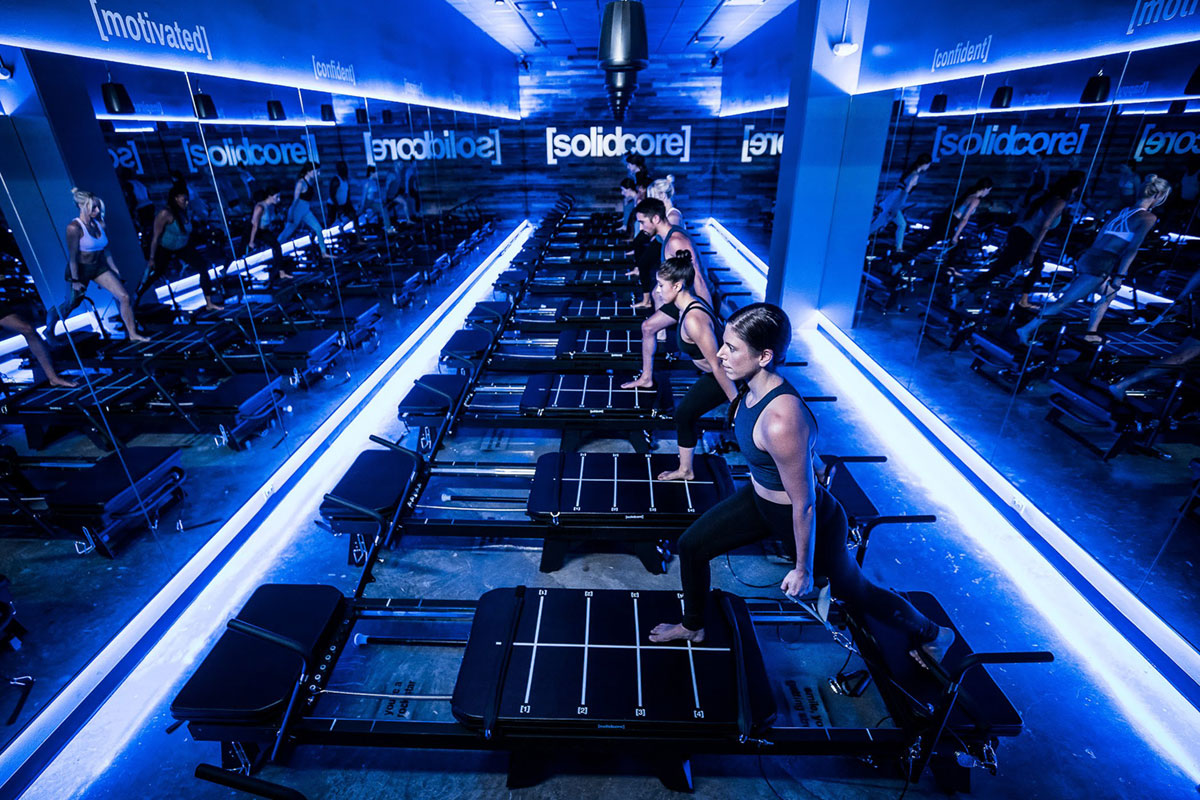 OK, I think it's about time we propose a high speed train between downtown Cincinnati and Mason. Specifically because I need a solution for getting to Mason fitness studios more often.
If you have fitness friends in D.C., you've probably heard them rave about [solidcore]. It's a pilates reformer class unlike any other, with their patented reformer they adoringly call "Sweatlana". Just last year, this DC based studio expanded and is now sweeping the nation, with new studios opening up every month.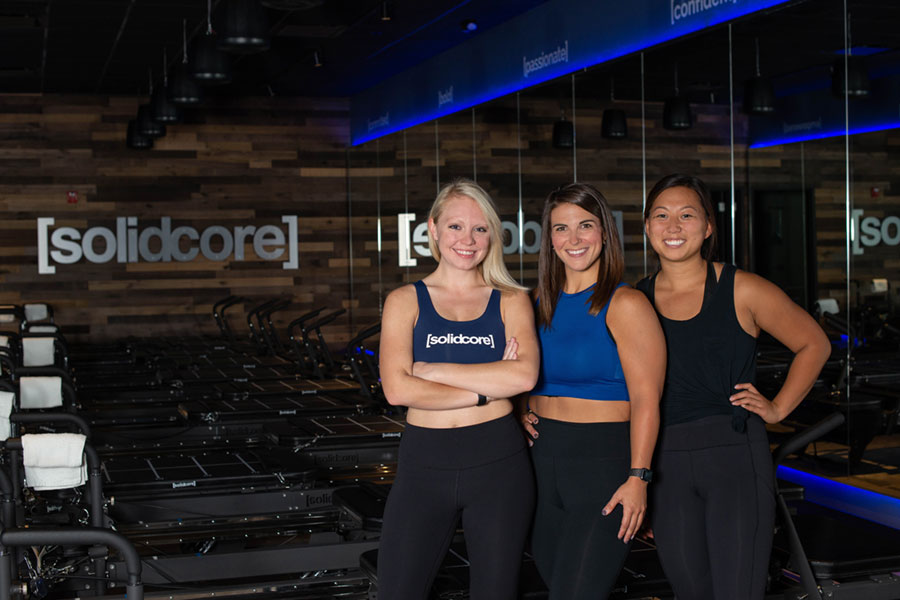 The Technique
Their site reads that [solidcore] is "unlike any workout you've ever done before", and I agree. Each class is comprised of 50 minutes of slow, controlled resistance training to "break down your slow-twitch muscle fibers [which is] the most effective way to create long lean muscle tone". And it's no joke REALLY frickin challenging.
"[solidcore] is not just a workout. We are on a serious mission to help you create the strongest version of yourself inside and out."

–Anne Mahlum
Their site says they recommend that newbies be able to hold a plank– I think there should be an asterisk that says *for at least 2 minutes at a time. The plank series was intense and relentless, but I gotta say I walked out of there feeling like I instantly grew a six pack.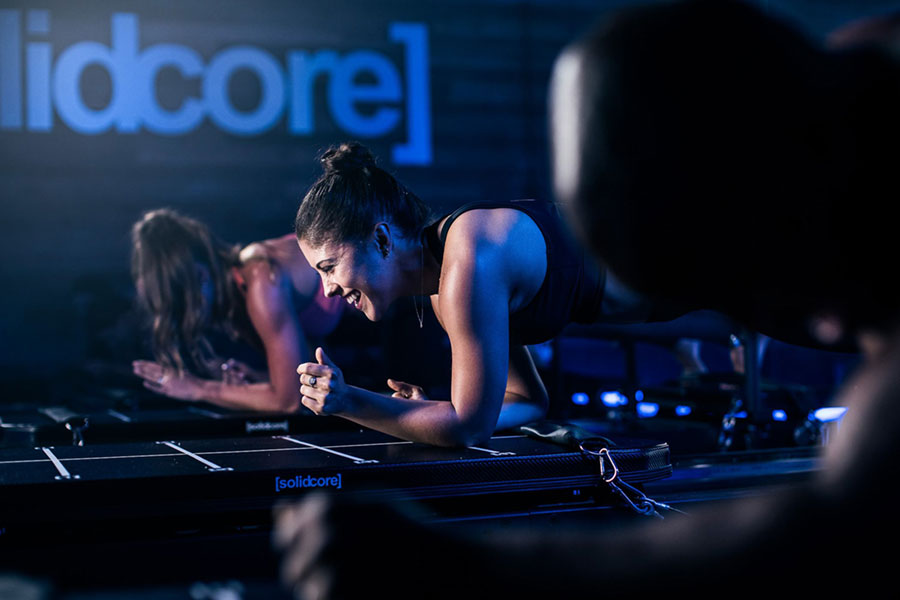 Where'd They Come From?
Anne Mahlum is the founder and CEO of [solidcore]. She opened up their first location in 2013, and has since then grown it to 59 locations and counting. This lady is a force. Prior to opening [solidcore], she was the CEO of a nonprofit organization that she founded in 2007 called "Back on My Feet", which used the power of running to alter the way homeless people see themselves to help them make positive change in their lives, including employment and independent housing. Originally founded in Philadelphia, this organization now has roots in Baltimore, Washington D.C., Boston, Chicago, Dallas and Indianapolis, Atlanta, New York City, Austin and Los Angeles.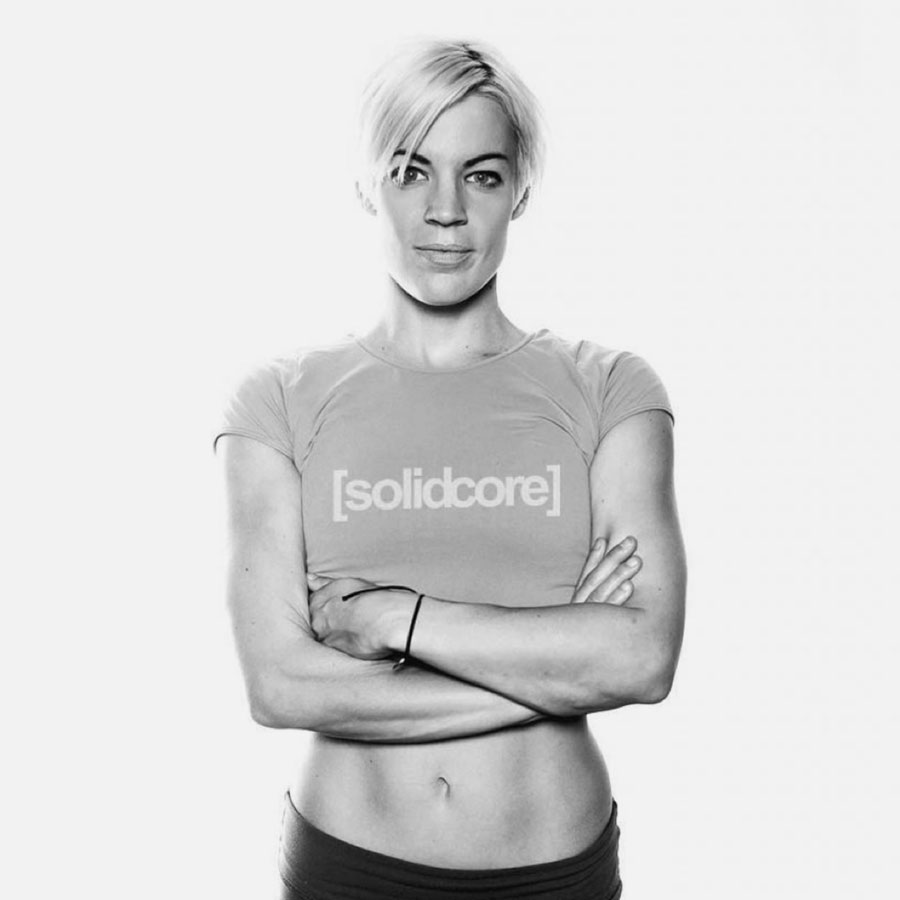 Our Experience
You can find [solidcore] in Deerfield Towne Center, conveniently sandwiched between the NoBaked Cookie Dough and Whole Foods. Do you turn left or right out of the studio after class? You decide.
The studio is very neat, clean, and boutiquey. Lockers and restrooms up front, gorgeous tempting workout gear in the middle, then the studio with rows of Sweatlanas ready to put you through a pain-meets-pleasure workout. I walked in and was quickly greeted at the front desk by the instructor. I appreciated the efficiency of the space, and how explanatory everything was. You walk in, chuck your stuff in the locker (they have coded locks so your belongings are safe and sound), hit the restroom and/or fill up your water bottle, then hit the studio.
I took a class during the first few weeks that they opened, so it was an intimate group. The hands on instruction was on point, and the instructor smoothly transitioned us from position to position. Sweatlana was about as approachable as she could be, in that the numbers and lines on the carriage made it super easy to follow along with the instructor's queues. There also are some inspirational quotes conveniently located underneath Sweatlana, which strangely really did motivate me to push myself a little further. Trust me when I say that this class will absolutely push you to your limit.
If you are interested in trying out [solidcore], good news is your first class is free. I suggest wearing leggings and a tighter fitting shirt, so that the instructor can help queue core activation and to prevent your shirt from flying up in certain positions. Sticky socks are NOT required (not going to lie, I was stoked to realize this!) This class would be good for you if you are looking for a challenge, can hold a plank* (*for at least a minute), and are interested in a full body activation. Every class is considered a full body workout, with a focus on different muscle groups each day of the week.
Molly McCafferty
Molly McCafferty is the co-founder of Quidwell where she assists women in finding their personalized version of health. Outside of Quidwell, she is an account manager for a local boutique social media agency where she helps businesses grow through creative practices and influencer marketing partnerships. A self-diagnosed fitness junkie, it's hard to find a fitness class that Molly does not enjoy: from boxing to weight training, dance to yoga. In her spare time, you'll find Molly bopping around town to various studios, hanging out at a local coffee shop, or exploring the latest restaurants with healthy eats.