Local Siblings Pair up to Produce Original Energy Bar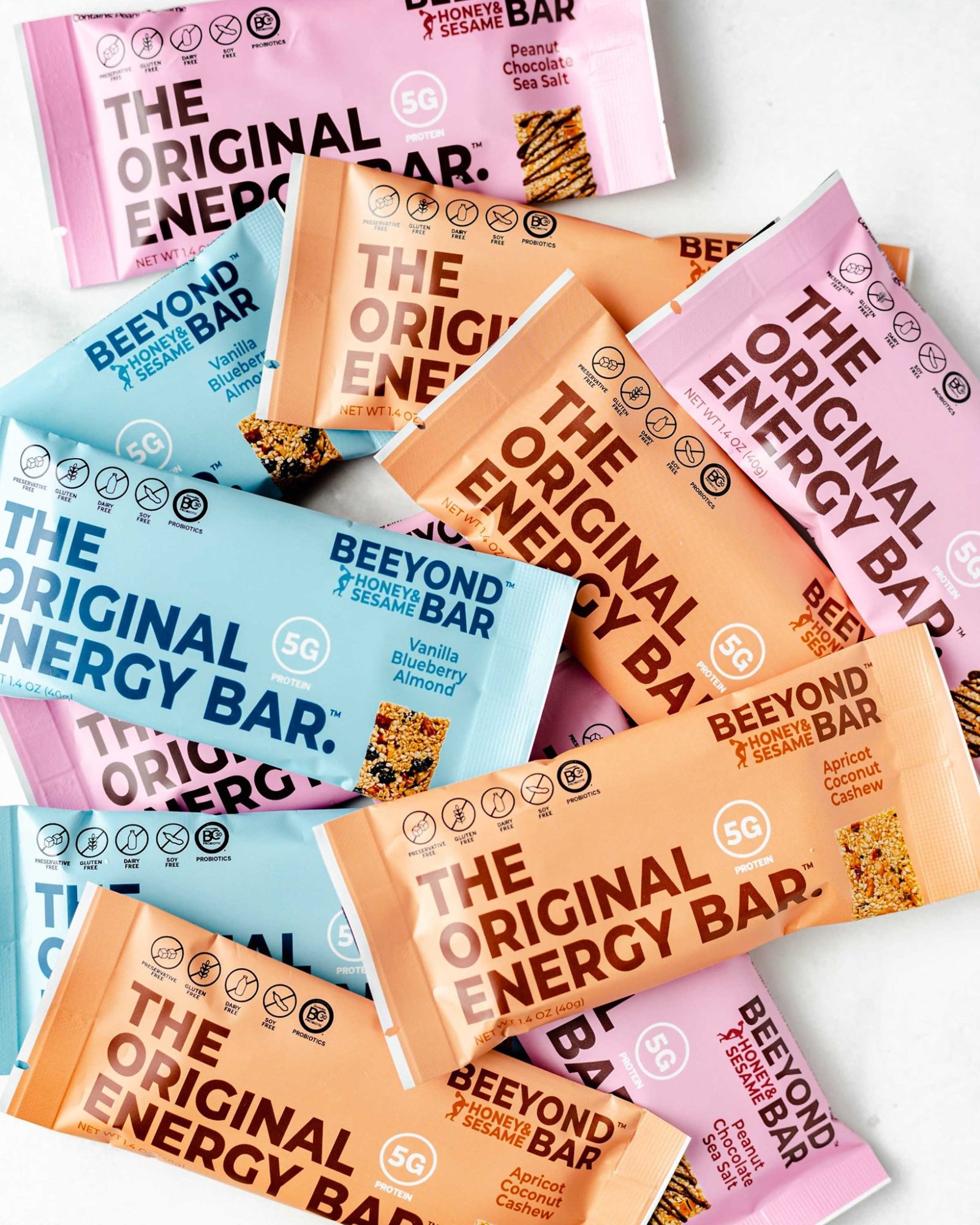 "We keep it real, so you don't have to compromise" — simple ingredients, combined the right way = fuel to power through anything! …sounds good, right?  The two sisters behind the bars thought so! And that is exactly why they created Beeyond Bar — the M.O. and mission behind this local brand realizes that even in a convenience-driven world, what we put into our bodies directly impacts how we feel, think, and perform!
Angelina and Andrea, sisters + friends + business partners, came together to start Beeyond Bar as they became frustrated with the amount of processed and unnatural ingredients in the packaged bar scene in this country…three cheers for that! Their parents came from Greece where the formulation of this recipe gets its start —  Olympians used to eat a combination of honey + sesame prior to competing — take that all-star combo and the fact that our bodies want a combination of clean macronutrients to perform and you have the nutrient profile of this bar!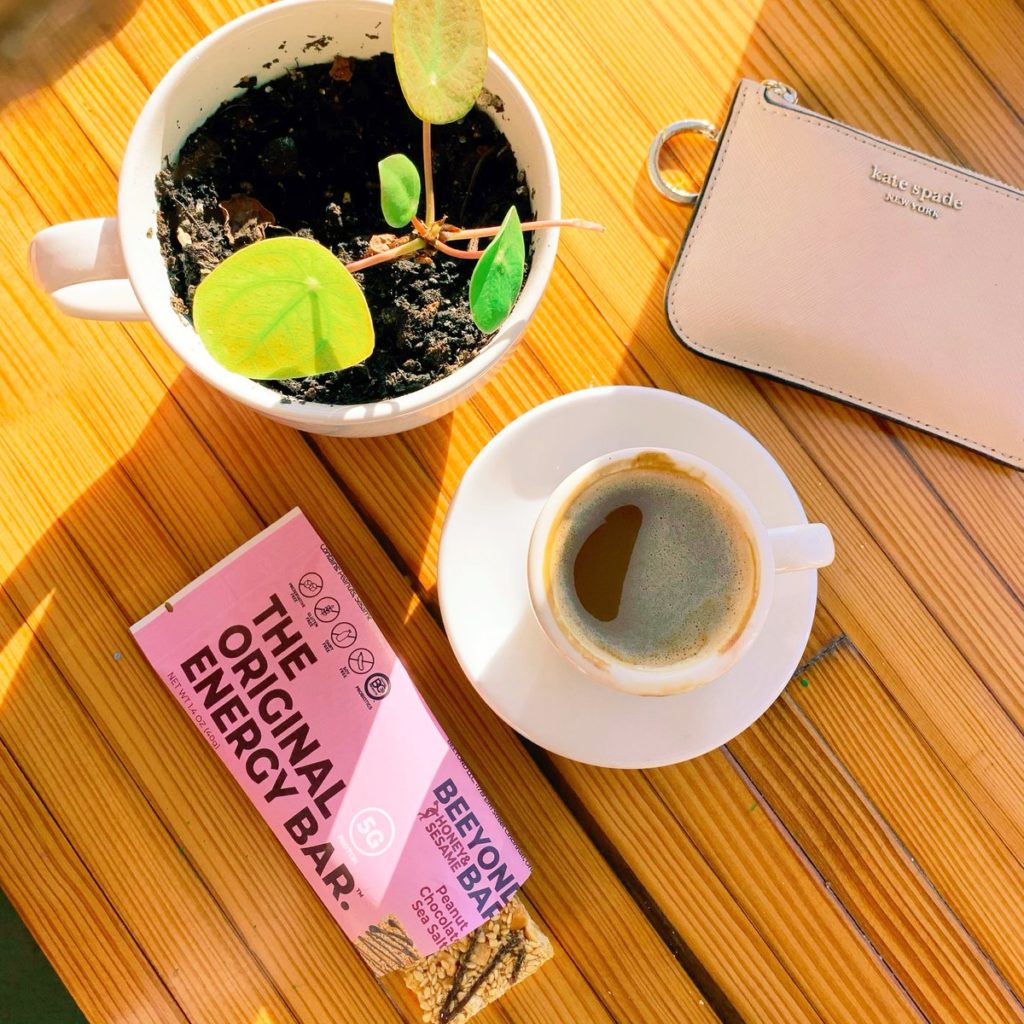 Sounds easy, but the bar wasn't born overnight. It took Angelina and Andrea 2 years of recipe trial to finally perfect what is sold and in markets today — the equation makes sense and a lot of that credit goes to Angelina's nutrition degree and her experience in the kitchen as she runs the blog, Baked Ambrosia. The branding is also beautiful and in true entrepreneurial fashion, that was done by the sisters, too! Andrea has a background in marketing and design, so she put her creative mind to the test outfitting these bars in beautiful pastel packages.
Sounds delicious and aesthetically pleasing, keep talking…
Nutritionally, these bars have a registered dietitian's stamp of approval and thumbs up. Ingredients you can pronounce and recognize, healthy fats + clean protein along with a quick + efficient energy source from dried fruits and ethically sourced honey! Added bonus, if you're fighting certain intolerances, Beeyond Bar takes it a step further and has no gluten, dairy, or soy. The final cherry on top (in my humble-gut-healthy-loving-opinion), they contain probiotics from BC-30 which is a patented strain of shelf-stable probiotics…so no need for refrigeration!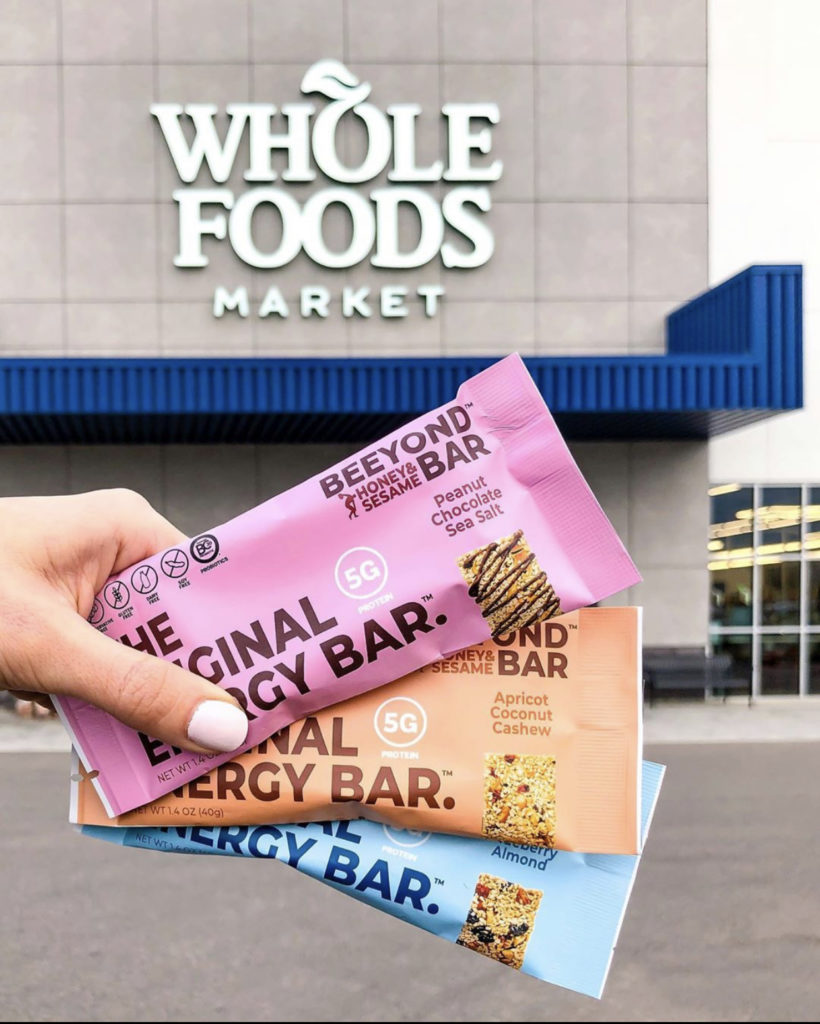 Where can you find them?
Online (check them out for their 3 bar trial!) + retailers around: Whole Foods (just launched, give them some love!)
Other spots locally: pop-ups in fitness studios like Pure Barre & Orange Theory (coming this upcoming spring/summer)
Around the country: the Chicago Nourished Festival, Fancy Foods Show in NYC, & Expo East in Maryland… in case the travel bug bites you 😉
What flavors and varieties do I need to know about?
Vanilla Blueberry Almond — maybe my favorite!! This bar contains 100% whole vanilla beans (promise you'll notice that real, natural flavor!) + raw almonds for protein, unsweetened dried blueberries
Peanut Chocolate Sea Salt (ok, let's be real…I can't pick a favorite) — the perfect combo for a peanut-lover who wants a hint of chocolate and that dash of sea salt to take you to the edge 😀
Apricot Coconut Cashew — this is like the rare gem you can't find elsewhere. My favorite natural running energy source has always been dried apricots…combine that with some sesame seeds and crunchy cashews…hello, yum!
Why grab this bar over the others out there?
It truly tastes great and is sourced with care: fair trade chocolate & ethically sourced honey (if you've ever eaten at other local business [hi Sleepy Bee!!] you won't be surprised that bees are an important part of our ecosystem!)
Local sisters with a family business — with even more local food coming your way in the coming months… stay tuned for their newest concept hitting OTR soon!
No junk or fake fillers, what you see is what you get and exactly what you taste!
Phenomenal texture — anyone else feel like some bars are too chewy or too crunchy…well, this hits the right balance of crunch & chew — in every flavor, every bite!
Questions?
When they're not whipping up batches of these bars in the kitchen, you can find Andrea and Angelina hopping around searching for the best bites & espresso, near and far, OTR, California, and visiting family in Greece and Cyprus! Reach out and show them some love!
Kayla Hansmann
Kayla Hansmann is a local dietitian and fitness instructor working with individuals one-on-one, in corporate worksite wellness, as well as various community settings. With experience from Cincinnati Children's Hospital to adult chronic disease management, she is focused on providing comprehensive and personalized nutrition to all individuals in various stages of life to achieve their personal goals and best state of health. Kayla has written and spoken on various nutrition topics in her personal blog, Cincy Fit Foodie, as well as Whatthefit, Cincy Lifestyle, Youcanpoundthis, and more! -- she loves making the world of food creative, realistic, and fun (with a lot of corny puns along the way)!