5 Reasons You Need Passive Income More Than Ever with Emerald Sparks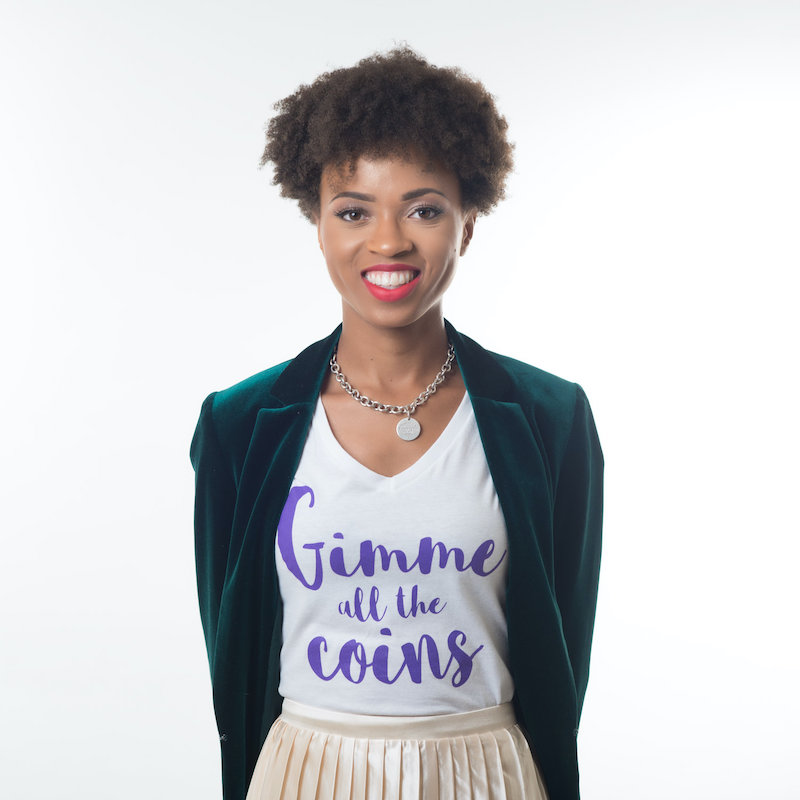 Having one source of income is a risky lifestyle that no one should live in 2020. Whether you're a side hustler or a full-time business owner, "Making money while you sleep" should always be a top priority. By day I am an accountant, but I have invested in stocks to put a little cushion in my income for several years now and can't imagine life without investing. I love my work, but I also love to work smart and make my money work for me. I feel confident in knowing that my income is not dependent on my bookkeeping work and want business owners not to shy away from creating a passive income.
Passive income is a phrase we hear thrown around often, but what exactly does it mean?
When you create passive income, you create or acquire a product or asset one time, but continue to make money from it for years to come. The secret to creating a successful passive income is to create a product that is simple and inexpensive to produce. This doesn't mean your product will be cheap; it means you should focus on your area of expertise and solve a common problem among the people who need it the most.
You know that ebook you preordered on Amazon? Or maybe that course you purchased to learn a new skill? How about that rental property your uncle rents out to college students during the summer? These are all examples of passive income. To truly be comfortable, you need to diversify your streams of income, so that if one income source struggles, you still have others to fall back on. Not convinced? Read on.
A few reasons why you should start creating a plan of action for passive income are to:
Have a backup income when a client cancels their contract. No one wants to think about losing a client, but it happens. Instead of panicking at the idea of finding a new client to fill that space, you can find peace in knowing you have passive income that can fill that gap temporarily.
Expand your name recognition and attract new buyers from your target audience. The world is huge. With a passive income product you always have the opportunity to reach new people in your target audience. Using your products as a giveaway or creating low-hanging fruit (creating an offer people can't refuse) will attract newcomers to learn more about you and what you offer.
Attract speaking or media engagements. Event organizers and reporters are alwayssearching online for speakers or interview subjects. If you have products as part of your business and have a consistent marketing plan, the media will likely find you faster in their online searches. Adding these events to your media profile will immediately elevate your authority level, too.
Lead your prospects through a sales funnel. A sales funnel is a nonnegotiable for business owners because people want to know about your practices before they make an investment in one of your higher ticketed offerings. Showcase your expertise with smaller, more inexpensive products first, then entice those buyers with your higher priced packages.
Remove financial obligations. Passive income offers you a chance to save more money for retirement, pay off student loan debt, or finally eliminate the balance on that credit card you've been waiting to pay off. When you have extra money in your pocket, you can allocate it to take care of things that may be holding you back.
Creating a passive income can be one the best things you can do to improve the overall quality of your lifestyle and business.
Starting out is no walk in the park; depending on what you create, your initial investment can take a lot of time and energy to produce. However, the time is worth it when you have the opportunity to save time in the long-run by letting your product make money for itself. Passive income helps you do more of the things you love and most importantly reduces the stress and anxiety often attached to one source of income. Don't live contract to contract or client to client when you have the ability to create something that can sustain you for years to come.
Emerald Sparks
Emerald Sparks is an award winning personal and business finances expert, author, and speaker, who works with individuals to become better financial stewards of their money, as well as with business owners to understand the story behind their numbers, increase their revenues, keep their profits and pay themselves a salary. From a wasteful spender to financially savvy entrepreneur, Emerald's takes her personal lessons and determination to inspire others to reach their financial greatness and solve their own misconceptions about money. Emerald is a teacher, bestselling author, motiving public speaker, and has been recognized as an Affirmed YP Honoree by the Urban League Young Professional of Greater Southwestern Ohio, Ambition List recipient, and The Wiz Nation's 30 under 30.