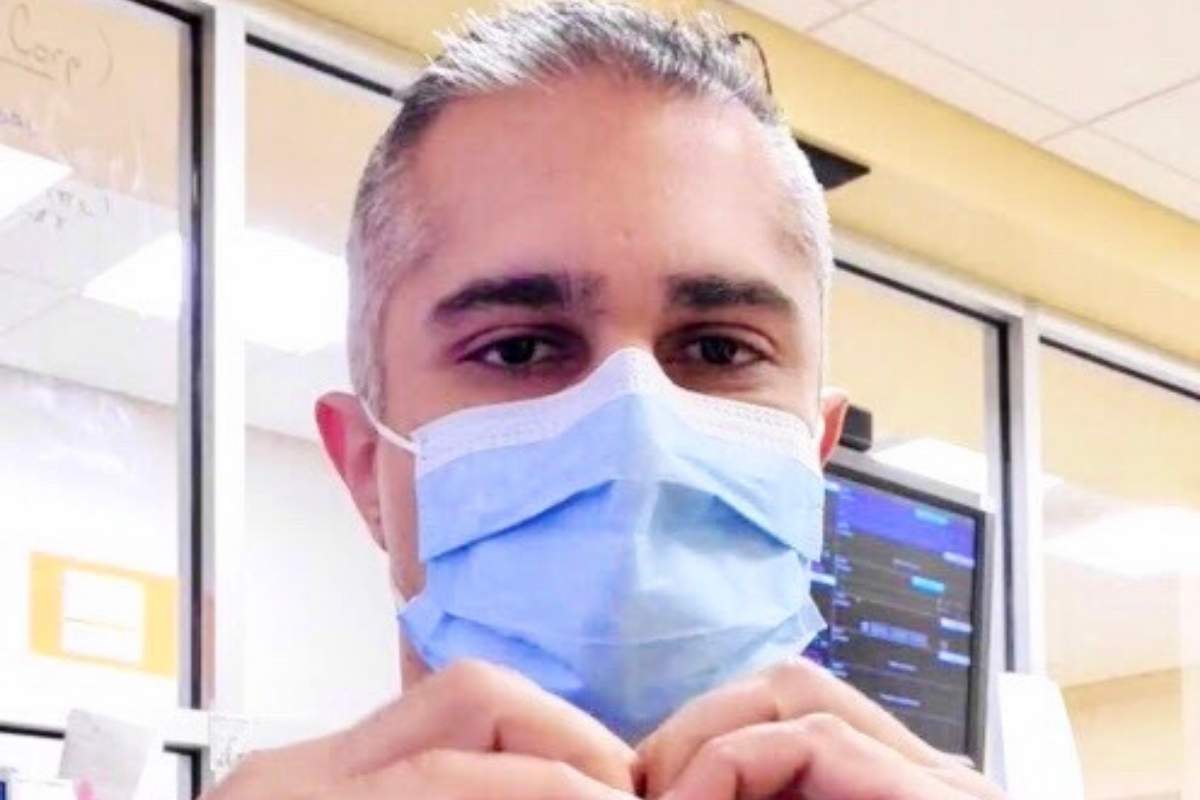 "The beginning of this COVID thing was really stressful, and conjured up a lot of thoughts of mortality given my field of work."
Read on to learn how one local Emergency Room Doc is staying sane, healthy, and positive despite COVID, and his cat who keeps interrupting his conference calls.
Who are you?
My name is Sanjay Shewakramani. I live in downtown Cincinnati and I'm an ER doctor with UC Health, and a Medical Director of the UC West Chester Emergency Department. I'm also the President and CEO of Revive Strength & Wellness in Oakley.
I'm currently quarantined with Argo, the cat, whose favorite hobby during quarantine is purring directly into my microphone while I'm on Zoom and Webex calls. She does not purr any other time. Only then.
During quarantine I've been learning how to play the piano and how to make EDM music. If I get COVID and get super sick, I am going to release my EDM song in case I never get a chance again. It's terrible. But I'd go out like a champ.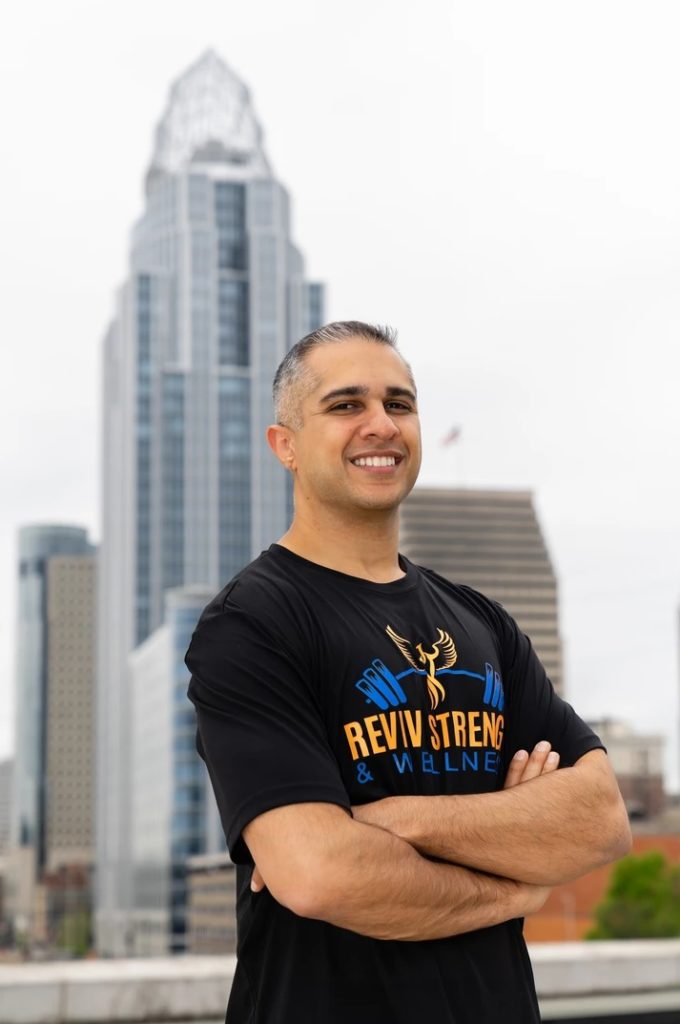 What does a typical day look like for you?
Lol.
That being said, I make sure I start my day with my habits no matter what time my day starts. Those include gratitude journaling, reading the daily stoic for the day, listening to the Blinkist of the day while I make my bed, stretching, drinking three cups of water, and meditating with the headspace app.
This routine sets the stage for the rest of my day which either includes hospital stuff, gym stuff, some weird mixture of the two, or exercise. Oh, and then I end every day with reading fiction (currently "Dune").
How are you feeling right now?
At peace. The beginning of this COVID thing was really stressful, and conjured up a lot of thoughts of mortality given my field of work. Working through that, I recentered myself on my purpose and I was able to come to peace with the threat.
I'm also blown away every day by the support of the community, and the constant encouragement and messages we receive in the hospital. This cloud is so small compared to the silver lining that surrounds it.
What's been the biggest challenge?
The biggest challenge for me was finding balance. The first two weeks (starting March 13th) were filled with 14-18 hour days planning at the hospital. I got to a point after two weeks where I was no longer needed. And originally that felt like a rejection.
And then, I realized I had done my job. So, I backed off, and I got back to taking care of myself. But I'm happy with how I did it. It was a tough two weeks, and I'm grateful for the chance I had to lead my department, safely, into this.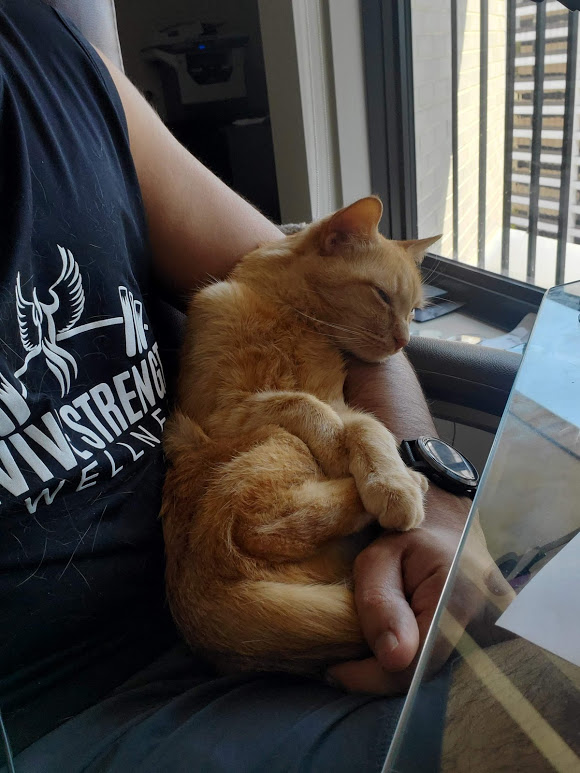 Where are you finding joy?
My joy has come through receiving so many supportive messages and donations from the community – I've received PPE from multiple friends, food from friends and strangers, and seeing the selfless efforts of many who are struggling themselves has been so heartwarming. It honestly lifts all of our spirits and the donations, and even messages, of love are making a humungous difference. As well as people understanding the importance of staying home. We are tremendously grateful.
How are you staying healthy? Mentally and physically?
Habits as above. My health coach at Revive, Luke Cousineau, gives me 5 workouts per week, and I'm using a kettlebell and a dumbbell to help stay in shape at home. I'm also running.
Meditation and reading continue to be key in bookending my days. Also, social connection, both at work, and outside of work.
Any funny moments of quarantine?
Plenty. My business Zoom calls with my Revive colleagues are a perfect blend of work and fun. Can't share specifics.
Meriden McGraw
Meriden McGraw is the co-founder of Quidwell where she works to optimize the health of women. Outside of Quidwell, Meriden combines her master's level education in mental and public health with her training in mind-body modalities to teach individuals and groups techniques for optimal wellbeing. Meriden holds various certifications in pranayama (breath techniques), positive psychology, mindfulness, and yoga. On an average day, Meriden can be found practicing yoga, drinking kombucha, dragging her husband to strength training workouts, and taking her pup for a walk.