Getting a Sweat on from Dancing at Cincinnati's Newest Studio: AKT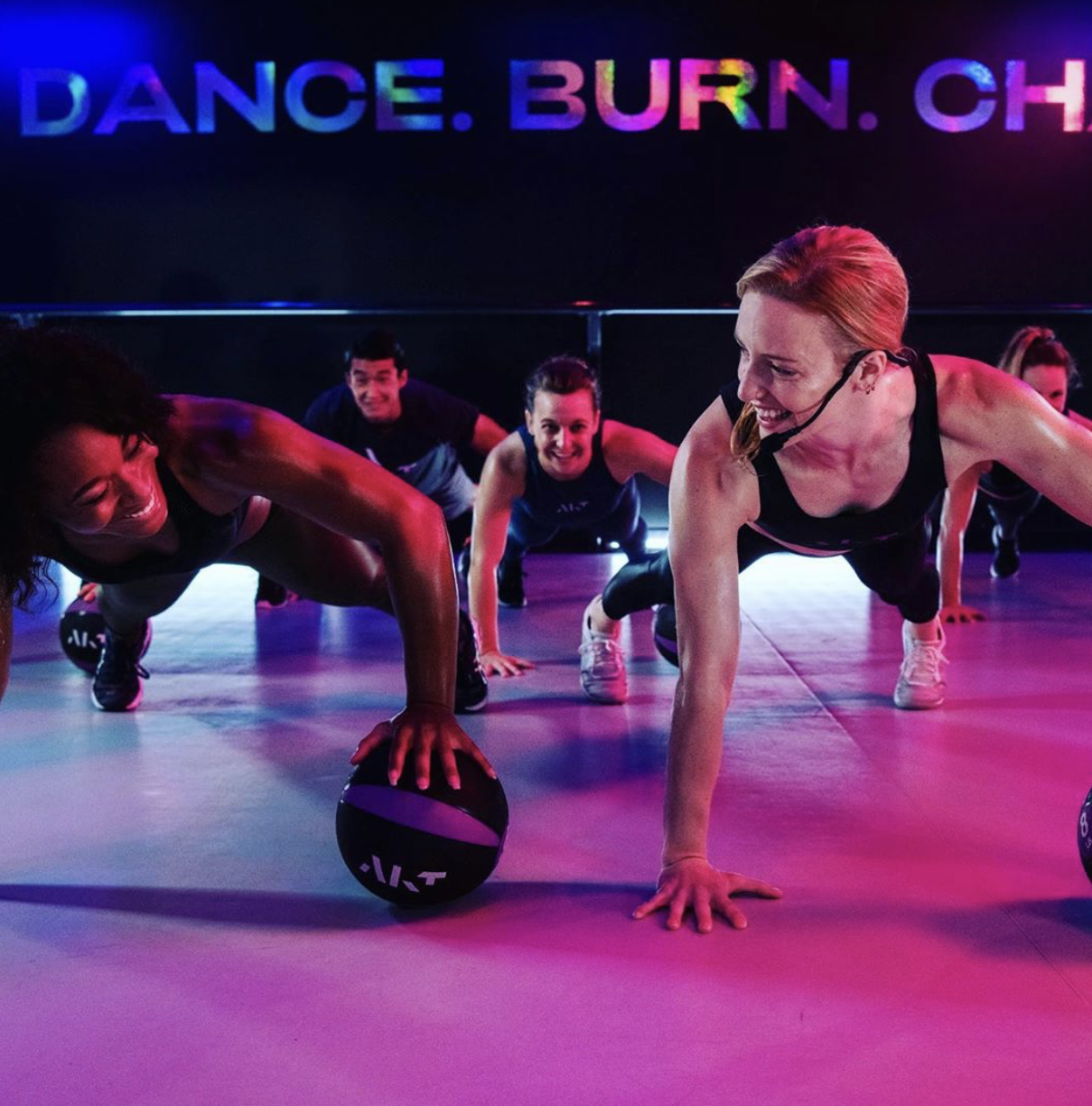 Exit 19 on 71 is quickly becoming a congregated hub of wellness spots. You can grab grub from Maplewood, grocery shop at Whole Foods, stretch at Stretch Lab, take a Pilates class at solidcore, and now you can get your sweaty groove on at Cincinnati's first AKT studio.
AKT is a full body workout that combines dance cardio intervals with strength and toning. The national chain get it's name from it's founder, Anna Kaiser. There are four core classes: Dance, Bands, Tone and Circuit.
Dance: This class alternates between choreographed dance sections and short strength intervals, putting your muscle and cardio endurance to the test!
Bands: This class alternates between functional cardio and longer strength intervals and uses a box as a prop.
Tone: This class pairs full-body strength with smaller isolated contractions to burn out large and intrinsic muscles on every plane of motion. It ends with a foam roll.
Circuit: This is a full body circuit training class that combines plyometric full body power exercises, with medium weight compound strength movements in 30 second and 15 second intervals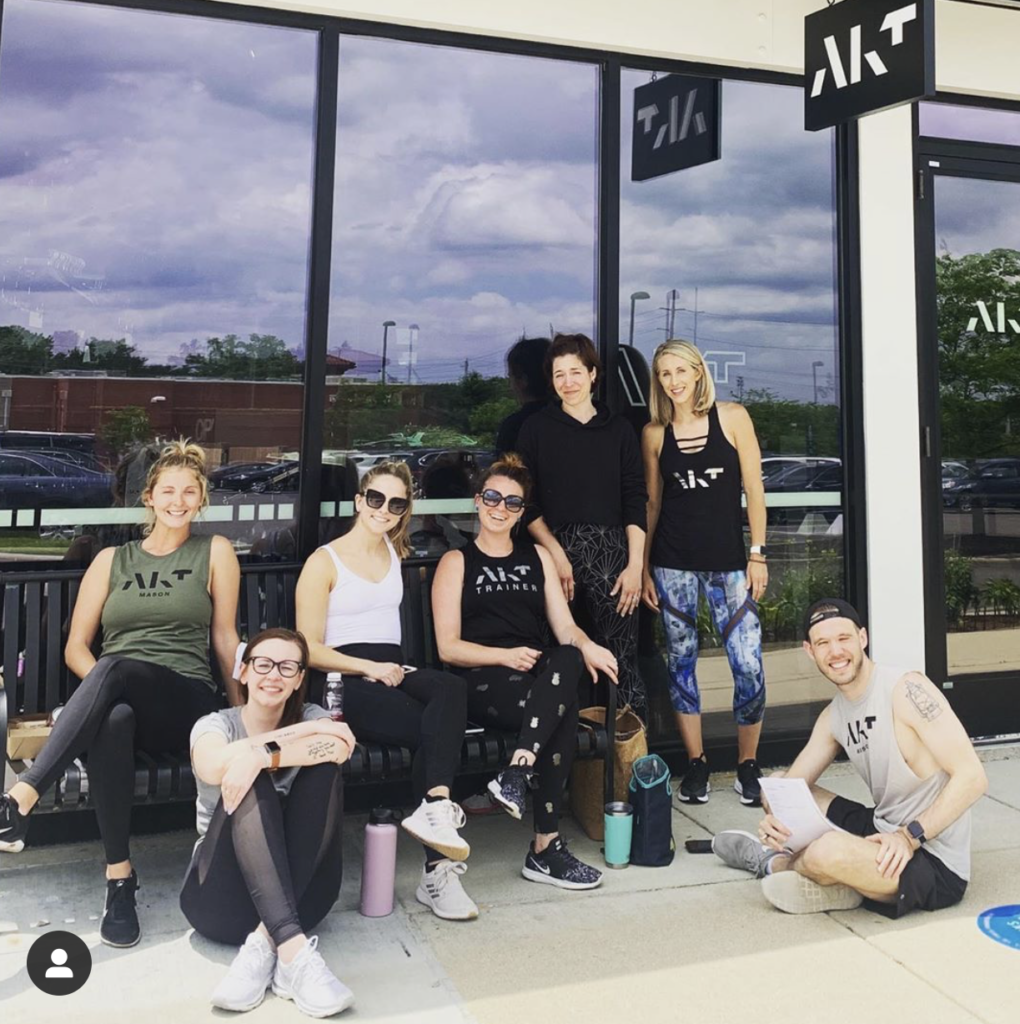 New programming is created every three weeks by the founder and taught nationally to instructors. So, you'll never get bored with the routine. That being said, there are basic moves that are weaved into most workouts so once you get the hang of those you should be good to go even when the format is changed.
All of AKT's classes focus on whole body, functional movement that is low impact. If you're a dancer, you'll fit right in (look for the grapevine move), but if you're not a dancer, don't worry. AKT recommends you check out the BANDS or the CIRCUIT workout to start. Also, if you do want to hop into dance, all of the choreography is broken down step by step, so you'll get the hang of it!
The Mason AKT location is owned by Amanda Davis and has been in the works for over a year. COVID pushed back the opening date, but the studio is now open this month, July, for preview classes and will officially open in August. Amanda, who grew up as a competitive gymnast, has always loved physical activity. After working in a corporate position for years, she decided to follow her passion and open her own studio.  She wants to encourage people to become mentally and physically healthier through sweating together in community.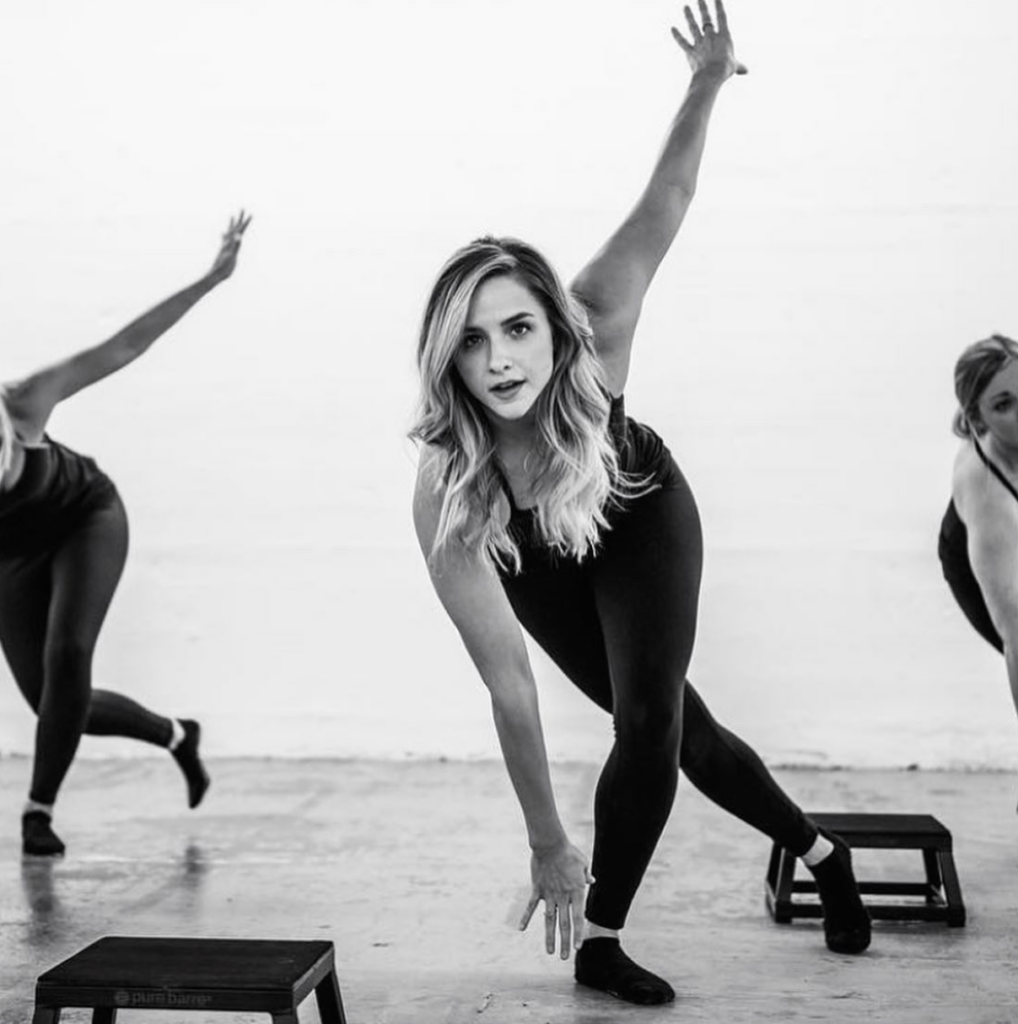 We recently did a private class for Quidwell members which was a ton of fun with lead trainer Abby Wagner.  The studio, decked out in AKT pink and black, is beautiful. And all classes are held in a dark room which is great for those of us who don't want to be seen dancing (me). 
We chatted with some Quidwell members after class and here is what they had to say about the experience. 
Krissy Grote, founder of What the F*t?!, reported back, "AKT was such a fun way to sweat! Especially now, after months of living room workouts, the energy from other people, the music, the instructors, THE DISCO BALL, was just what I needed to get me excited about moving my body."
Krissy also interviewed Amanda on her podcast. You can give this episode a listen here.
And, one of our amazing Quidwell contributor's Kayla Hansmann of CincyFitFoodie said, "AKT was such a fun fitness experience ..it felt like way too much fun for a weeknight 😉! Abby was an amazing leader for having us all in their doors for the very first time; I loved everything from her energy, to her encouragement and cuing that kept us all on beat (well, mostly on beat 😃)!!"
We didn't know before the workout that Kayla did dance growing up, so don't believe her when she says she was offbeat, she rocked.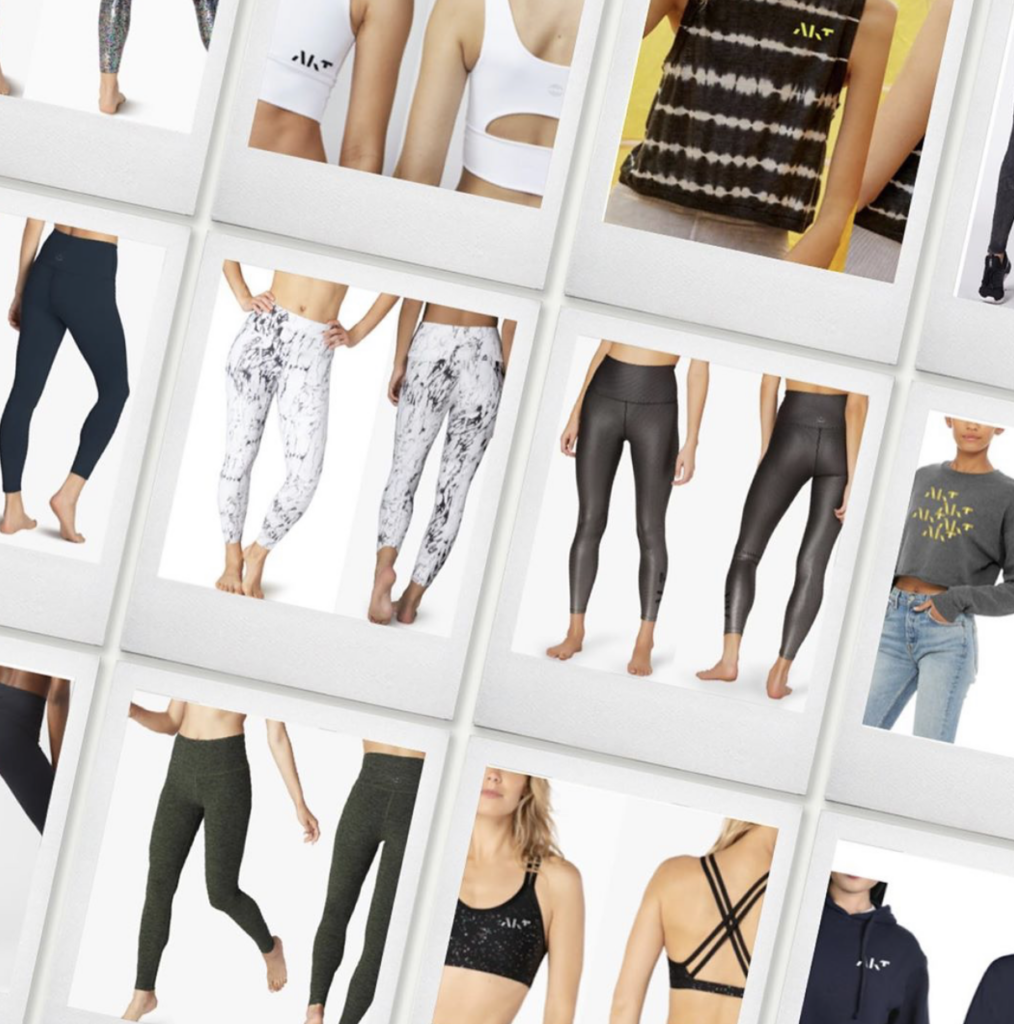 Finally, you're going to want to check out AKT's merchandise. Molly and I both own outfits which we love, and I couldn't stop pursuing the racks after our recent class. 
AKT is located at 5675 Deerfield Boulevard in Mason in the Deerfield Shopping Center. Go check out a class and let us know what you think!
Meriden McGraw
Meriden McGraw is the co-founder of Quidwell where she works to optimize the health of women. Outside of Quidwell, Meriden combines her master's level education in mental and public health with her training in mind-body modalities to teach individuals and groups techniques for optimal wellbeing. Meriden holds various certifications in pranayama (breath techniques), positive psychology, mindfulness, and yoga. On an average day, Meriden can be found practicing yoga, drinking kombucha, dragging her husband to strength training workouts, and taking her pup for a walk.