Fit Mama in 30: Prepping Your Body for Labor Step One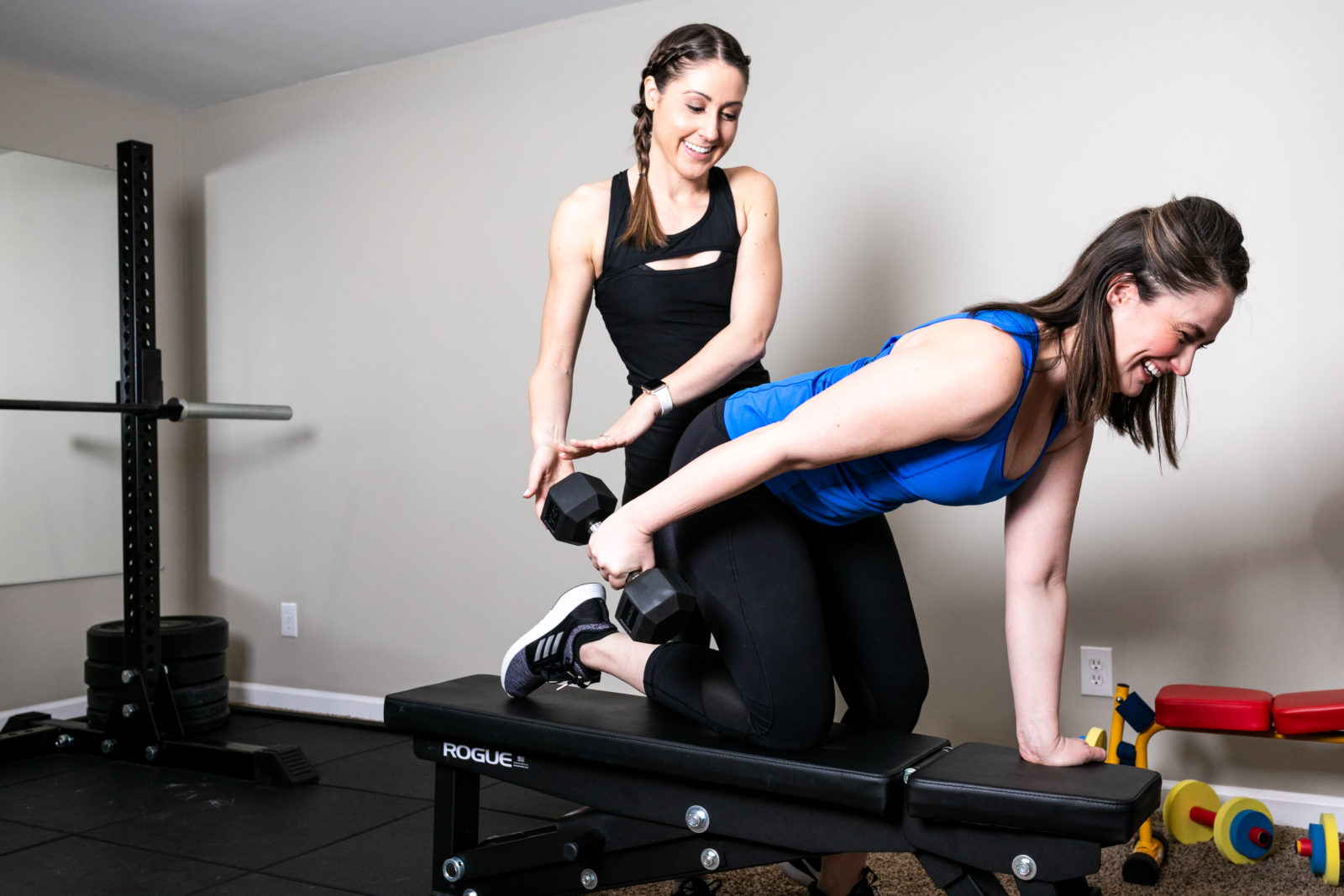 I thought a lot of things about pregnancy before I got pregnant. Anddddd, turns out I was wrong about most of them. One of my incorrect assumptions was that daily movement and physical activity throughout my pregnancy=labor prep. At about 10 weeks pregnant, I started the Fit Mama in 30 prenatal program which provided me with a different perspective.
Cari and Bailey Oschman, two local sisters-in-law, started Fit Mama in January of 2017. Cari is a Nutritionist and Bailey is a Registered Dietitian, and both are personal trainers. Despite their personal and professional dedication to health, both quickly realized how difficult it was to fit in their typical hour plus in the gym every day, and to also find the time to cook nutritious meals for their family. If they were struggling, they thought, other Mom's must also be struggling to maintain health while juggling life responsibilities. And so, they set out to help.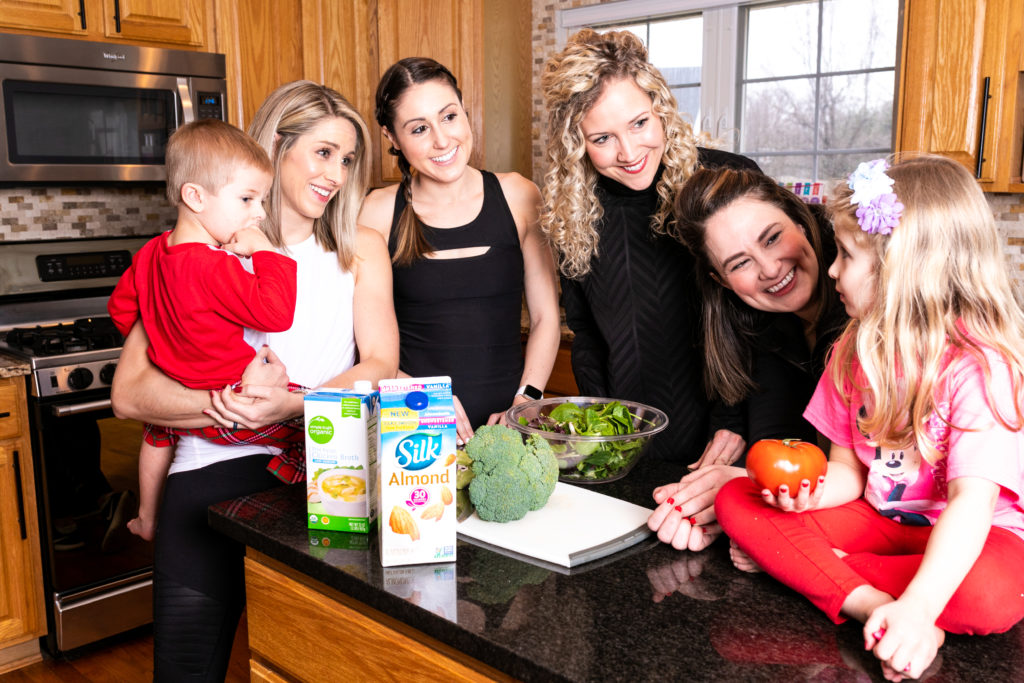 Fit Mama In 30 is a 100% online program and community for women. Today they offer three main program tracks; prenatal, postnatal, and traditional Fit Mama (FM). All three programs have a similar layout, 30-minute workouts that can done in your home (sometimes with your kid crawling on your back) and dietitian designed meals that can, you guessed it, be made in 30 minutes or less.
When you enroll in any of the programming options, you receive access to an online portal with their detailed nutrition program, weekly workouts with videos and printable workout sheets, and monthly workout calendars or tracking charts. A major plus-all of this is in one spot and can be accessed from your computer or phone.
As I said, I've been doing the prenatal program for about 3 months now. This programming track is broken down into three segments: foundational, strength, and labor prep. I've done the first two segments and will start the labor prep (meant for third trimester) in a few weeks. What I have found most helpful are the foundational warmup videos.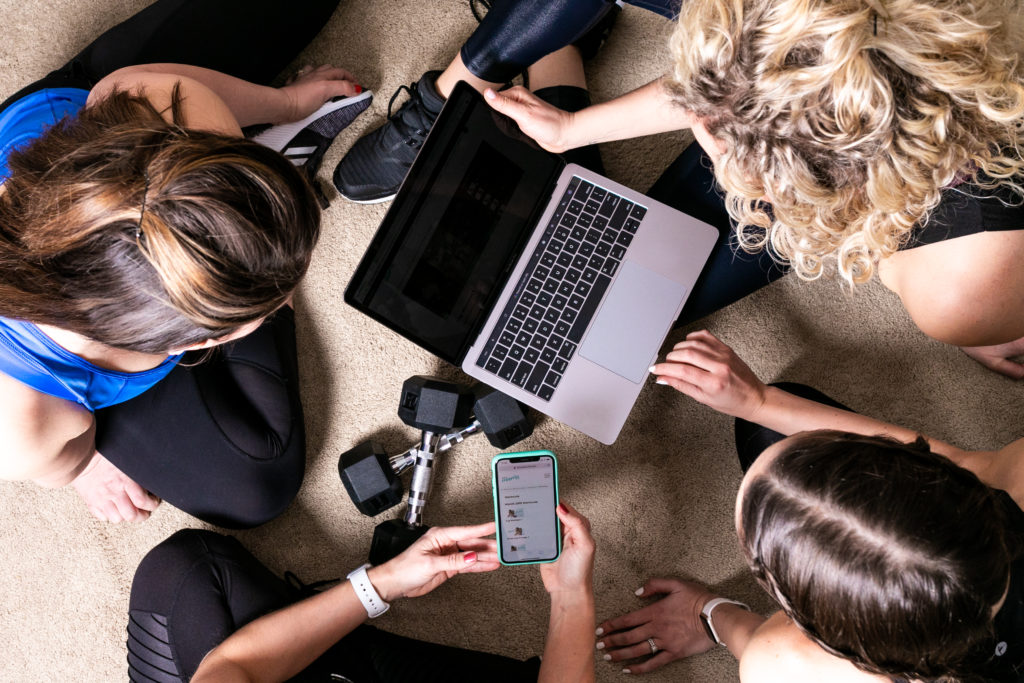 The videos explain that there are specific parts of our body that we use during labor and we need to train those muscles to work effectively in order to adequately prep our bodies to give birth. AKA, while bicep curls and long runs are great for overall health, they're not going to get your pelvic floor and ab muscles already to deliver an 8-pound (fingers crossed) human being.
The warmup videos teach and stress core activation, proper alignment and pelvic floor strength. I've gotten pelvic floor physical therapy in the past for a variety of health reasons, and the Fit Mama videos reminded me of some of the exercises I learned through PT that I haven't done in a few years now. I was also reminded about how little we think about our pelvic floor muscles. Crazy.
Before you move on to the strength phase there is a little checklist that you're instructed to complete—you need to master the warmup exercises. I work out pretty much every day and mastering the pelvic floor exercise was difficult for me. It makes sense. When we don't focus on specific muscles, those muscles won't get strong. And I can safely say that none of my workouts prior to this program were targeted toward my pelvic floor muscles.
The warmup videos in the foundation stage also instruct participants through breathing exercises to get to the deep ab muscles, the ones that aren't as easy to access, and the ones that you'll need in labor. Finally, what I thought was helpful was the reminder to watch my alignment. It's real easy already with this growing bump to bring curvature to my low back, and I'm already starting to get some mild aches and pains. The alignment reminders are a huge help.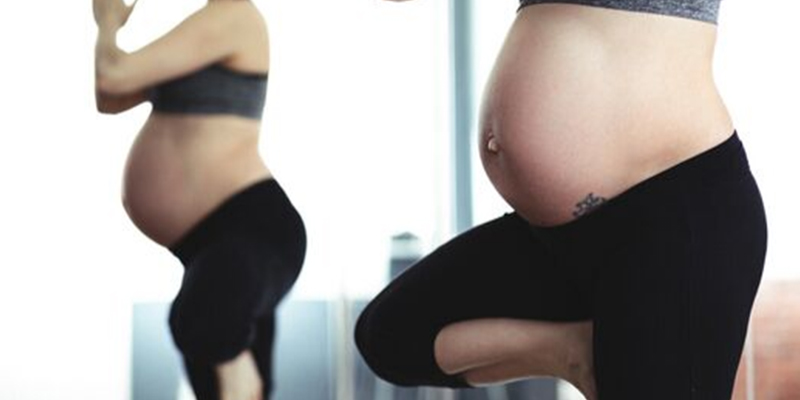 Beyond the workouts the introduction information provided on supplements, foods to avoid, foods to stock up on, nutrition facts, etc. is EXTENSIVE. See ya later deep dark hole of google.
Like I said I'm in the strength phase now. Stay tuned for another article coming soon on that aspect of the program.
If you want to learn more, check out a wide array of recipes from Cari and Bailey, here (I recommend the protein pancakes) and workouts on their Instagram here.
Interested in giving their program a try? They offer a free 14-day intro or you can learn more by joining their Fit Mama in 30 Community Group. Visit their Facebook page  and request to join!
Cheers, to strong pelvic floor muscles!
Meriden McGraw
Meriden McGraw is the co-founder of Quidwell where she works to optimize the health of women. Outside of Quidwell, Meriden combines her master's level education in mental and public health with her training in mind-body modalities to teach individuals and groups techniques for optimal wellbeing. Meriden holds various certifications in pranayama (breath techniques), positive psychology, mindfulness, and yoga. On an average day, Meriden can be found practicing yoga, drinking kombucha, dragging her husband to strength training workouts, and taking her pup for a walk.