Full Suite of Fitness Offerings Takes Root on the West Side: My Fitness Suites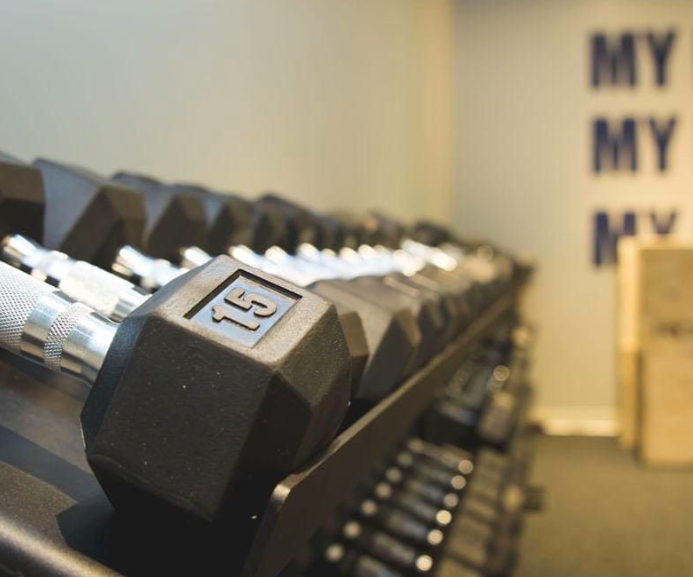 Michelle and Tyler Menke are one of those couples that you think of when you hear the term "couple goals". They are happily married with three kids, and recently decided to follow their passion for fitness and open up their own studio just off of the Rybolt exit on 74 called My Fitness Suites.
Tyler is a serial entrepreneur yoga instructor, and Michelle is a mental health therapist and certified personal trainer. They were destined to create My Fitness Suites, and nothing, including a pandemic, was going to stand in their way. The Menke's spent years researching different franchises, and, seeing that they are rather experts in the space, they knew precisely what they wanted to create.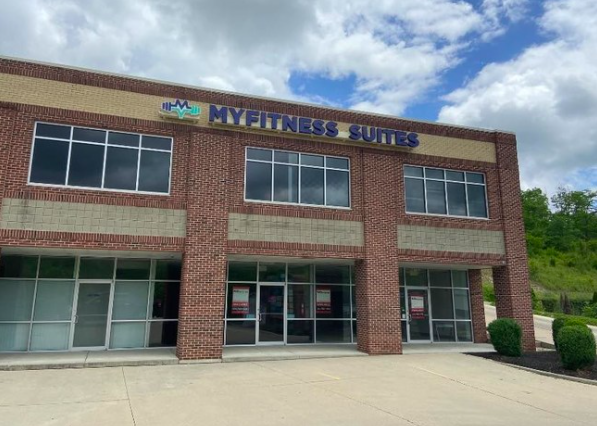 Once they realized that no franchise matched what was in their heads, they decided to build it from scratch. My Fitness Suites is a collection of a WIDE variety of fitness offerings rolled into one space. At a glance, there are two fitness rooms: one with a dozen squat racks, benches, and free weights, another with hardwood, ballet barres, wall to wall mirrors and the option to add heat with infrared cove heaters.
Between these two spaces, here are just some of the classes that are offered: Strength-Yoga (Hot, Power and Vinyasa), Hot barre, TRX-Bootcamp, and HIIT. They also have an all-star lineup of instructors two of which were fitness instructors in NYC that relocated to take this job at My Fitness Suites. Casual.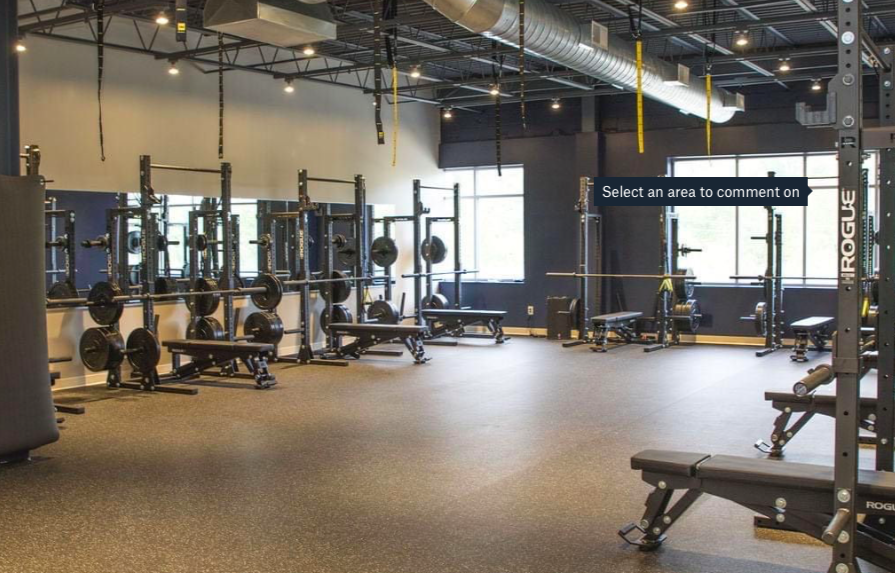 I took Michelle's noon class –a full body focus where you get you own squat rack, bench, weights and mat to do work. Being someone that loves to pick up heavy things, I absolutely loved it and can see the appeal of taking this class 2x a week as a part of your regular movement routine.
The studio is also extremley sanitary. They are the ONLY studio in the entire country that has a medical grade UV light sanitation technology and carbon air filtration, also known as an Air Rover. This device is used in pop-up hospitals across the country to filter the air and slow the spread of COVID-19 by drawing air in, treating it with a strong UVC light, pushing it through carbon filtration and spitting out clean air. It changes the air in the room over 10 times an hour! Seriously remarkable.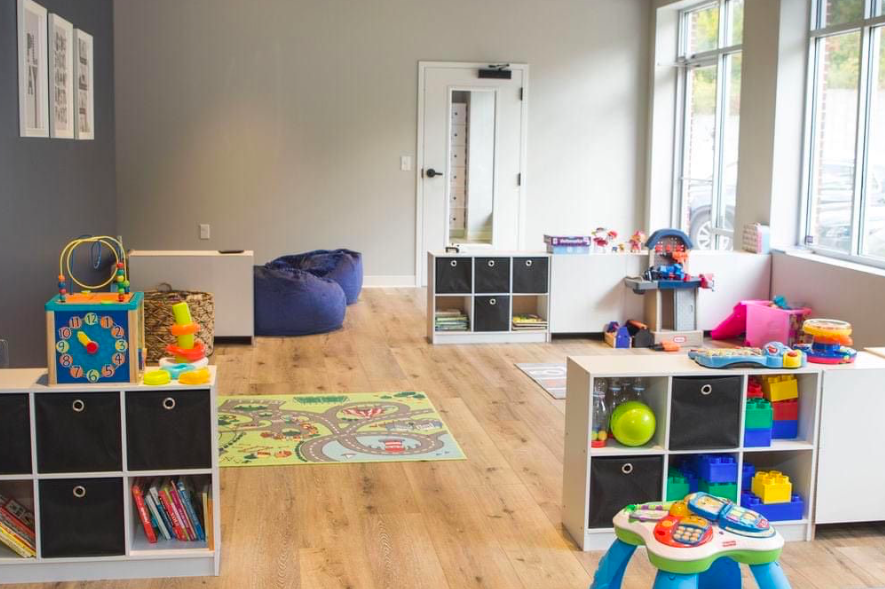 Oh, and did we mention they have childcare? Three designated spaces, one for newborns, one for toddlers, and another for more school age kiddos. My Fitness Suites is a great fit for you if you are looking to belong somewhere that has a wide variety of fitness offerings, live or work near the west side, or don't mind the commute (18 minutes door to door from downtown Cincy), and want childcare. Anyone can drop in for $15 a calls, or you can purchase 4, 8, or unlimited packages.
Molly Davis
Molly Davis is the co-founder of Quidwell where she assists women in finding their personalized version of health. Outside of Quidwell, she is an account manager for a local boutique social media agency where she helps businesses grow through creative practices and influencer marketing partnerships. A self-diagnosed fitness junkie, it's hard to find a fitness class that Molly does not enjoy: from boxing to weight training, dance to yoga. In her spare time, you'll find Molly bopping around town to various studios, hanging out at a local coffee shop, or exploring the latest restaurants with healthy eats.