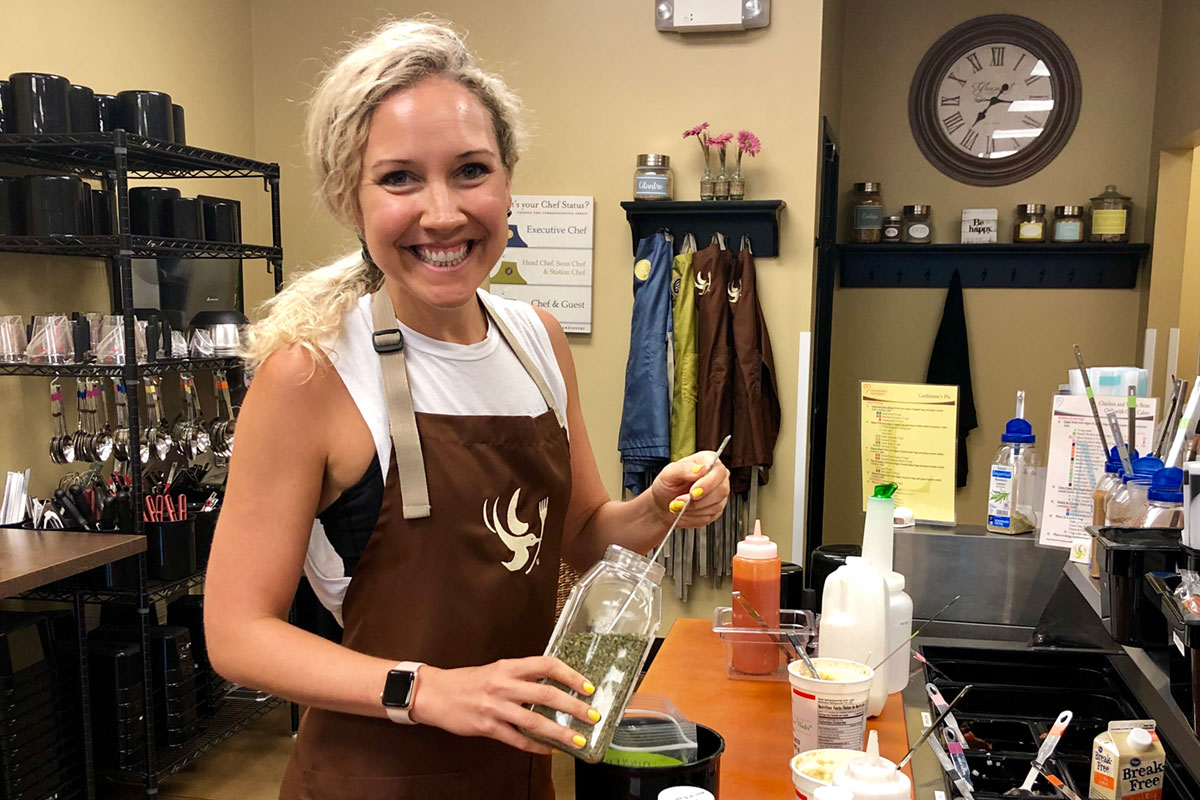 When it comes to making a home cooked meal, there seem to be endless amounts of barriers for success. Time, money, supplies, space, recipes, to name a few. So, what if we told you all these barriers could be eliminated? You'd probably be real into dining in, right?
Let us introduce you to Dream Dinners, a food prep business with multiple locations across Cincinnati where you make homemade meals for your family in their store, then freeze, thaw and cook when you are ready at home. We visited the Anderson location recently to see what it's about.
The Background
In an ideal world, I would prep my meals for the week every single Sunday. But, life gets in the way and I oftentimes find myself lacking inspiration, missing ingredients for recipes I intended to use, needing to make a run to the grocery, anddd then running out of time. Dream Dinners seems to be a great solution to all of these issues.
Every month, they roll out a new menu of seasonal dishes. After reviewing all of the nutrition and details of the meals, you can select what meals you would like to make, how many people you will be serving, and the portion size you desire (medium or large). You then pay upfront and set up a time to come in to assemble the meal ingredients.
Our Experience
What I appreciated the most about this process was the simplicity of the assembly (everything is color coordinated, with the appropriate measuring spoon or cup placed with the ingredients), AND the ability to customize meals based on your preference.
I should have thrown them into a tizzy when I came in and shared that not only am I dairy free, I am also trying Keto for the month. But the special events and customer service coordinator, Krysti, and her team couldn't have been more accommodating and helpful. She provided suggested modifications, let me swap out sides and ingredients, all without compromising the end result: a delicious meal that would satisfy myself AND my non-dietary restricted boyfriend 😉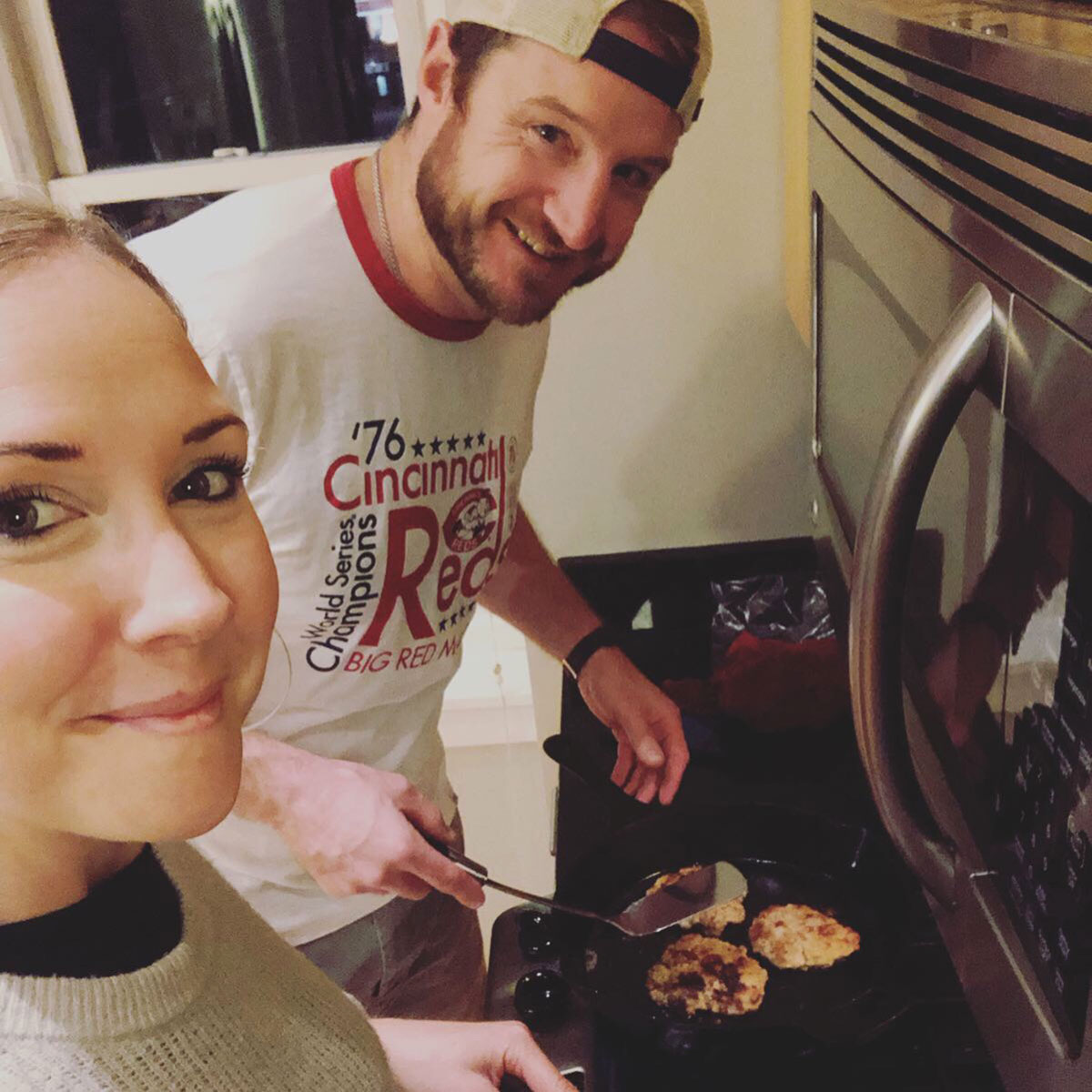 Note that I did this solo, but there were a lot of cute couples and friends in there assembling their meals together which I thought was adorable and a fun idea! They serve appetizers during the process, so if you get a little hungry while prepping your meals, you have something delicious to munch on.
The meals that I assembled were the Rosemary Smokehouse Turkey Burgers, and the Chicken and White Bean Chili with Corn Flakes. I pretty much changed everything about the Chicken and White Bean Chili (no beans, no corn flakes, no corn…. BUT added extra chicken and some mushrooms). I ran home and made the chili right away and it turned out phenomenal. I ended up getting 3 dinners out of my 2-meal order (score).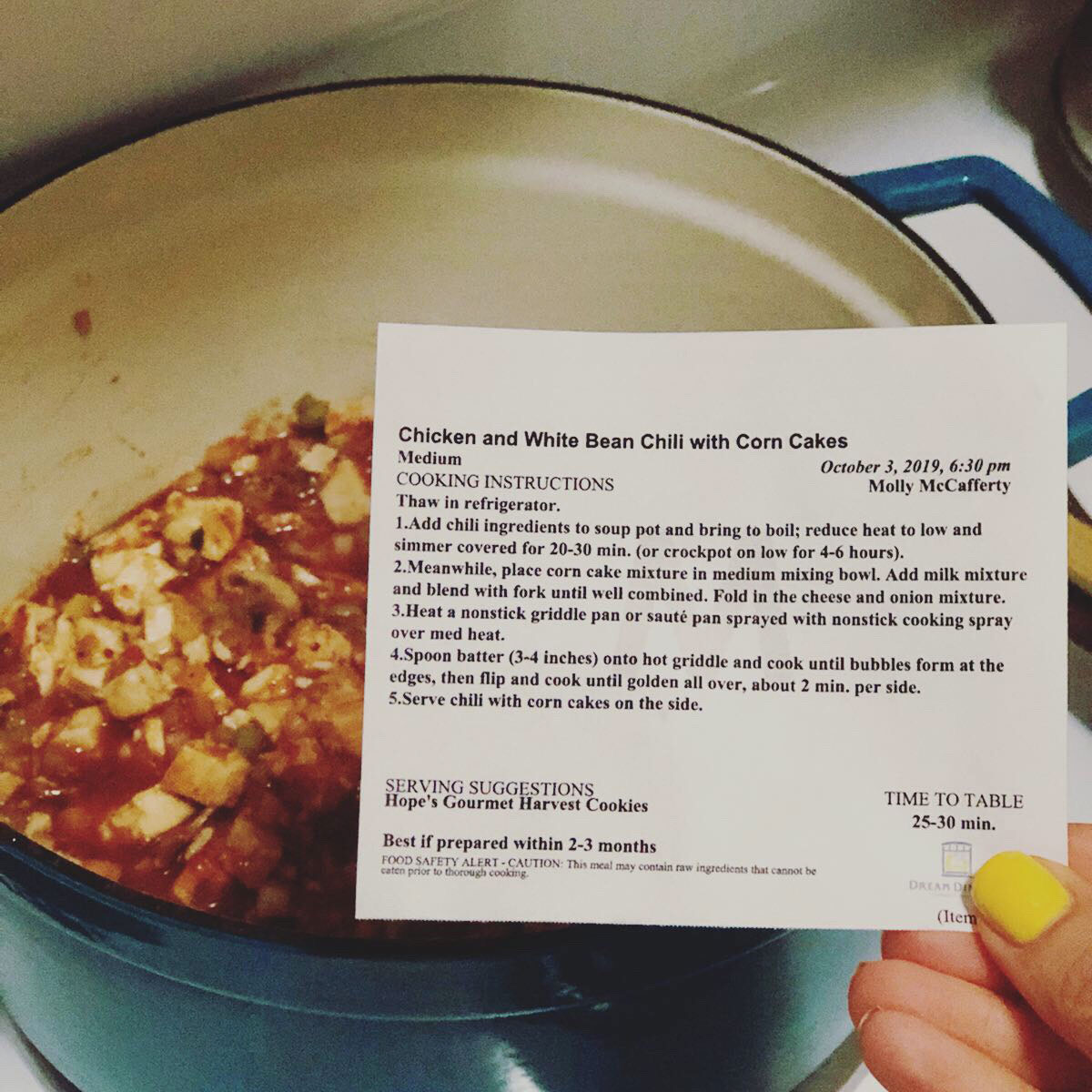 Knowing that I wouldn't be needing additional dinners at home that week, I threw the turkey burgers into the freezer. A few weeks later, we thawed them out and made them for dinner. They were SO juicy and had so much flavor, I was super impressed (as was Hank). The green beans with toasted almonds made a great side (subbed out for the shoestring fries). We ended up making 3 burgers out of the two, so again, 3 meals versus the expected 2.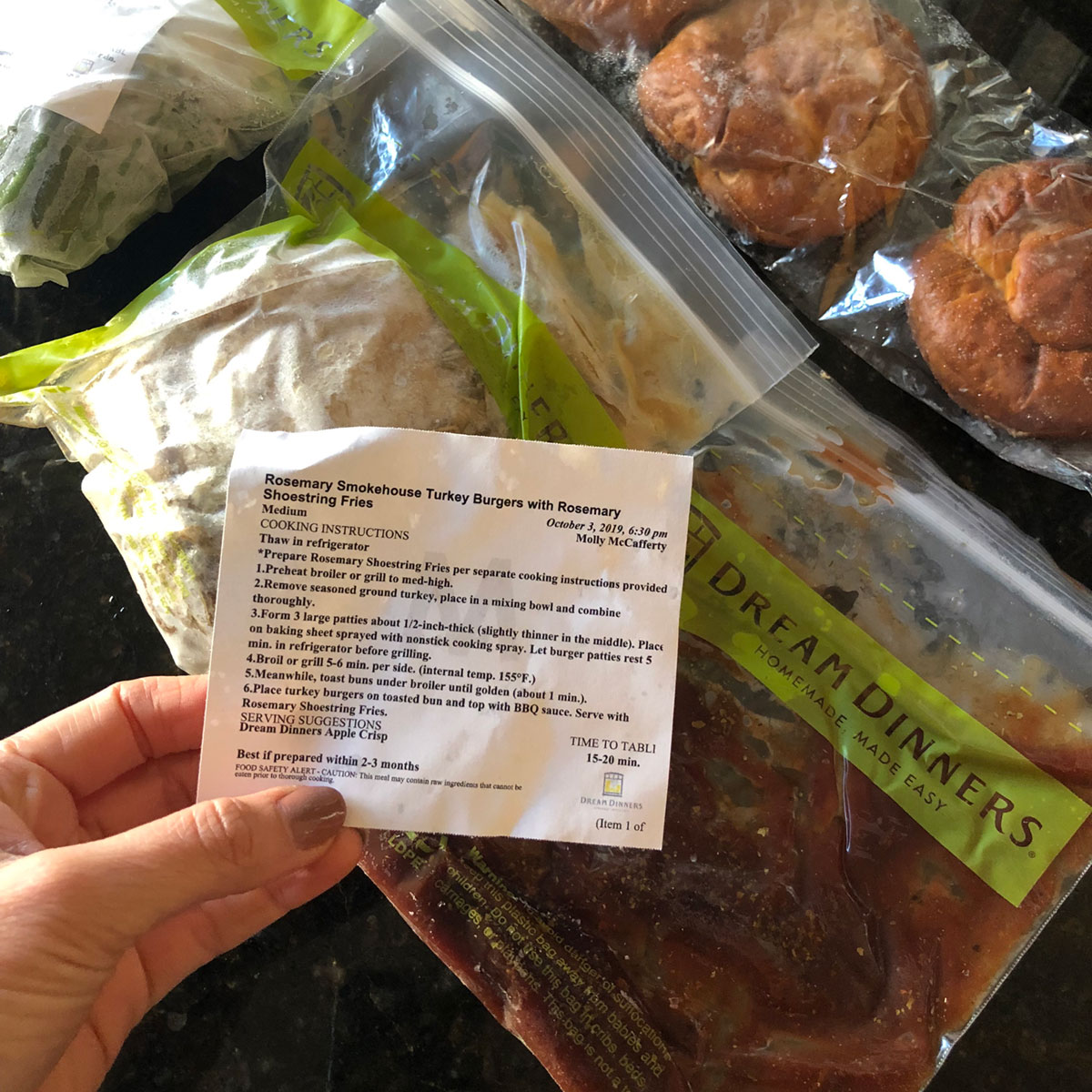 What To Expect
Dream dinners would be a great fit for you if you lack inspiration in the kitchen, are short on time, but still value a home cooked meal for yourself and/or your family.
To browse their menu and take advantage of their introductory offer ($84.95 for 6 medium dinners serving 2-3), click here.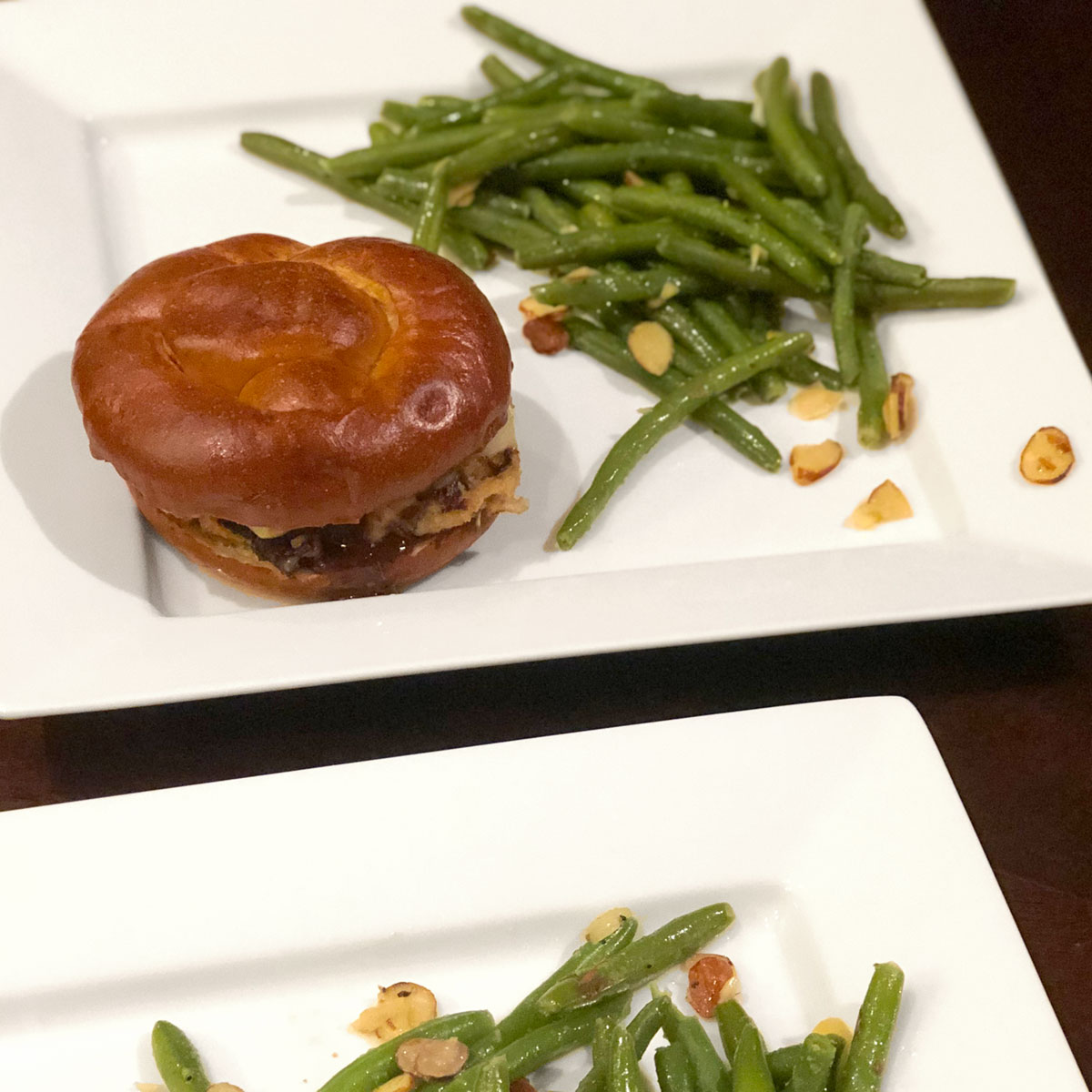 Final Details
If you're interested, you can schedule an appointment here. Each session is just $25.
Molly McCafferty
Molly McCafferty is the co-founder of Quidwell where she assists women in finding their personalized version of health. Outside of Quidwell, she is an account manager for a local boutique social media agency where she helps businesses grow through creative practices and influencer marketing partnerships. A self-diagnosed fitness junkie, it's hard to find a fitness class that Molly does not enjoy: from boxing to weight training, dance to yoga. In her spare time, you'll find Molly bopping around town to various studios, hanging out at a local coffee shop, or exploring the latest restaurants with healthy eats.