The Trainer Of The Trainers: Rachel Appel Of Prism Pilates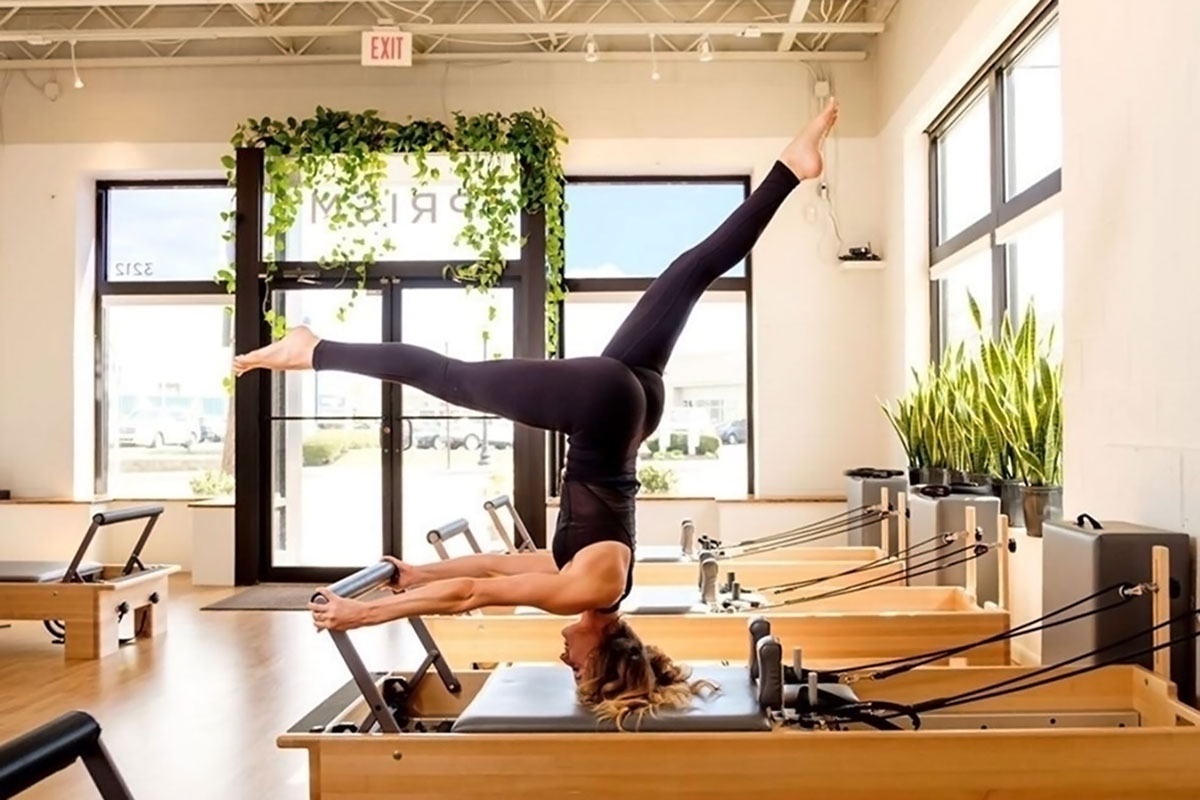 Does anyone else wonder where fitness instructors go to get fit? Sure, they are spending a ton of time in studios and gyms, but rarely are they able to get a workout in while teaching. So, once they leave class, who do they turn to and trust to help them reach their goals? The answer for many is Rachel Appel at Prism Pilates.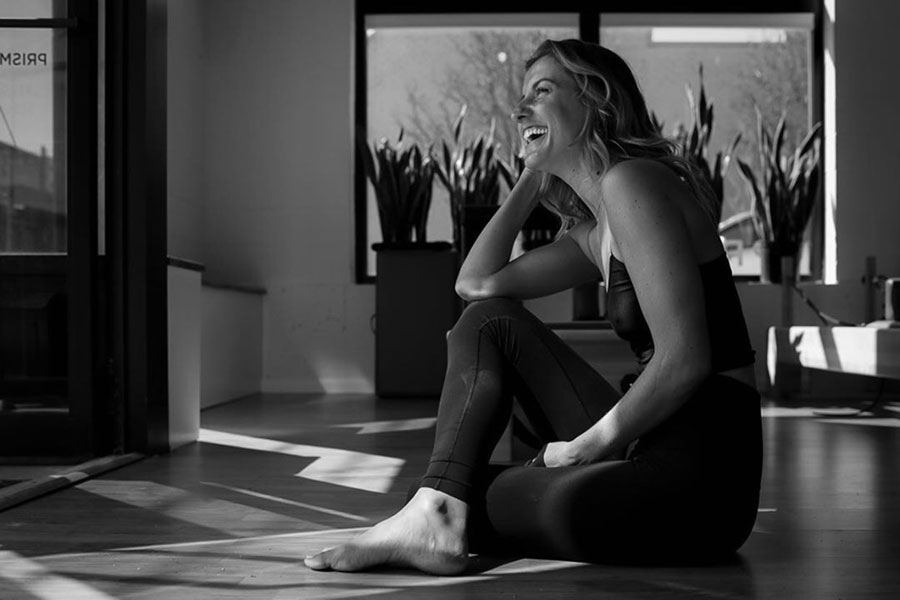 For the past two years, I kept hearing about Rachel and how insanely challenging her classes were (this coming from my most fit friends). So, that may have been the reason why it took me a full two years to actually go to one of her classes. I really thought I had experienced it all when it comes to reformer classes. Turns out I was so very wrong.
The Background
How Rachel came to Pilates is actually pretty awesome. Post graduating college, she was spending her days slinging coffee at one of our favorite shops in town, Coffee Emporium on Central Parkway, and had never, repeat, never stepped foot in a studio or gym (she wasn't into sports as a kid). One of her regulars was the then-owner of Pendleton Pilates, Stacy Sims. Rachel was feeling dissatisfied with her job and was lacking direction in life. While lamenting to Stacy one day, Stacy suggested that maybe she should enroll in her teacher training program. Without hesitation, Rachel leaped. She dove into teacher training having no idea what Pilates even was, and never went back.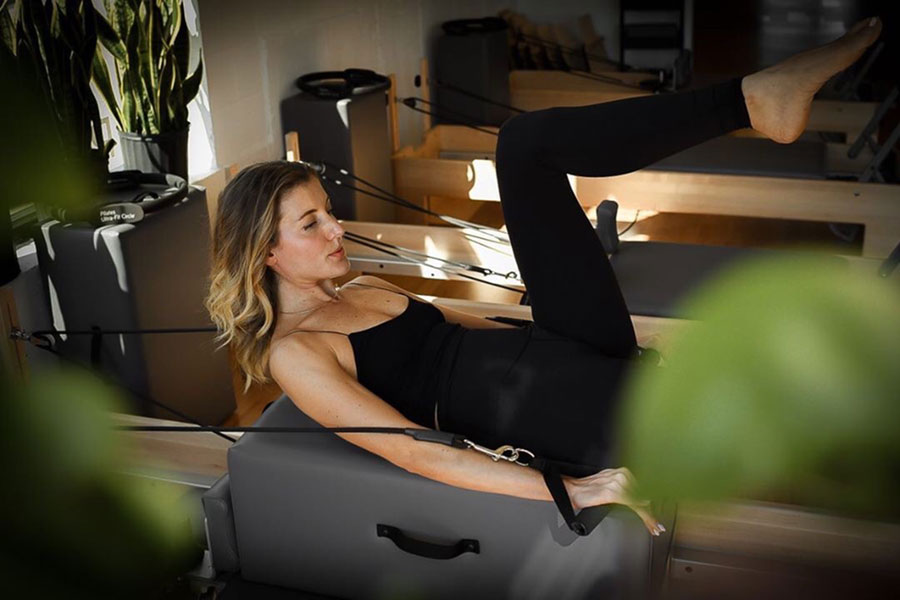 One of the first questions that I asked her was what was it that attracted her to Pilates, and how she developed her specific style. Having never worked out in the past, she credits her initial response to Pilates to the fact that she had no bad habits, and that she saw and felt results in her body almost immediately. From then on, she developed her own style as she trained herself and realized that if she wanted this type of (brutal ass kicking) Pilates reformer class, maybe others would as well. She was right.
Fast forward a number of years, Rachel built up a following by teaching across the city at multiple studios and corporate settings before finally opening her own space. She opened her studio in Oakley, and is opening up a new studio downtown on W 4th in the spring. Her current space has 8 reformers for group classes, and a more private back room with a cadillac for one on one training.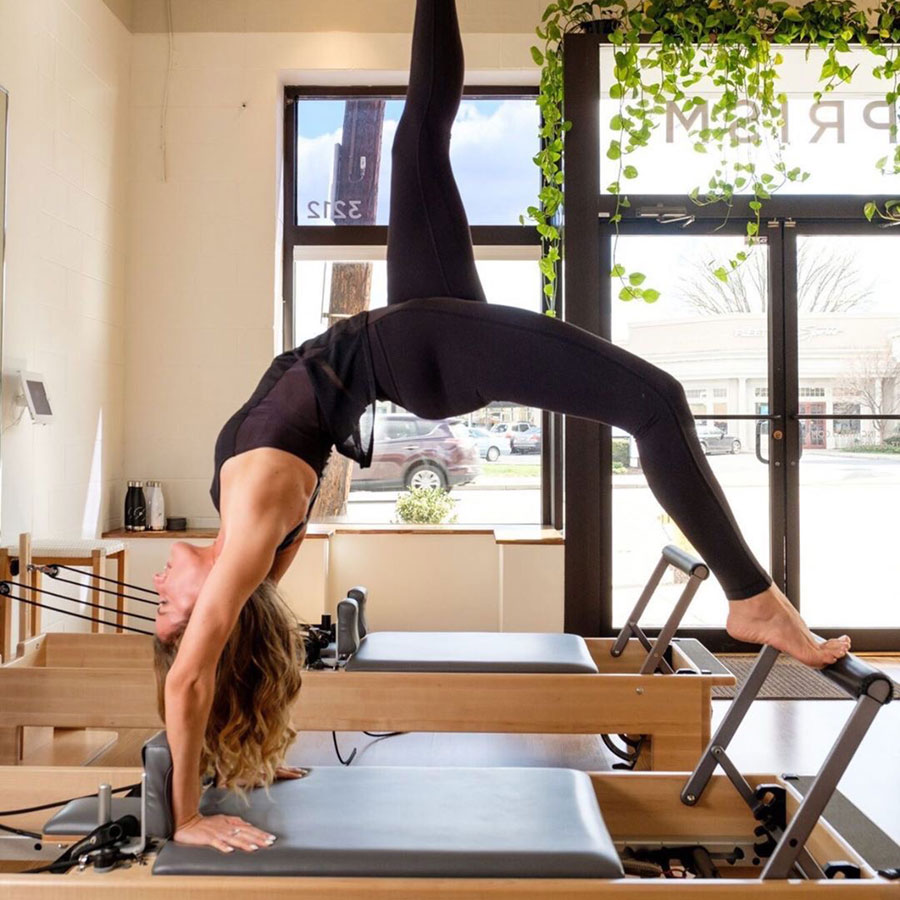 My Experience
I took class alongside Ellen Whitney, head trainer at OrangeTheory Fitness in Newport, and was really hoping that I'd be able to slip into class and go unnoticed. Repeat: there are 8 reformers. No one goes unnoticed or unattended to.
Within the first 2 minutes, my body was shaking. Every movement is intensified by Rachel's queues. She somehow is able to quickly queue you into a mind-body connection, rooted in breath. Her directions are clear, concise, and firm. There is zero "fluff" in her language– every word that comes from her has a purpose. And right when you think that you are about to fall out of side plank, she empowers you to stay firm for *just* another 10 seconds. And then right before you are about to collapse into the well of the reformer, she is there to help hold you up and pull you through to the end of the series (speaking 100% from experience).
Her hands-on assistance is unparalleled. She is able to quickly access the skill level of those in her class, and she knows when to back off and let you rock it, or step in and coach you. Without having to say a word, she is there to change up a spring, fix form, or in some cases literally hold you up.
All of her trainers are trained in Rachel's intense style of Pilates, so you are sure to get a difficult workout in every time you visit regardless of who's class you take. I recently also took Betsy Wecker's class and it was extremely challenging (but I was able to do it all with less breaks).
Fine Details
If you consider yourself pretty fit, and are a bit of a masochist, then you should absolutely drop into Rachel's class. Her studio is located on Madison Ave. in Oakley, sandwiched between Red Tree Coffee & Art Gallery and Essencha Tea House (so you can have yourself a well-deserved latte or tea post class). There is a parking lot behind the studio but it fills up so sometimes need to park at a meter on the street.
Her classes book up weeks, scratch that, MONTHS in advance. Plan accordingly, but do note that people DO drop out of classes as they get closer, so check the schedule often.
Get to class 10 minutes early so you can meet the instructor who is teaching and get a run down of the equipment. Be open about any injuries or areas of weakness so that they can help you modify as needed.
Wear tight fitting clothing (no socks required). I STRONGLY encourage you to not come to class sore. Take a day or two off before you go. And plan a recovery day (or week) after. You'll need it.
Molly Davis
Molly Davis is the co-founder of Quidwell where she assists women in finding their personalized version of health. Outside of Quidwell, she is an account manager for a local boutique social media agency where she helps businesses grow through creative practices and influencer marketing partnerships. A self-diagnosed fitness junkie, it's hard to find a fitness class that Molly does not enjoy: from boxing to weight training, dance to yoga. In her spare time, you'll find Molly bopping around town to various studios, hanging out at a local coffee shop, or exploring the latest restaurants with healthy eats.