Nicole Leisen Personal Training and Fitness: Results Driven TRX Studio In The Heart of Covington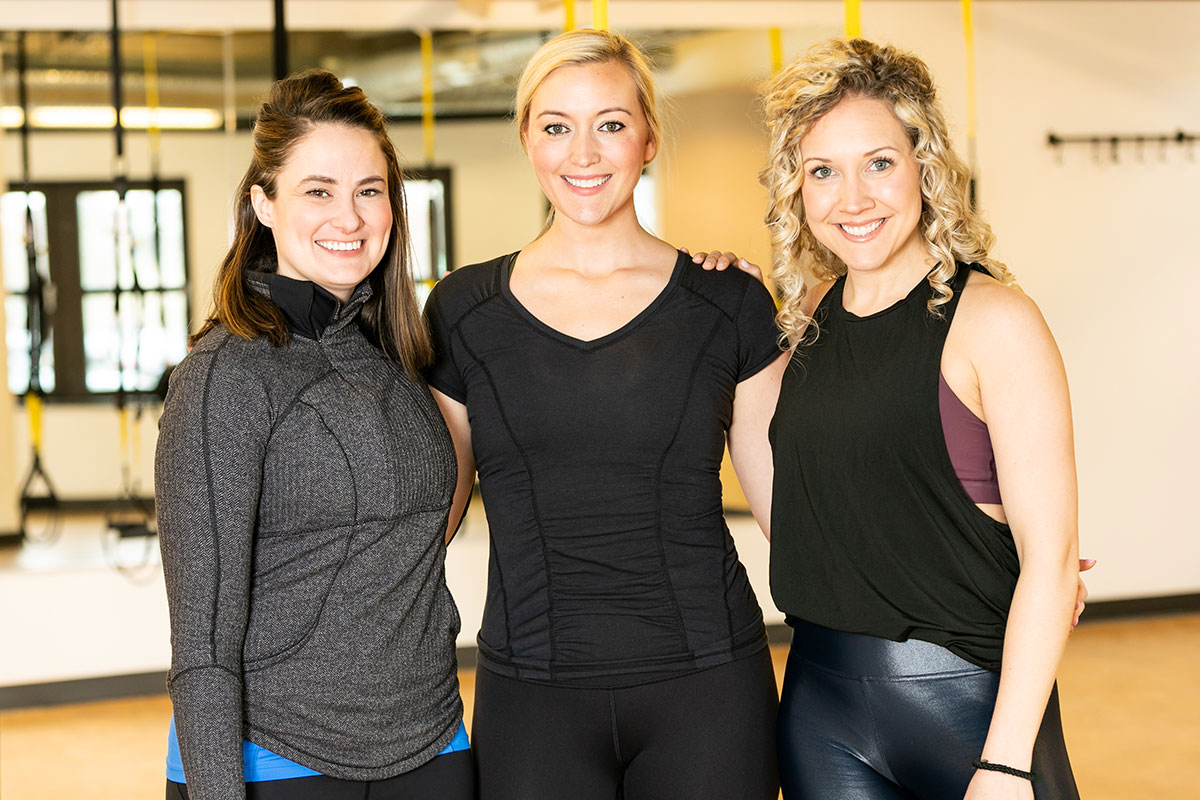 Nicole Leisen is all about seeing results and achieving goals. Throughout the past few years of following her personal life and her fitness career, it's no wonder that she is helping her clients achieve major goals—she has a deep passion for results. When she set out to become fitness instructor, she knew that she wanted to own her studio one day, so she got the certifications, busted her butt to build up a loyal personal training clientele, and opened up Nicole Leisen Personal Training and Fitness (http://nlptf.com/) in the fall of 2018. Since then, her clientele has continued to grow and develop into a passionate, tight knit community that is as goal driven as they are fun.
Who's that girl?
Nicole Leisen hit the professional fitness scene when she was a student at UC, starting as a group fitness instructor at UC, then earning her personal training certification, TRX certification, and more. She started her solopreneur career building custom programs based on the goals and needs of her clients, whether you are rebounding from an injury or working up to a big event, and offering in home (or outdoor) personal training. When opened up her own boutique TRX and Pilates studio in Covington, she began offering group fitness classes, while maintaining her personal training in studio and in home.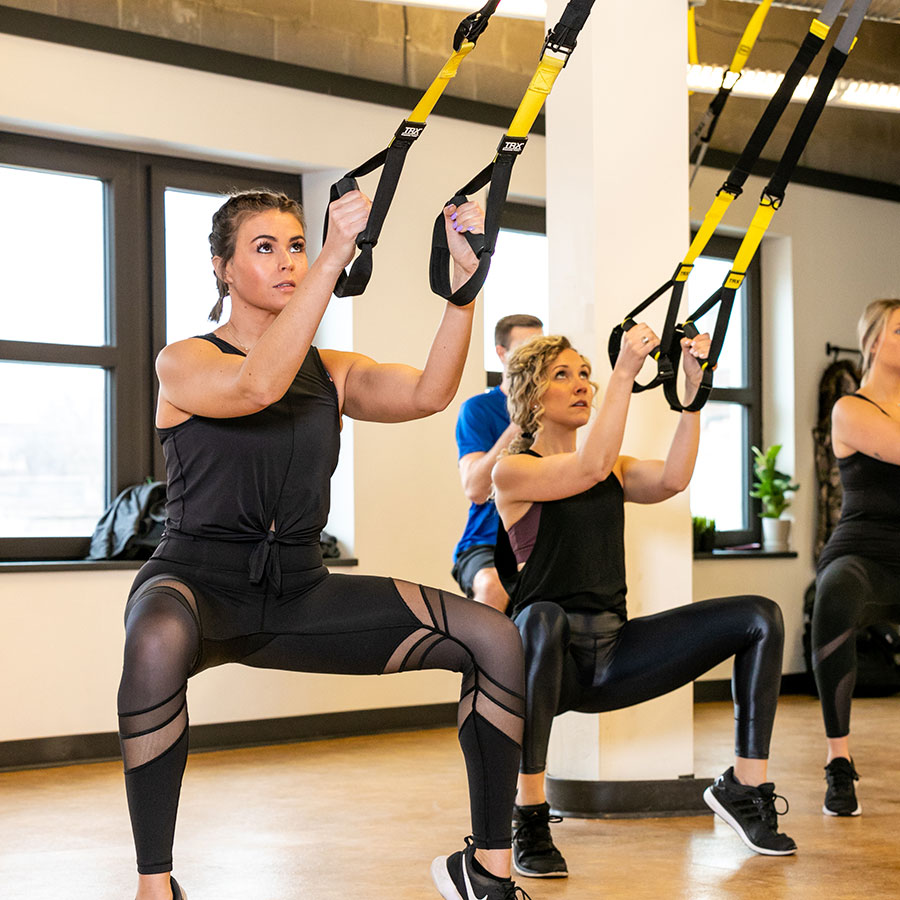 What the heck is TRX, you ask?
TRX Suspension Training was born in 1997 by Navy SEAL Squadron Commander Randy Hetrick, who created the first version using only a jiu jitsu belt and parachute webbing. Once patented, TRX, which stands for Total Resistance eXercises, became extremely popular due to the minimal equipment involved, and it's ability to provide an effective full body, low impact workout accessible to all. And by all, we mean beginners to professional athletes and Olympians.
Back when Nicole was training individuals outside of the studio, she would often meet clients in the park, hanging these suspension straps on (sturdy) tree limbs and playground park equipment. Now, her studio has rows of straps that allow her to comfortably train X# of clients at once in group TRX classes.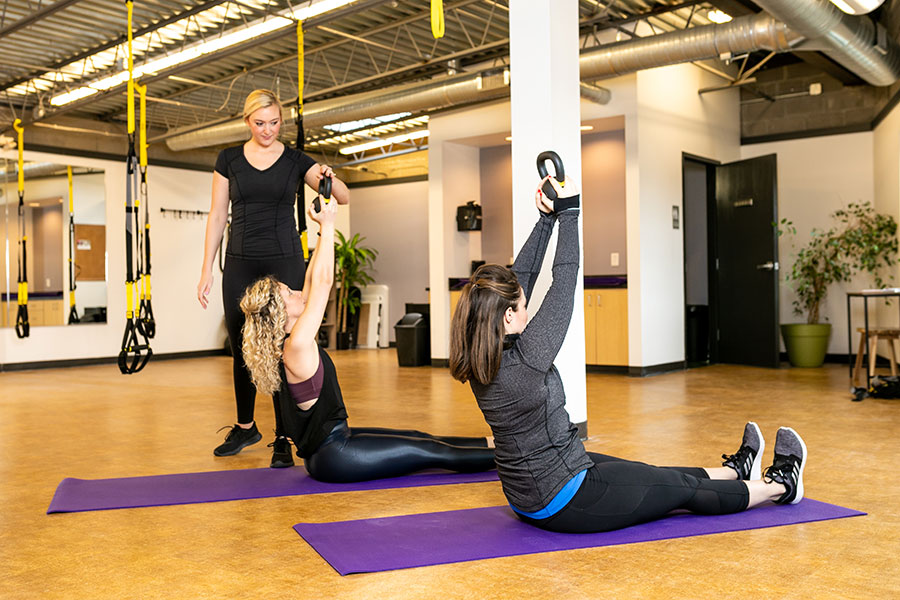 My Experience
Meeting Nicole about two years ago, I have witnessed her flourish as a fitness instructor, going from good to great. Every time I take her TRX + Pilates Fusion class (which is my personal favorite), I am always stunned at how challenging it is. The workout truly is a full body burner that is a great mix of cardio and strength. You go from standing chest expansion, to elevated bicep curl, to planks with your toes in the straps (these are NO JOKE), to mountain climbers. The class flows so smoothly and, best of all, the time flies. One aspect that I love and hate about Nicole is the attention she provides to her class. Since the class is smaller in numbers, she is able to focus on form and correct you when necessary…. or "strongly encourage" you to pop back up into that plank when you just want to rest on the mat. She also has an all-star staff of highly qualified instructors who each have their own style, so I encourage you to try out a few instructors to see who you resonate with best!
Who is Nicole's studio good for?
Someone looking for a strengthening/ toning class that is low impact, has a specific fitness goal, and is results driven. I know many people who like TRX classes because it is easy on their knees and joints.
What to know before you go
Her studio is a bit tricky to locate, but once you find it, you never have to search again! She is located on Pike Street in the space once occupied by Rooted Yoga. It's on the second floor and the entrance is on the side, which requires you walking between two buildings to get to it. Walk up the steps, and you are in the studio! There is a parking lot around back that you can get to through an alley, but my recommendation for your first-time visiting is to park at the meters on Pike Street to avoid additional confusion.
You can bring your own mat, or she can provide one for you! Come at least 15 minutes early so that she can give you a rundown on how to adjust the TRX straps up and down, and to set your mind and ask any questions or concerns before class starts. I recommend wearing tighter fitting clothing so that your shirt doesn't fly up when you have your feet in the straps.
Molly Davis
Molly Davis is the co-founder of Quidwell where she assists women in finding their personalized version of health. Outside of Quidwell, she is an account manager for a local boutique social media agency where she helps businesses grow through creative practices and influencer marketing partnerships. A self-diagnosed fitness junkie, it's hard to find a fitness class that Molly does not enjoy: from boxing to weight training, dance to yoga. In her spare time, you'll find Molly bopping around town to various studios, hanging out at a local coffee shop, or exploring the latest restaurants with healthy eats.