The Origins of Quidwell: Helping Every Woman Find her Right Fit of Holistic Health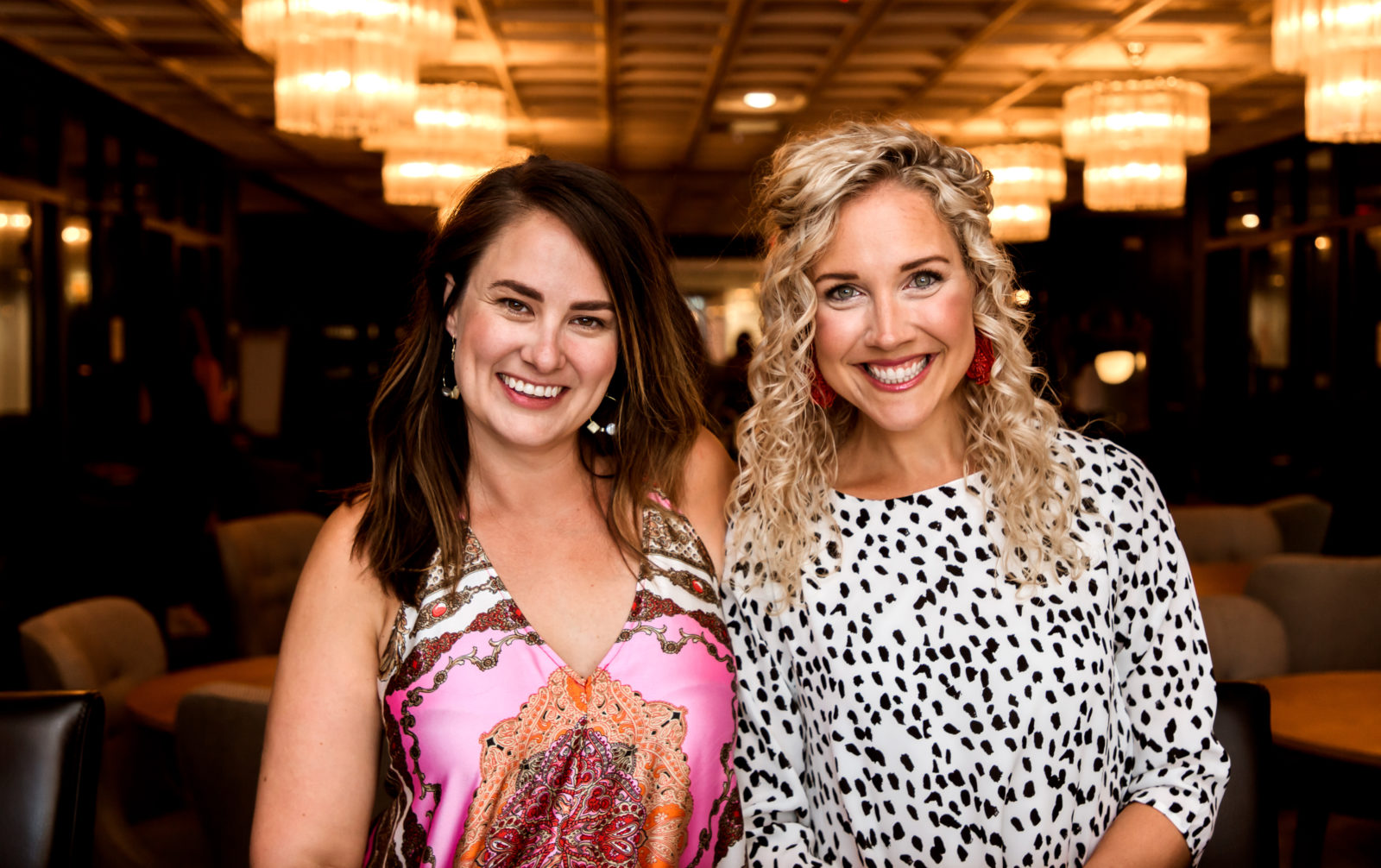 Meriden McGraw
Meriden McGraw is the co-founder of Quidwell where she works…
Molly Davis
Molly Davis is the co-founder of Quidwell where she assists…
The concept for Quidwell, originally CincyStateofBeing, originated via a text message conversation between us. Molly was in Chicago at the time and Meriden had recently moved to Cincinnati. Meriden found herself scouring the internet for resources, events, and information.
The text convo conversation went something like this, "Why isn't there one spot for health and wellness information in Cincinnati? The response was, "I don't know. There should be. Let's start one." Over the next year, we exchanged ideas via email, text, and shared docs until Molly moved back to Cincinnati and we launched our first site in November 2017.
Since then, we've learned a lot about the health and wellness industry, the needs of both local women and businesses, and where our unique talents can be a value add.
Over the past two years we've hosted and attended events across the city with thousands of women, had small group discussions, and too many one-on-one coffee meetings to count.
Here is what we learned and heard.
Local Women's Wish List:
Women want to be and feel holistically healthy—spiritually, mentally, physically, relationally.
Women know health is individualized. They want to find the exact gym, studio, chiropractor, massage therapist, skincare line, etc. that is right for them.
Women want to learn about what is happening in their community in health and wellness. They want to know about the newest information, latest trends, and upcoming events. And, they want to access to this information quickly and easily.
Women want friends to have healthy experiences with. Happy hour is no longer the only way to socialize.
What's Getting in the Way:
Busy women don't have the time to sift through, digest, synthesize, and decipher the massive amount of information that exists in a million different places across the internet on local health and wellness.
It can be intimidating trying a new place. It's less intimidating when you know what to expect and when you've heard about the experience from real, local person you resonate with. And, when possible, it's much less intimidating to try an experience for the first time with a friend or a group.
It can be expensive trying experience after experience until finding the right fit.
Over the past two years we met with and interviewed over 250 local businesses and professionals and this is what we heard and learned from them:
The local health and wellness industry is booming. We have businesses doing life changing work every day, and they need help spreading their message.
There are free, discounted, and donation events all across this city. The information just needs to be congregated and broadcasted.
The best local businesses and professionals don't want just any client, they want the right fit client. They want a relationship that is symbiotic and most likely to create long-lasting change and impact.
We now know exactly what every business and professional we interviewed is best at, and exactly who might love what they're offering.
So, we took all of this information and we evolved.
Women in our community, we hear you. We want to help you be and feel healthier, save time and resources, find your individualized version of holistic health, and always be in the know while breaking down barriers of intimidation and building community. Health and wellness businesses and professionals, we hear you. We're in awe of the work that you do and we want to help you connect with your right fit clients so you can flourish and continue to help our city be healthier.
This is why we created Quidwell.
The word quiddity means essence or a state of being. The word well means being in good health. Quidwell is a state of being well.
Our mission is to help every woman find her own individualized version of holistic health, daily.
We'll work toward our refined mission by providing:
A comprehensive database of local resources, businesses, and events.
Synthesized information on health and wellness experiences written by local women.
A congregated spot for all free, donation based, special or unique, and non-profit health and wellness events across the city.
A platform that allows women to search for the exact movement, mind, lifestyle, nutrition, or mom life experience they're looking for at that very moment.
A Membership Program that connects women to local businesses and experiences, breaks down barriers of intimidation and cost and builds community.
A Business Partnership Program that highlights businesses doing exceptional work, businesses we can't stop recommending to our friends.
Quidwell is your local health connection.
We have and will continue to try everything this great city has to offer. If you have a question about anything regarding local health and wellness, we'll have the answer, and we'll give you the honest truth based on what we think would be a right fit for you.
We hope you enjoy exploring our new site and that you'll follow along as we continue to support the holistic health and wellbeing of women across our city. Questions? We'd love to hear from you.
Meriden McGraw
Meriden McGraw is the co-founder of Quidwell where she works to optimize the health of women. Outside of Quidwell, Meriden combines her master's level education in mental and public health with her training in mind-body modalities to teach individuals and groups techniques for optimal wellbeing. Meriden holds various certifications in pranayama (breath techniques), positive psychology, mindfulness, and yoga. On an average day, Meriden can be found practicing yoga, drinking kombucha, dragging her husband to strength training workouts, and taking her pup for a walk.
Molly Davis
Molly Davis is the co-founder of Quidwell where she assists women in finding their personalized version of health. Outside of Quidwell, she is an account manager for a local boutique social media agency where she helps businesses grow through creative practices and influencer marketing partnerships. A self-diagnosed fitness junkie, it's hard to find a fitness class that Molly does not enjoy: from boxing to weight training, dance to yoga. In her spare time, you'll find Molly bopping around town to various studios, hanging out at a local coffee shop, or exploring the latest restaurants with healthy eats.