Let The System Do Its Work: System Of Strength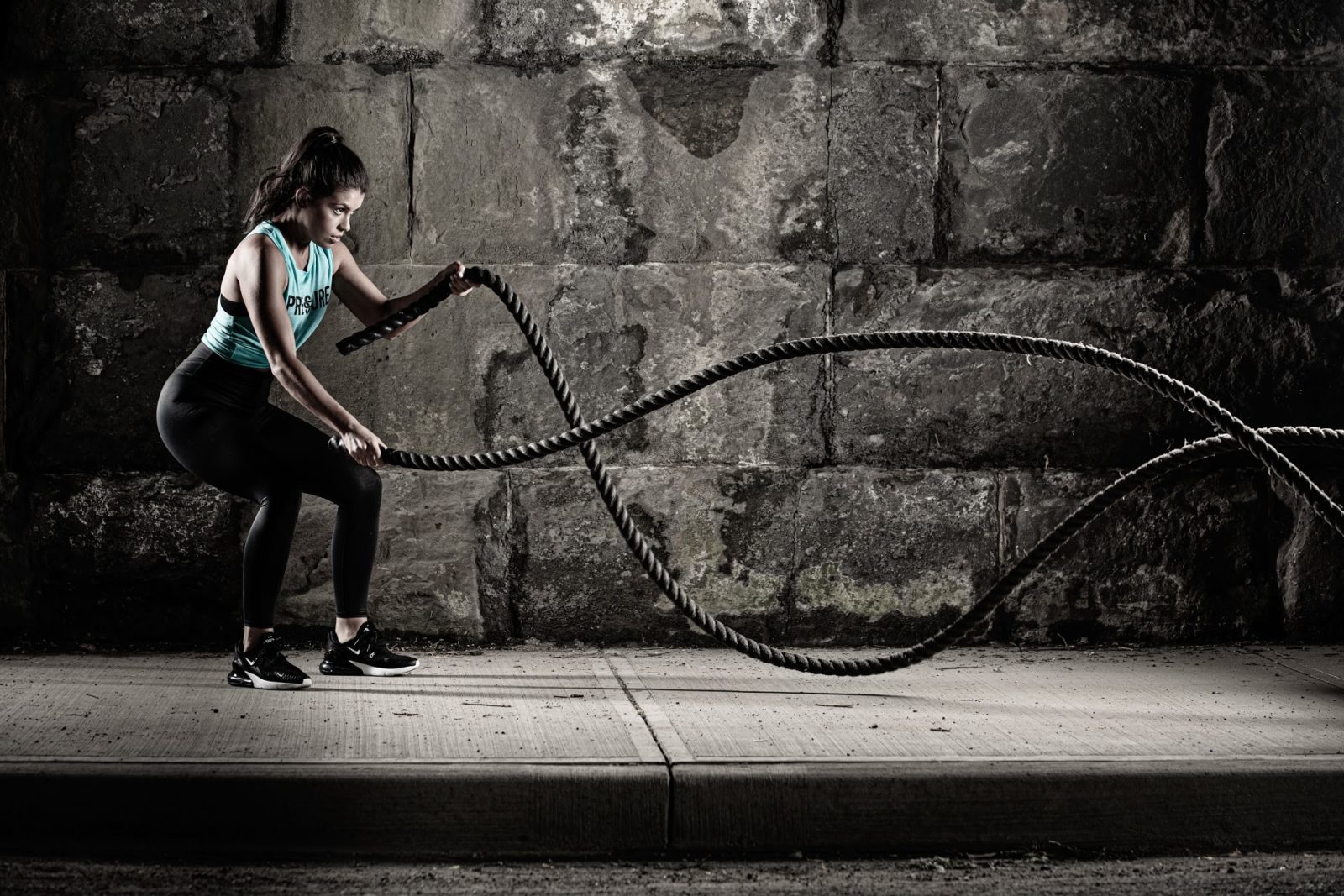 System of Strength is a seven-format fitness studio that opened up shop off of Red Bank and is the first outside of Columbus. Known for gathering the most motivating, talented instructors, Cincinnati's studio is no different. They somehow managed to cherry-pick some of the most well-known group fitness trainers across town. SOS offers strength, cardio, stretch, and recovery classes, so clients can change it up each day to create a holistic, personalized fitness program. So, two members could have completely different experiences based on how they structure the "system". With three rooms, one heated with infrared lights (for that extra burn, y'all), one with turf and all the toys, and another for weightlifting and cardio, they quite possibly may offer everything you need under one roof.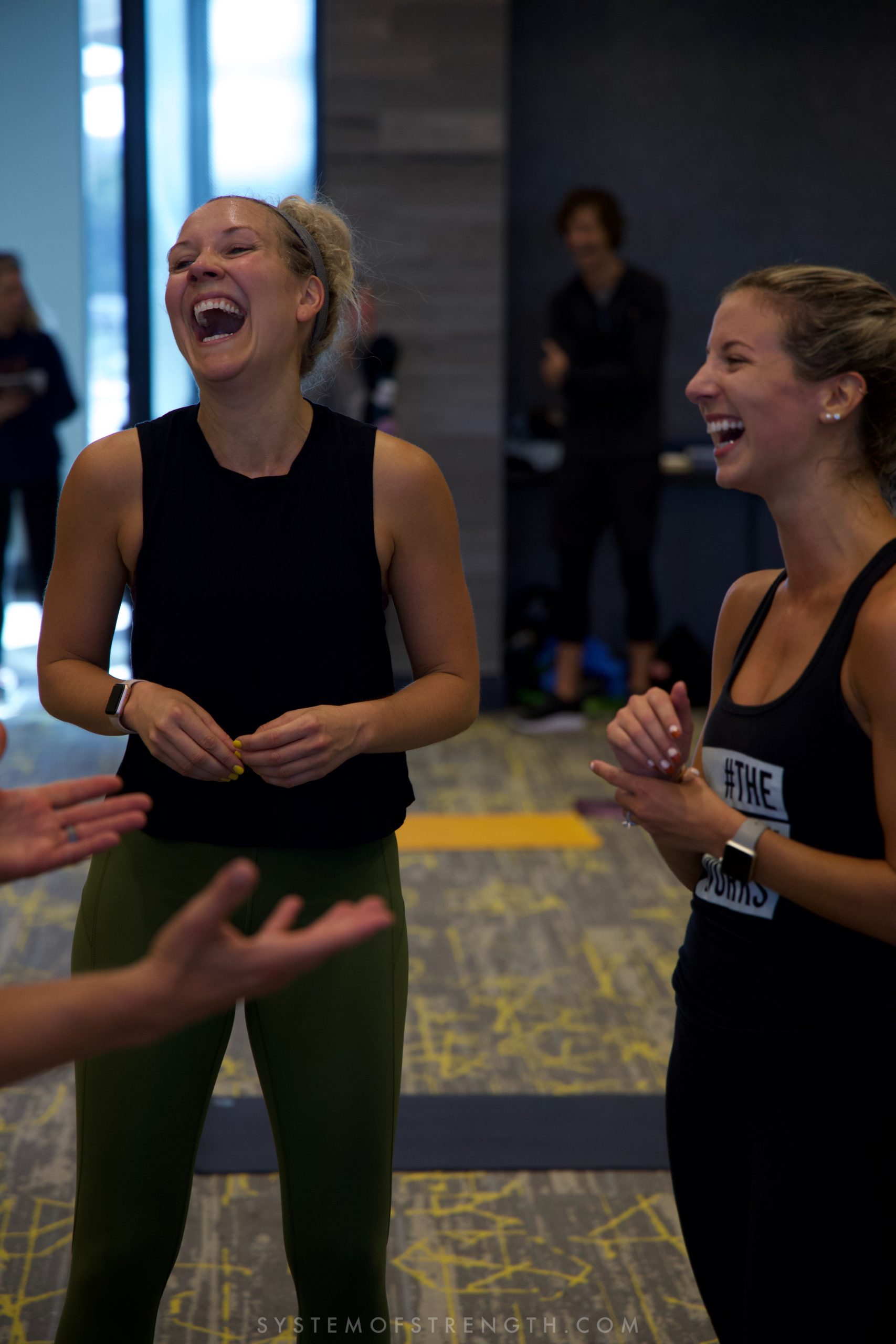 I love the *idea* of a one-stop shop. But I had yet to find a studio here in Cincy that satisfies my need to change up workouts consistently, challenges me, gives me the option to have a recovery day while still getting a little bit of movement in, and lets me choose heated or non-heated class formats. That was until System Of Strength came to town.
Founders Gretchen and Keri, two Columbus gals, cultivated System of Strength out of a storage garage.
The duo soon saw the need for additional offerings and a larger facility, so they grew to a two-room facility in Grandview Heights (Columbus). Within those garage walls they built a strong knit community. A community that looks out for each other and builds each other up, both inside the walls of their studio and out in the world. These gals are true "lifers" and are on a mission to help every person who walks through the doors at SOS leave a stronger version of themselves. Oh, and they also built a class roster that consistently sells out. Don't book late, you won't get in.
The Class Offerings (from SOS and from our personal experience):
Mer and I both took the system challenge, which was an opportunity for us to try out all 7 formats in a two-week period. Here's what we thought:
Clocked (The Calorie Torcher) – using plyometrics and high-intensity intervals against the clock, this speed and endurance class will push you to your limits both physically and mentally through constant heart rate elevation and minimal recovery periods.
This. Class. Was. Ridiculous. We're talking an all-out, heart pounding, mentally challenging 60 minutes with little to no rest. This is one of those classes that you take, swear you'll never take again, forget you said that, and sign up for a few weeks later. It's basically a 60-minute Tabata workout where you go back and forth between burpees, up/down planks, tuck jumps, push-ups, jump squats, and so on. This to me was the second most challenging class I took, but others I have talked to, including Mer, rank it #1. If you're a cardio junkie, this one's for you.
Control (The Metabolic Booster) – focusing on larger muscle groups, this full body class uses heavier weights and blends isolated and dynamic movements that will build lean body mass, improve bone density and connective tissue health, and help you kick your metabolism into overdrive.
This format is my personal favorite of the system and what I say time and time again that Cincinnati needs more of in the boutique fitness scene: a class focused on lifting heavy. I love an opportunity to toss the burpees aside, keep my feet on the ground, and challenge my strength with heavier weights. This format allows you to focus on one or two muscle groups at a time, max them out, then move on.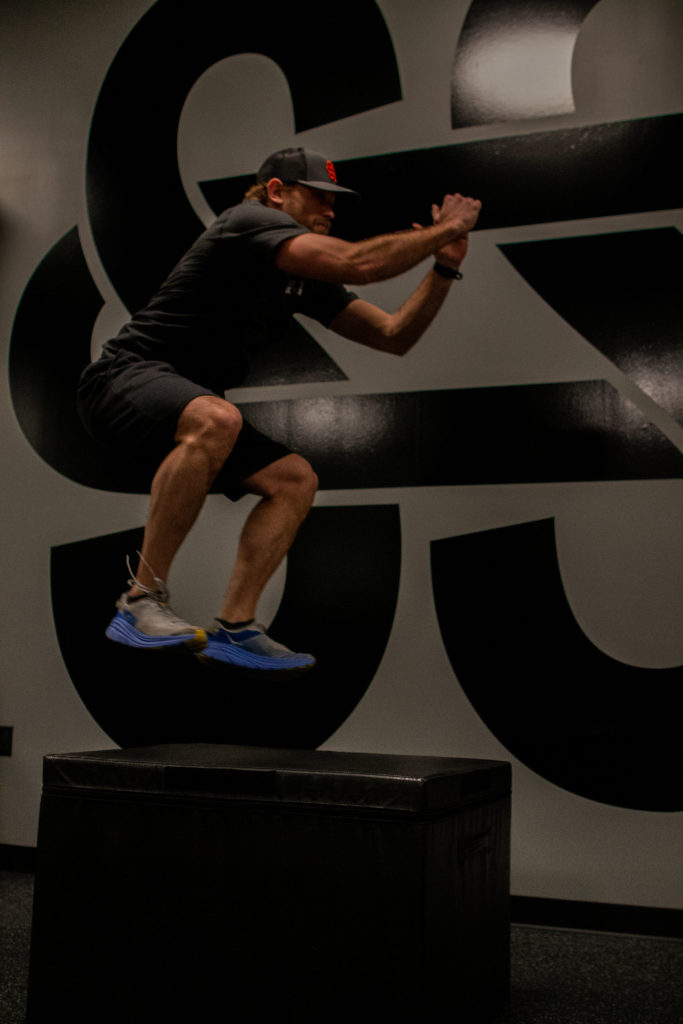 In The Mix (The One-Two Smackdown) – the perfect blend of Clocked and Control. This class will melt fat, build lean muscle mass, and improve your overall strength, endurance and power. Constantly lowering and raising your heart rate, through a combination of intervals and functional strength training.
Perfect blend is the perfect name for this class. If you are searching to hit both your cardio and strength needs, this is it. As soon as your heart rate is at its highest, they back you down and throw in a slower exercise focused on strength, and then bring you back up again. If you want a class that really incorporates a lot of what SOS offers in one class, check this out.
The Course (The Inner Athletes Playground) – this class uses explosive strength to fire up your fast twitch muscle fibers in unison for the ultimate athletic, breathless, dynamic workout.
Now THIS is the hardest format, in my opinion. It brought me back to high school sports conditioning. The first 12 minutes is all out agility drills (hurdles, ladders, and the like). Once you get through the "warmup" you loop through a variety of different stations with allllll the toys: gliders, med balls, TRX straps, boxes, dip bars….they get really creative in this room. At certain points, I looked around and felt like I was in Jumanji.
High + Tight (The Sculpter + Definer) – performed under infrared heaters, it cuts and defines the body using a variety of equipment and high repetitions. We pulse, pause and isolate every move with the intent of increasing the "Time Under Tension."
This the SOS version of mat Pilates. In comparison to the above classes, it looks cute and enjoyable. But believe me, it is just as challenging. A lot of the movements I have seen before, but SOS somehow tweaks them to be that much more challenging. For example, the Pilates ring accessory for this class is weighted. You'll do movements until failure, and walk out with a butt you can bounce a quarter off of (their words, not mine, but I'm adopting it).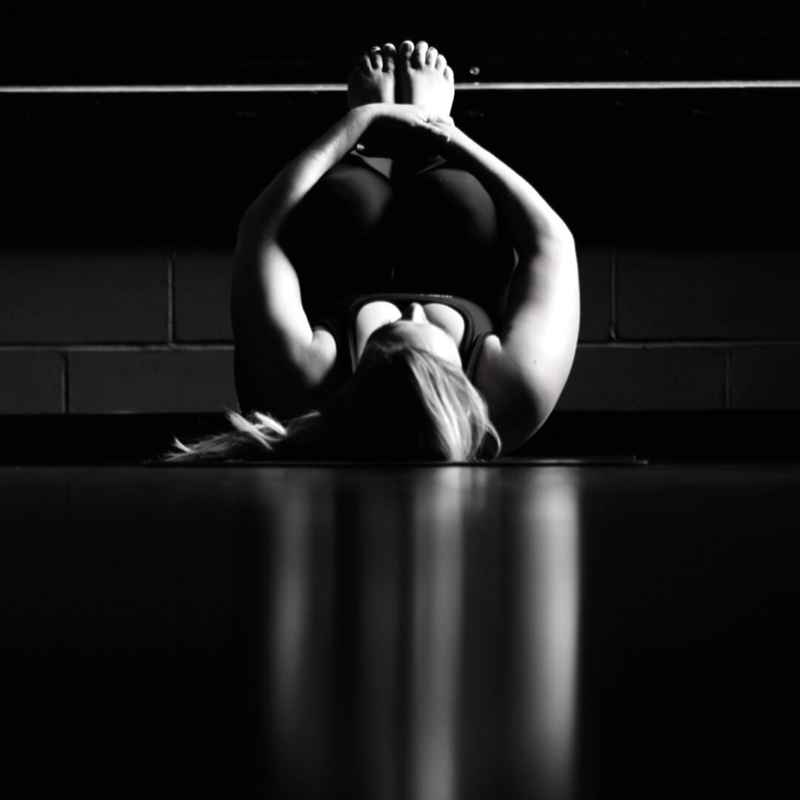 Ebb + Flow (The Muscle Melter) – performed under infrared heat for the ultimate detoxifying experience, this class will strengthen and elongate your muscles through a series of vinyasas, weaved with strength, longer holds and stretches that your body craves.
Ahhhh, finally, some yoga. SOS hired some of my absolute favorite yoga instructors in the city. This class is the perfect blend of challenge and restoration. And the infrared heaters make it just that much more enjoyable.
Restore + Recover (The Healer + Protector) – using foam rollers, lacrosse balls and infrared heaters, this detoxifying and restorative class will help increase flexibility and circulation, help reduce inflammation and repair scar tissue/joint stress with a focus on fascia release and mobility.
After running your bod through the above classes, you're gonna need to incorporate this one in your weekly movement routine. It's a whole class dedicated to rolling your muscles out and recovering through active release techniques and movements. This class was PACKED OUT when I went, which gave me so much joy to see a room full of people listening to their bodies and taking care of their muscles. This class is truly a vital part of the system.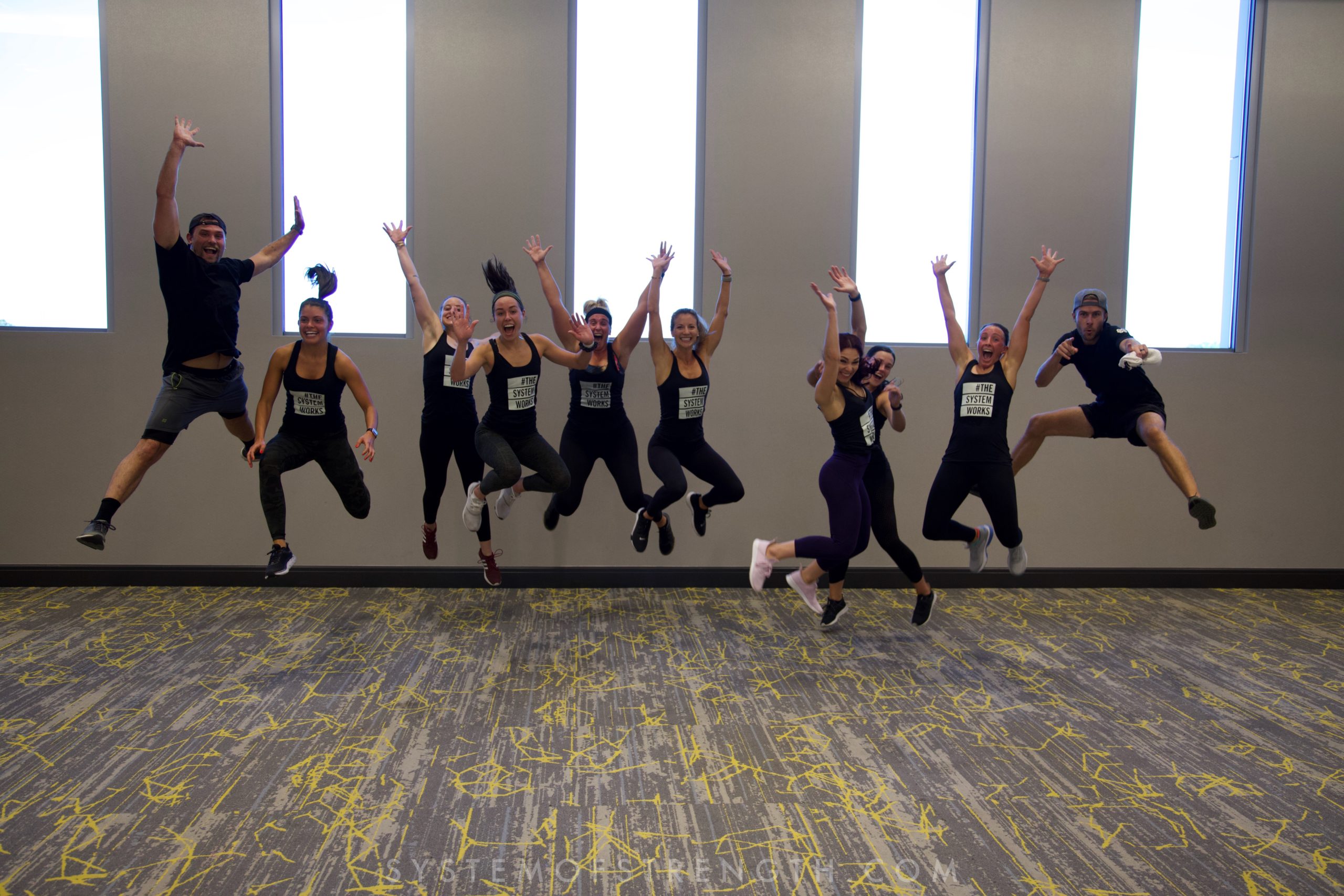 What To Know Before You Go:
SOS is located right off of Red Bank, across from the Summit Hotel. There is parking in front, back, and on the street. There are not lockers at this time, so if you feel weird about leaving your belongings out in the hall, leave them at home. They provide mats, but if you prefer to use your own, by all means. As always, I recommend showing up 15 minutes early so that you can find your spot and get the run down from the instructor before the start of class.
This studio may be good for you if you like to be challenged, are looking to turn up the intensity in your workout routine, and are looking for a one-stop shop. They offer unlimited memberships, as well as class packs. All in all, we're pretty stoked to have SOS here in Cincy.
Molly Davis
Molly Davis is the co-founder of Quidwell where she assists women in finding their personalized version of health. Outside of Quidwell, she is an account manager for a local boutique social media agency where she helps businesses grow through creative practices and influencer marketing partnerships. A self-diagnosed fitness junkie, it's hard to find a fitness class that Molly does not enjoy: from boxing to weight training, dance to yoga. In her spare time, you'll find Molly bopping around town to various studios, hanging out at a local coffee shop, or exploring the latest restaurants with healthy eats.