Integrated Health for Women: Anchor Wellness Center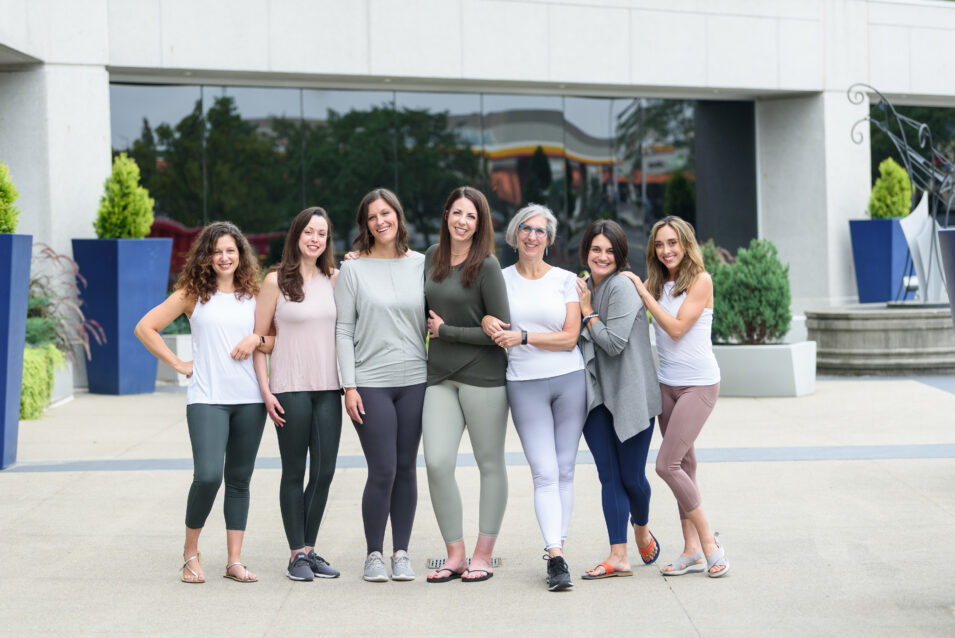 I emailed the team at The Anchor Wellness Center a few weeks ago to thank them for their patience. This pregnancy, I said, has been a hard one and I'm a bit behind so your article hasn't been published yet. The response was simple and gracious. We understand, it said.
And they do. They understand women's health from a personal and professional perspective. They understand women's health and all of the physical and mental aspects that occur across the lifespan.
Founded by Sarah Cash Crawford, a Physical Therapist by training, The Anchor Wellness Center was founded "to challenge the way health and wellness services are delivered." The concept seems simple but is sadly very unique in our world today.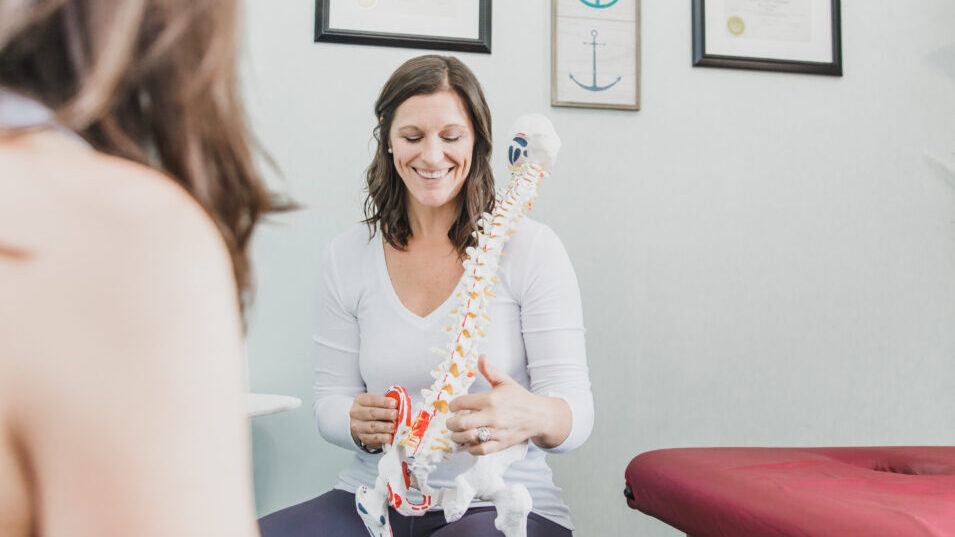 Think of it like this. Let's say you have a shoulder issue and you go to see a physical therapist who also recommends Pilates and yoga and nutritional counseling. That might mean going to four different offices to get the holistic care needed to treat the shoulder issue. As Sarah puts it, "providers are isolated from one another and that space between them creates a barrier to the progress of the client."
Anchor set out to solve this issue for people. It is an integrated health collaborative where providers work in the same space to most effectively co-treat patients. Anchor recognizes that no two individuals are alike and works to create a customized plan for each client's overall wellbeing. Beyond the integration of providers, the other thing that we love about Anchor's model is their desire for clients to move behind the absence of disease to thriving.
I've seen a number of providers at Anchor. I first saw Sarah who made some suggestions to address some hypermobility issues I was having. Sarah is trained in a wide breadth of modalities and will use any of them as needed. I think what is most unique about Sarah is her innovative approach. She will think outside of the box with you to solve an issue and is creative in her treatment recommendations.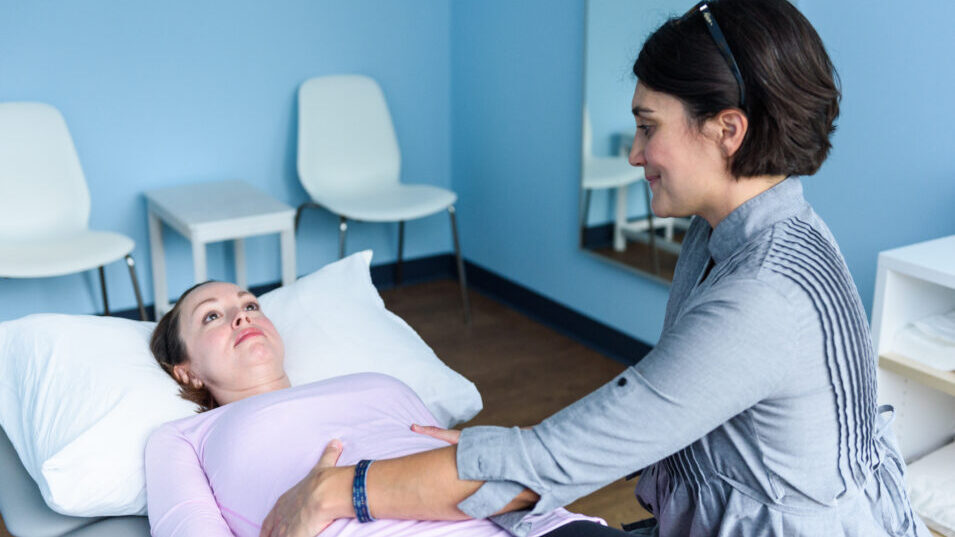 When I became pregnant, I saw Dr. Jessica Cahvez Kline for prenatal pelvic floor physical therapy. While most people see a physical therapist when they're having an issue, Anchor recommends prenatal physical therapy to preemptively assess the core, back, pelvic floor, etc. and address any potential issues in order to move into birth and the fourth trimester adequately prepared for all that will happen down there (as prepared as you can be). Also, beyond prenatal and postnatal care, women may have issues with the pelvic floor at any point in life which Jessica also addresses. You can read more about those symptoms on Anchor's website here.
If you're setting up your first appointment with Jessica, you can expect a non-invasive examination in a comforting setting from a non-judgmental and informative provider. She may point out imbalances or root causes of an issue and suggest movements and breathing techniques to address these issues or to strengthen. If you're into mindfulness and breath practices, you'll like Jessica's approach. One of the things Jessica recommended to me was reformer Pilates to strengthen my lower core muscles.
To follow her recommendation, all I had to do was walk one room over to visit Barbara Sferra, one of Anchor's Certified Pilates Instructors. I love Barbara. She was very no-nonsense in a kind way. I did a private session with her which may be good for you if you're new to the reformer or if you want a more individualized approach and one-on-one attention. Barbara taught me a few movements that I've been doing since I saw her to strengthen my core in preparation for birth.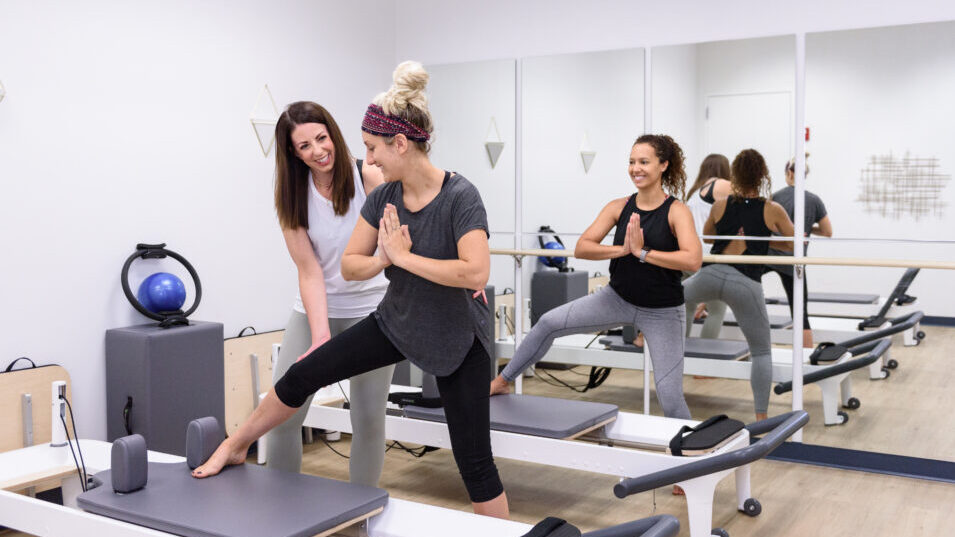 Beyond the providers I saw, Anchor has Registered Dieticians, Certified Health Coaches, Yoga Instructors, and additional Pilates instructors on staff.  As part of their programming, Anchor offers group Pilates classes and plans to expand educational offerings in the future. For example, Anchor is hosting an Expecting Mama's Birthing Workshop this month on the 21st of November.
The Anchor Wellness Center is a beautiful office space right across from Kenwood Mall. And I really mean beautiful. I asked about rent and Sarah laughed, but will follow-up. There are two reformer rooms, treatment rooms, and larger rooms for community classes and gatherings.
Anchor might be good for you if you're truly interested in exploring the root cause of physical symptoms you might be experiencing and trying a number of modalities to improve overall wellbeing. Expect a one-stop-shop for healing and strengthening and a group of providers that really cares and wants to go the extra mile to help you feel better and to thrive.
You can learn more about their services and providers, here. 
Meriden McGraw
Meriden McGraw is the co-founder of Quidwell where she works to optimize the health of women. Outside of Quidwell, Meriden combines her master's level education in mental and public health with her training in mind-body modalities to teach individuals and groups techniques for optimal wellbeing. Meriden holds various certifications in pranayama (breath techniques), positive psychology, mindfulness, and yoga. On an average day, Meriden can be found practicing yoga, drinking kombucha, dragging her husband to strength training workouts, and taking her pup for a walk.