My Healing Thai Yoga Experience with Mattie Griffin of Body Wisdom Collective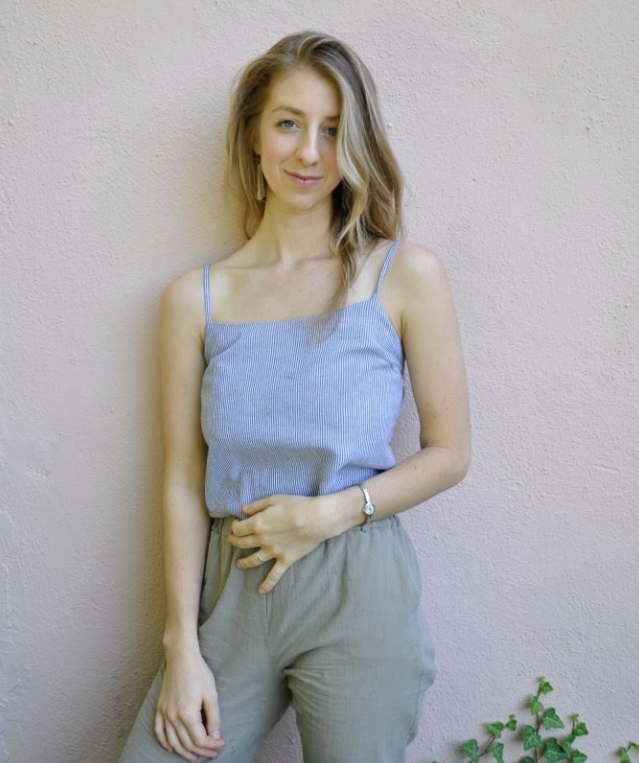 Have you ever met someone that seems to instantly calm you with their presence? Mattie Griffin, owner of Body Wisdom Collective, is one of those people. Mattie started her practice with the goal of empowering people toward more health and wholeness in their relationships and lives. She is a SomaVeda® Thai Yoga Therapist, BodyMind Integration Therapist, Licensed Massage Therapist, and Ayurvedic Wellness Consultant. She specializes in holistic trauma remediation therapies, nervous-system regulation techniques, and holistic-education workshops.  
Aside from her education and training in bodywork, Mattie also has a Master's Degree in Women's, Gender, and Sexuality Studies from the University of Cincinnati. Her thesis, Mind, Body, and Meaning explored how gender-specific trauma manifests in the body. And her education in both areas is apparent when you meet with her. Before you even approach the mat for your bodywork session, Mattie does a deep dive into what brought you there and what's going on in your life to better understand how your environment is manifesting in your body. It's almost like a combined therapy + body work session, paired together in the most beautiful way that results in whole body/mind healing. 
My Experience: 
I visited Mattie a few months ago at her shared studio space, the Northside Yoga and Wellness Center, for a Thai Yoga experience. SomaVeda® Thai Yoga Therapy is a comprehensive health and wellness system that supports and stimulates your body's self-healing mechanisms to restore optimal health in your body, heart, and mind.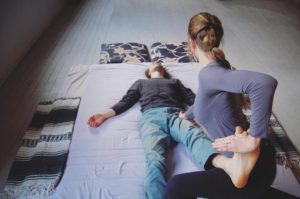 I ran in a little frantic from being super late, but Mattie quickly brought me to another level of calm. She's the kind of person that you just find yourself opening up to immediately. We chatted and chatted about life, what was on my mind and stressing me out (trying to conceive, starting a new job the following week, trying to find balance between work and life with my new husband…). After a nice long chat, she invited me to her mat (which is like a giant pillow with a heating pad on top) where she began settling me into the mat. 
If you are new to Thai Yoga, it's a bit like a passive version of yoga where you are completely relaxed and limp and the practitioner manipulates your body. I've had a few Thai yoga sessions in the past, but this session with Mattie was unlike any other. She used her education in energy lines to find areas of emotional blockage, focused on opening up these areas, and acupressure point therapy with assistance of modern techniques like a Theragun to relax muscles and release tension. She brought so many emotions out of me during my bodywork session, most notably an uncontrollable giggle session that brought me to tears.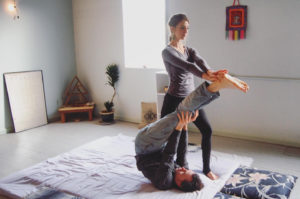 I can say without a doubt that this was one of the best experiences I have had since we started Quidwell. Mattie is a true talent and leaves you with much more than a great stretch. I walked out feeling open, calm, free, and ready to take on whatever life has in store. It was the ultimate healing experience. 
As Matties states on her website, she "uses her whole person to heal the whole person – body, heart, and mind. [She] meets people right where they are – with compassion and honesty. She invites, challenges, and empowers people toward the real healing work of self-inquiry, self-knowledge, and genuine self-care." And I can attest to that. 
Mattie provides single sessions, great for calming before or after major life events, as well as a more extensive 7-12 week programs that are designed to help create and sustain transformation. She also offers in-person and virtual workshops for women's embodied trauma resolution. Her next online class, Body Wisdom in Motion, launches next week, on June 7th! For more information on her work, classes, or to schedule a session with Mattie, visit https://www.bodywisdomcollective.com/ or email her directly at mattie@bodywisdomcollective.com. 
Molly Davis
Molly Davis is the co-founder of Quidwell where she assists women in finding their personalized version of health. Outside of Quidwell, she is an account manager for a local boutique social media agency where she helps businesses grow through creative practices and influencer marketing partnerships. A self-diagnosed fitness junkie, it's hard to find a fitness class that Molly does not enjoy: from boxing to weight training, dance to yoga. In her spare time, you'll find Molly bopping around town to various studios, hanging out at a local coffee shop, or exploring the latest restaurants with healthy eats.